Lives Converged: Venezuelan Refugees and IDPs in Colombia
The Venezuelan refugees and Colombian internally displaced rub shoulders in Colombia, as they flee conflict and strive to make something better of their lives. This page is dedicated to fostering a greater understanding of what situations and circumstances led them to that converging point, the vulnerabilities they face, and the resilience they teach us. These are their stories.
Over the last year we have developed close relationships built on mutual trust with many of the families we help. We know their names, their personal stories, and individual needs. We are fully aware that our donations are only a temporary band aid for a larger problem. A bag of groceries only goes so far, and they will be back the following Saturday for more. Sometimes, though, we can make a bigger impact in someone's life.
Political Tensions in Venezuela
Venezuela has been in a political crisis for years, fueling a downward spiral for the South American country. This is in large part due to a dispute over who is the legitimate Venezuelan president. After socialist leader Hugo Chávez's death, Nicolás Maduro was first elected in April 2013. Despite an economic freefall during his tenure, he was re-elected in May 2018, but by a small margin. The opposition leader, Juan Guaidó, then declared himself acting president in January 2019.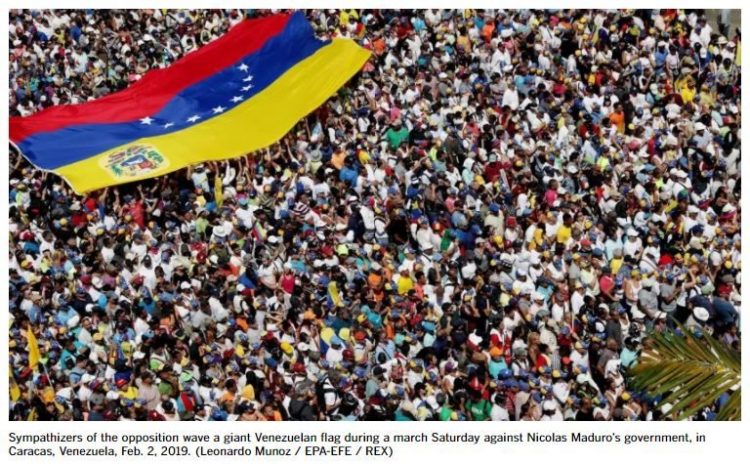 Reversing Roles
Up until the 1990s, Venezuela was a safe haven for millions of asylum seekers from Argentina, Chile, Colombia, and Peru. Now that the tables have turned, Colombia's President Iván Duque has extended a welcoming hand to more than 2 million Venezuelan refugees. Under Temporary Protection Status, Venezuelans can legally live and work for 10 years.

The UN called the move "the most important humanitarian gesture in the region for decades." (Source: Reuters)
New reports show most Venezuelans are living in poverty, with more than 75% living in extreme poverty (source: Reuters).
But that hasn't always been the case. In the 1950s, 60s, and 70s, Venezuela was one of the wealthiest countries in the region on a per capita basis.
Global powers are at odds with which presidency they recognize, as well as Venezuelans themselves. With a political system in complete turmoil, locals are plagued by skyrocketing hyperinflation, power cuts, and shortages of food and medicine. A mass exodus has ensued and more than 5.6 million Venezuelans have left the country in recent years. (Source: BBC, UNHCR)
Internally Displaced Colombians
The Colombia conflicts began in 1964 and officially ceased with the ratification of the peace agreement in November 2016. This five-decade-long battle involved participants from across the political spectrum: the Colombian government, far-right paramilitary groups, crime syndicates, and far-left guerrilla groups such as the Revolutionary Armed Forces of Colombia (FARC), the National Liberation Army (ELN), and the Popular Liberation Army (EPL). This resulted in Colombia having the largest number of Internally Displaced Persons (IDPs) in the world as of 2018 (Source: Colombia Reports). The UNHCR reports that as of December 2020 the number of Colombian IDPs has grown to 8.3 million.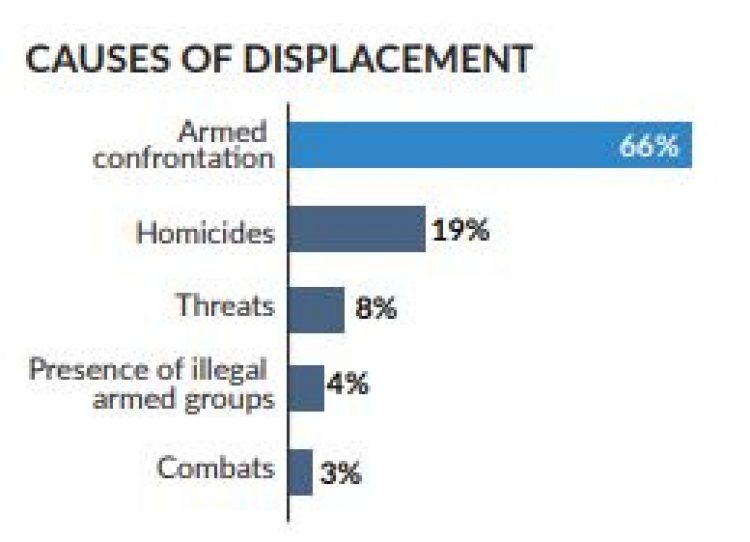 "Latin America's Worst Humanitarian Emergency"
According to the International Crisis Group, the border between Colombia and Venezuela is the "site of Latin America's most prominent inter-state standoff and its worst humanitarian emergency."
From the Colombian side, the border has been a magnet for guerrilla groups and organized crime, including black markets and the world's largest concentration of coca crops. With this tide of violence and a history of dispute along the border, Colombia has been struggling to cope with the Venezuelan refugees and migrants making their way south. The United Nations is calling it "one of the largest external displacement crises in the world."

The Vulnerability of Children
Being a child refugee is one of the most vulnerable statuses a child can have.
The living conditions and prospects for a successful life are grim. Daily life for these children is defined by what they can bring in from begging on the streets, either by themselves or alongside their caretaker. It is not always clear if they are with a parent or sibling. After a day spent outside "working," they and their families pay for rooms by the day at short-term rentals or hotels.
Living under these conditions means that these children are not in school. Some refugee children are enrolled in school but obstacles to attend are not easy to overcome for many families.

What obstacles keep refugee children out of school?
Transient lives: Living in temporary hotel rooms or boarding houses means that Wi-Fi is limited or unavailable. Another reason is that many families return to Venezuela a few times a year.
Basic needs: Because of their economic distress, basic needs like nutrition, clothing, and having a place to sleep take priority for these children and their families.
Educational/academic needs: If they are fortunate enough to be enrolled in school, they still face many daily challenges; including the cost of uniforms, books, and transportation to and from school.
Health needs: It is not difficult to imagine how life under these conditions can negatively affect a child's health, as well as their family's health. Many suffer from depression, mental or physical disabilities, and illnesses that could be addressed with over-the-counter medicine is out-of-reach for refugees.
Violence: These children are also at risk of falling victim to exploitation by drug dealers and human traffickers.
Their Story is Our Story aims to change the perception and reception of refugees worldwide. We urge local citizens to create communities where newcomers feel supported and safe by contacting your elected officials to express support of refugee resettlement, to volunteer, or to donate in-kind or funds.