Giovanny Francisco Torrealba Ramirez · Venezuela
Help Me to Keep Helping
We walked until we thought we must be lost. A truck driver gave me a ride. It took seven hours. Can you imagine how many days that would have taken to walk?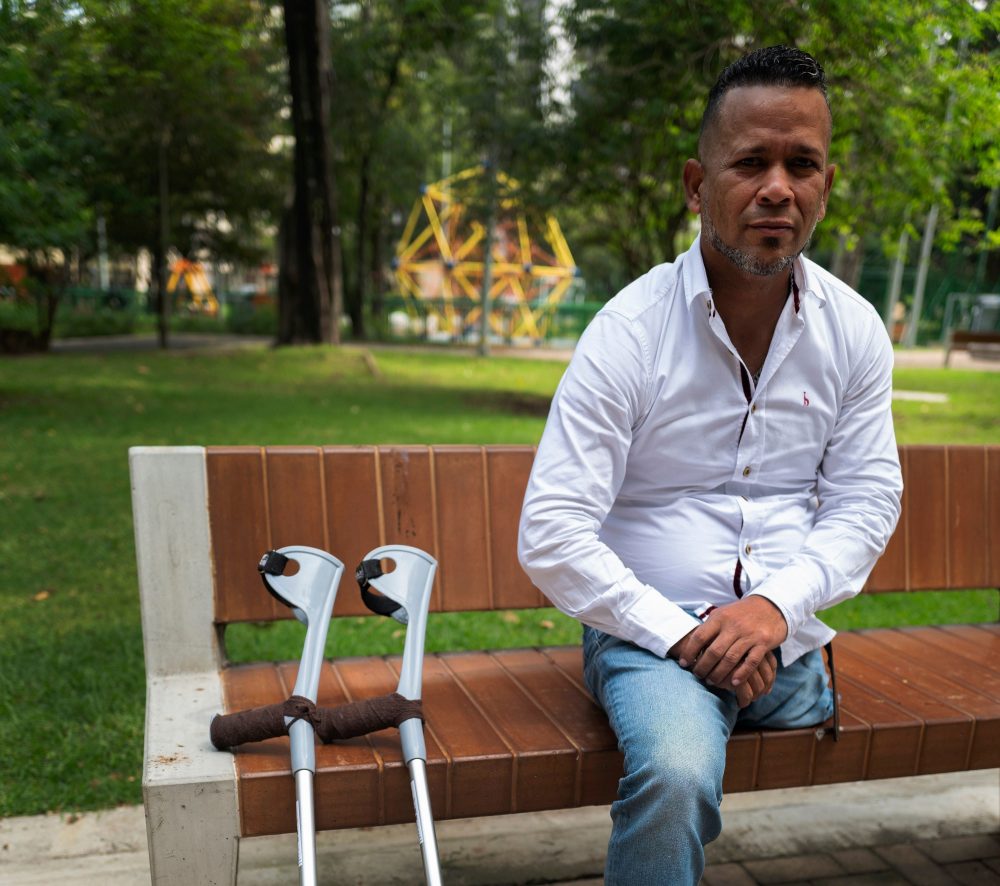 I had a saying, "Help me to keep helping." And people did. Men and women volunteered with me and I had help from markets and bakeries. You see, I had a wonderful childhood on the coast of Venezuela. But things are different now. Mothers in my town don't have a way to feed their children, or supplies and uniforms for school. I tried to bring back some of what I enjoyed as a child, helping mothers in the most vulnerable sectors. I collected medicine, clothing, pencils, etc. Some Saturdays we would have "Arepa Saturday," where we would give out over 500 arepas, and have two or three big pots of soup. But the government heard about my volunteer work.
(In Venezuela, organizations and individuals must receive permission from the government before conducting any type of humanitarian work.)

I was kidnapped, shot six times, and left on the side of the road. I lay there for over ten hours. In the morning, someone who had heard the shots the night before came and found me. He notified my brother who transported me to the hospital. I pulled through, but I lost my leg. My employer told the press that I had died, then paid for me to stay hidden in an apartment for over two years.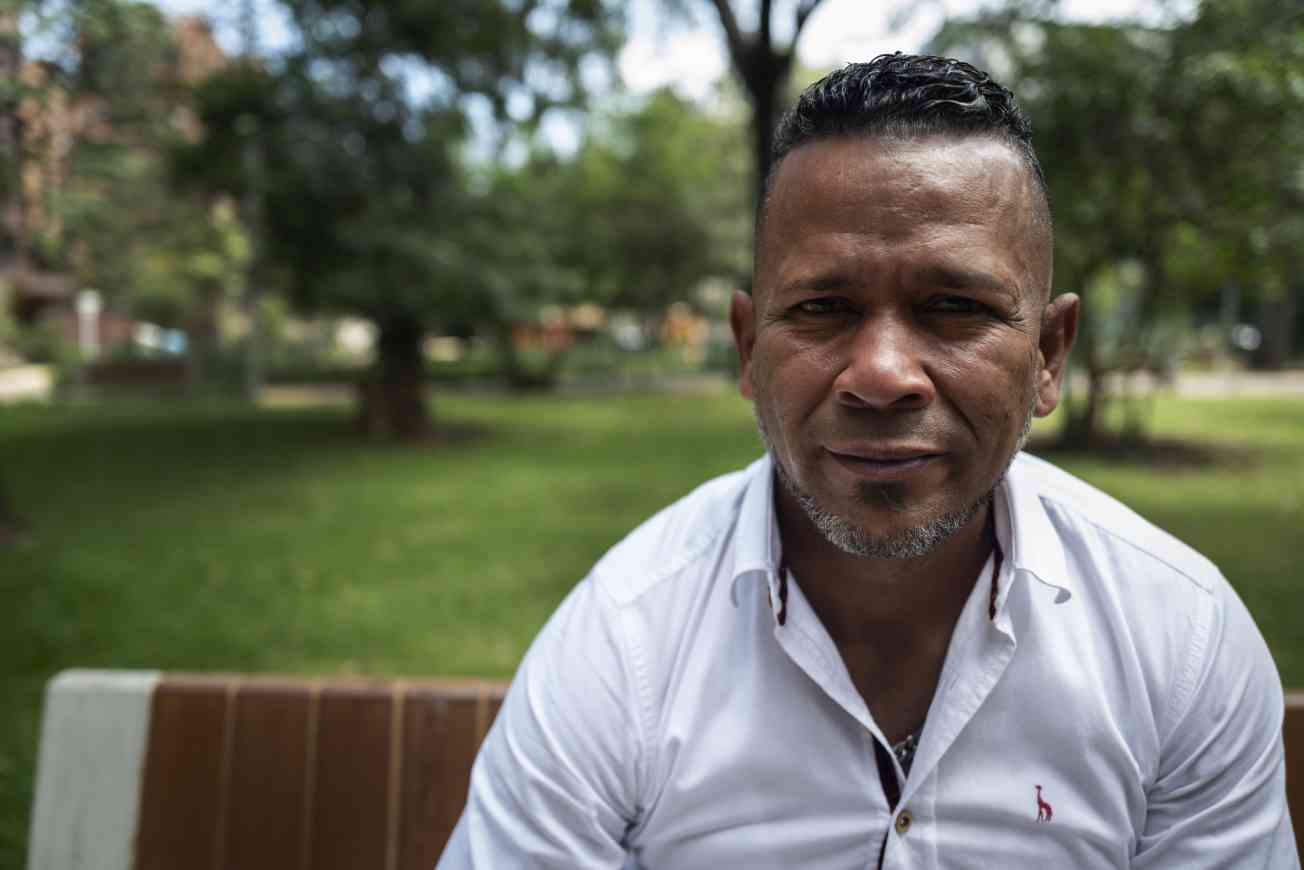 Eventually, the government realized I was alive and came looking for me. I decided to flee to the nearest country, Colombia, to look for a way to take care of my family. I arrived in Colombia in August 2018 after 22 days of traveling. I took a bus to the border town of San Antonio and crossed the Simon Bolivar bridge to Cúcutaon on foot with my under-arm crutches. A young man recognized me and helped me get cleaned up, get a SIM card, and get something to eat. I joined a group that was heading to Peru. We started walking. I thought Bogota was just around the corner. We walked, and walked, and walked and walked, until we thought we must be lost. A truck driver gave me a ride to Bogota. It took seven hours. Can you imagine how many days that would have taken to walk?
Colombia has a big heart. Because of Colombians, we have all that we have.
My wife and two children arrived in December 2018. We have had highs and lows. We've had to sleep in the street, we've been robbed. My hope is to get a stable job so I can provide for my family. My kids are studying. People have helped me get my children enrolled in school. A man who works at Action Against Hunger helped me get my prosthesis.
I have a sister still in Venezuela who was like a mother to me. I have children who are still there. They are who I miss the most. I go out every day to find food and work where I can. In Venezuela I lived in a dangerous neighborhood. I worked to gain the respect of the youth and when they came to our area they didn't rob, shoot, or deal drugs. Here I live next to a CAI (a small structure manned by police). There are occasional robberies, but we have friendly neighbors and we are friendly with everyone. We look out for each other. I never expected it would be that way for us. Colombia has a big heart. Because of Colombians, we have all that we have. I tell my children to always be aware of the help we receive and to give back whenever we can.
Giovanny continues to engage in the work of community activism, even outside of his home country. After receiving a donation of new crutches from the Giving Hearts organization, he quickly found someone who could use his old ones and regularly assists Giving Hearts in helping Venezuelans and Colombians in need.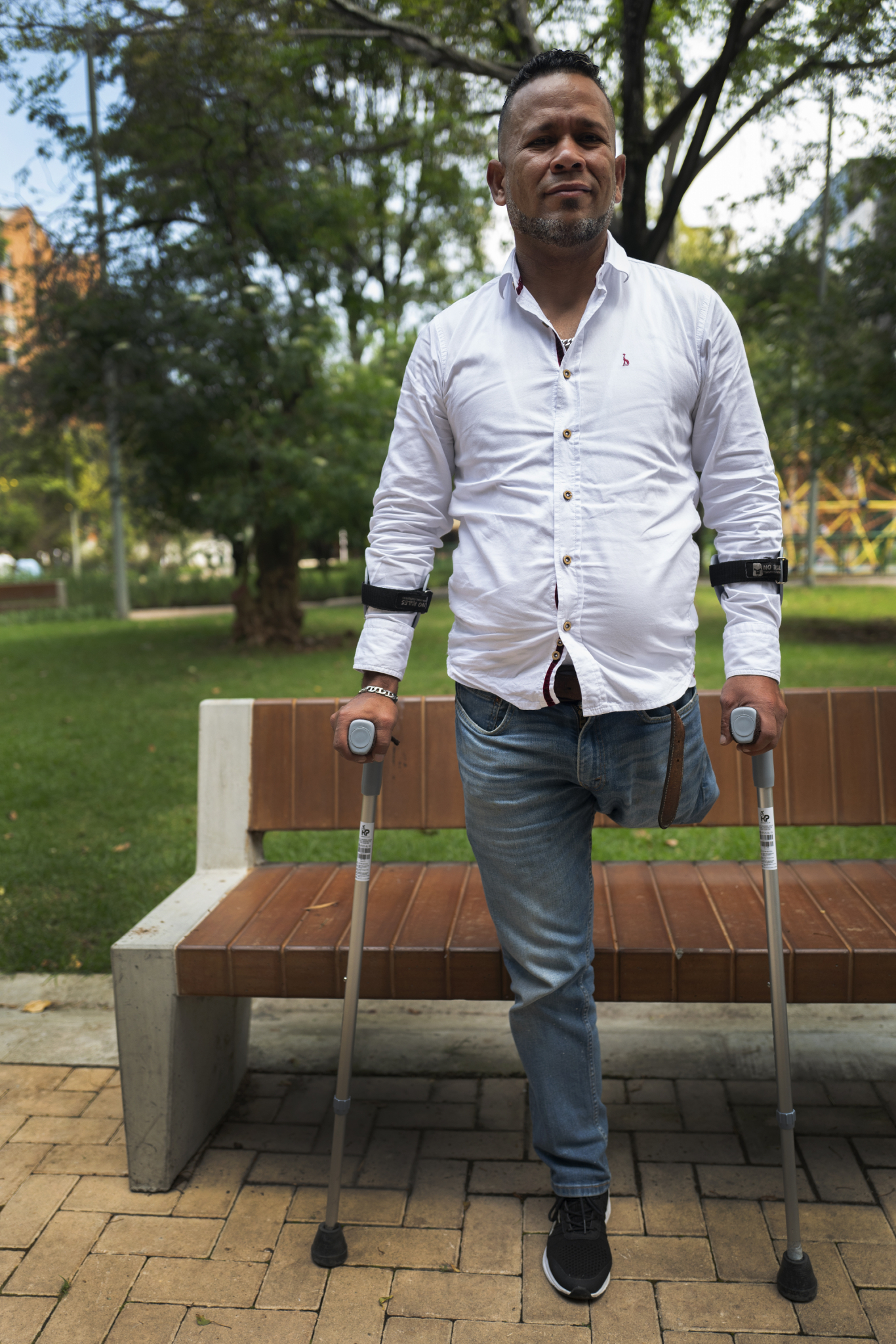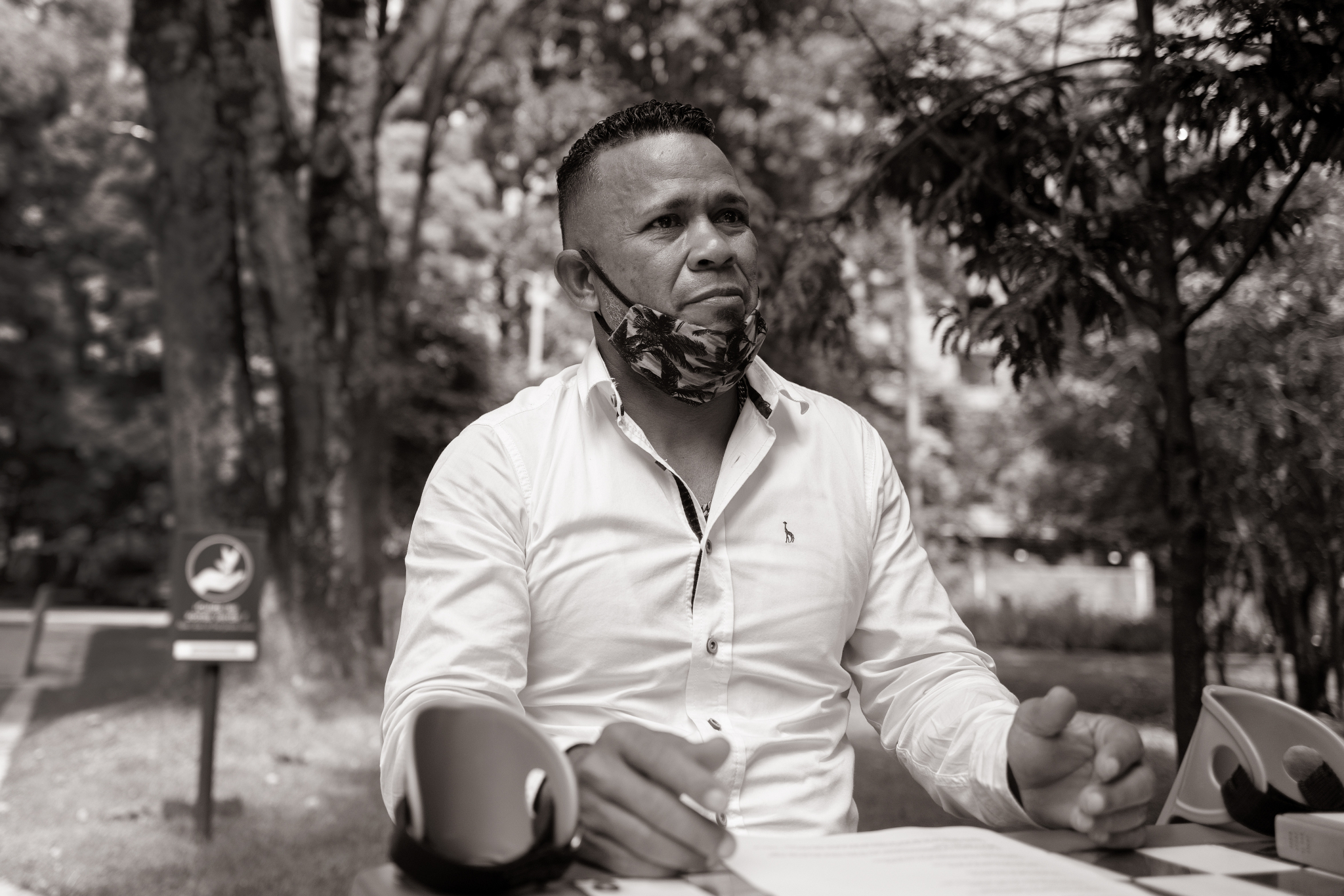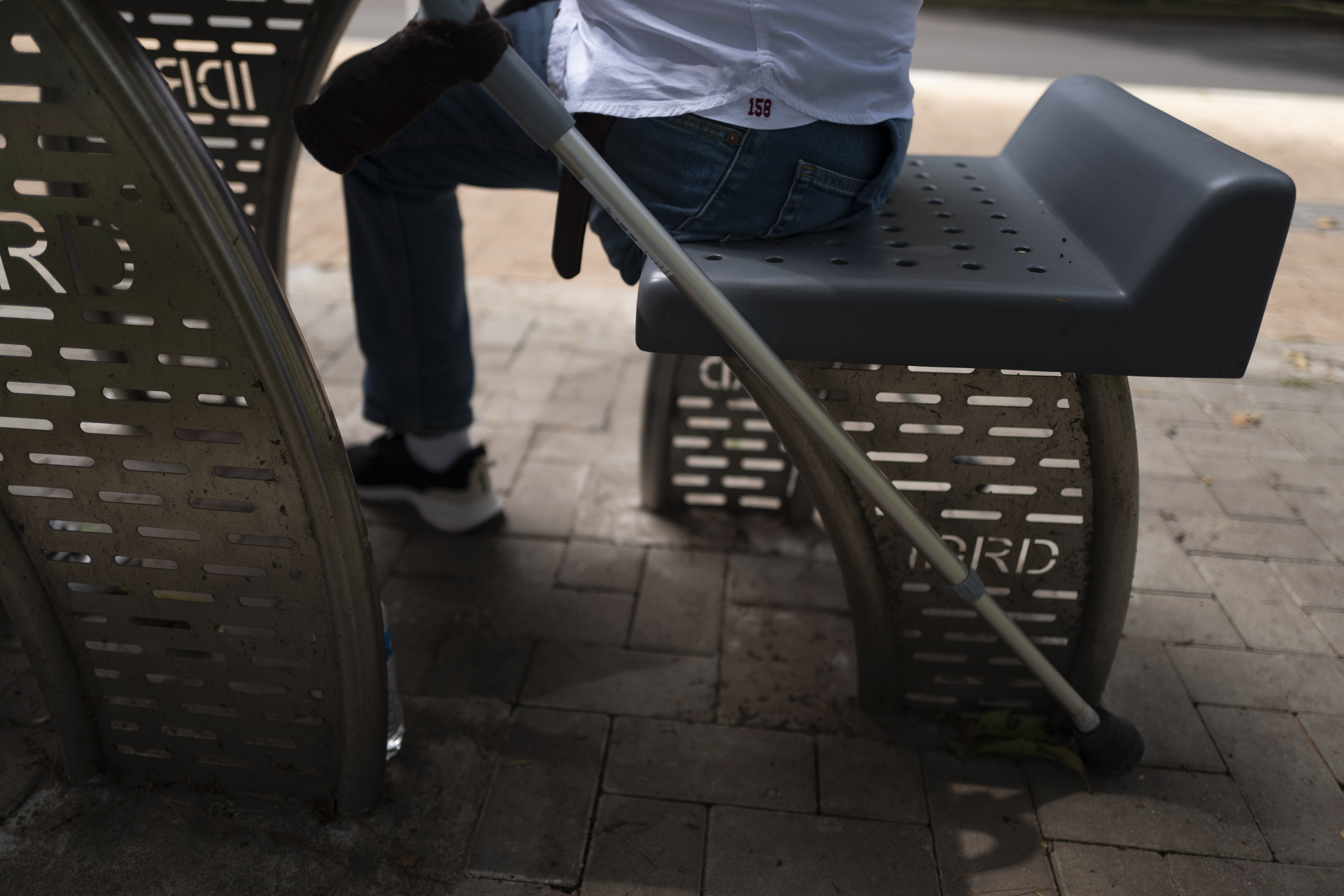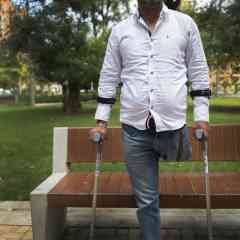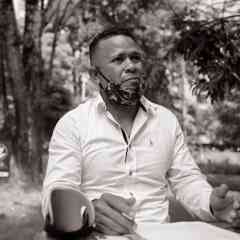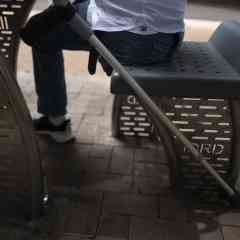 Update March 2022: Through assistance from The International Red Cross, Giovanny was fitted with a prosthetic leg.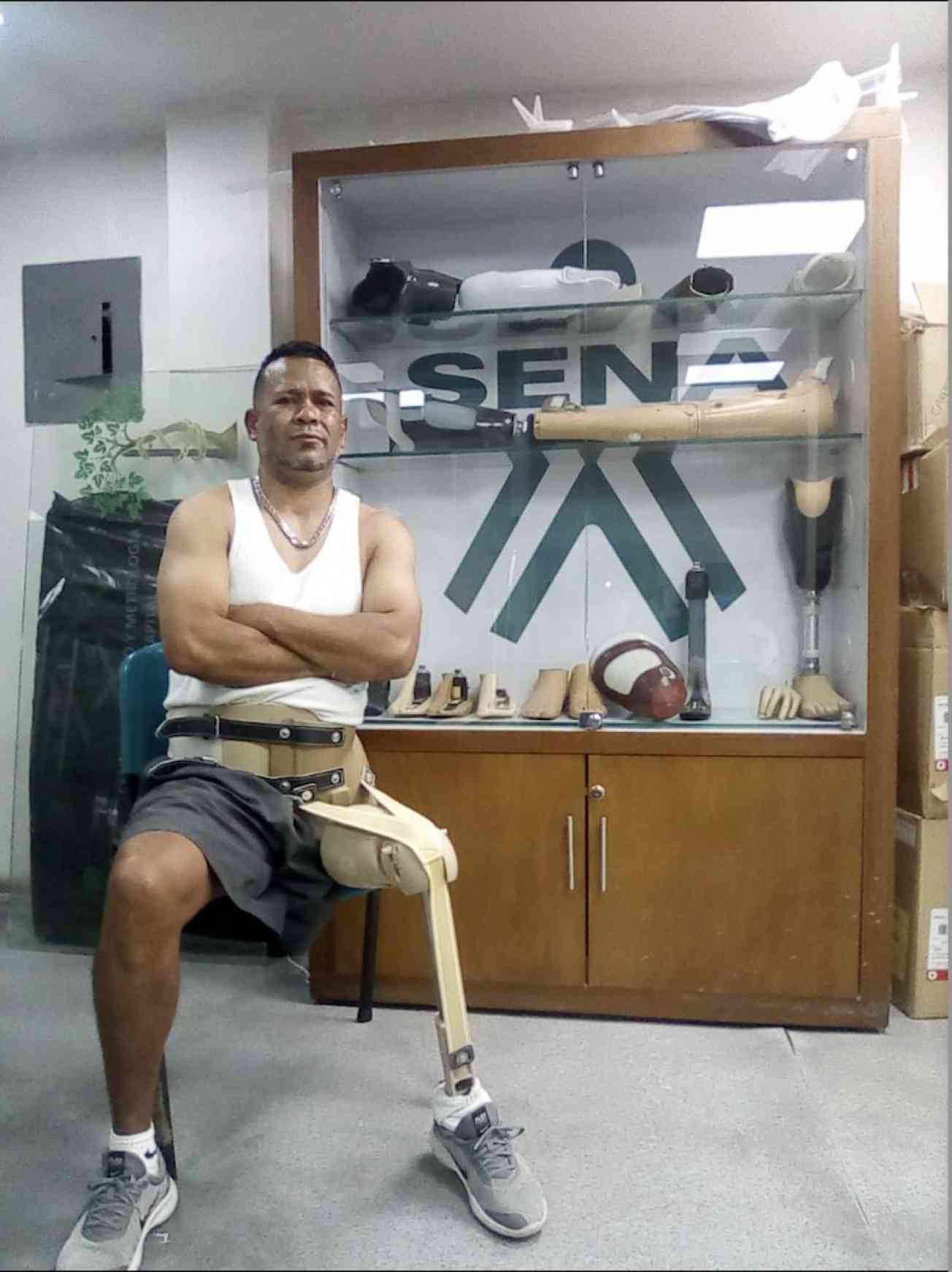 Informed Consent
Our team members obtain informed consent from each individual before an interview takes place. Individuals dictate where their stories may be shared and what personal information they wish to keep private. In situations where the individual is at risk and/or wishes to remain anonymous, alias names are used and other identifying information is removed from interviews immediately after they are received by TSOS. We have also committed not to use refugee images or stories for fundraising purposes without explicit permission. Our top priority is to protect and honor the wishes of our interview subjects.