Venezuela: Country in Collapse
"If you had bolivar*, it was like holding an ice cube.  You had to spend it, because the longer you held on, the more of it melted away."


TSOS COLOMBIA Community Program Coordinator
(*Venezuelan currency)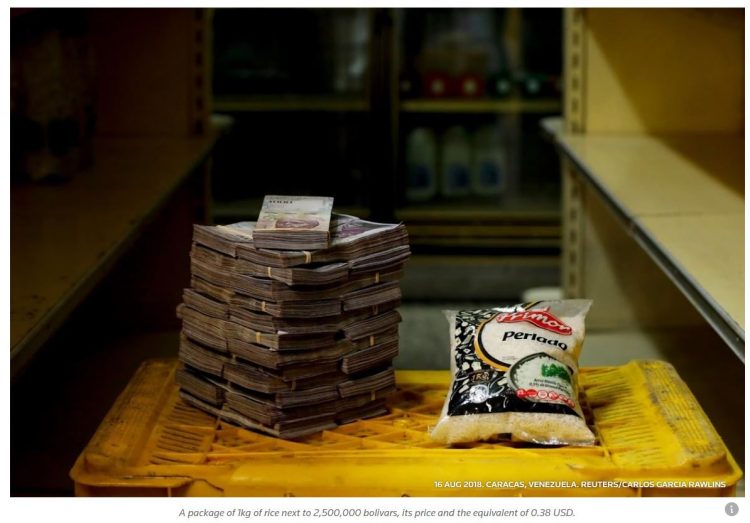 HYPERINFLATION - When rapid price increases take over life
Since the discovery of oil in 1922, the production and export of it have been the bedrock of the Venezuelan economy. Venezuela's position as one of the largest producers and exporters of oil in the world allowed for periods of great economic prosperity.
However, corruption, oil production quotas, falling oil prices, and political changes have resulted in hyperinflation and an ensuing economic crisis that has forced many Venezuelans to leave their country.

There are many effects of hyperinflation. Goods become scarce, especially foreign items, as the cost of importing them becomes prohibitive. Businesses go under and unemployment increases. This results in falling tax revenues, which means that the government will have problems providing basic services. People hoard what they can against future price increases, causing greater scarcity of goods. Cash becomes worthless, banks go out of business and people lose their savings.

The consumer price index (the cost of an "average" market basket of goods, see Delayed Gratification Infographic) rose over 80% from September 2020 to September 2021, costing $2,069,027,697,276 VEF. In comparison, the CPI for the same period only rose .41% in the US (or $274 USD).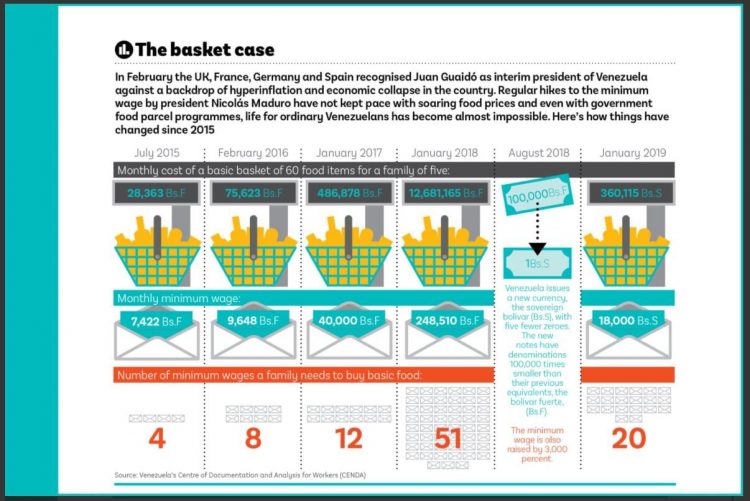 "I was taking my mother at 5 am to buy chicken where I had to queue for hours when I had the thought that I had to leave the country and I began to look at my options."
More recently, the US dollar has replaced the worthless bolivar. The dollar is accepted in most places, either as cash or via money transfer apps, and Venezuelans with access to foreign currency are able to alleviate the worst of the shortages. Unfortunately, this excludes the approximately 50% of Venezuelans who do not have access to foreign currency and also results in poorer Venezuelans receiving less of the money sent to them from abroad after money changers take their cut. Additionally, the cost of goods (like the ones shown here by REUTERS show) keeps rising, and even with the ability to purchase goods in dollars the income of an average Venezuelan doesn't go very far.
In 2021 the GDP per person in Venezuela is estimated to be $1542 (compared with $60,500 per person in the US).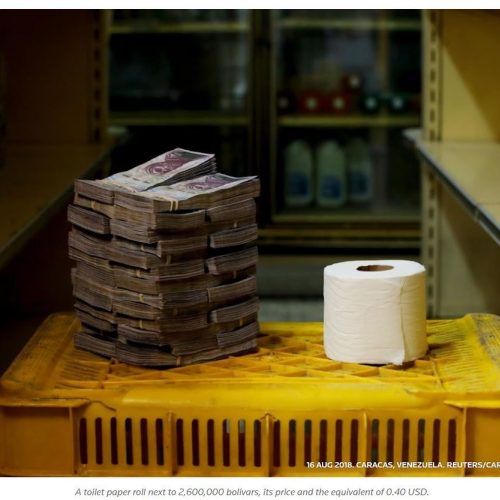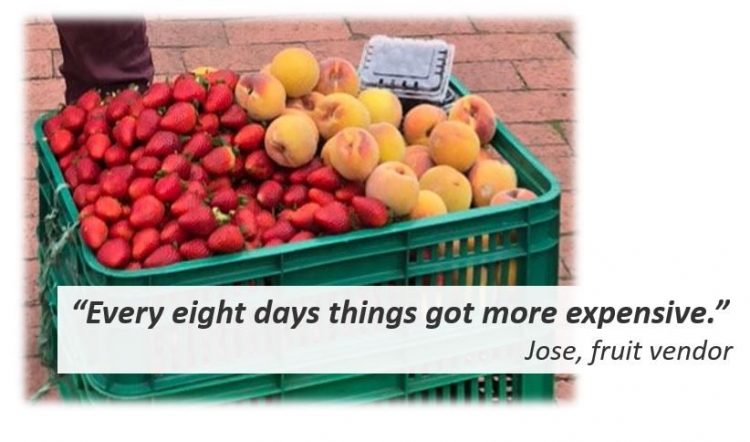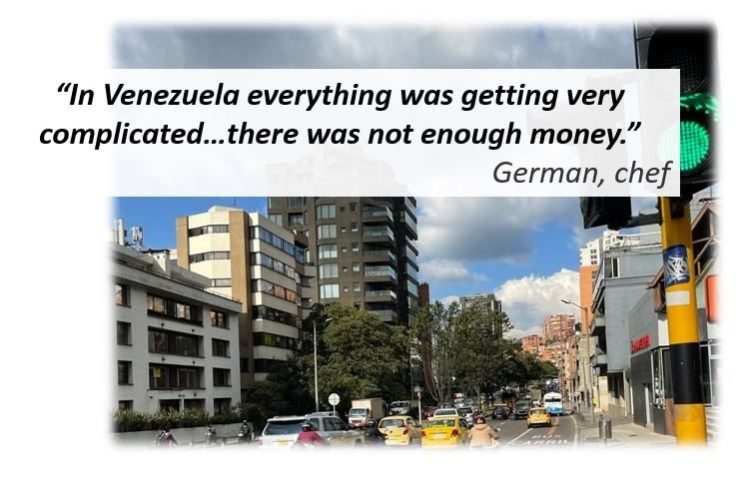 Their Story is Our Story aims to change the perception and reception of refugees worldwide. We urge local citizens to create communities where newcomers feel supported and safe by contacting your elected officials to express support of refugee resettlement, to volunteer, or to donate in-kind or funds.