Lessons Learned from Serving the Health Needs
Georgetown University Students Learn the Health Needs of Underserved Populations and Encourage Refugees to Train in the Medical Field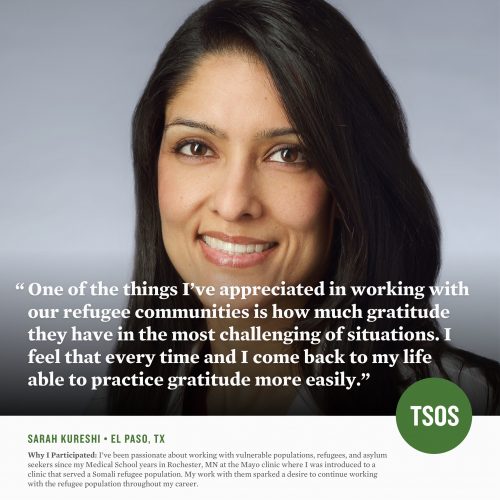 In the 2020-2021 school year, 15 first-year medical students, many of whom were connected to the refugee community through personal or family experiences, selected the Refugee-focused CBL. The purpose of the course is two-fold:
sensitize medical students to the refugee populations they will serve in the future

create concrete solutions to some of the challenges identified
This year's group produced three short videos to help refugees understand how to navigate the U.S. pharmacy system. The students reflected on their learnings and shared them with TSOS.