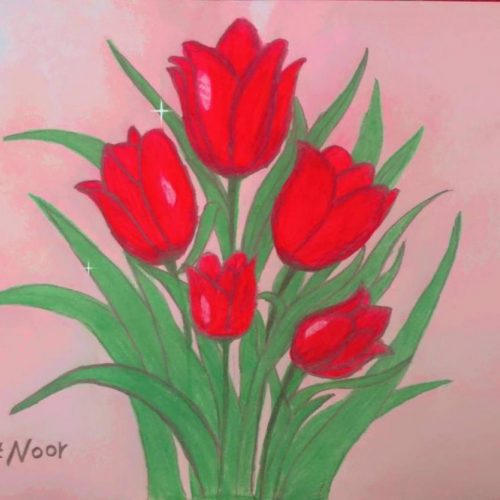 Four women share with us their daily lives in Afghanistan. Join them as they express their love for the country, the people, and each other; and as they share with you their deepest fears and most intimate moments.
They refuse to be silenced as they journey through this new, uncharted chapter in Afghanistan's history.
We at TSOS are honored to provide a platform for their voices to be heard. We will post entries as we receive them. For safety purposes, names have been changed and only avatars (designed with input from each woman) will be used.
Tulips are native to Afghanistan and are considered their national flower. Despite not being comfortable in sharing her art, Noor drew this painting of tulips to share with you, one tulip for each of the women in her family still in Afghanistan...herself and her two sisters, her mother, and her grandmother.
ZOYA
Zoya is a survivor. Teacher and a single parent, Zoya remembers the days when the Taliban ruled and is watchful. She is determined, fearless, and strong.
Read as she shares her past, present, and her dreams for her girls' future.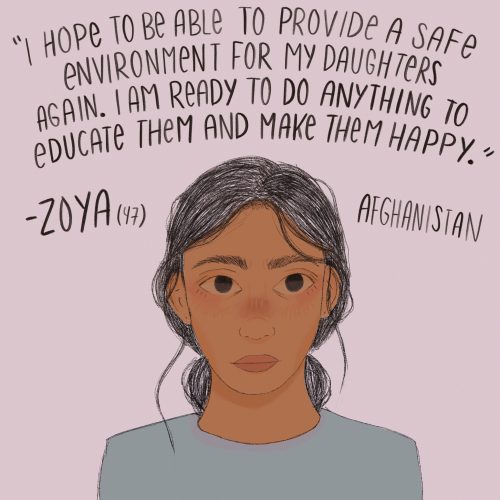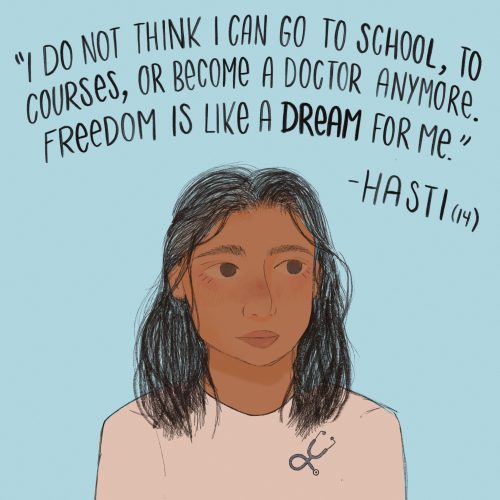 HASTI
Hasti is young, creative, and very close with her sisters. She dreams of becoming a successful doctor someday. A dream she hopes is still possible, despite recent changes in her country.
Noor
Strong and ambitious, Noor is determined to not let the Taliban bring her down. As the oldest child in the home, she is very protective of her sisters and feels responsible for everyone's safety and well-being.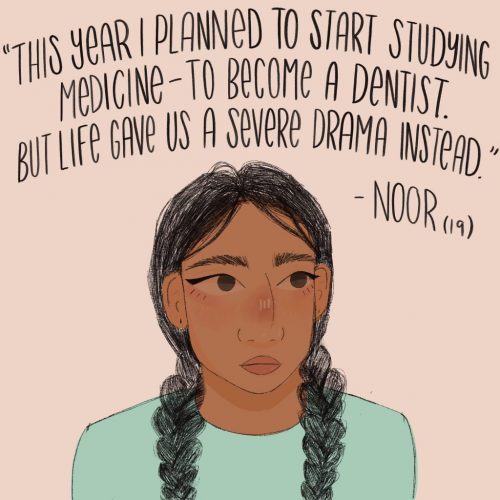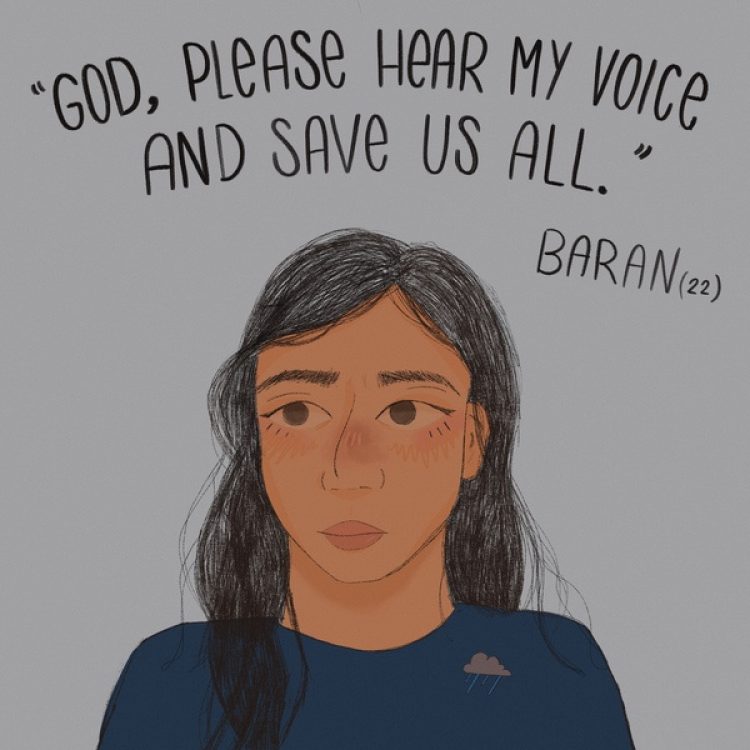 Baran
Young and married to a lawyer, Baran has a curious nature. She loves to read and has made it a point to study the English language and literature. Currently awaiting a child, Baran is excited about her newborn, but also fearful of what the future has to bring to her new budding family.