August 17, 2023
Presentation to University Deans Inspires Inclusion at Utah Valley University.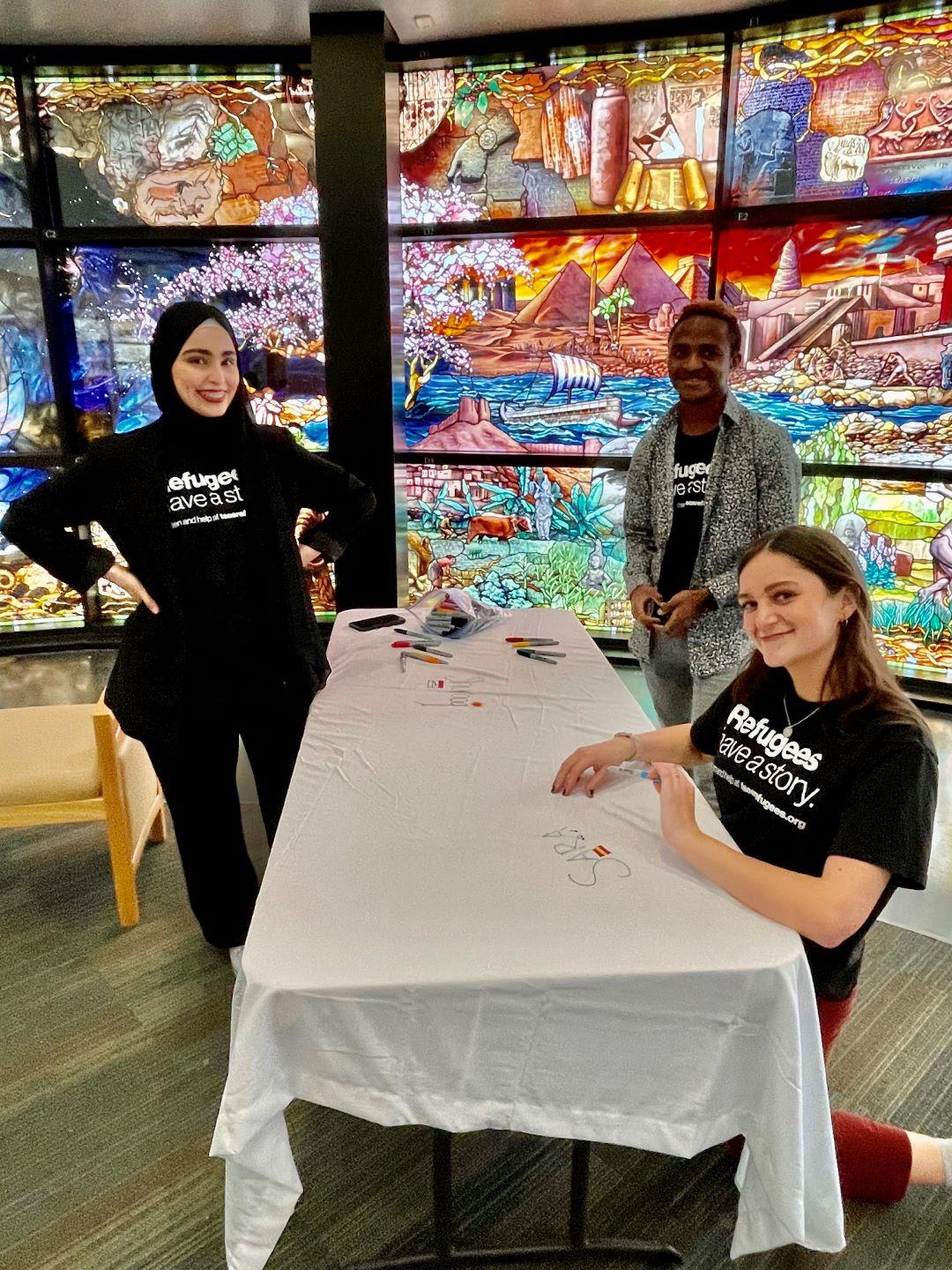 On January 25th, TSOS was invited to present to a group of approximately 50 faculty and administrative leaders at Utah Valley University (UVU). Specifically, they wanted to understand how forcibly displaced individuals might arrive at UVU, what types of burdens they might be carrying, and how the university could better support the unique needs of these students. UVU is the largest university in the state of Utah, and its leadership was anxious to discuss ways to create a more inclusive and welcoming environment for UVU's over 200 refugee students.
TSOS' Executive Director, Kristen Smith Dayley, gave an interactive presentation about the global refugee crisis and the challenges the U.S. immigration system poses for those who come here as refugees and asylum seekers, as well as those who are already in the country.
A panel of three UVU students, one who had refugee status and two who were asylum petitioners, shared their personal challenges at the university and changes they would like to see on campus. Top of their list was in-state tuition for asylum seekers, as these students are currently required to pay visiting International Student Tuition or out-of-state tuition rates. One of the students had testified in front of the Utah House Education Committee last January in the hope of changing that policy. A bill presented to the Utah State Legislature this past session would have extended the benefits of in-state tuition to individuals here under humanitarian parole, temporary protected status or an application for asylum, but as yet it has not been signed into law.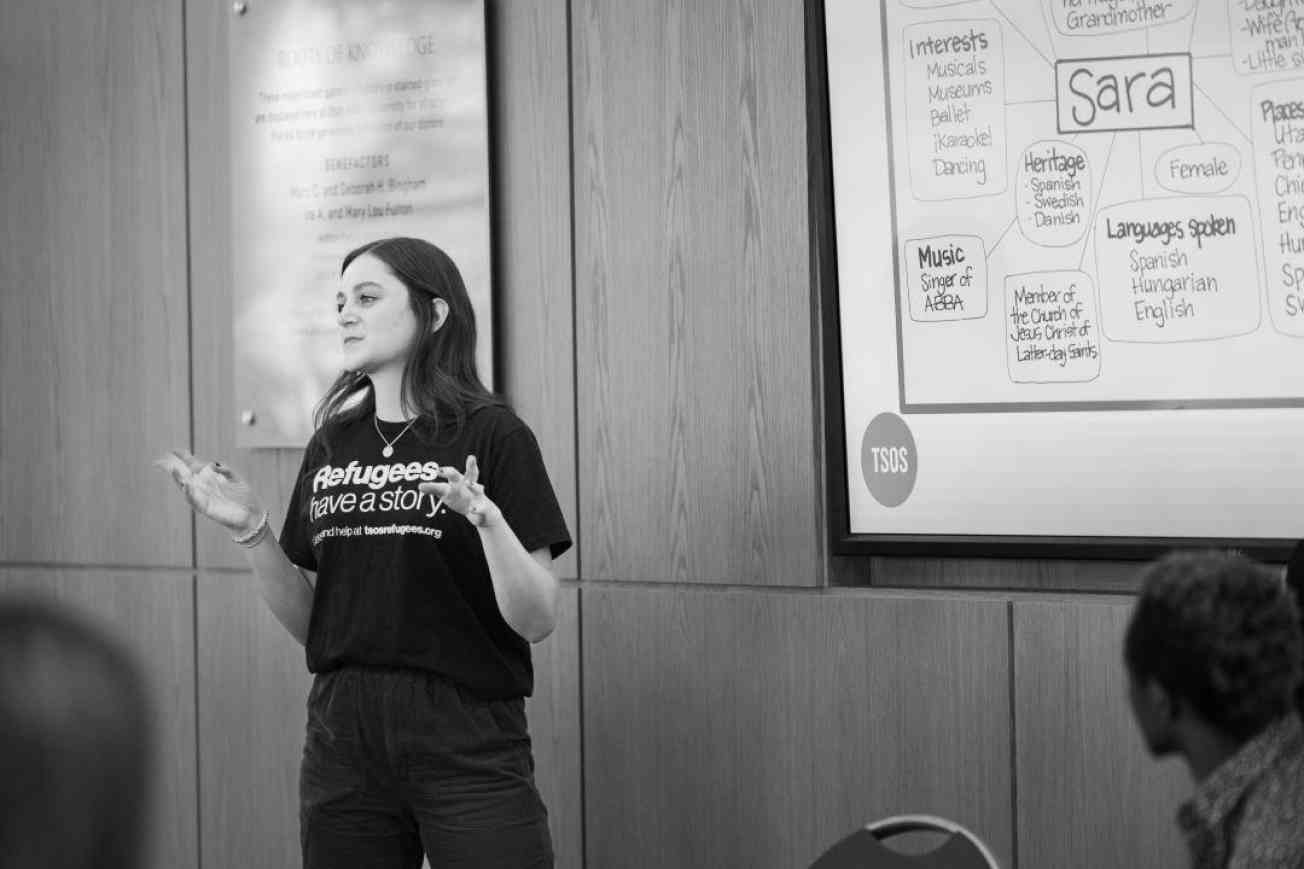 Sara Frandsen, president of the TSOS Changemaker Campus Chapter at UVU, and Shadrick Chimanga, a member of that chapter, led an identity web activity. They shared the webs they had created previously while attendees created their own. Each web expands on different aspects of one's identity: relationships, skills, languages, heritage, places lived, likes and dislikes, names, sports teams, interests and hobbies. Participants were able to share their webs and make connections with others.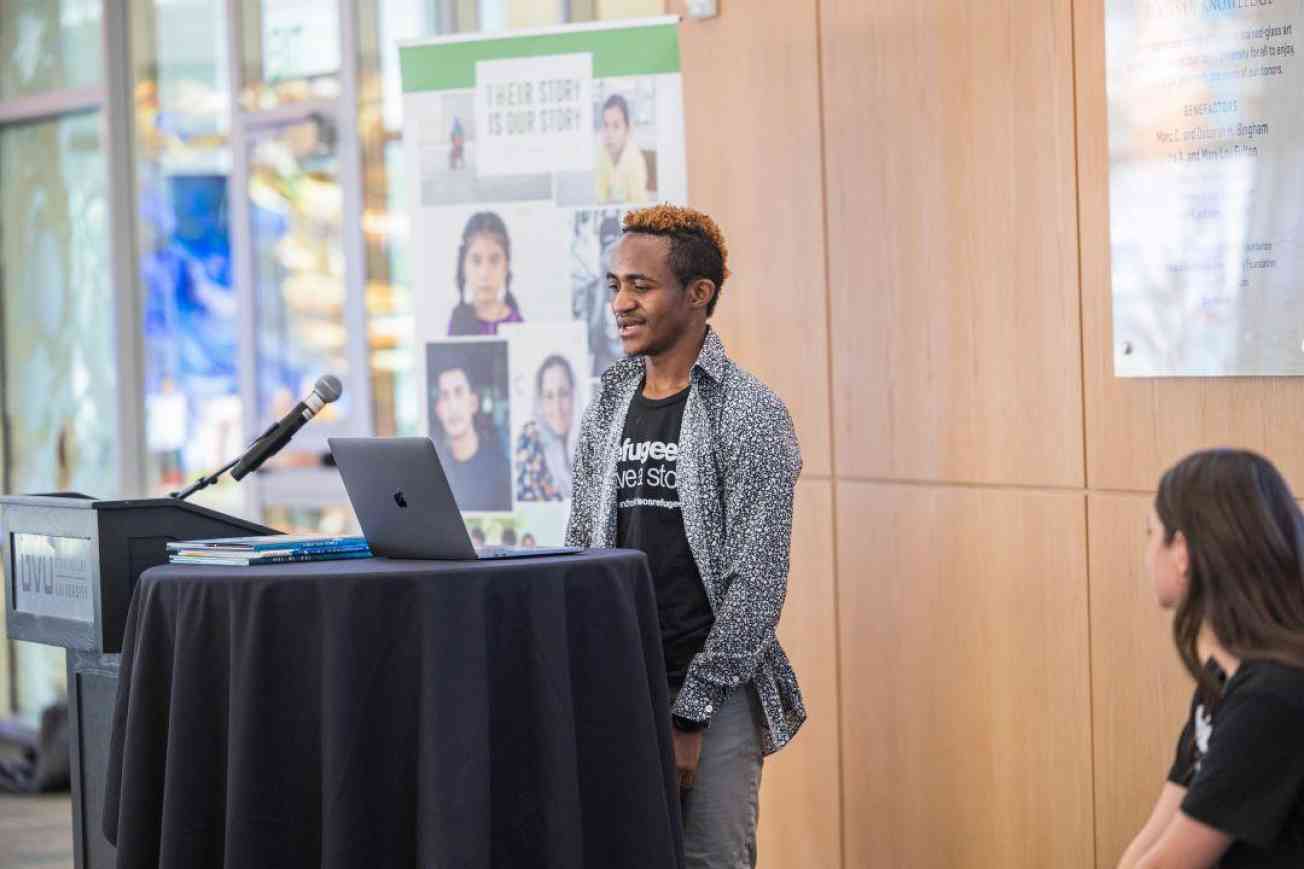 Shurroq Al Jewari, president of the Changemaker Campus Chapter at the University of Utah, taught that we should ask about individuals' names rather than where they are from. That segment was particularly well received. Each attendee added their names to our name sheet!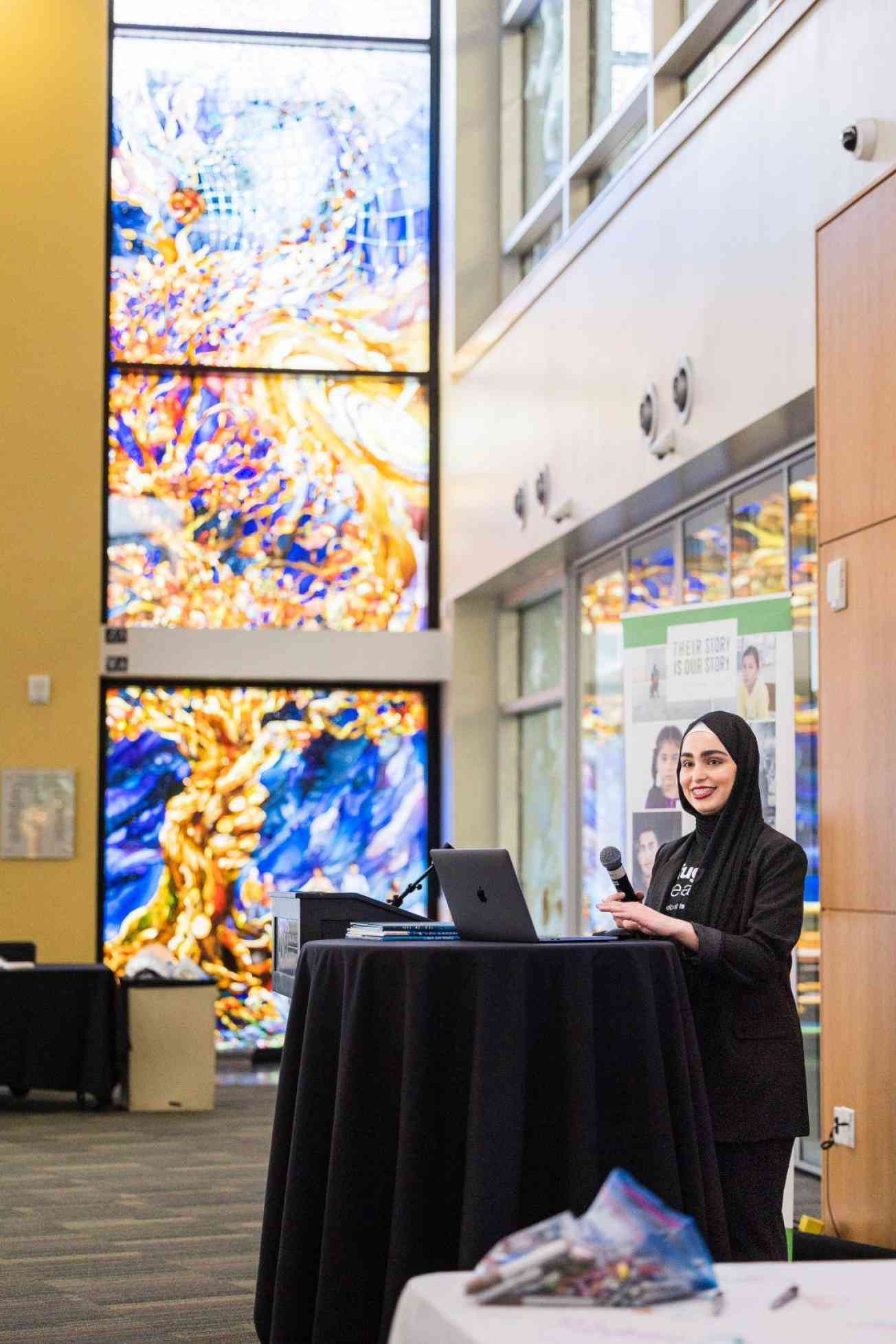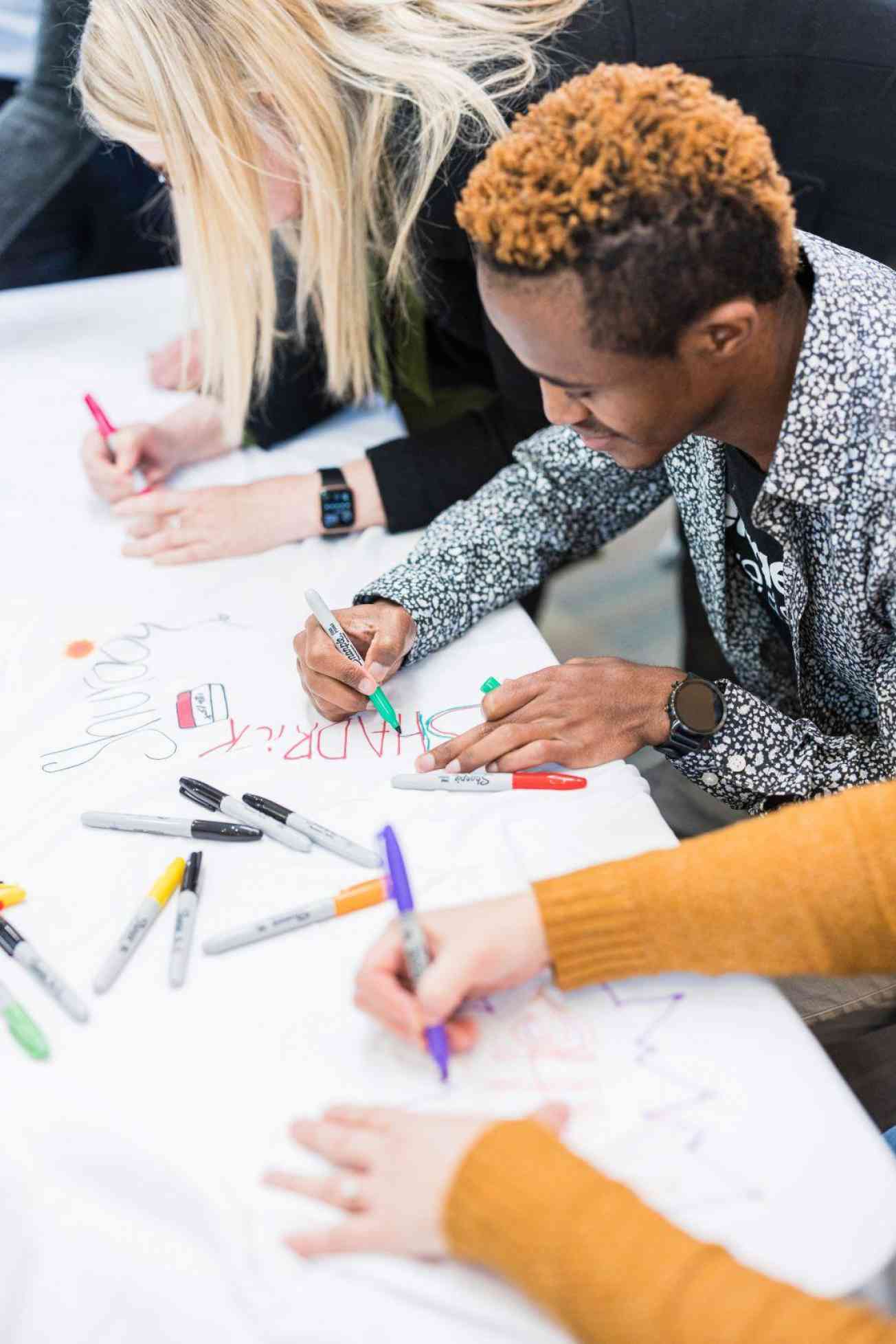 I was able to share some information about the free TSOS elementary and secondary ed curricula and the many books available to educate students and adults. I shared my efforts to add greater diversity to our school libraries and the efforts we have been making to introduce this curriculum in Davis County.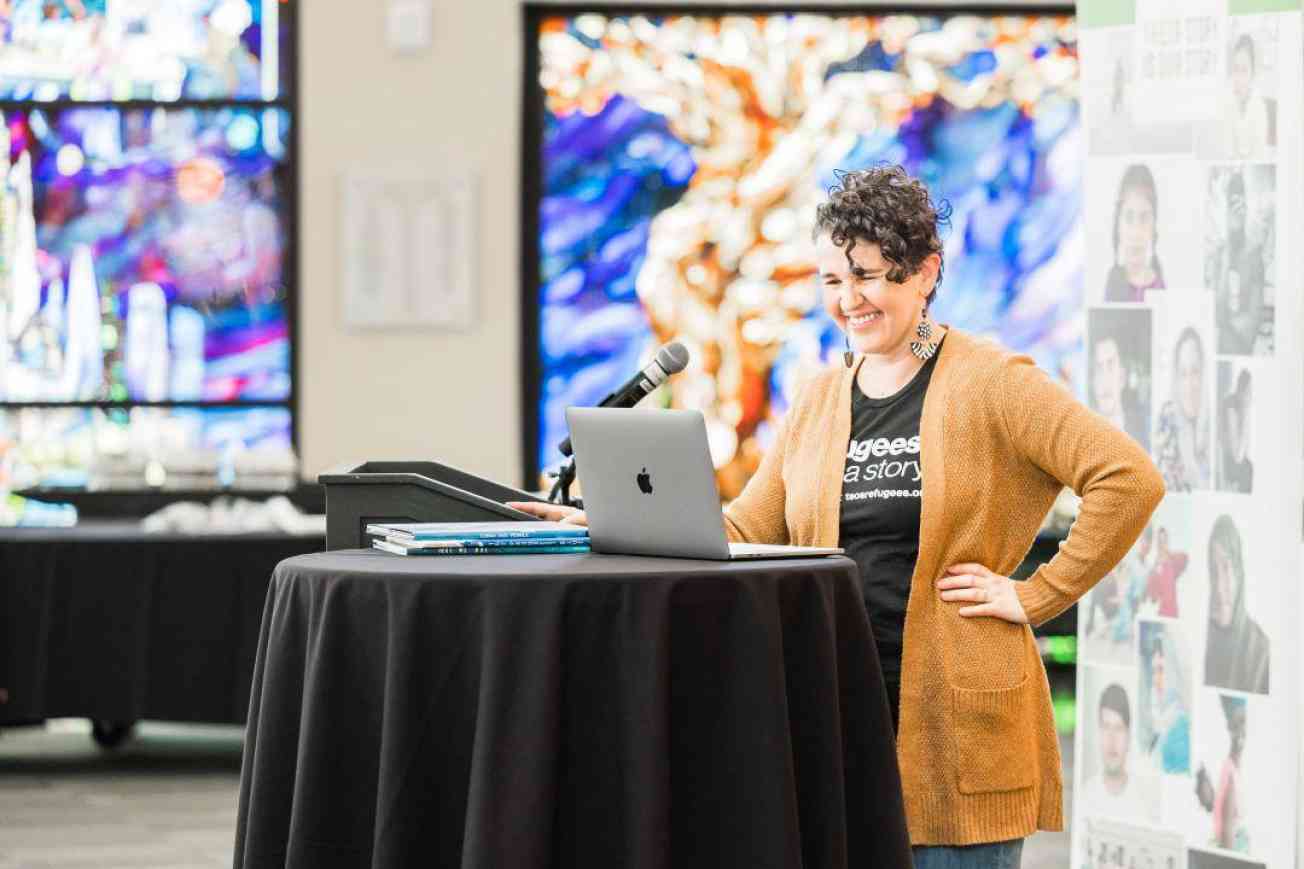 Attendees then used several stories published on our website, asking "what if these individuals were students at UVU?" This led to a brainstorming session on ways to help individuals find success and belonging at UVU. The conference ended with a discussion of concrete and actionable ways to better serve refugee students at UVU. At the end of the day, many people shared things they had learned and ways their opinions had changed over the course of the discussions that took place.
It was a productive and wonderful day that hit all three of TSOS' pillars for action: Education, Advocacy, and Integration. Our Changemakers are a capable and powerful influence on our campuses. Sara was able to recruit all three refugee panelists to join the UVU Changemaker Campus Chapter and we look forward to the contributions this chapter will continue to make on their campus.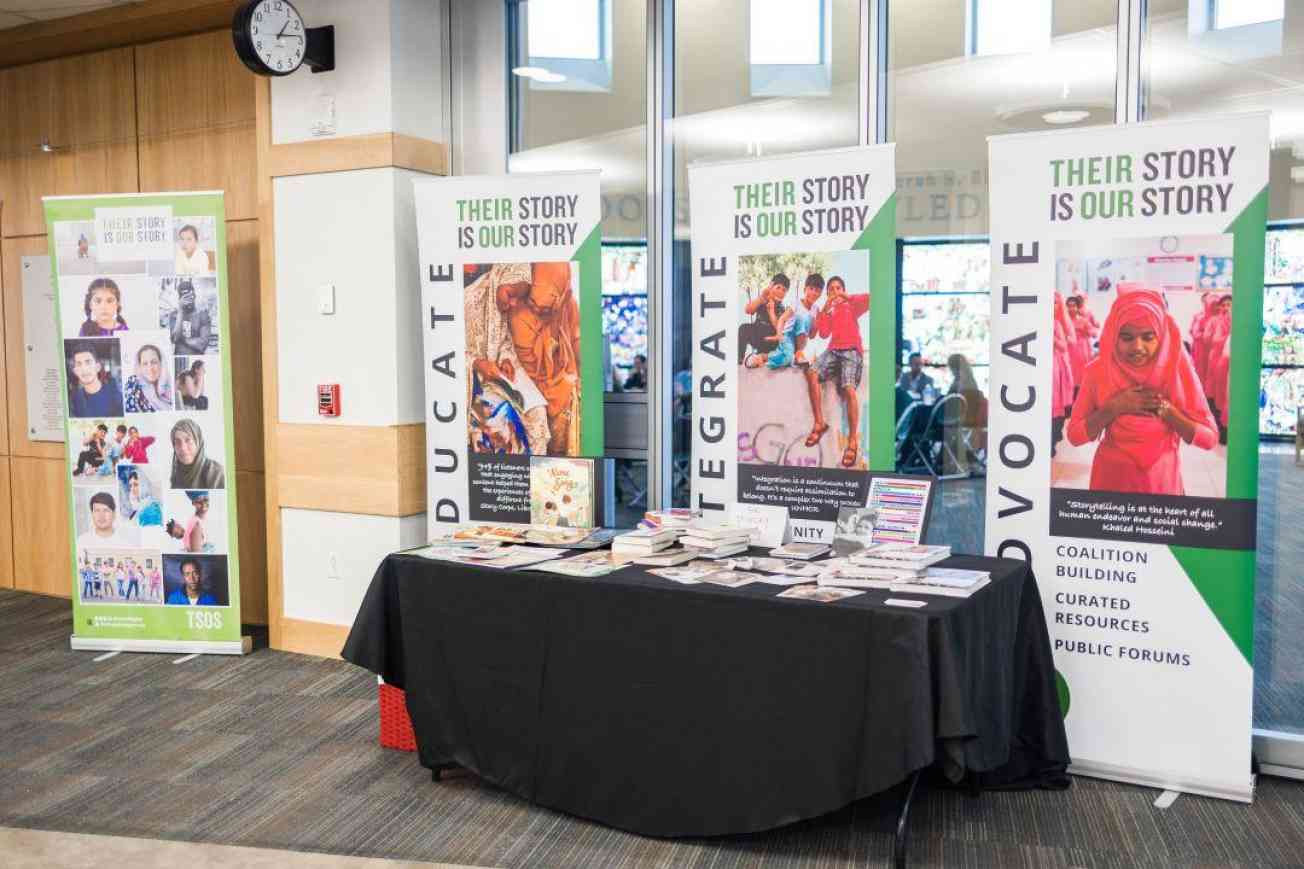 If you are interested in bringing presentations like this to your university or joining any of our existing college chapters of TSOS Changemakers, fill out the volunteer interest form indicating in the comments section that you would be interested in joining one of our college campus chapters or in starting one at your university!