May 8, 2023
Stepping into Each Others' Stories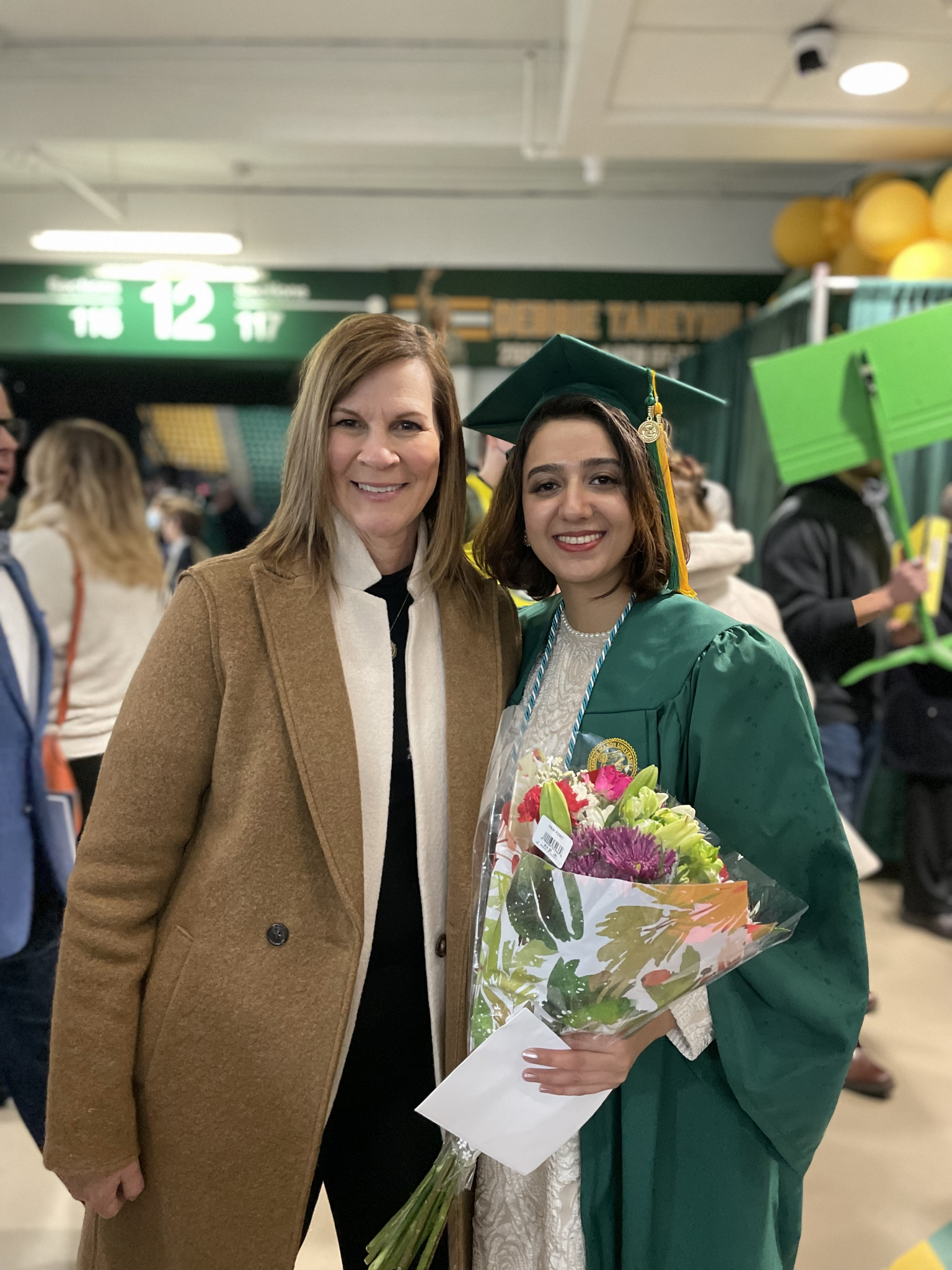 When describing the work I do here at TSOS, I often say, we try to help people "step into each other's stories." Lately, I've been doing more of that myself.
First, with a young woman named Mahsa Ahmadi, who was referred to us in 2019. She wanted to help advocate for better mental health services for newly-arriving refugees by sharing her own story. Mahsa shared how devastated she was when she learned upon arriving in the U.S. that she would have to start her pre-med studies over again, even though she had already completed three years of coursework at her home university.
Bravely, Mahsa became something of a pioneer in TSOS mental health storytelling, sharing her personal story as a way of "paying it forward" to clear the path for those who would follow after her. Since that first interview, I have periodically kept in touch with Mahsa for new projects, or to check on her after the fall of Afghanistan; however, we hadn't seen each other in person until a series of fortunate events finally led to a meeting. Shortly after, I had the thrill of attending her graduation from George Mason University. Although I have always had a deep admiration for Mahsa, I'm grateful we have finally bridged the formalities and have gotten the chance to know one another on a personal level. Watch for her soon-to-be published second interview highlighting her educational experiences. Her achievement is a witness to her fortitude, and evidence of what can happen when we invest in newcomers' success.
Next, in my collaborative work with the Georgetown School of Medicine, TSOS interviewed seven displaced foreign-trained doctors who arrived in Virginia from Afghanistan and Ukraine. One interviewee revealed that beyond employment and financial needs, their family has felt very cut off socially from family and friendships.
"Life is not very social in the US and the Western style. So that's why the communication and relationship is not comparable with what we had in Afghanistan. There, every day we had a relationship, going to our family's house and they are coming to us. Especially for my wife, everyday she was visiting her mom. But here, only once every two or three months."
Learning this gave me deeper empathy for the social needs of these new friends who live a short distance from my home, and motivated me to invite a few Afghan friends we had interviewed (and their families) to my home for a New Year's celebration and a promise to gather once again in the Spring.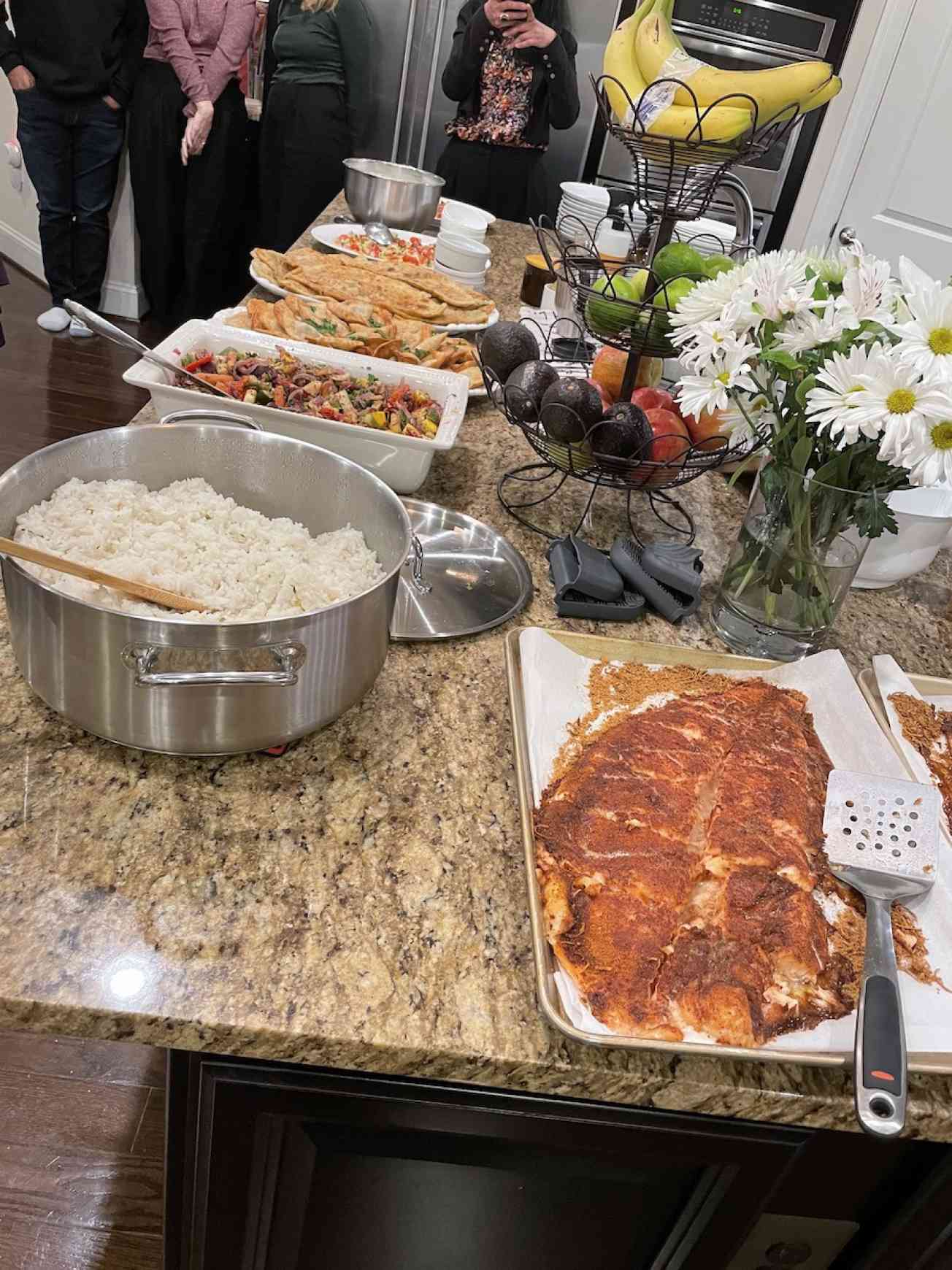 Every time I step into another layer of someone else's story, I am overwhelmed by the gratitude and honor they bestow on me, treating me as if I were their new sister. My experience has been that the more I lean in and invite others into my life, the more these friendships deepen and I am renewed. I know I could use deeper connections in 2023, how about you?
In what ways have you or might you step into someone's story this year? I invite you to get to know a newcomer on a personal level. Contact a resettlement agency or support organization in your area to learn how you can become a family mentor. Some of our partner organization links are listed on location pages under WHERE WE WORK.
Or to learn more about how you can sponsor a new family, click the button below:
Welcome Corps