Mahsa Ahmadi · Afghanistan
An Afghan Refugee with the Courage and Wisdom to be Herself and Follow Her Dreams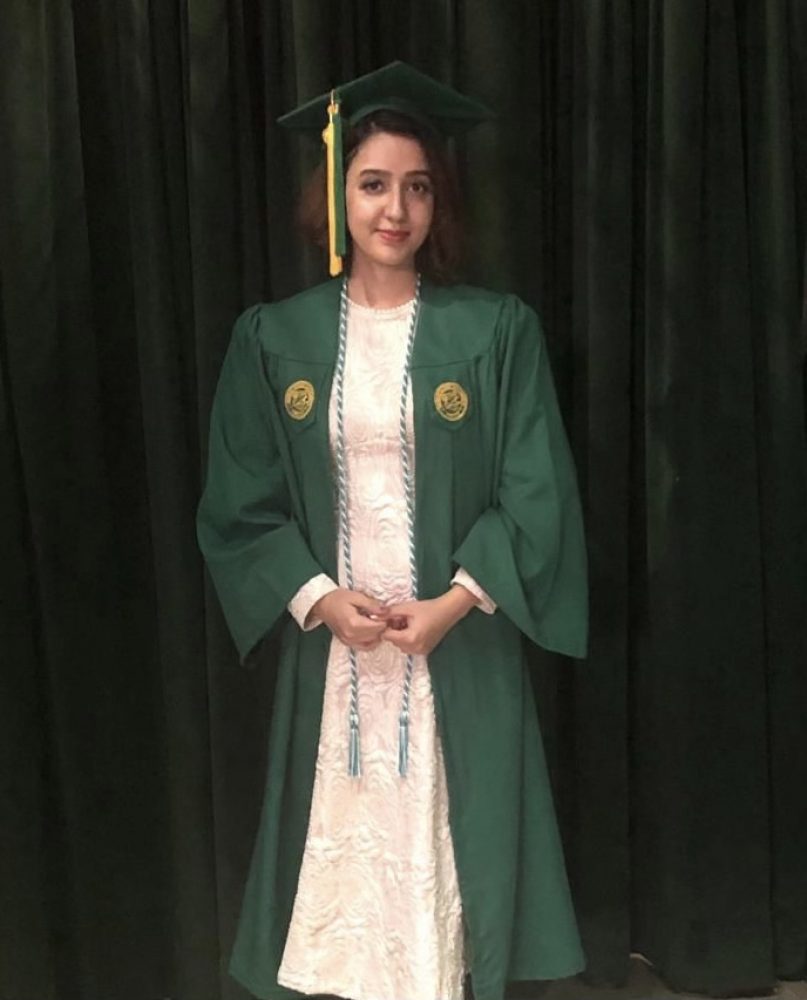 When I first came to the States, I wore a hijab. I was told I would be judged for that. They said I should take it off for better work opportunities and more friends. But it wasn't true. I got job opportunities, I have friends. There is beauty in being your authentic self. If you want to go to a mosque, like you used to in Afghanistan, there are mosques in the US. Go there! If you want to wear your hijab, then wear your hijab, if you want to talk to people, go and talk to people. It's important to prioritize our comfort in certain situations and not be too hard on ourselves.
My name is Mahsa Ahmadi. I came from Afghanistan in 2017 to the United States. It was an unexpected and necessary move. In Afghanistan I was in my third year of the pre-med program at the University of Afghanistan. When I arrived in the United States I was told I would have to start my degree over. In December of 2022, I graduated from George Mason with a degree in Neuroscience.

When you go to a new country, just know that you are new to the country and that comes with obstacles. I decided I was not going to carry the embarrassment of not knowing things with me, or care if someone judges me, I would be comfortable with making mistakes.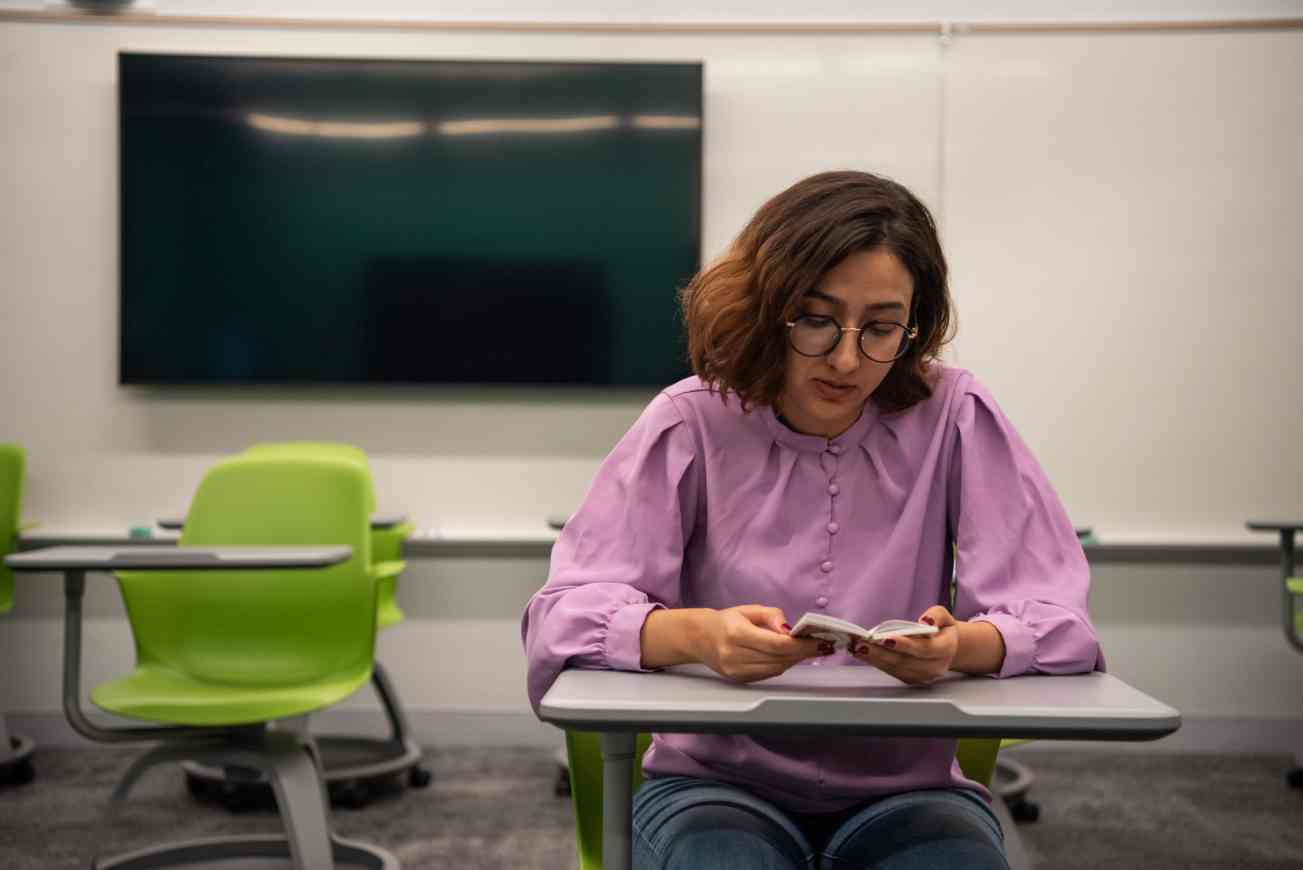 I pursued medicine because I am passionate about the human body and helping Afghan women and other underrepresented communities. I remember one day I went with my mom and her team to a hospital where, unfortunately, there were a lot of women who had physical violence to a very, very, very extreme degree. And I realized if I can be a doctor, I could give all of my attention to people who are going through these health disparities.
I really want to serve the underrepresented communities, not only in the US, but also in Afghanistan. I want to train doctors there.
We had this professor who was in Germany, and he would always take books, translate them into Persian, come to our university in Afghanistan, give lectures, and share his knowledge with the students before going back to Germany. I want to help both of the homes that I have, the US and Afghanistan.
I think in general Afghan women are very passionate about education, because that's something that they have been longing for for a long time. I am also passionate about learning because education was very important in my family. My father, an Afghan man, encouraged my mother to go to the United States and study for two years while he took care of me and my sister. It's not something typical for an Afghan man to let happen. My mom opened the way for studying abroad for higher education. And that's what gives me hope that if Afghan men are given the awareness and the opportunity, they can be great people.
Some of my relatives are in Germany, and a lot of them are very heartbroken to leave their country, to not be able to speak the language, and to not feel like real residents. I tell them that it's okay, it's going to take time, but they will get there. For me, the first two years in the States were the most difficult. But it got easier at the beginning of the third year of my living in the United States. I slowly started to feel like I had two homes: Afghanistan and the United States. The difference was being able to offer something. When I was in Afghanistan, I was this person who could always help others. In the United States when I started volunteering, this feeling came back to me. It made me feel like, oh, okay, actually, I can do all the things that I can do in Afghanistan and more in the States. I had the same power.
At the end of my life I hope to be proud of the fact that I utilized the opportunities and challenges to help others. Recently, my friend from Afghanistan and I started a podcast on YouTube. It's called Saarstories. Saar symbolizes unity. We are recording the letters that directly come from Afghan women. There wasn't much in the media that came from Afghan women themselves. So we asked ourselves: What do we have that's direct from them so we can share it with the world? This is one of the things that we have done and I'm really glad for the opportunity to do it. Because people who listened to it can learn about what truly is going on in Afghanistan without that being filtered through the media.
Informed Consent
Our team members obtain informed consent from each individual before an interview takes place. Individuals dictate where their stories may be shared and what personal information they wish to keep private. In situations where the individual is at risk and/or wishes to remain anonymous, alias names are used and other identifying information is removed from interviews immediately after they are received by TSOS. We have also committed not to use refugee images or stories for fundraising purposes without explicit permission. Our top priority is to protect and honor the wishes of our interview subjects.