May 12, 2021
Book Review: Everything Sad is Untrue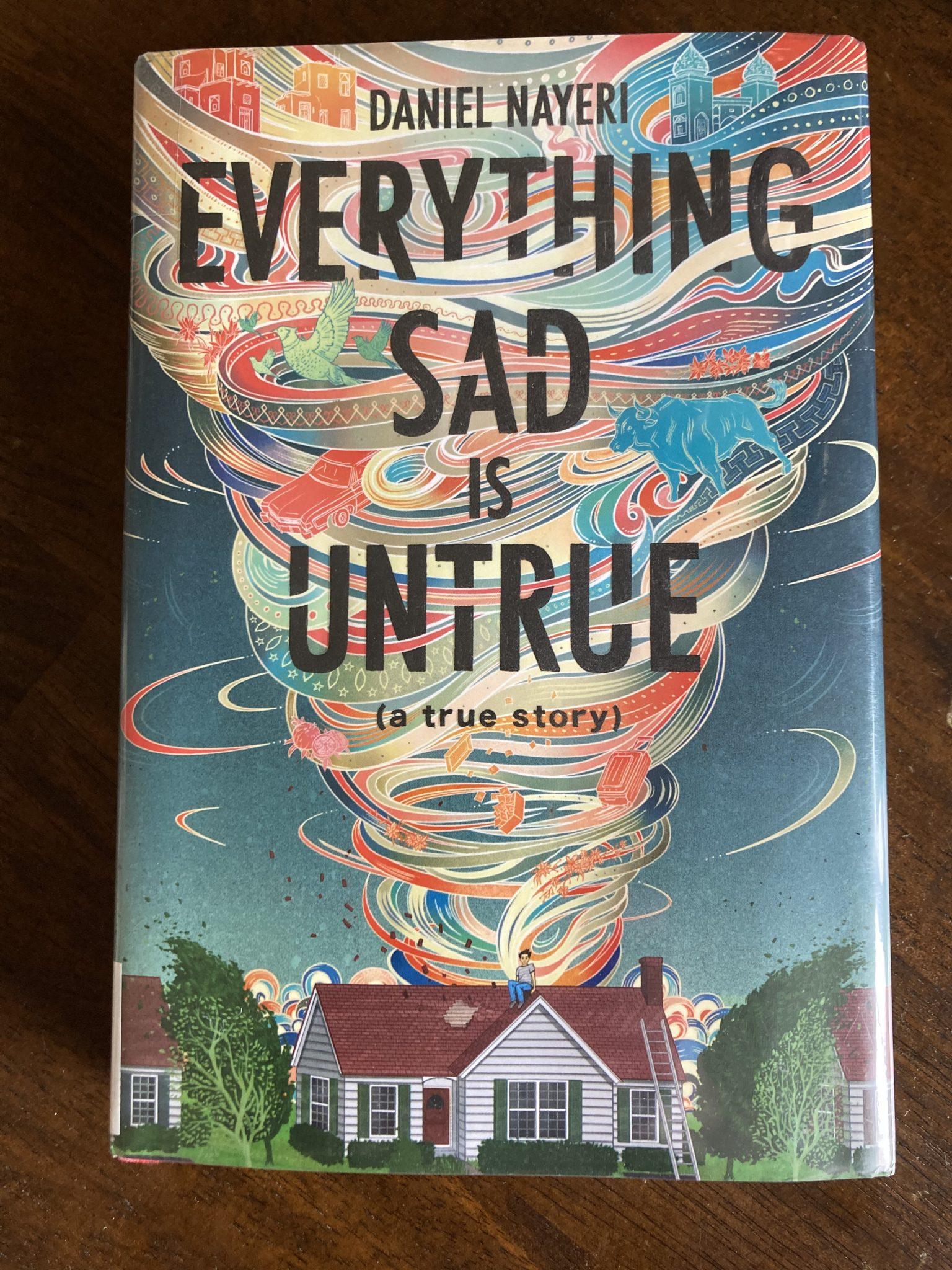 The middle grade novel, Everything Sad is Untrue (A True Story), is written by Daniel Nayeri. Daniel was a refugee himself, leaving Iran and coming to Oklahoma at age eight. The book is his story, how he remembers it. Daniel's story is heart-breaking but beautiful in the same moment. So many difficult and unfair things happen to Daniel and his family, but through it all he is resilient--something he learns from his mother. The way Daniel is treated will remind readers of the value of kindness and will make them think before they judge another for being different. This book is a great opportunity to discuss how we treat others, whether we are kind like some of the characters or whether we are cruel like others. It gives the reader the opportunity to empathize with Daniel's experiences and is perspective altering. I would recommend it for 5th-grade readers and above. There are mentions of drugs at several points in the story, just to warn sensitive readers.
Why Sharing Books is Important to Me
Reading is something that has brought me joy and helped me relate to others and the world around me throughout my life. I believe that sharing books together is one of the quickest and most effective ways to connect with one another. Sharing books about life experiences can bring us closer even when our experiences are vastly different. On this blog, I share some of my favorite books that help me connect with my refugee friends. I hope as you find out about great books about refugees you and your children will feel a connection with their experiences and recognize that we are all more similar than we realize. I also share books that might help you to teach the children in your sphere of influence more about compassion, tolerance, and kindness as these traits help bring us all a little closer in the world.
Other Posts
If you have a story, experience or opinion to share in support of our Afghan allies, we ask you to share it to help us demonstrate public support for legislation that supports and aids these individuals and families.
February 9, 2022
Resettling into a new country can be more challenging when you don't know where to turn for help. USAHello.org makes information and resources available to those who have newly arrived in the United States. Welcome.US matches resettlement agencies' in-kind needs with businesses and community leaders who want to help.
January 18, 2022
Nobel Peace Prize laureate, Malala Yousafzai, is best known for her book "I am Malala" and her role advocating for the education of girls. "We Are Displaced" shares the stories of refugee girls from around the world.
August 16, 2021
Sign up for email updates