February 24, 2021
A Hunger to Help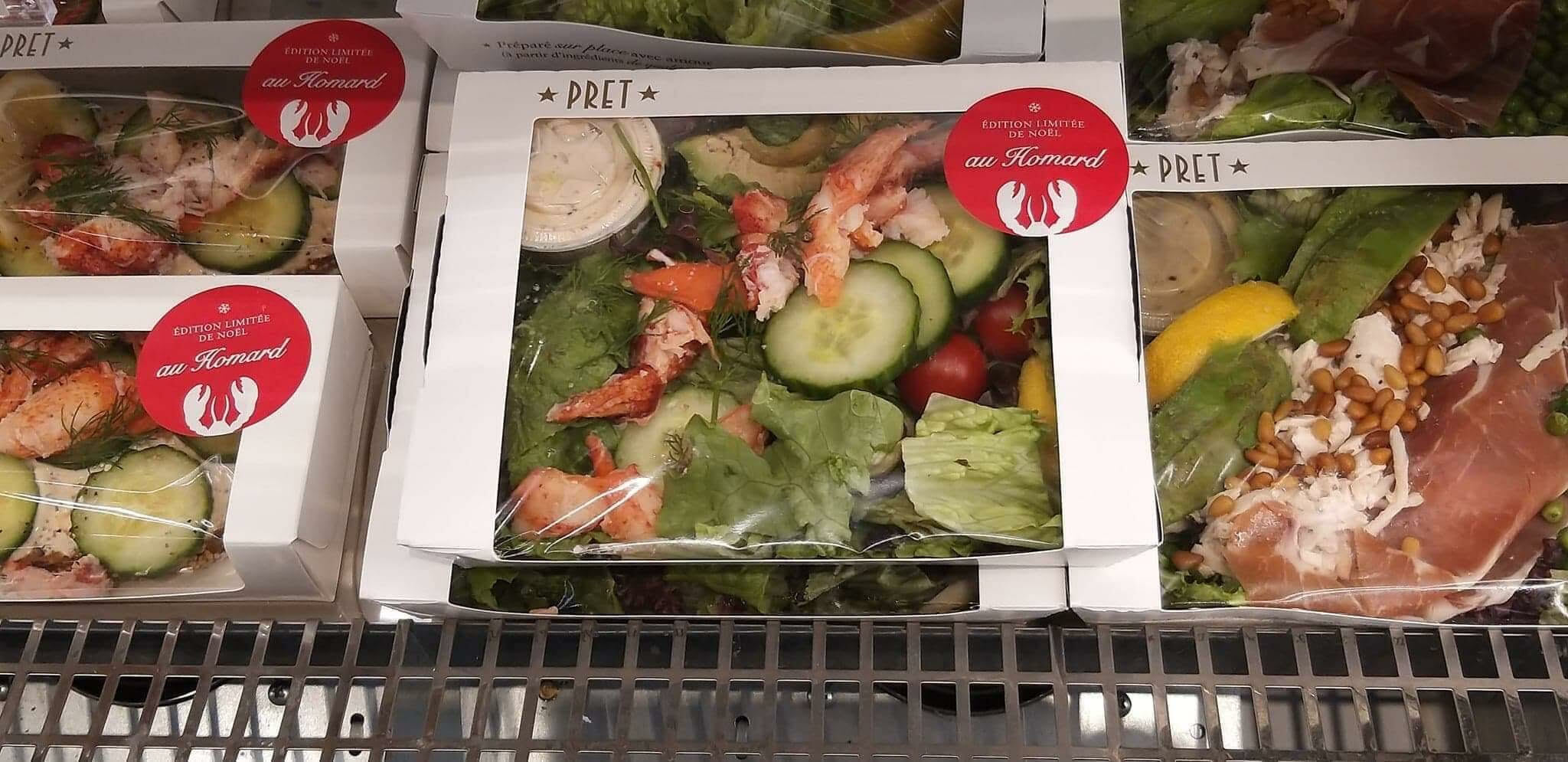 By December 2019 the need in Paris was so overwhelming and had been for a long time. I couldn't look away. In fact, deep down I felt a call to help. I prayed for guidance and followed my heart. A new Pret A Manger was being built in the area. I walked inside and approached the first woman I saw, explaining that I was collecting food for the refugees, and asked for the manager. I was told the manager was not currently there but was given her cell phone number. When I called the manager she was somewhat alarmed that I had her personal phone number, but her heart was softened as I explained to her my desire to distribute the leftovers from her store to people in need. We exchanged phone numbers, and three weeks later my husband and I picked up our first load of food. Beautiful pastries, sandwiches, tortes and salads…and so much! We drove directly to the north of Paris and handed it out to the refugees on the streets. We did this for three weeks. We would wake up at 5 a.m. to go to work, then at 7 p.m. we would pick up the food and distribute it to refugees on the streets of Paris. We would hand out the food for hours, not arriving at home until 1 a.m.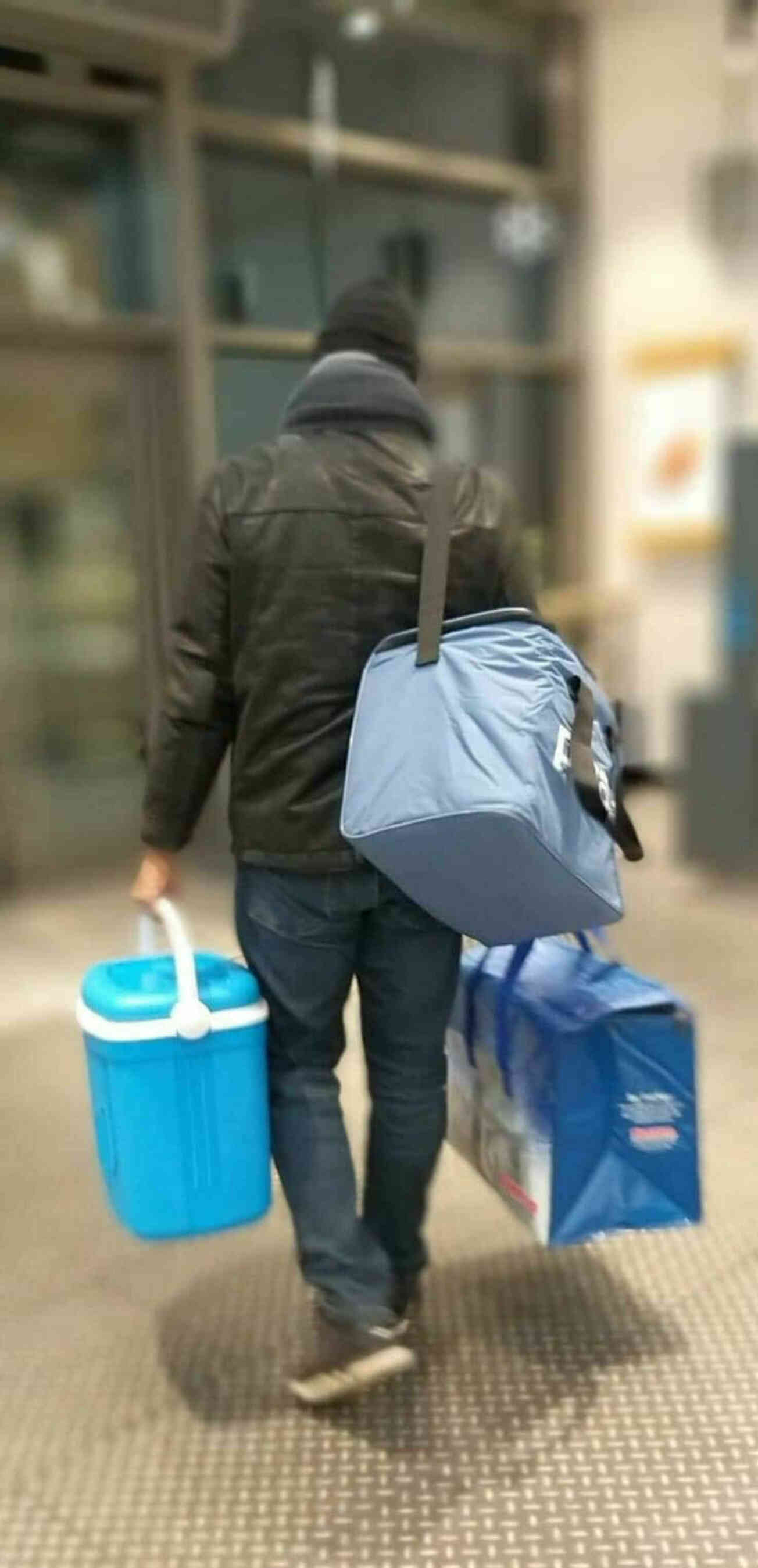 This was beautiful work but exhausting. I knew we could not do this for long. We needed a better way to get the food to the people in need. We needed to be more efficient. Again, I prayed to God and asked Him for help. I again followed my heart and went to the city hall in Versailles and told them I had food and asked for permission to deliver it directly to their camps. I was told this would not be possible. A bit dejected, I sat on the bench in front of city hall and wondered what to do next. An African gentleman sat down next to me on the bench. A very quiet man. I turned to him and asked, "Do you know where I can give beautiful food to refugees?" He looked at me in surprise and said, "Madame, I am a refugee and the people in my camp need food." This was a divine moment! I had found what I was looking for! Not in the city hall, but on the bench in front of the city hall!

The man tried to describe to me how to get to his camp, but I could not comprehend his instructions because I was so excited. I just began to walk in the direction he had pointed. After a few minutes, he came up behind me on his bicycle and offered to show me the way. We walked for 40 minutes. When we finally reached the camp, I told him that I would bring food every day. We agreed to meet at the gate the next evening, and this was the beginning of a beautiful connection to the people of this camp.
I was so happy and thankful that I immediately set out for the temple of my church to thank the Lord for His help. On the way, I had to cross the gardens of Versailles. I saw a man just before I entered the gardens. I approached him and asked him where he was from. He smiled and told me he was from Tibet and lived in a camp just a few steps away. They had only arrived in Paris the day before and were in desperate need. I told them I would come to their camp every day to give them food. I was so happy! Once again, the Lord had guided my feet. I continued on to the temple rejoicing and thanked Him for His help.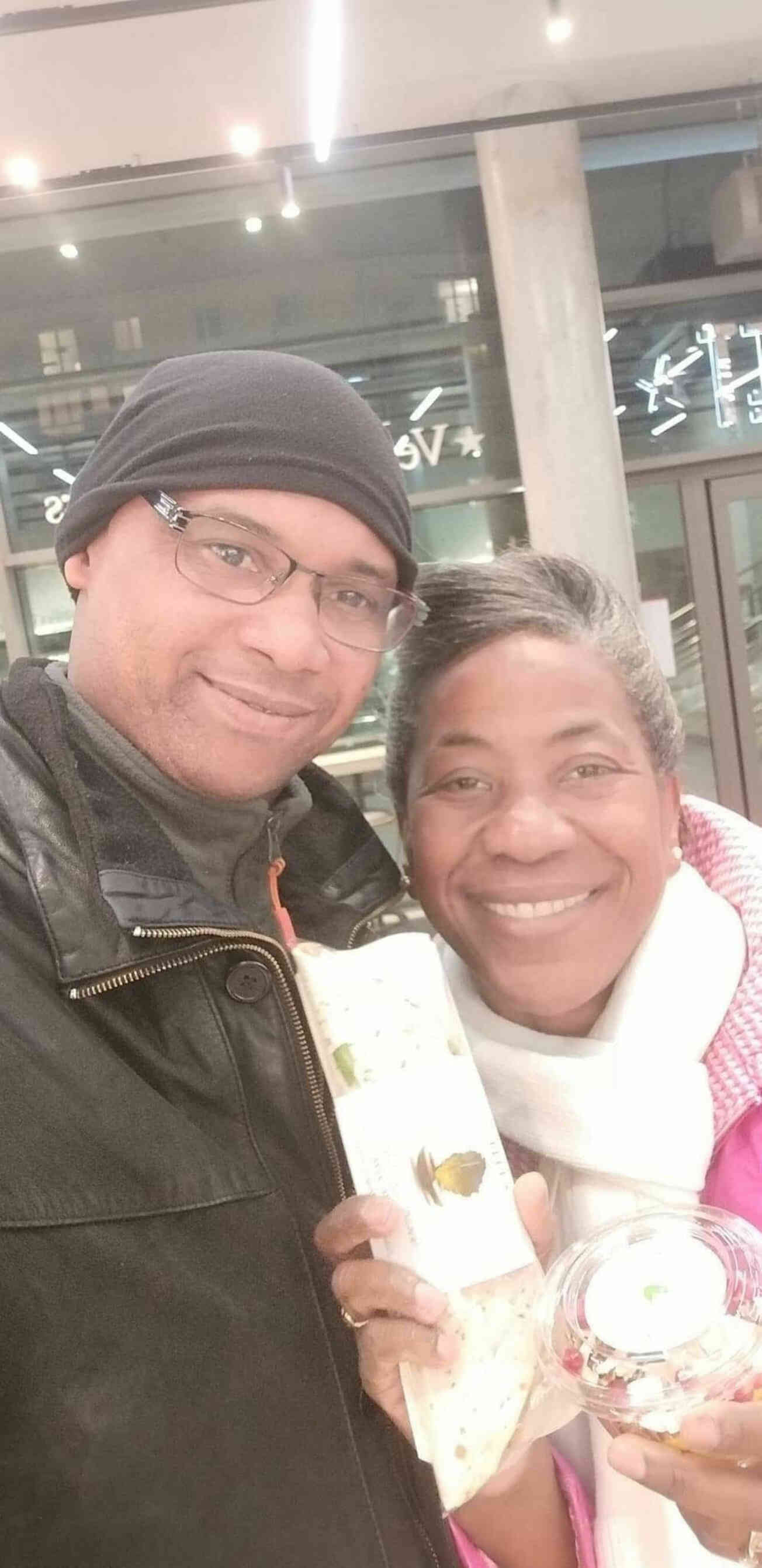 Not long afterward, a bakery down the street from Pret A Manger also agreed to donate their leftover wares. Maison Hervet makes beautiful bread! We have an agreement with both of these stores, and every evening we pick up their donations to distribute them to the camps.
In September 2020 a volunteer group, SDJ Solidarité Agir Ensemble (Serve with Joy), felt the need to create a branch of their organization in Versailles. They contacted us and asked if we could work together. We arranged a meeting with the leader of the new Versailles branch SDJ Solidarité Agir Ensemble and the managers of the two bakeries and agreed that they would take over the distribution of the food to the camps. This has been a great blessing for us and allowed other volunteers to feel the joy of serving.