Aline Irafasha · Democratic Republic of the Congo
The Process of a Healing Journey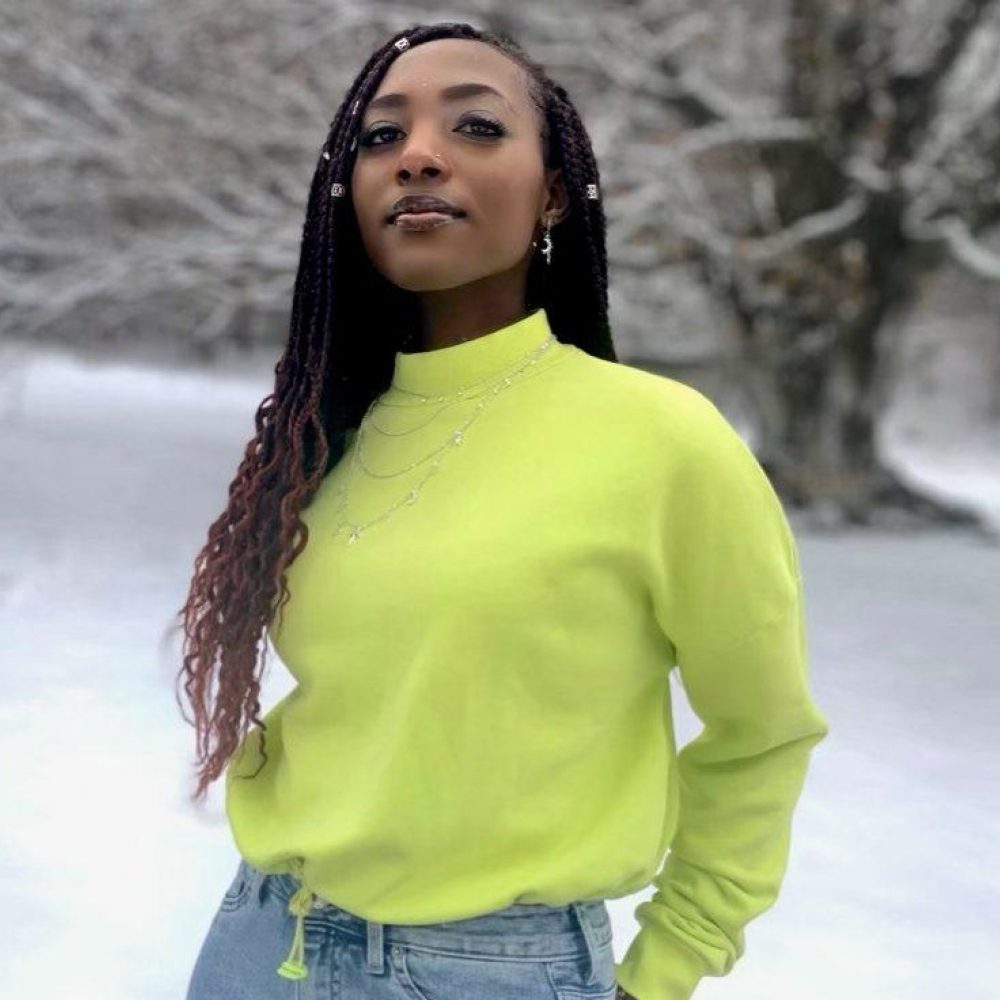 It's a traumatic experience to have to explain what being a refugee is like.
My name is Aline Irafasha. I am a junior at Wellesley College, majoring in Chemistry. I was born in Gihembe, a Congolese refugee camp located in the northern province of Rwanda. When I was 17, my family and I were resettled in Houston TX, where I finished my high school.
When we first met our case manager in the US, I barely understood anything she was saying. Sometimes she spoke Swahili with my parents, but I don't speak very much Swahili since I never lived in Congo. We only spoke Kinyarwanda at home when I was growing up. Luckily, I quickly improved my English and could translate for my parents.
I started high school as a sophomore, and I was totally lost. I didn't know anybody in this big public high school except for my older brother. We had to figure things out together.
They had this program for refugee students that met up twice a week, to learn English and talk about after high school plans, like if you want to go to college or if you want to get a job. I liked going to these programs, so I could find people with similar experiences that I was having. I had some good mentors and I joined a lot of programs. When you are in a new place, it's important to find your community and not isolate yourself at all, because that does not help in your healing journey.

But when you don't speak the language, how can you find your voice? My sisters had degrees in Rwanda. They are so smart and I look up to them so much. Here their degrees don't count. The language barrier erases everything.

The hardships continued when I went to college. But I felt driven to keep going and keep going and keep going. As refugees, we don't have the chance to process the trauma we are going through. But when Covid came, I hit rock bottom. I was isolated and alone on campus, and knew I needed some help. So I was introduced to therapy, finding somebody to help me talk all of these things through. I found a therapist and had a chance to sit down and talk about some things I've never had a chance to talk about since I was a little kid. And that was really helpful.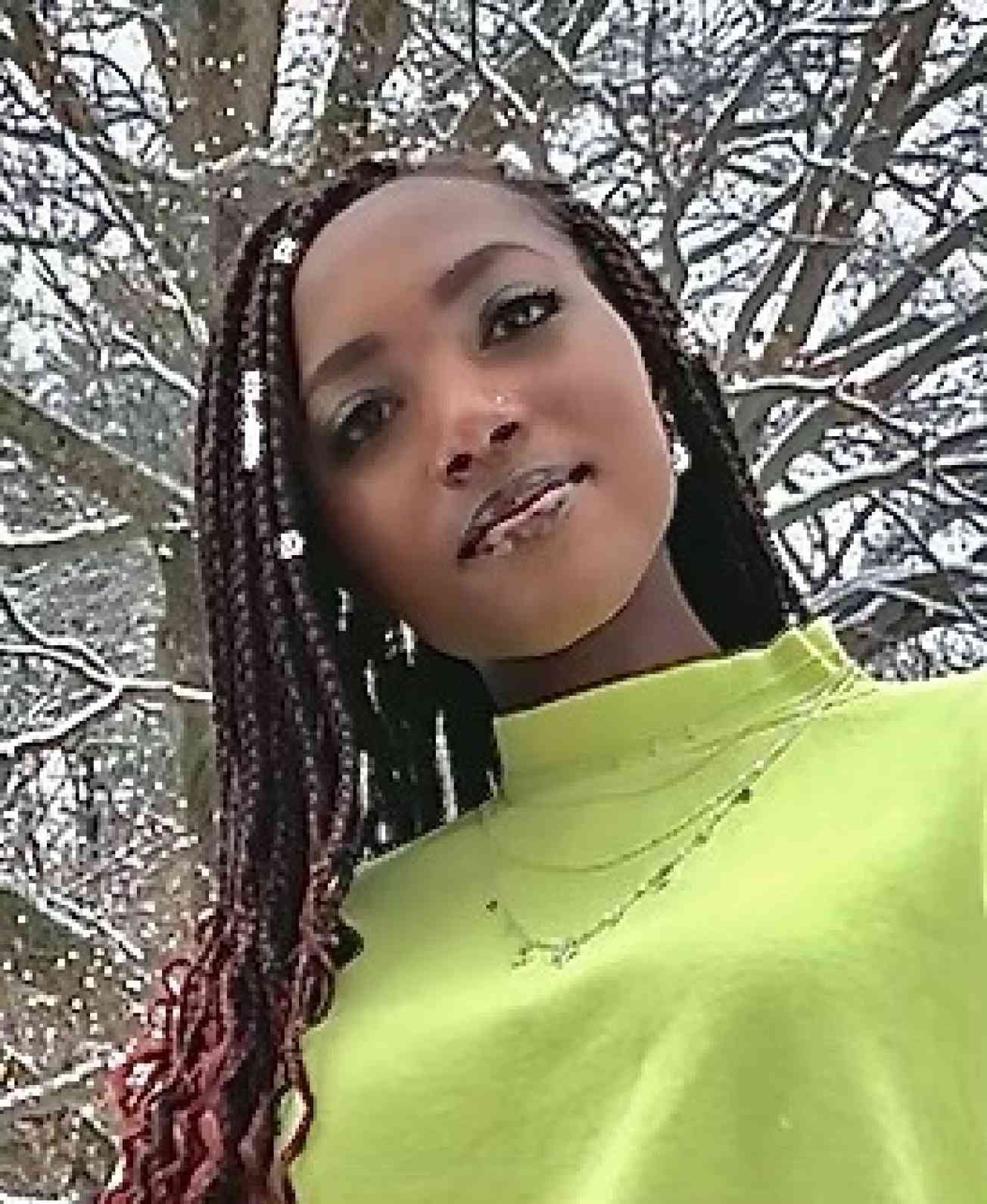 But it was hard to find a therapist who understood exactly what I was talking about. I had to show pictures to therapists, like this is where I came from, and this is what you have to understand about my background to help me. So that was hard, to have to explain myself. It's another traumatic experience to have to explain what being a refugee is like.
I've seen a lot of therapists at this point. Hopefully I'm going to find a counselor who actually knows exactly what I'm talking about. Hopefully I can find therapists who are specifically trained to work with refugee students and refugee families. I wish my sisters would have something like that. I wish that my sisters could go to therapy with me. I wish my parents could have something like that. Therapy is not our cultural norm, and it's really hard. I just wish that I could talk to someone that wouldn't need me to unpack everything the very first day, or the very first week of meetings. You can really tell that someone has never heard about anything you're saying, because of how they react, like, oh my god, wow, really? You can see it in their body language. Sometimes that made me feel worse, like, oh, yeah, this is really traumatic. I would also tell any therapist working with refugees to do more research outside of talking to the person that you are counseling instead of them having to be the one teaching you. Educating the therapist is not the client's job.
I understand that there are not going to be that many people who understand me. But as long as I understand myself, and I am completely self-compassionate, and I give myself some grace, then I just have to trust it's going to be a process to find what I need. Also, telling my story is an opportunity to help others, and to continue that healing journey.

Before the pandemic, refugee mental health was a severely overlooked and under-prioritized issue. Now it is a full-blown crisis. Providing healthcare for this population is a complex task and must include physical and mental health resources. There is also evidence that refugee and migrant children who have to translate for their parents are at higher risk for anxiety, depression, and stress.
Informed Consent
Our team members obtain informed consent from each individual before an interview takes place. Individuals dictate where their stories may be shared and what personal information they wish to keep private. In situations where the individual is at risk and/or wishes to remain anonymous, alias names are used and other identifying information is removed from interviews immediately after they are received by TSOS. We have also committed not to use refugee images or stories for fundraising purposes without explicit permission. Our top priority is to protect and honor the wishes of our interview subjects.