Alex · Nigeria
The Journey: My Drawings Show Sorrows Along the Way
The people that transport you, they don't show love.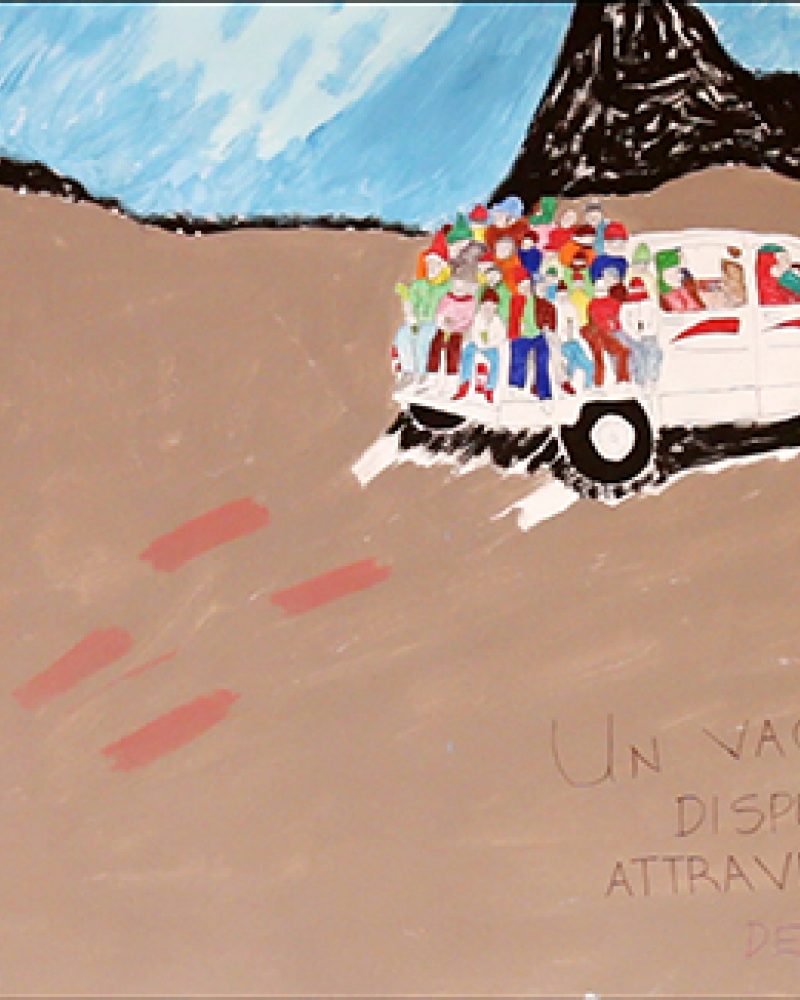 I'm from Nigeria. Coming to Italy was very difficult—very, very difficult, a real struggle. I traveled in the back of a small truck. There were many people stuck on it, maybe twenty-seven people. It was very hard to stretch your legs and be comfortable. Traveling in North Africa wasn't easy at all; it wasn't easy. The people that transport you, they don't show love.
My drawings show a time in my life when I needed love because of the sorrows along the way.
Informed Consent
Our team members obtain informed consent from each individual before an interview takes place. Individuals dictate where their stories may be shared and what personal information they wish to keep private. In situations where the individual is at risk and/or wishes to remain anonymous, alias names are used and other identifying information is removed from interviews immediately after they are received by TSOS. We have also committed not to use refugee images or stories for fundraising purposes without explicit permission. Our top priority is to protect and honor the wishes of our interview subjects.