Marina · Ukraine
As We Crossed the Border There Were Warm Tents and Food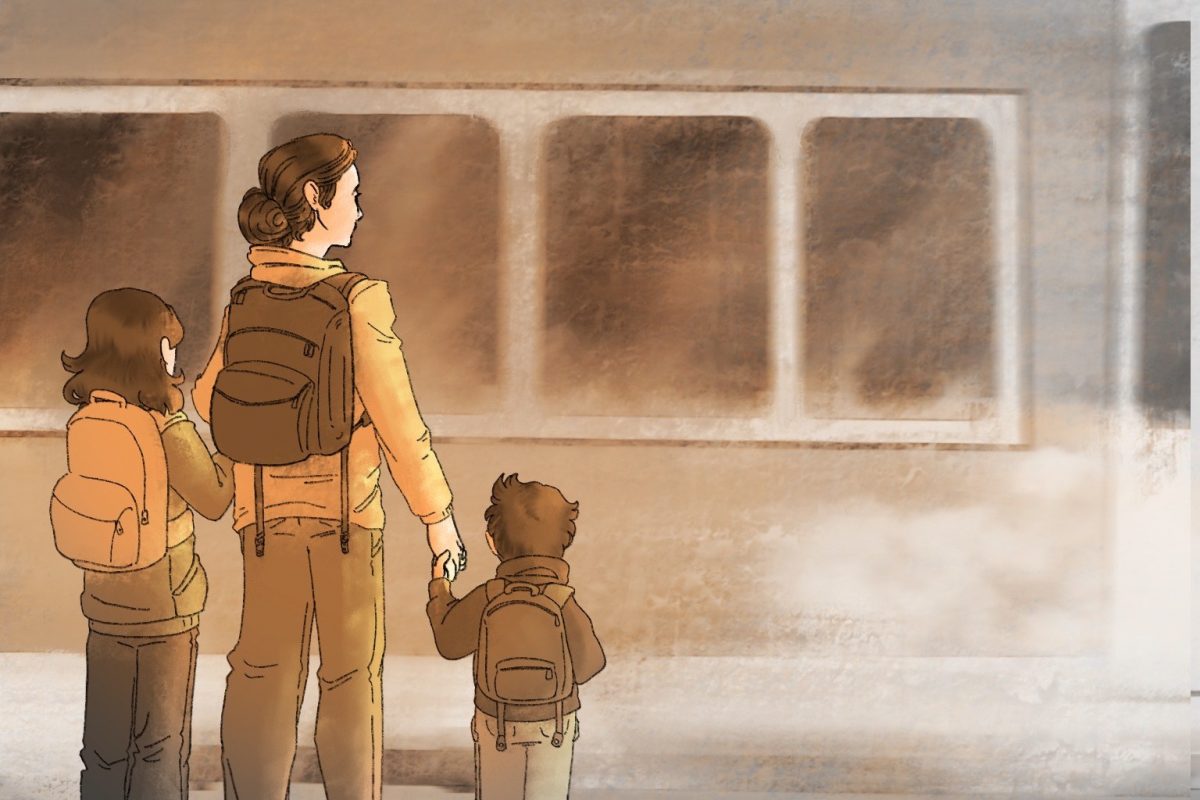 There comes a day when all your wealth is what you have in your backpack and the most dear to your heart are those whose hands you hold in yours while trying to take a train.
My journey to safety began when questions about what was most important came to my mind. When Christophe, a friend from France who knew closely the events and consequences of many wars, wrote that every day is important, an understanding came to my heart: my children's lives are now literally in my hands. I did not know what the next steps would bring, but with the support of prayer and peace of the Lord, I tried to plan. First, I found out the schedule and availability of trains and other transport towards the border. I also needed to find more people who wanted to go. A reliable shoulder and a native soul are always better.
I packed the minimum necessary things. A friend and her two children accompanied me. We just went with backpacks and children to the station with the decision to go. The train, in our case, was canceled, then changed. Several trains passed that did not even open the door. One train came that did not even announce its arrival. We just asked from the platform where it was going and asked the guides to let us board. The answer was "No seats", so it turned out all of us, including the children, rode in the hallway standing up, and slept on the floor in sleeping bags.
As soon as we boarded the train, I immediately wrote to Christophe and let him know how many of us there were, how many more we would meet in Lviv, and where we planned to cross the border. In Lviv we met another family with a child, and we continued our journey together. It was important while still in Ukraine to clearly decide and communicate where we would cross the border. That is where we would wait. Our Ukrainian phones wouldn't help much after crossing the border. When crossing the border we had to stand in line regardless of the weather, and we had frosty weather.
But as a small reward, as soon as we crossed the border, there were warm tents and food in Poland. I asked the local Poles (what amazing good people!) to call Christophe and tell him where we were. We were met by cars and taken to the houses of wonderful people in France. Members of our church provided everything necessary: food, clothing, shelter and, most importantly, love and peace! During our first week in France we have applied for and received documents that legally give us the right to protection from the state, medical and financial support, the opportunity to work, etc….
Yesterday, the children went to a French school for the first time. They are wonderful teachers who do everything possible to help the children adapt. There is no limit to my gratitude for the peace of mind I feel when I put my children to bed, take them to school, watch the planes fly peacefully in the sky, and meet spring with warmth and joy in my heart! Neither your achievements nor your skills will cover you from the rockets of the sky. The Russian cannon is indifferent to your views, your dreams, your personality.
There comes day when all your wealth is what you have in your backpack and the most dear to your heart are those whose hands you hold in yours while trying to take a train. But there are those who stay, helping others. And they are my heroes.
Informed Consent
Our team members obtain informed consent from each individual before an interview takes place. Individuals dictate where their stories may be shared and what personal information they wish to keep private. In situations where the individual is at risk and/or wishes to remain anonymous, alias names are used and other identifying information is removed from interviews immediately after they are received by TSOS. We have also committed not to use refugee images or stories for fundraising purposes without explicit permission. Our top priority is to protect and honor the wishes of our interview subjects.