Syria
Leaving Aleppo
Amina is one of countless indomitable refugee mothers in the world
Although their life in Syria was reduced to rubble like the bombed-out apartment building Amina, her husband, and their four sons were forced to flee, this refugee mother's determination stayed steely. Without that drive, she could never have survived the last several years.
Leaving home in Aleppo, Syria's biggest city, was this family's only choice. But when family travel funds ran out in Turkey, Amina and her husband had to make the split-second decision to send her and their youngest child, then barely eight, ahead to central Europe and leave the others behind. Amina's English was stronger, which would help navigate the West; her husband's body was stronger, which would make him fit for the hard labor necessary to earn money in Turkey to eventually join his wife. She took the youngest across the Aegean and up the Baltics, heading for Germany. Her husband stayed behind with three young teenagers.
It would only be a matter of weeks, they thought. It ended up being years.
Amina would have lost her dignity, if not her sanity, when she and her youngest child were shuffled for months on end from camp to camp.
She would have seethed every time she had no control over her life or the life of her child.
She would have soured every time she misunderstood Germans or was misunderstood by Germans.
She would have collapsed in grief when the judge rejected her plea for family reunification.
She would have at any point along the journey given up in a heap of dust and tears.

She might have done all those things were it not for her fierce drive and ferocious love for her family. Although her dignity was at times dented, and though her mind felt bent in half, her spine never buckled.

Amina is one of countless indomitable refugee mothers in the world. And she is a lucky one. Her family, as she will tell you through her story here, was eventually granted reunification in Germany. She has moved out of camps and communal housing into two rooms she can call her own. After hard work and help from local friends, she communicates well in German, her youngest speaks it fluently, and her three eldest sons are learning their new language quickly.

Today, Amina and her family are living in makeshift quarters in a small town. It is a far cry from the high rise apartment building they knew in Aleppo, but it is intact, there are no bombs or air raids, and if their luck continues, they will never ever be forced to flee again.
Photos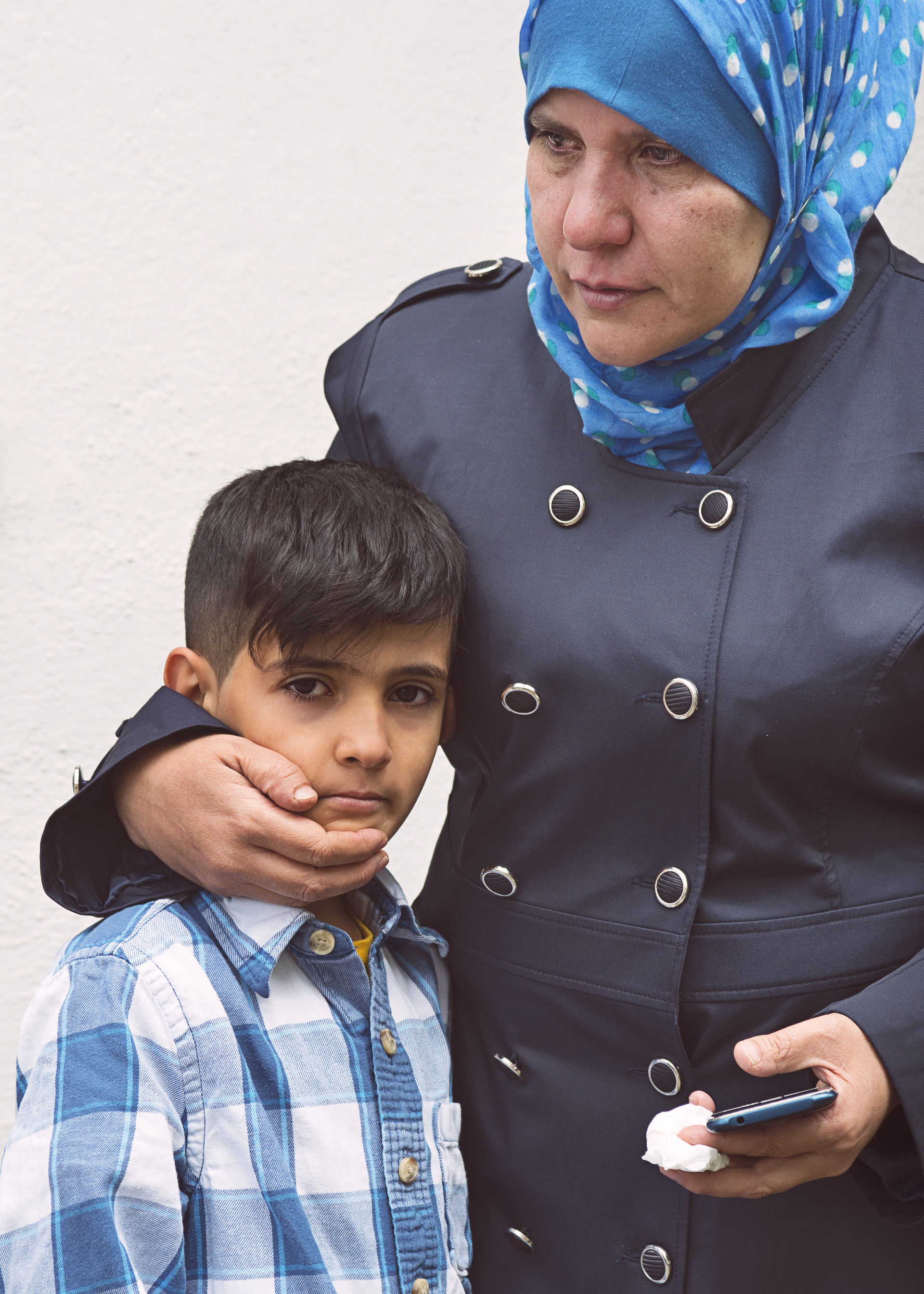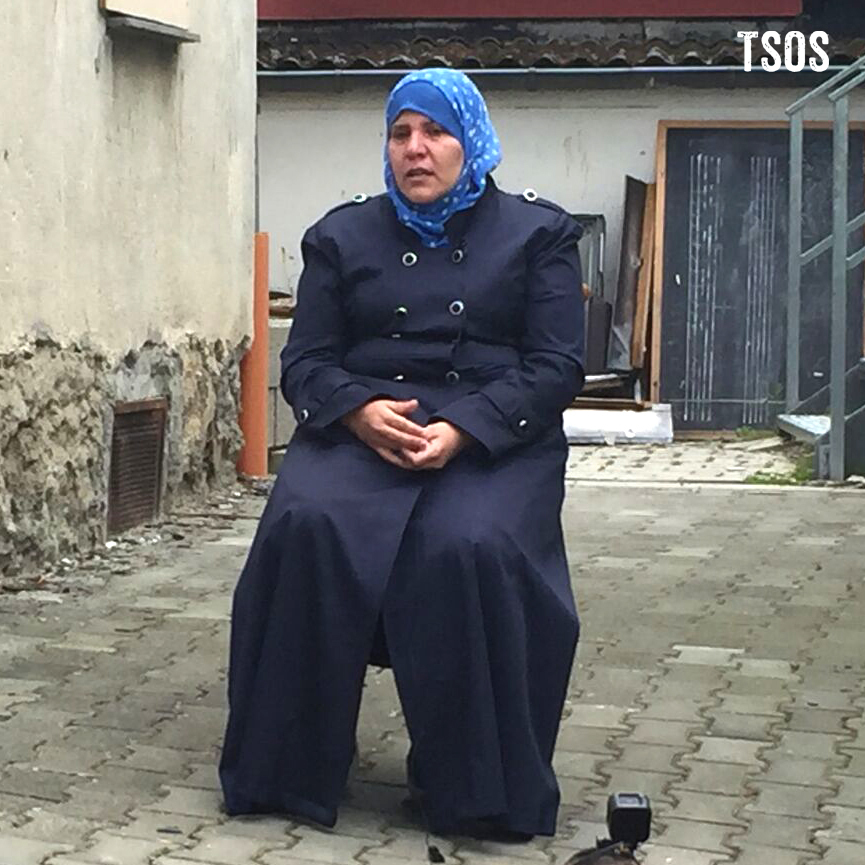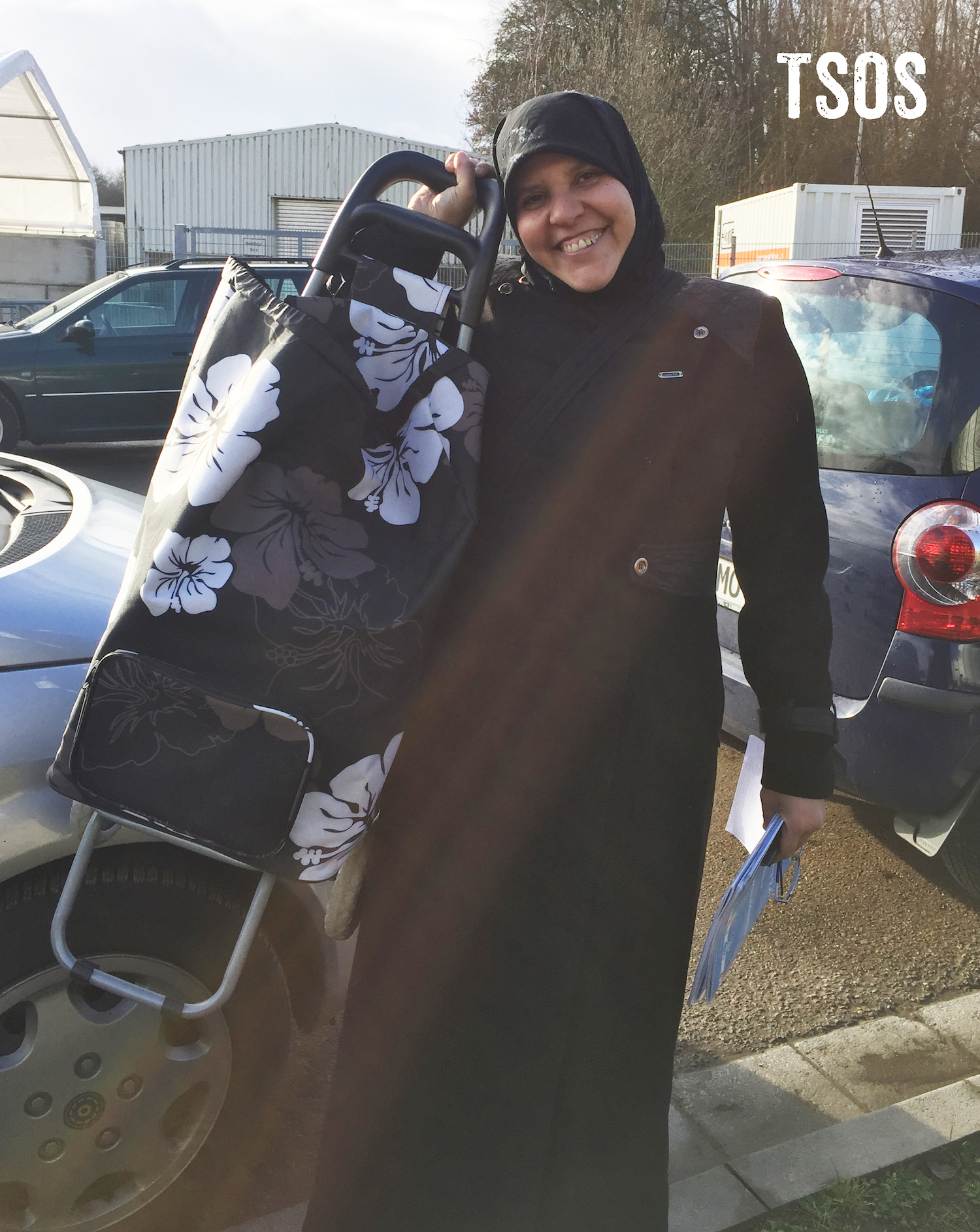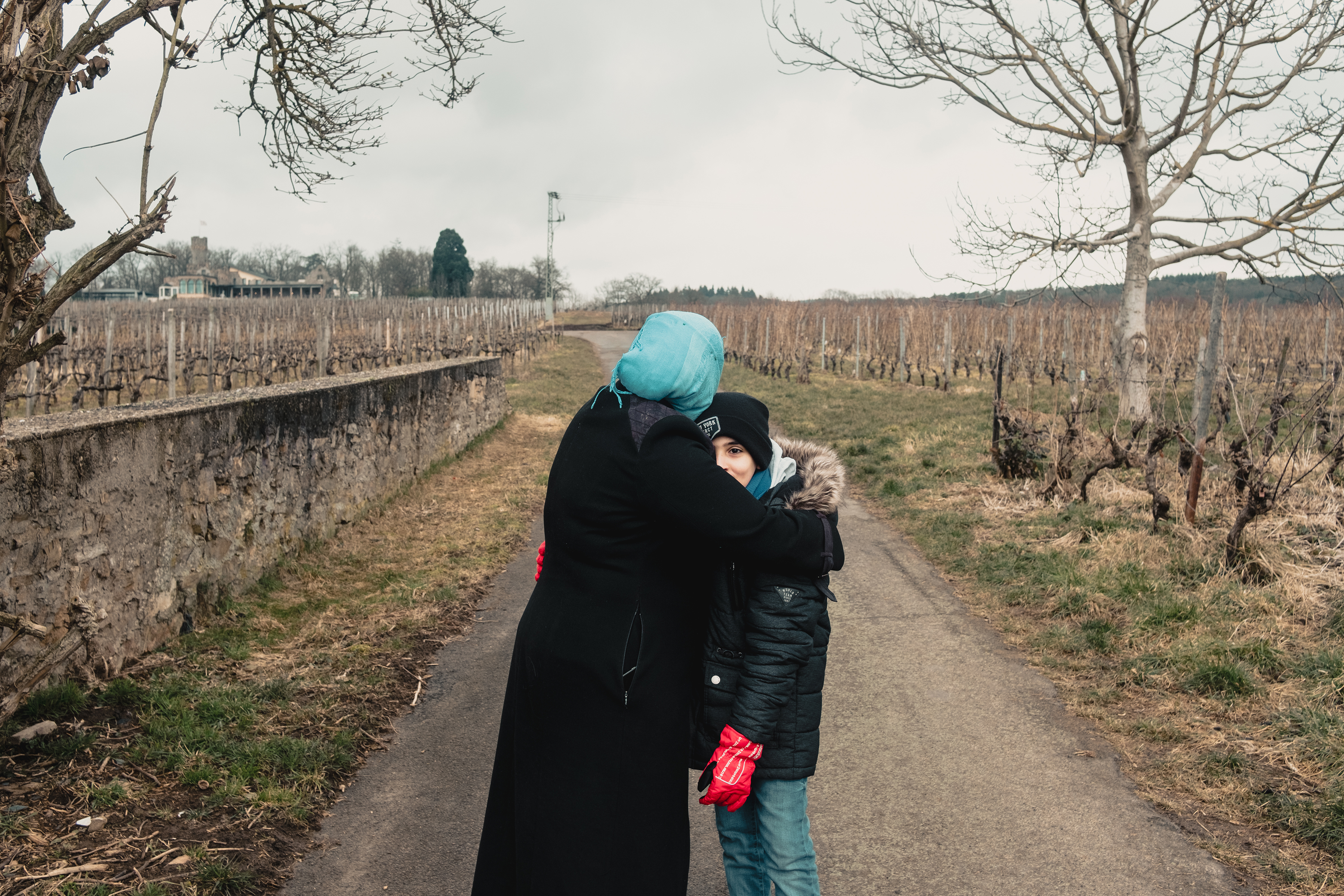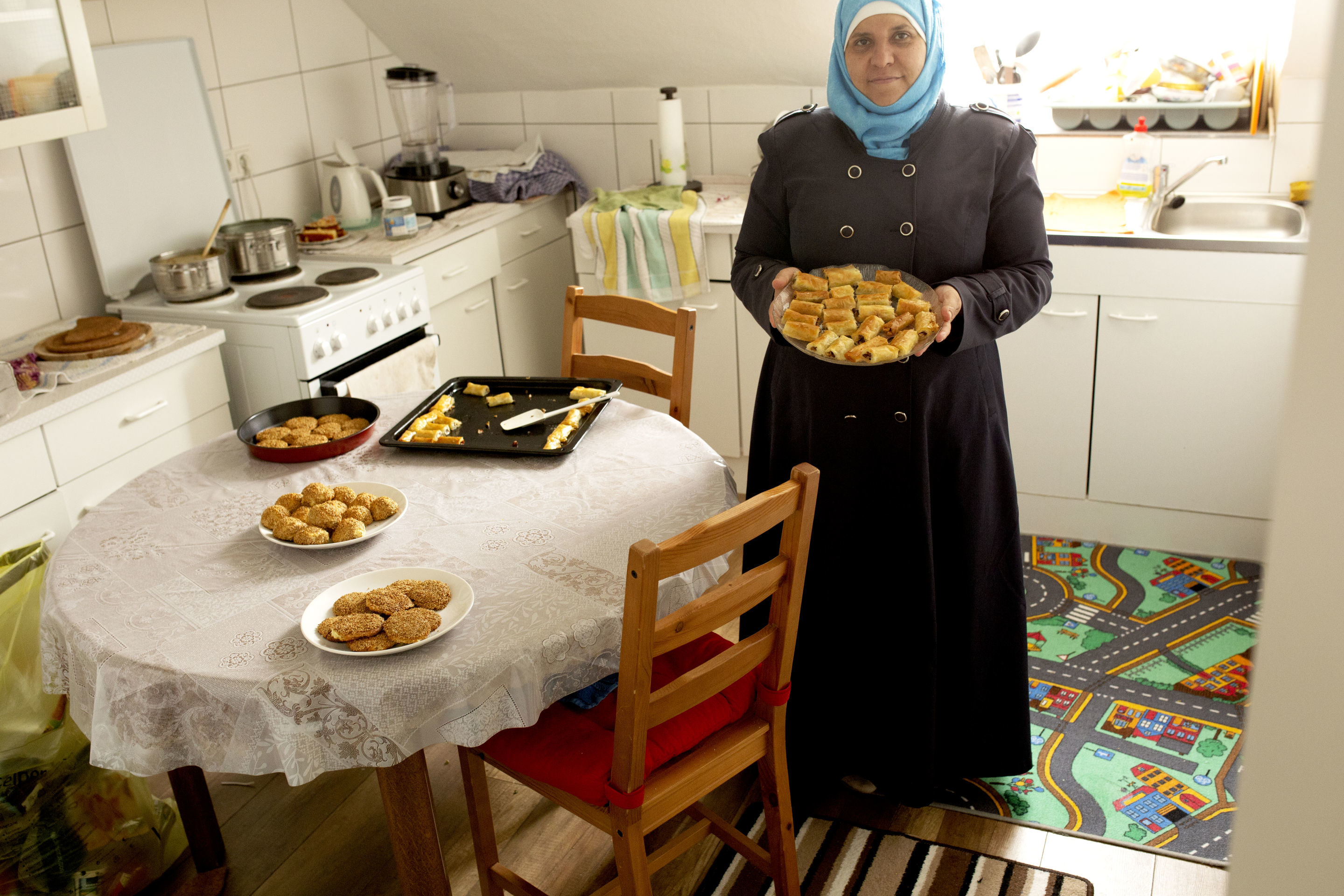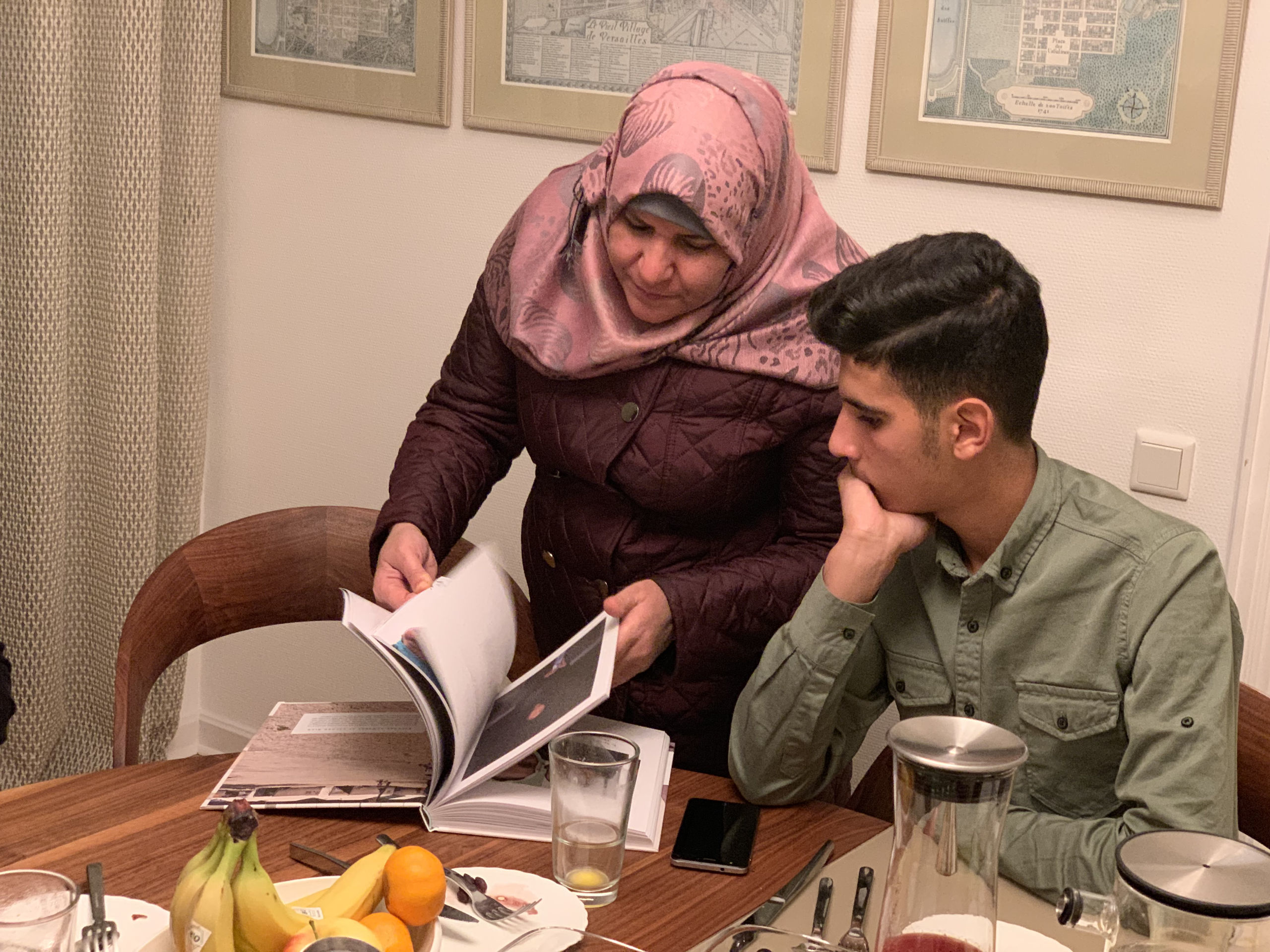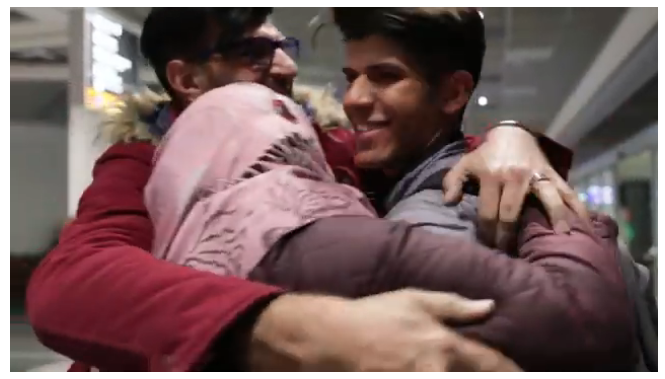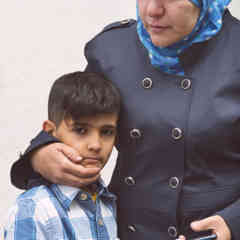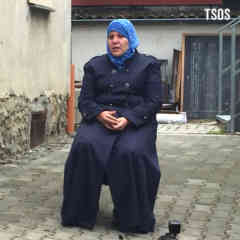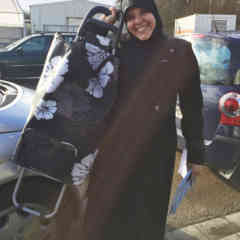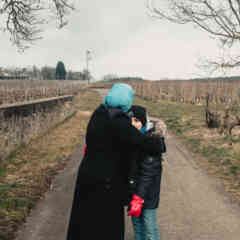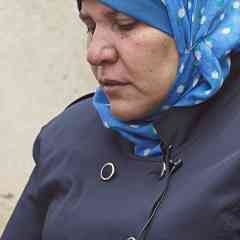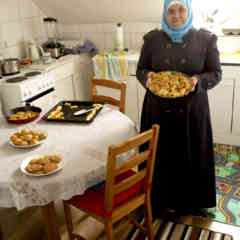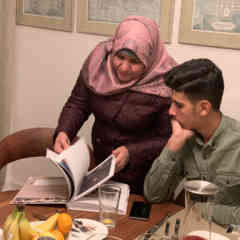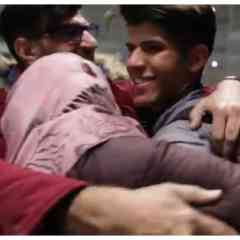 Behind the Scenes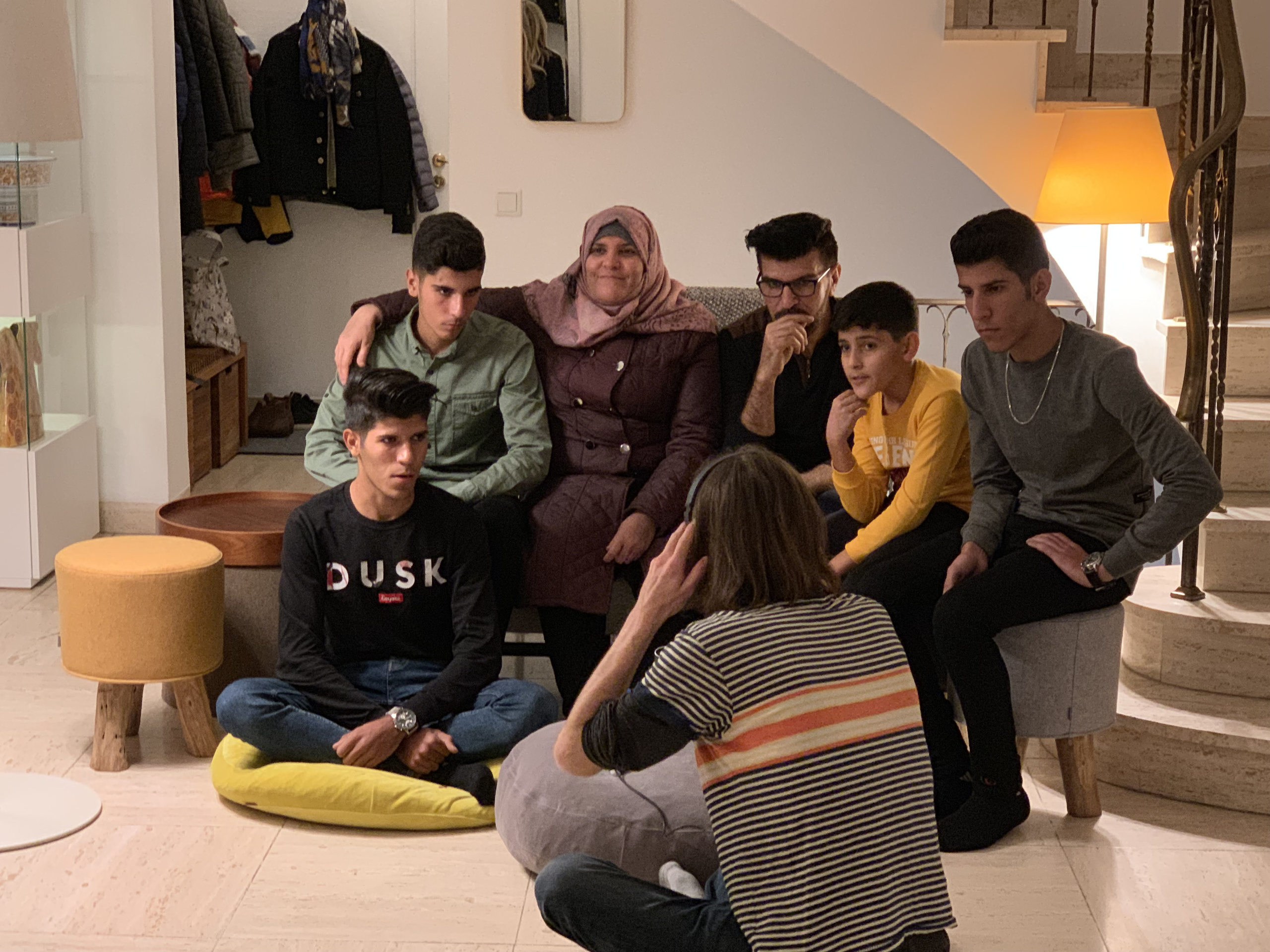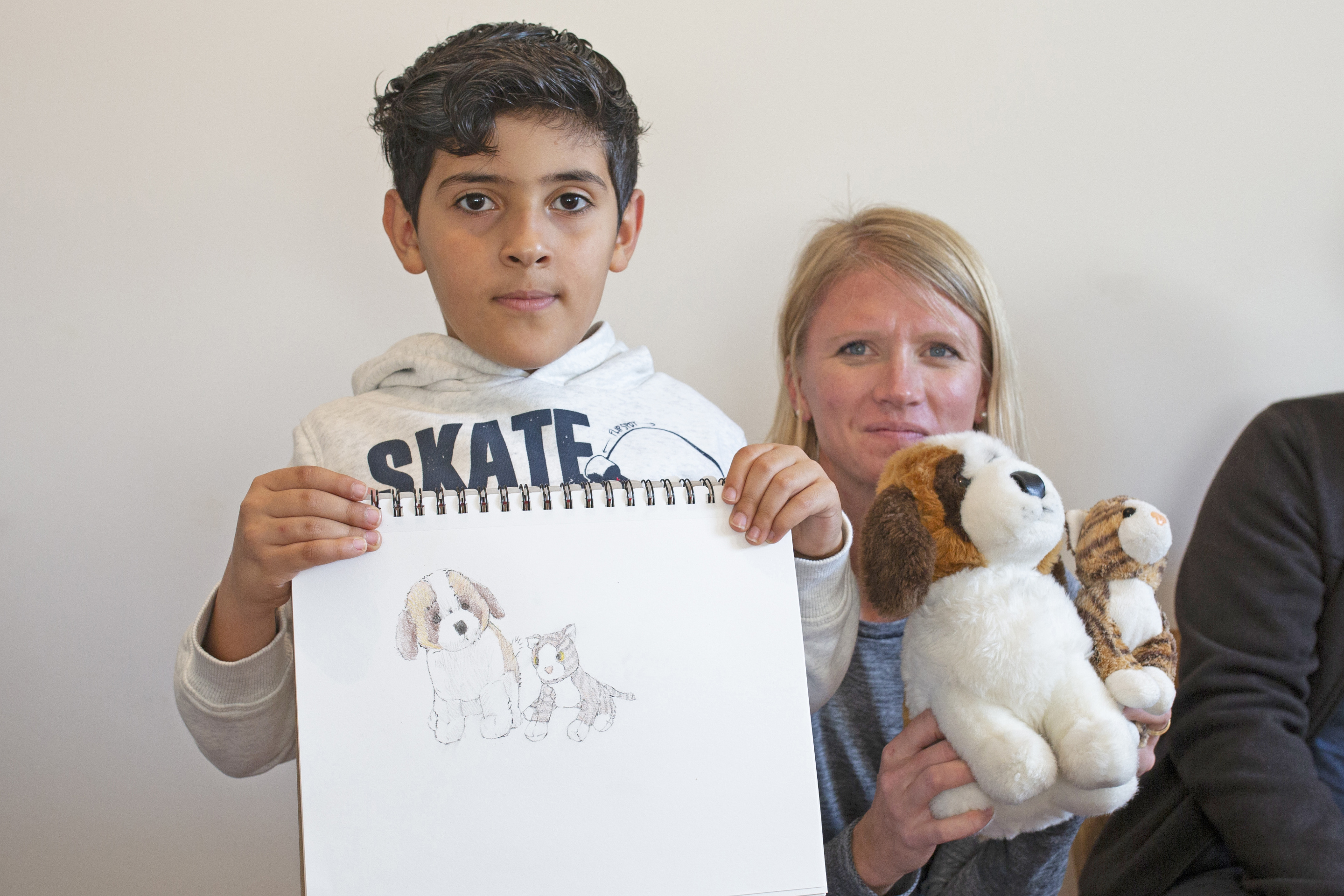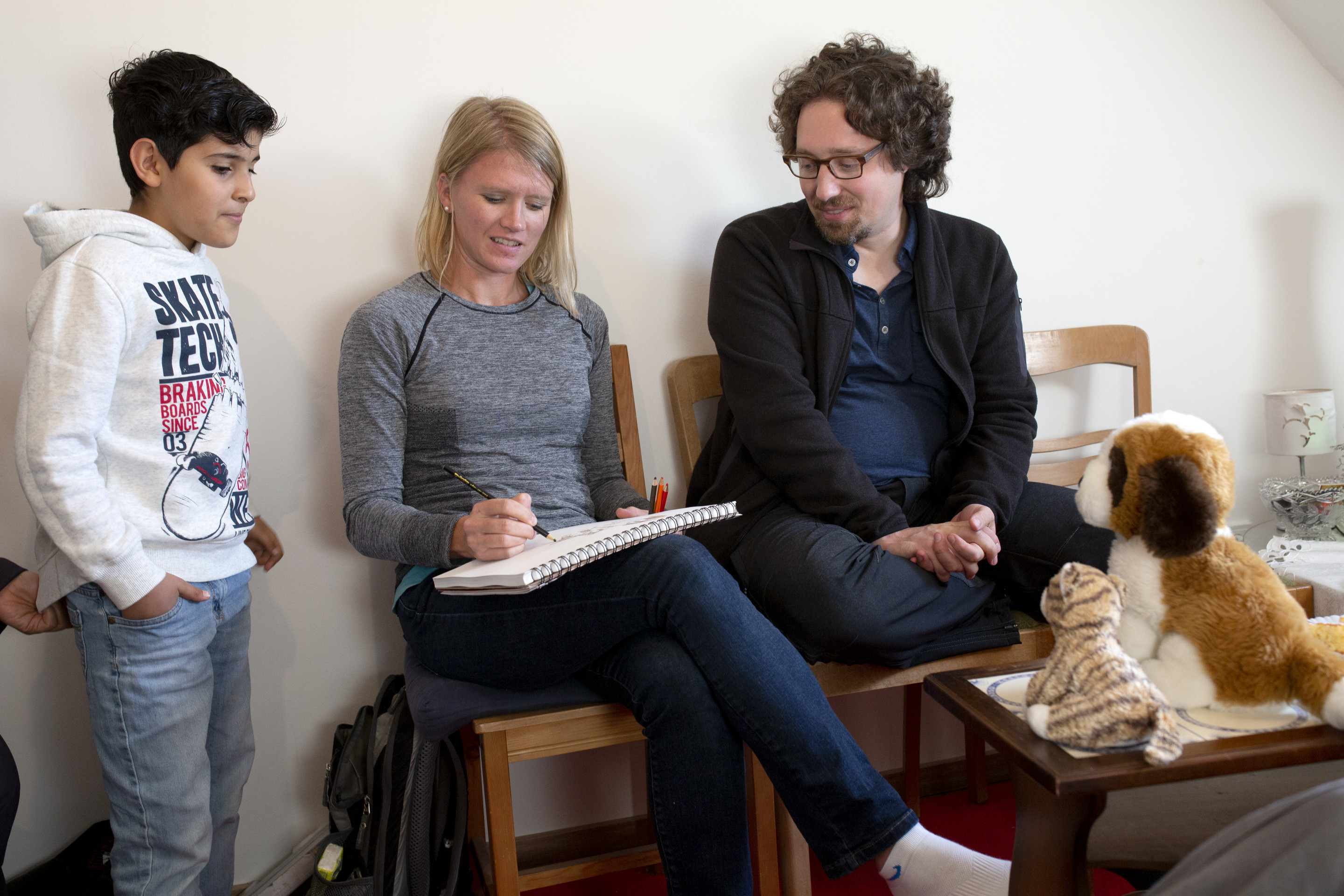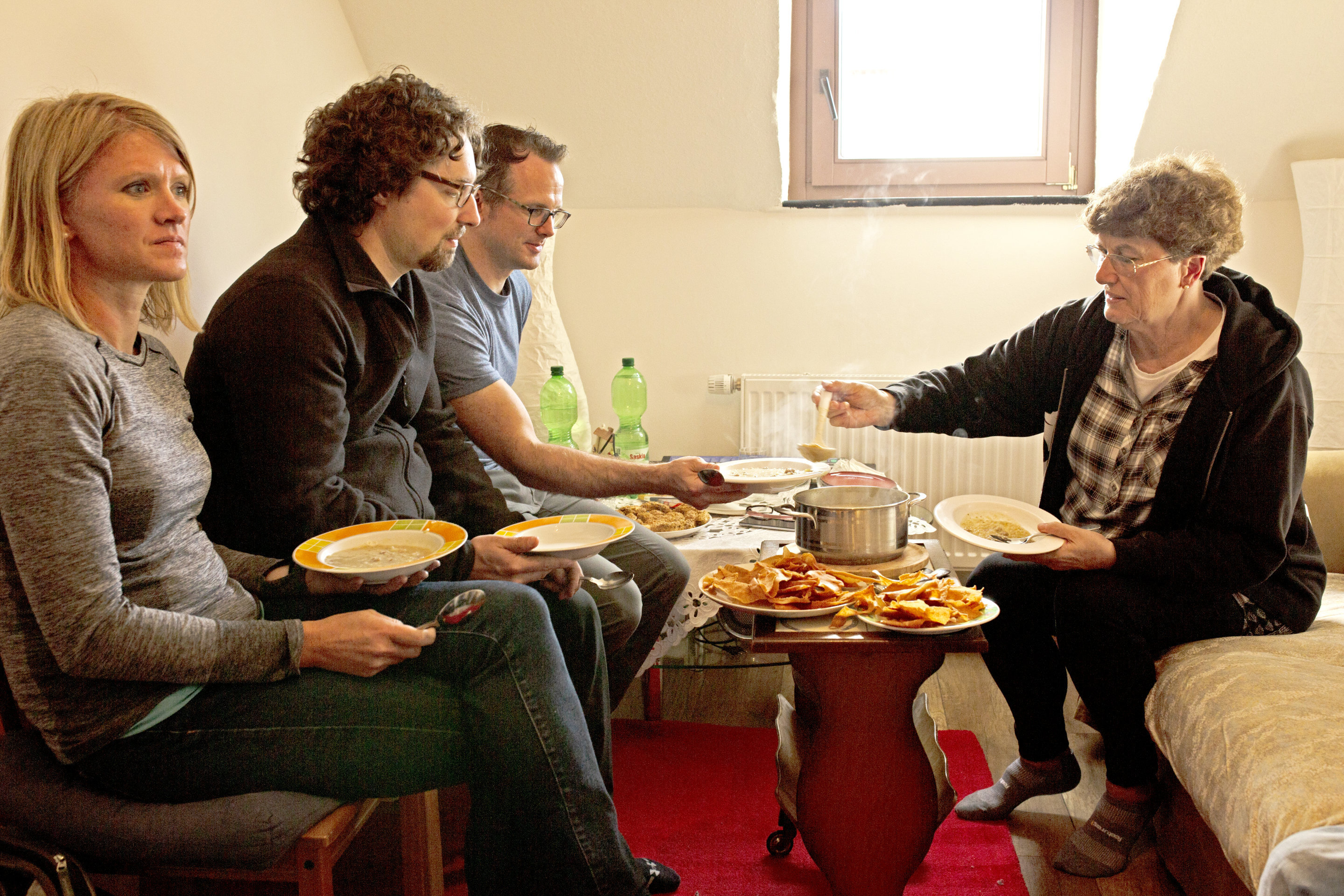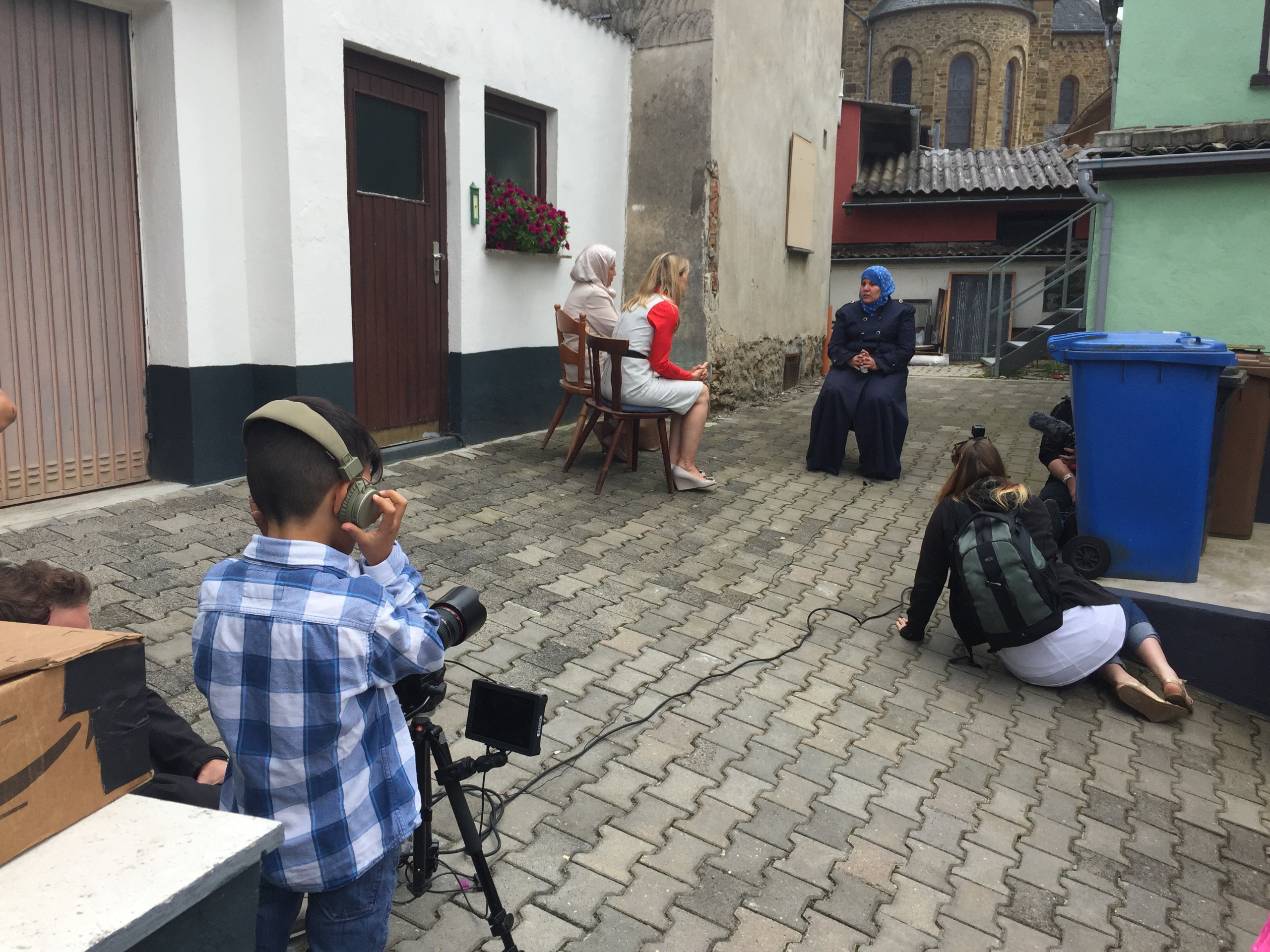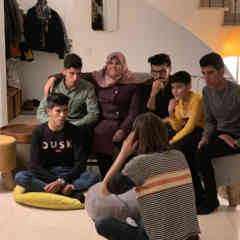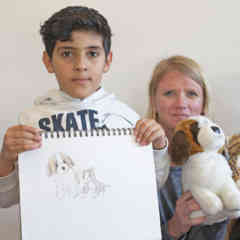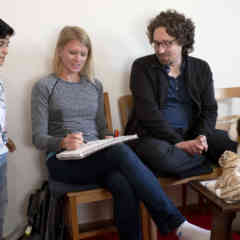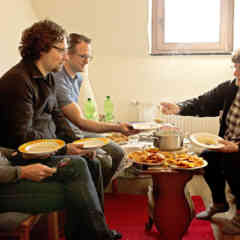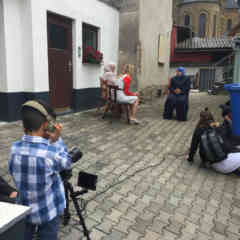 Read more about Amina
From a Three Year Separation to a Joyful Family Reunion
Read Story
My Children's Childhood Has Gone with the War
Read Story
I Have Missed Three Years of their Lives
Read Story
Informed Consent
Our team members obtain informed consent from each individual before an interview takes place. Individuals dictate where their stories may be shared and what personal information they wish to keep private. In situations where the individual is at risk and/or wishes to remain anonymous, alias names are used and other identifying information is removed from interviews immediately after they are received by TSOS. We have also committed not to use refugee images or stories for fundraising purposes without explicit permission. Our top priority is to protect and honor the wishes of our interview subjects.