May 24, 2023
Bilingual Representation in Somali Immigrant Communities Strengthens Bonds and Increases Understanding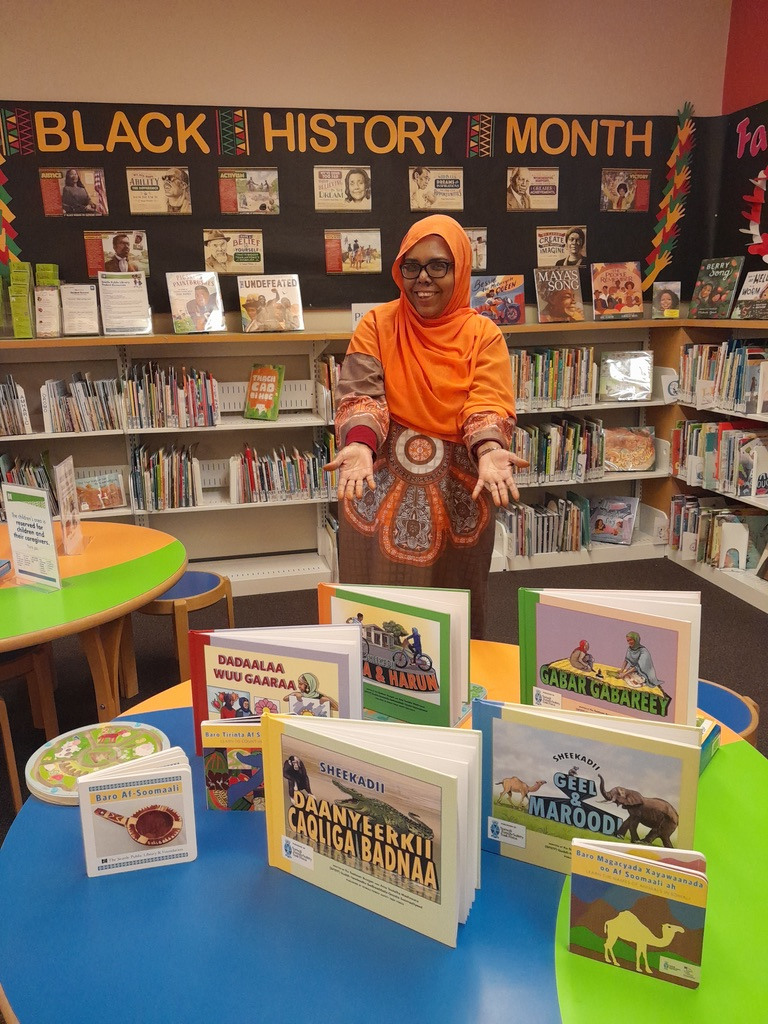 What would you do if there were no books readily available in your language?
Although Somali is the second most spoken language among students in the Seattle Public School system, books in the Somali language have been hard to come by. That is, until Farhiya Mohamed, founder and director of the Seattle-based Somali Family Safety Task Force, had a brilliant idea—to make her own books in the Somali language.
Since 2017, the Somali Family Safety Task Force has published eight Somali-language children's books, including five new stories released this year. These newest stories contain a mixture of Somali folktales and Somali values exemplified in current immigrant communities.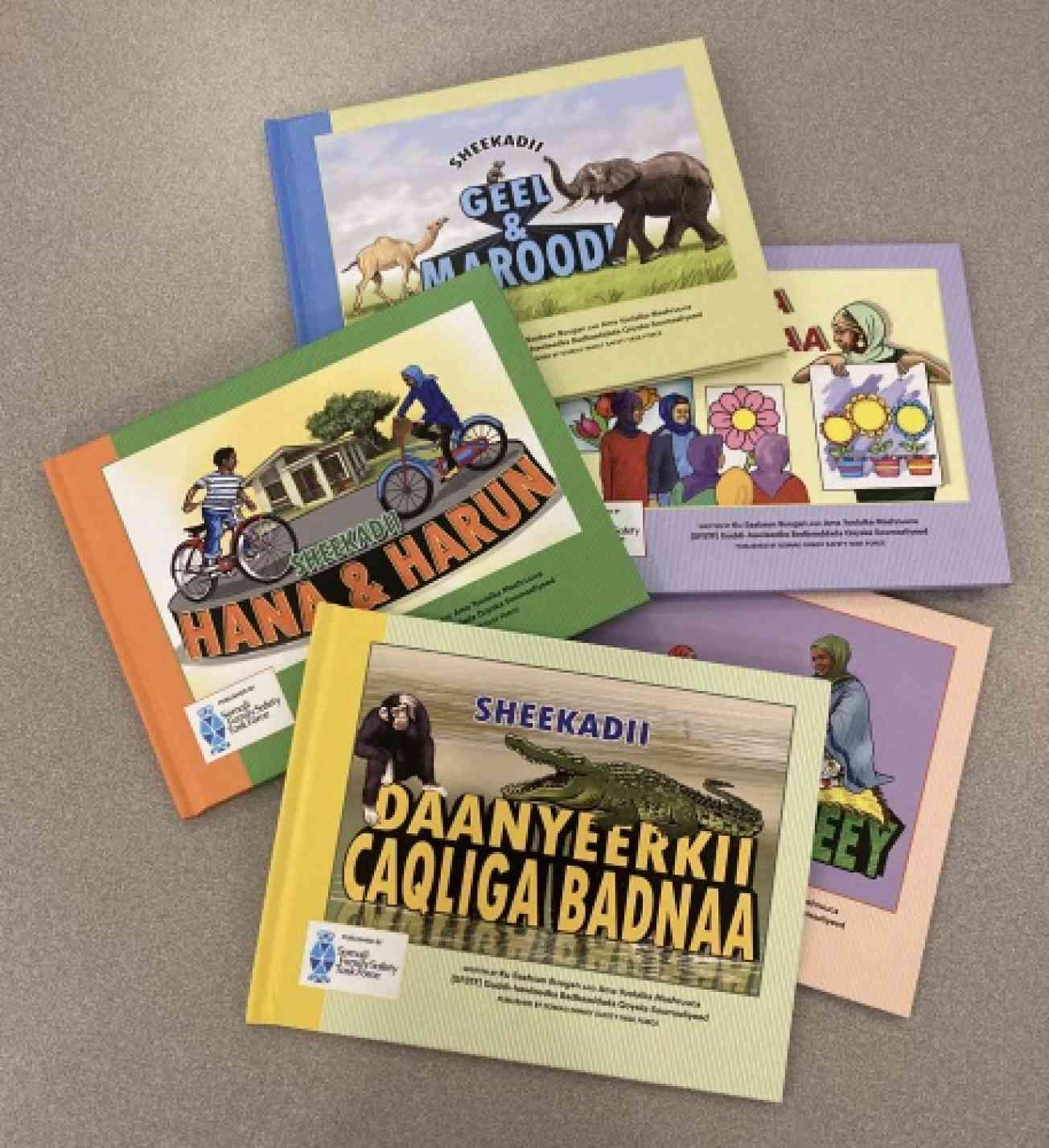 The Seattle Somali community showed its strength by joining a committee, set up by The Task Force, to help brainstorm ideas for the newly-published stories. Community elders stepped forward and shared some traditional stories from their homeland that many younger immigrants might not know. For example, the book Daanyeerkii Caqliga Badnaa tells a Somali fable of a clever monkey and a sly crocodile. Through these stories and the lessons they contain, the Somali Family Safety Task Force aims to strengthen intergenerational bonds within the community and ensure that Somali children will not lose their cultural identity.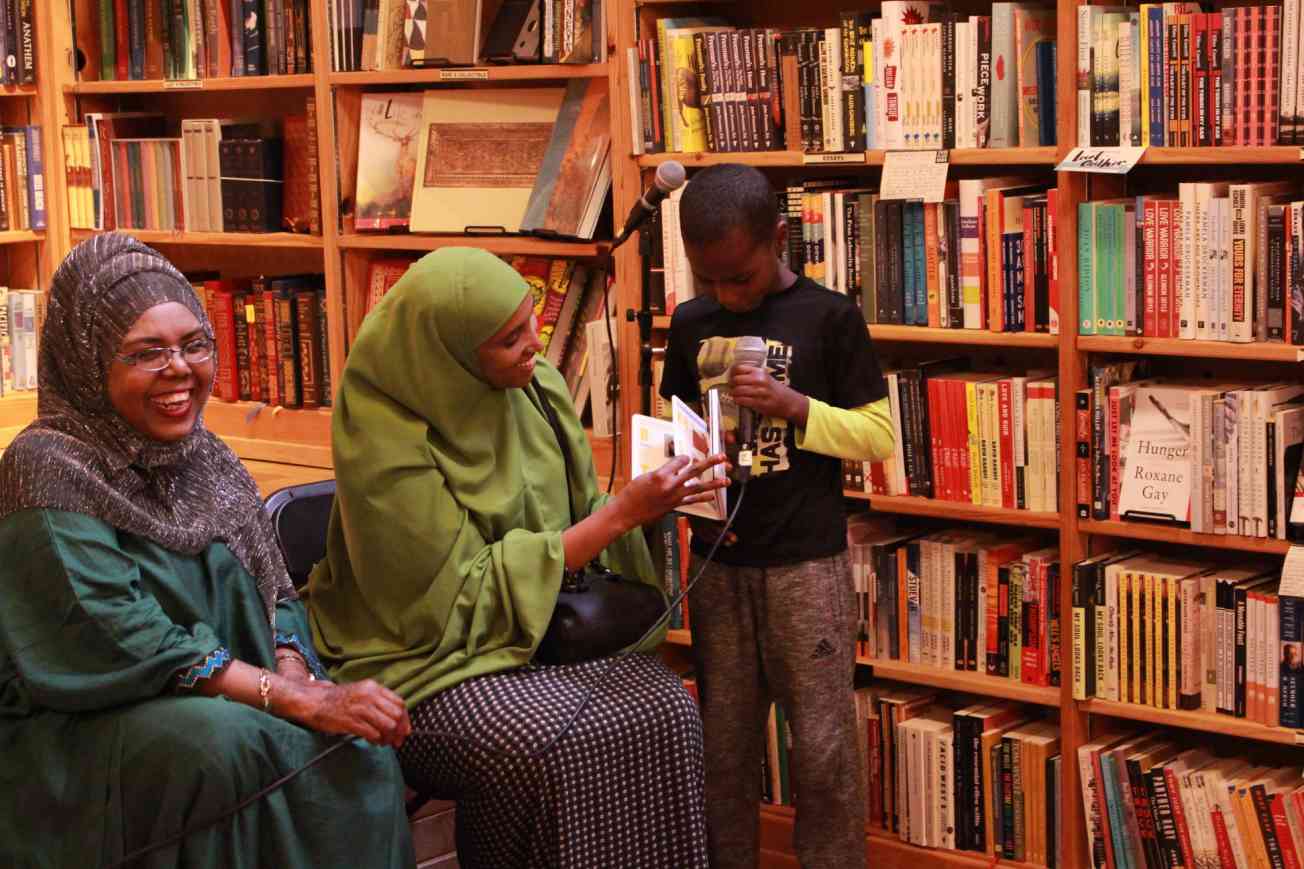 Part of the Somali cultural identity involves a rich oral storytelling tradition. Accordingly, the books each come with an audiobook version that make the stories accessible no matter one's level of literacy. Also, the books are written with Somali and English side-by-side to encourage both Somali and English literacy.
These books have the potential to help children become multilingual and multiliterate and benefit readers both internal and external to Somali communities. Beyond language skills, books offer a window into the lives and beliefs of fellow humans, and in this case, the lives of those living in the Seattle Somali community.

Individuals and libraries anywhere can benefit from the bilingual and cultural representation these new books offer. They can be ordered by emailing [email protected] or visiting the Somali Family Safety Task Force website here.
For more news on the launch of these new Somali-language books, see the articles below:
South Seattle Emerald