Uniting for Ukraine: U.S. Sponsors Needed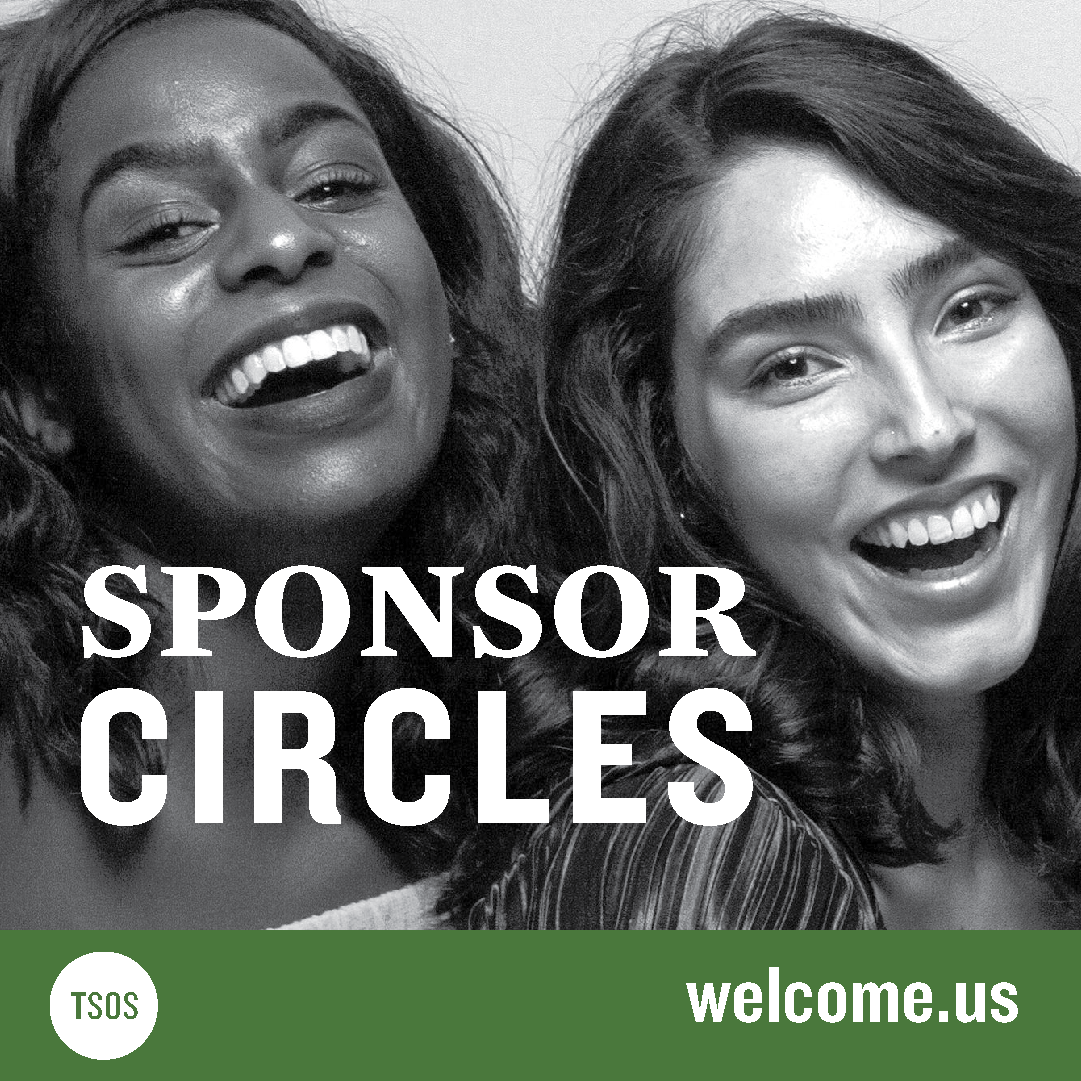 Just as citizens in Europe and the U.K. have heroically supported displaced Ukrainians by opening up their homes or securing other housing, assisting with school enrollments, employment needs, and language learning, Americans now have the opportunity via the Welcome.us Sponsor Circles program to directly help newly arrived Ukrainians. The United States has committed to welcoming 100,000 Ukrainians temporarily for a period of two-years and the ability to apply for employment authorization in the U.S. as long as they have a U.S.-based sponsor to petition for them.
Almost any individual or group can apply to sponsor Ukrainians. Sponsors may be U.S. citizens, permanent residents, or other lawfully present individuals. This includes Ukrainian Americans, immigrants who have Temporary Protected Status (TPS), recently arrived refugees, and other everyday Americans, like you! Nonprofits, educational institutions, and employers can also help sponsor people fleeing Ukraine.
Sponsorship is a deep commitment, but a transformative one for both you and those you welcome. You are changing lives and strengthening your community and country. You don't have to do it alone. Sponsorship can be most successful, and most joyful, when it is done in a community of friends, family, and colleagues. The Welcome.us website has detailed information to answer your FAQs, and includes interactive tutorials and checklists.
Additionally, the U.S. Department of State has recently announced the launch of the Welcome Corps, a new private sponsorship program that empowers everyday Americans to play a leading role in welcoming refugees from around the world, arriving through the U.S. Refugee Admissions Program (USRAP). This program is intended to engage the public in supporting the resettlement and integration of refugees as they build new lives in the United States. To learn more about this new program click the link below: