October 24, 2022
All Change (yet no change) for the UK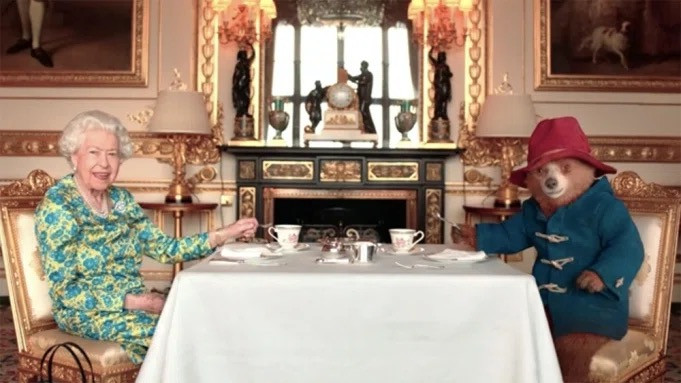 The last six months have seen monumental changes in the UK. Within the same week we had a new Prime Minister and a new reigning monarch. The Queen's death, and end of her 70 year reign, was felt deeply, both here and the world over. People queued (lined up) for up to 24 hours to pay their final respects at Westminster and thousands more laid flowers and cards at Buckingham Palace, Windsor and Balmoral. Laid amongst the floral tributes were dozens of Paddington Bear soft toys and marmalade sandwiches. During the summer Platinum Jubilee Celebrations the Queen took part in an endearingly sweet sketch featuring Paddington bear at Buckingham palace drinking tea and eating marmalade sandwiches. It was funny and heartwarming and a great pick-me up for the nation after tough years of COVID and austerity. More significantly however, Paddington Bear, originally from Peru, has now become, for many charities, a powerful image for refugees. Mugs and t-shirts with pictures of Paddington and stating 'Migration is not a Crime' can be seen. And who can argue with a cute bear? A softer approach to counter the current governments' tough plans for asylum seekers, and a subtle nod, I like to think, of Her Majesty's attitude to those who are displaced and seeking a home.

In April this year the government announced its' 'Migration and Economic Development Plan', which entails sending asylum seekers to Rwanda, to be processed under their legal system and either being given asylum there or being sent home. There appeared to be much stirring up of public support for this scheme, under the guise of firstly concern for those putting themselves at risk in small boats and hidden in lorries, and secondly reiterating that only young men would be sent, insinuating that those young men were not worthy of seeking asylum in this country. Indeed Boris Johnson himself even dismissed these young men as economic migrants. (The fact that in 2021 75% of 18-29 year old men that were processed for asylum were deemed successful* completely refutes his flippant remarks.)

The first planned flight to take off for Rwanda was June 14th. Our refugee friends were scared and confused. After traveling for months, sometimes years to come to the UK and then to be told they may be flown to Rwanda, which has a dubious history of human rights itself, especially in relation to its' LGBT community, was devastating and unsettling. Many volunteers canvassed the hotels housing asylum seekers informing them to contact named lawyers urgently if they were given a letter of intent to remove them from the country. The hard work of so many volunteers, individual asylum seekers' lawyers the charities Care 4 Calais and Detention Action meant the number of people on the flight decreased down to 30 and then just a handful, until the flight did not take off at all. The European Court of Human Rights issued last minute injunctions to prevent the flight going ahead. The legitimacy of the Rwanda plan is still being fought out in the High Court. The current government, with yet unstable leadership, still seems determined to press forward with the plan.

While the task of processing the many thousands of asylum seekers in the UK seems unnecessarily lengthy and protracted, networks of amazing volunteers offer support and friendship, music and playgroups for children, yoga and art classes, football matches, London sightseeing trips, film nights, expectant mothers and mother and baby groups to help alleviate the boredom and frustration. I'm proud to be part of that network and help in a small way. I'm also proud that yesterday I sent my daughter off to University College London (UCL) to study Politics; with a fierce passion and drive I feel certain that her generation will shake up the political situation of this country and globally and be a powerful force for change.

*source: The Migration Observatory: Q&A: The UK's policy to send asylum seekers to Rwanda
Other Posts
"For all their uncertainty, one of their greatest needs, and probably one of the greatest needs of everyone, (after basic physical needs are met), is for friendship..."
January 9, 2021