July 18, 2022
2022 World Refugee Day-SLC: A growing celebration of culture and community belonging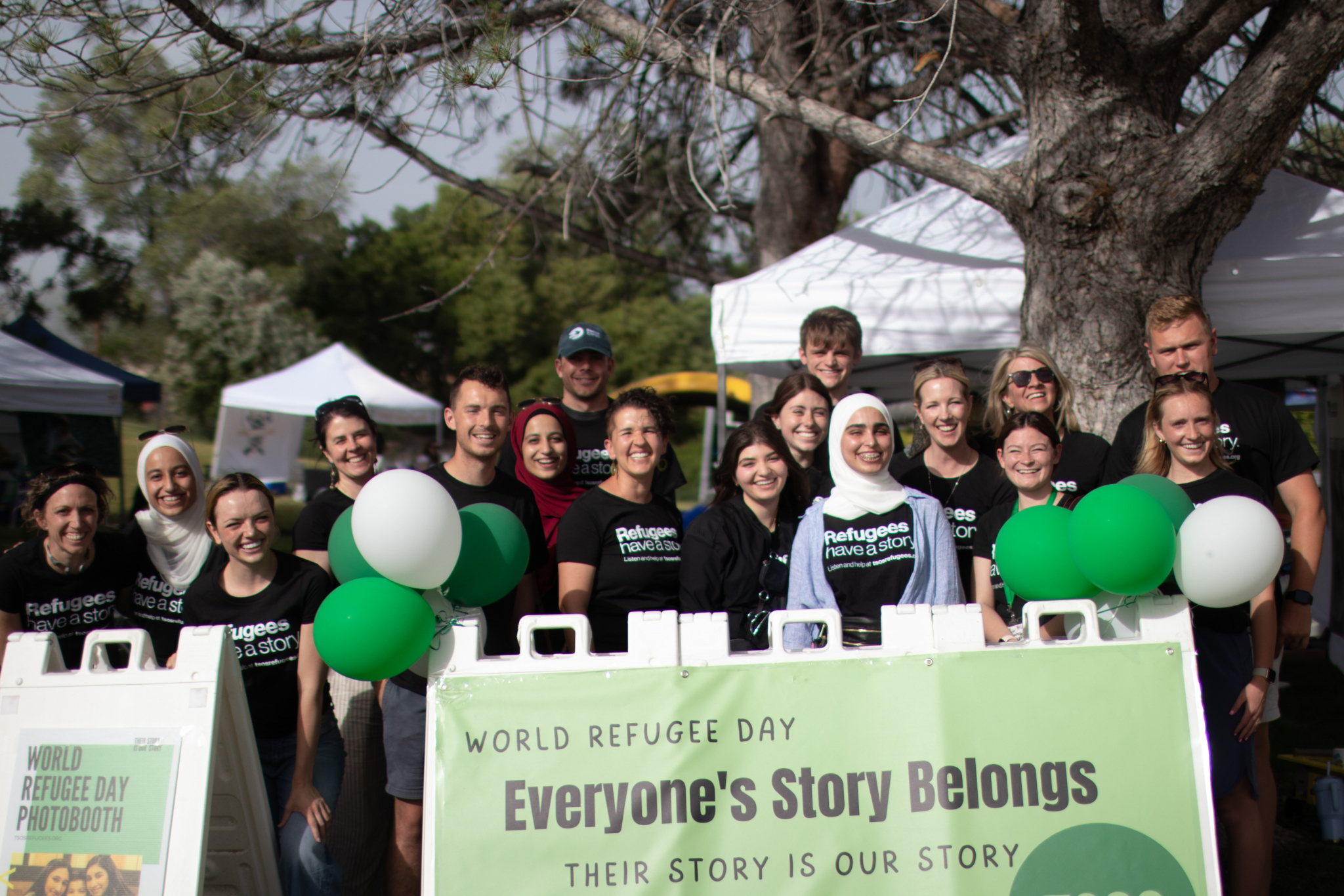 It has been more than a month since World Refugee Day (WRD) was hosted, and we are barely recovering from all the hard work, energy, and time dedicated to this special event. This year WRD was very successful. This year, TSOS-Utah hosted four booths for various age groups at the two-day Venture Out event at Cottonwood Park.

The first booth was mainly there to talk about TSOS: who we are, what we do, and where we are located. The theme of the second booth was "Tell me your name, not where you are from." We covered the table with a big white sheet so everyone could write their name and make it as decorative as they wanted. The idea behind this booth was to normalize starting a conversation with what is your name? Instead of where are you from? We strongly feel that when someone asks where you are from, it feels like you can never be from "here."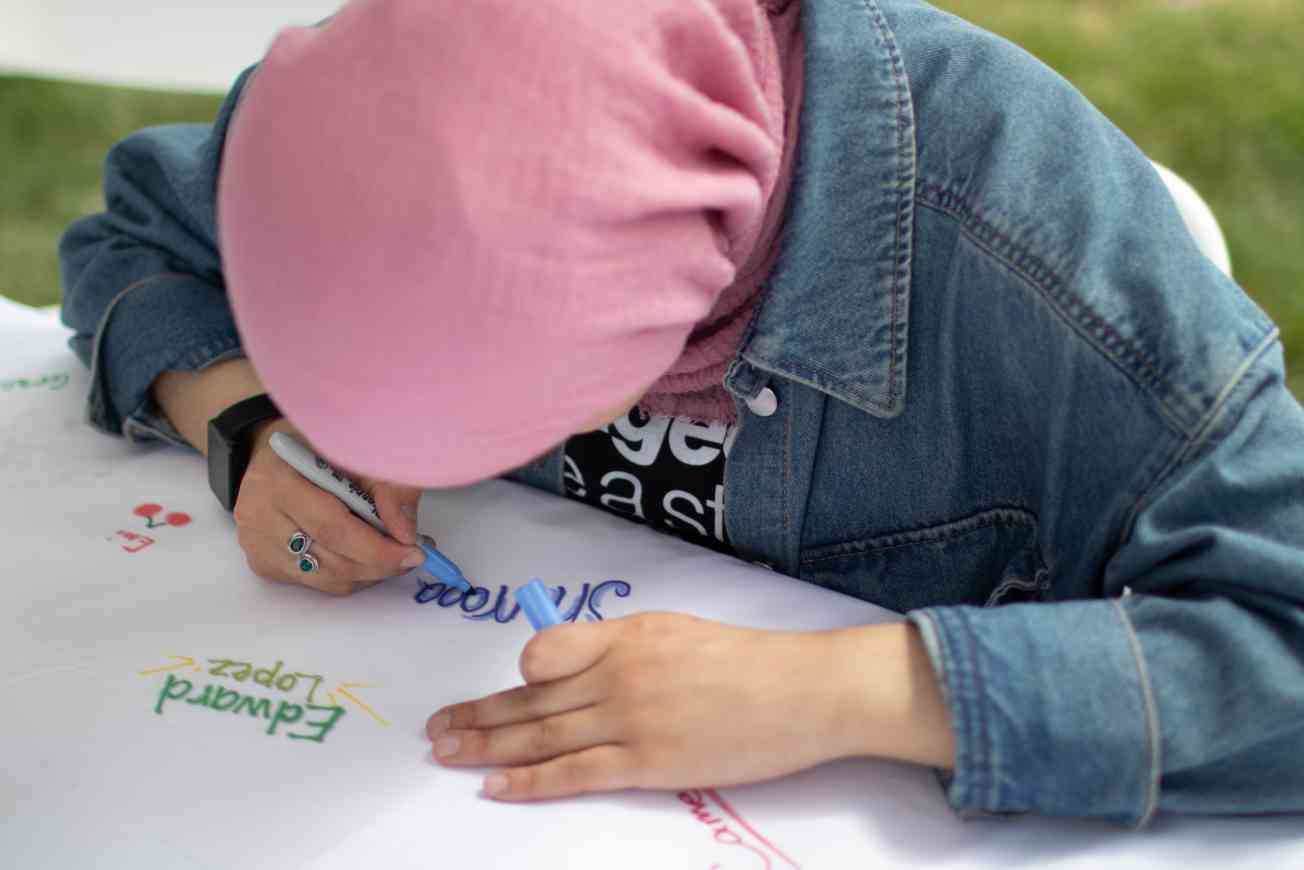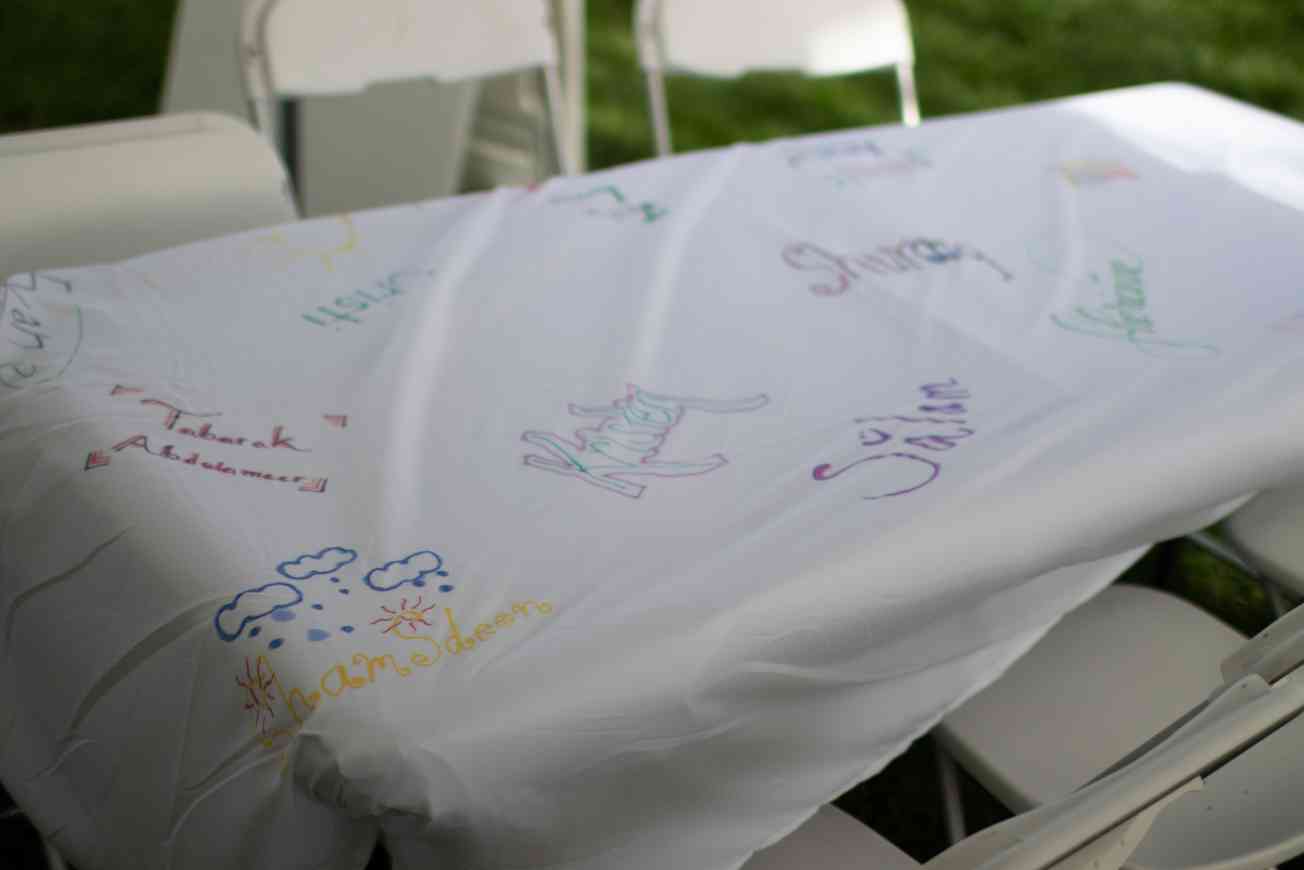 The third booth was about the high school curriculum. Over the past year, Sasha Sloan, former Miss Utah, and I were able to develop a high school curriculum with the help of our Director of Advocacy, Sherianne Schow. The purpose of this curriculum was to bridge the gap between refugees and non-refugees, normalize mental health, and provide tools that help others become friends with refugees. At WRD, we had many high school teachers and representatives interested in our presentations and wanted to connect for later collaboration. Our presentations at Utah Girls' State and UVU Sports Camp have also been highly reviewed.

Last but not least, our most successful booth was the elementary school curriculum booth. Some of the activities for this booth included pebbles with googly eyes as part of our Elementary School Curriculum, making "we all belong" bracelets, and reading books such as Lubna and Pebble. This booth was our most successful, just like last year, and many kids enjoyed it.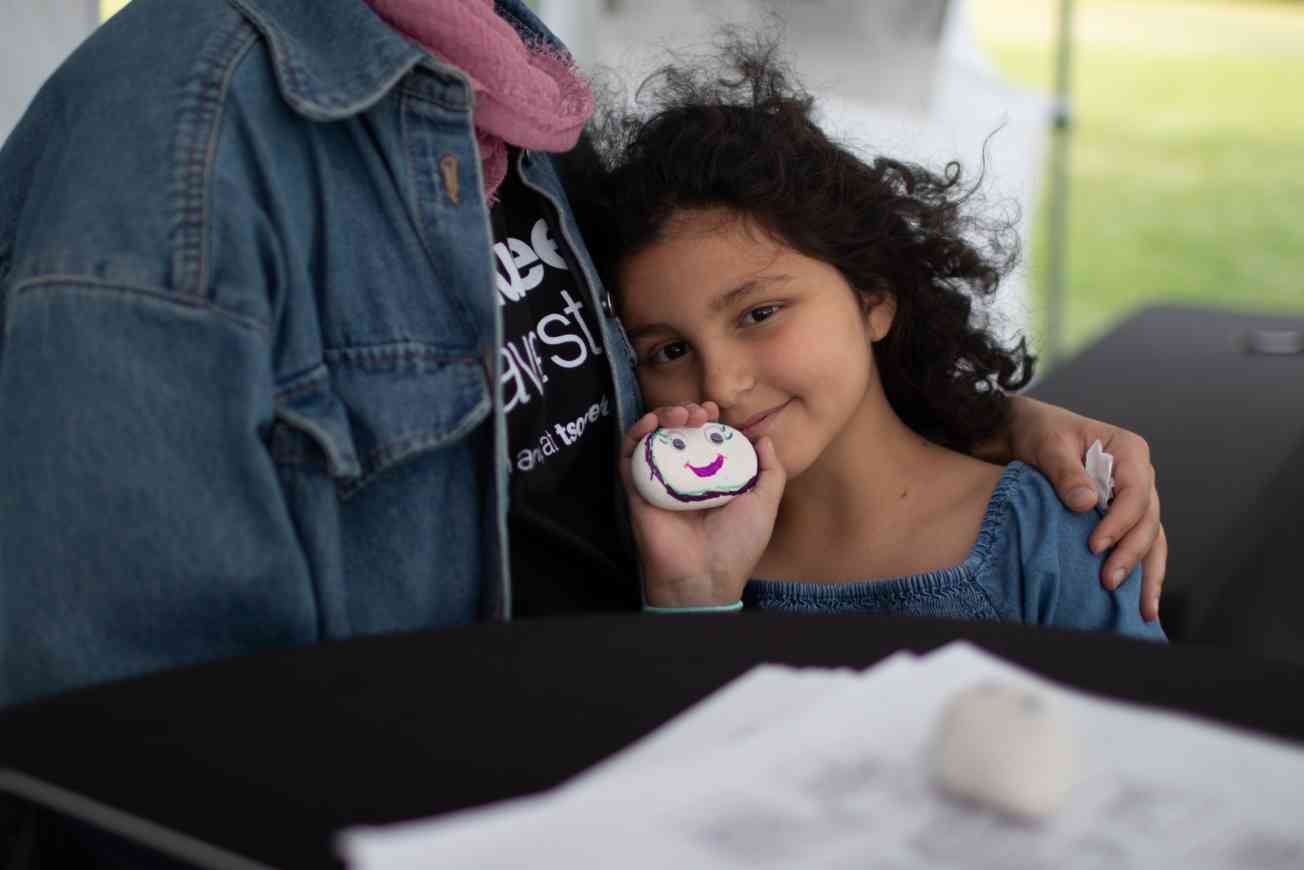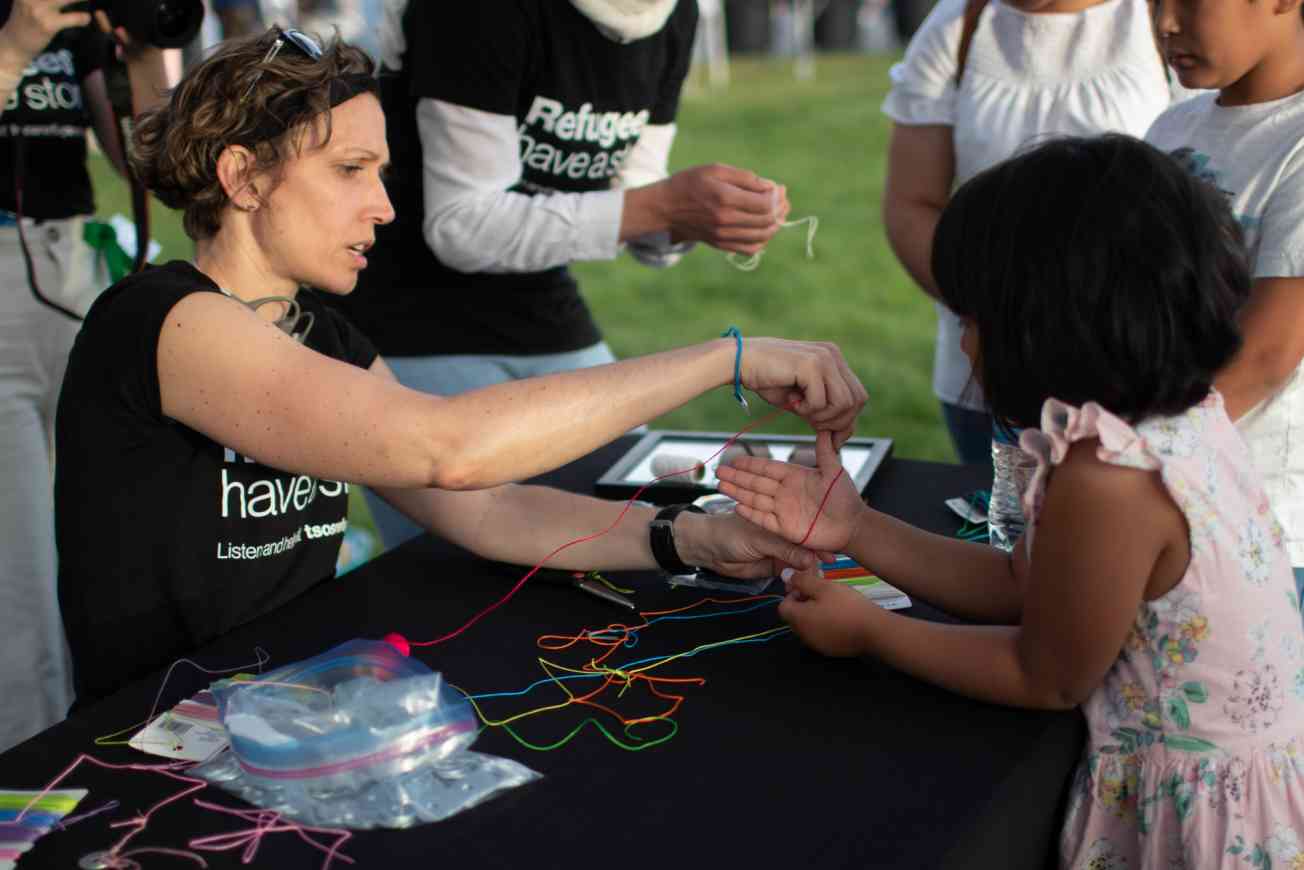 Moreover, we were also honored to have Elizabeth Thayer at the event. Liz volunteered her artistic skills by offering to live sketch portraits of refugees at the event. The portraits meant a lot for refugees because they could express their emotions and stories and connect with Liz without speaking words. We are very thankful and appreciative of Liz for doing this for us.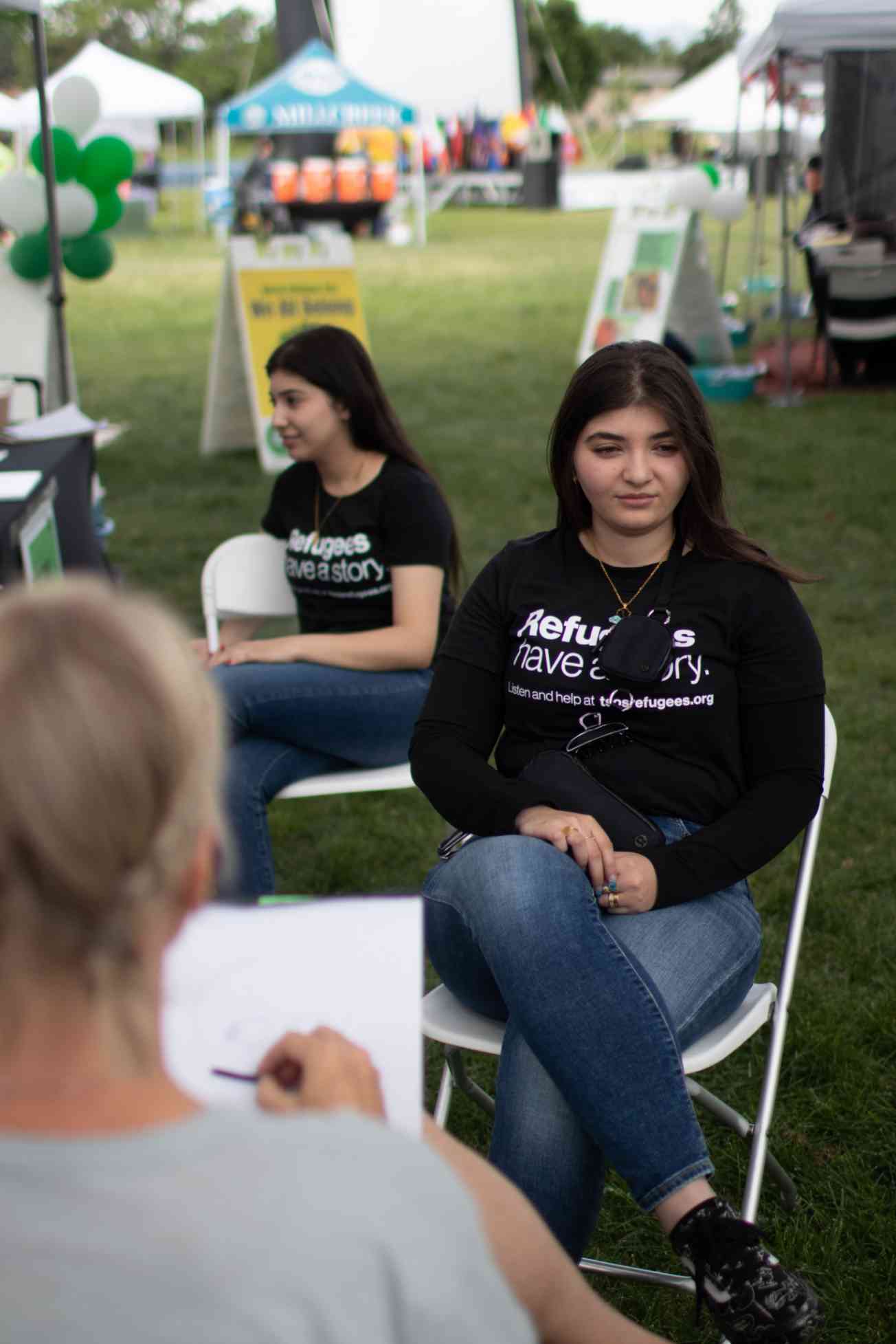 This year's WRD was very successful! There were many opportunities to network with other organizations. We also made lots of meaningful connections and recruited many volunteers. By the end of the event, everyone was exhausted. However, it was all worth it. Everyone made many fun memories and enjoyed it, and we cannot wait for next year.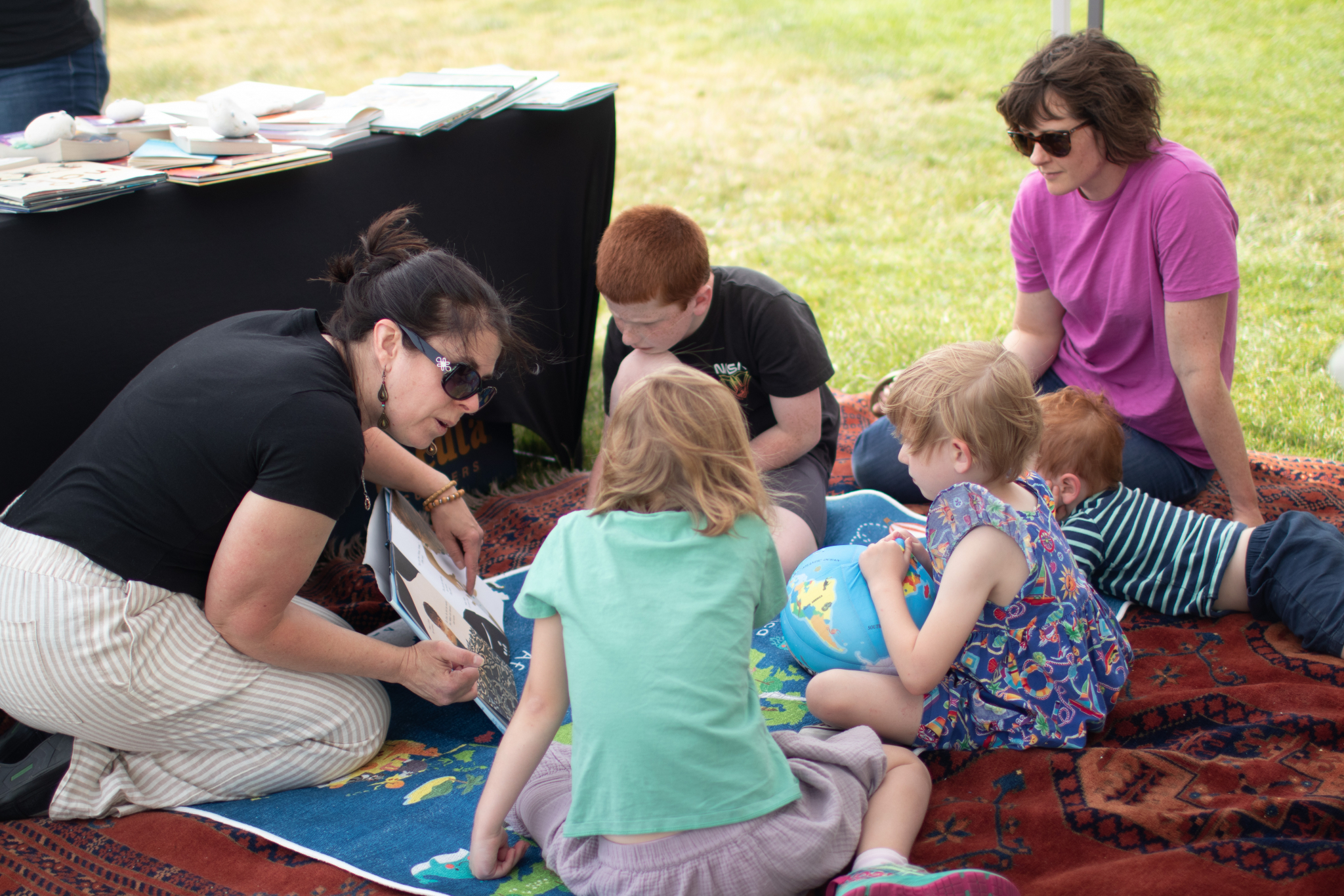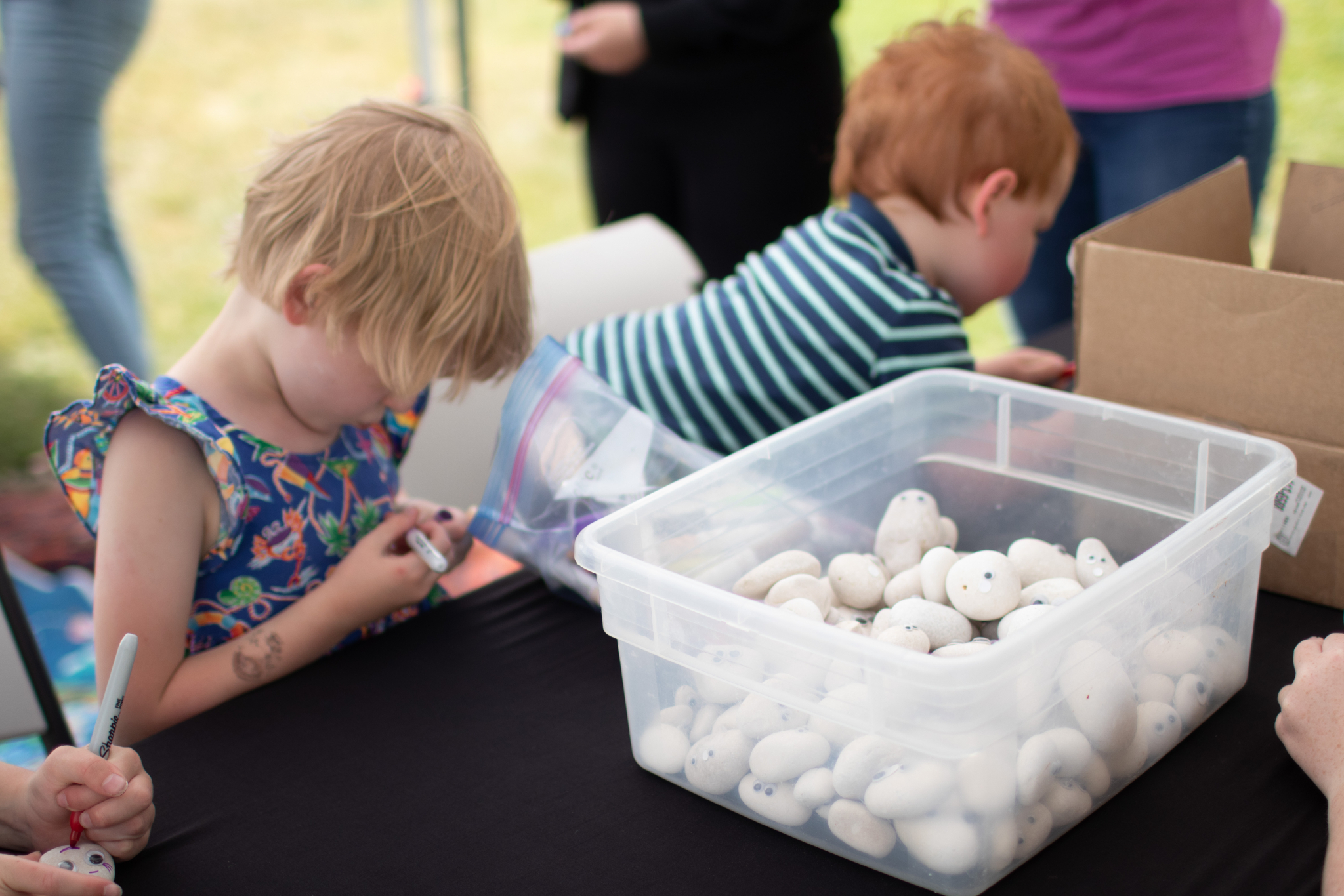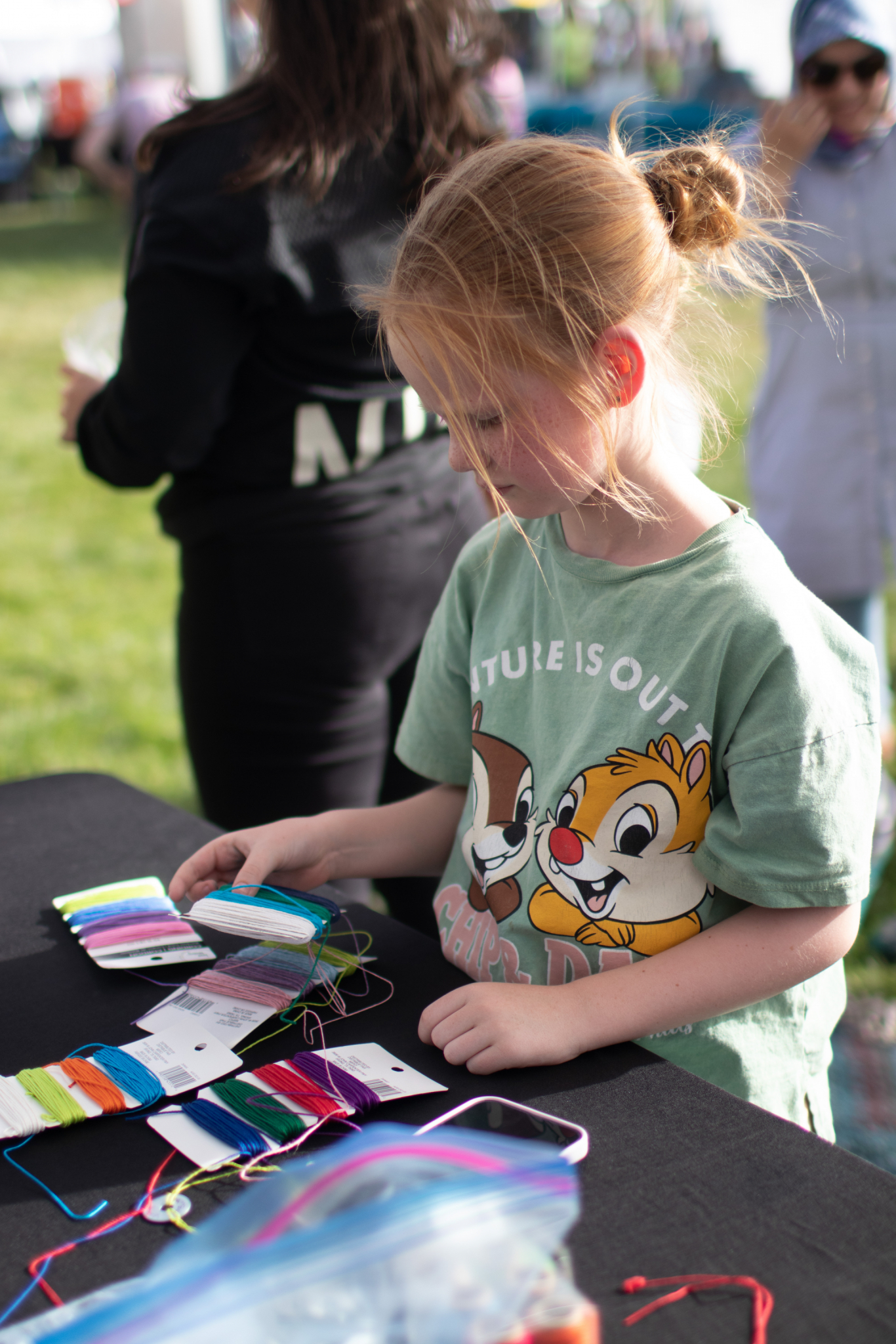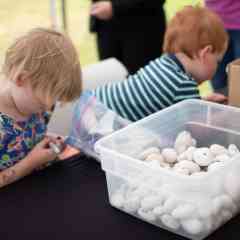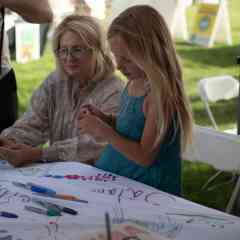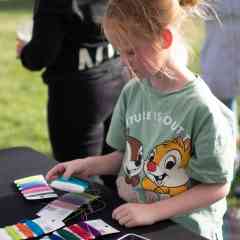 All images have been included with signed consent.