May 12, 2022
Advocacy: a privilege of citizenship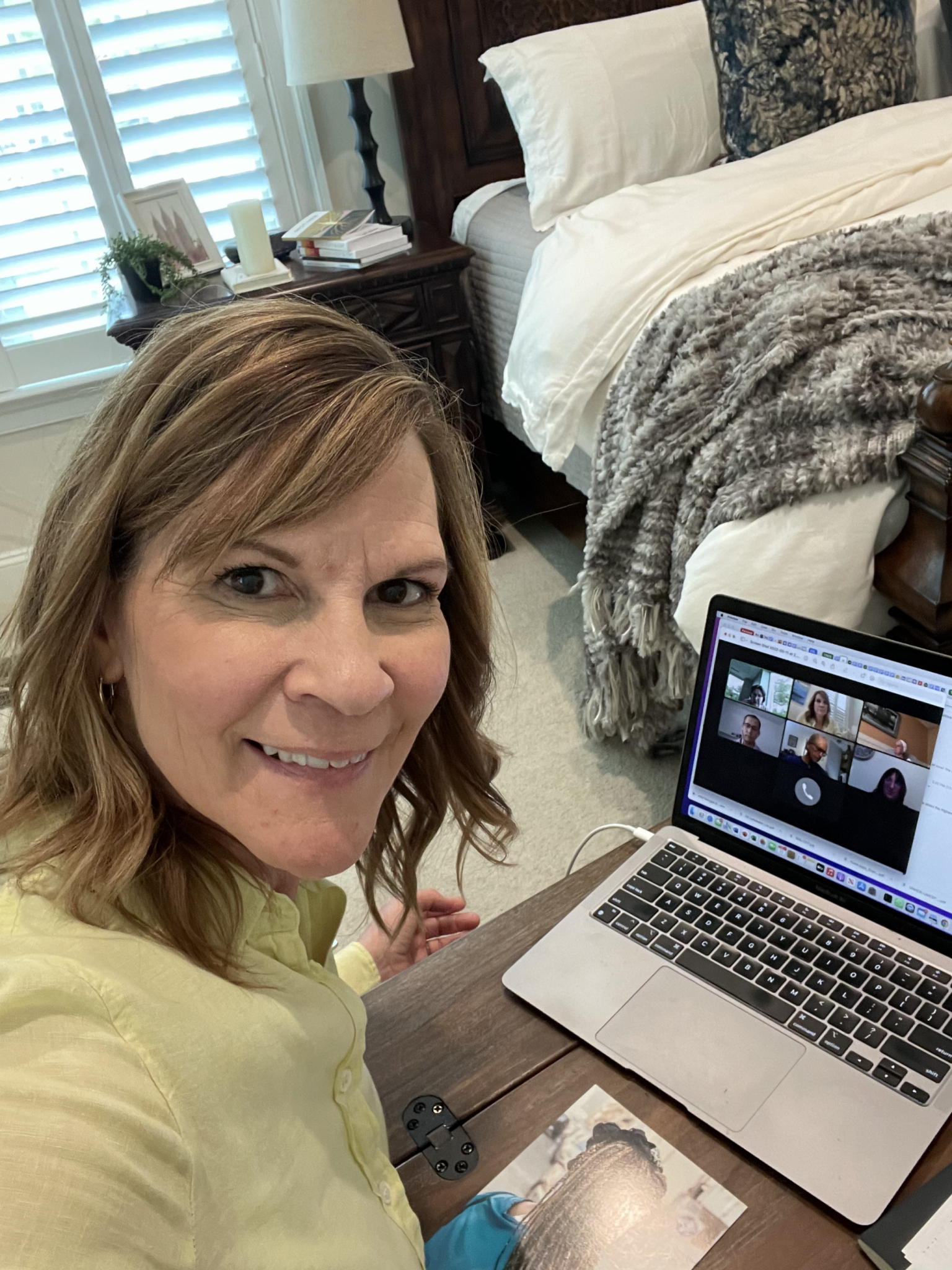 "Government of the people, by the people, and for the people."

This week I participated in Refugee Council USA's Advocacy Days meetings with the offices of Representative Jennifer Wexton (D, 10th District) and Representative Rob Wittman (R, 1st District) joining fellow Virginians to advocate for permanent pathways to citizenship for our Afghan allies and displaced Ukrainians. It felt good to exercise my privilege as a citizen, but I was even more moved by listening to the personal stories of an Afghan-American man who risked his life as a translator for our military, and of a courageous Afghan women's rights activist who was evacuated in August 2021 and whose safety will not be secure until we pass the Afghan Adjustment Act.
Their stories are not mine to tell, but both demonstrated why it is not enough that we have evacuated 76,000+ Afghans to American soil, we must also provide them with a permanent pathway to citizenship, protect their family members and vulnerable women who are still in hiding in Afghanistan and Pakistan, and we must do the same for Ukrainians.
The bi-partisan (and worldwide) support of Afghans and Ukrainians has been overwhelming. It has re-awakened, in Ronald Reagan's words, "America's tradition as a land that welcomes peoples from other countries." He went on to say, "We shall also, with other countries, continue to share in the responsibility of welcoming and resettling those who flee oppression."
For the almost 100 million (to date) forcibly displaced people who likewise have fled conflict and violence, did you know the average length of time a refugee has been displaced is between 10 years and 26 years? (Brookings) Not only is restoring welcome the right thing to do as humans and as Americans, this week's meetings affirmed that I am not alone in believing that "it is vital to our nation".
Next to voting, calling or writing your elected representatives is the best way to influence how America will uphold our value and tradition of "welcoming the oppressed".

Thanks to each wave of new arrivals to this land of opportunity, we're a nation forever young, forever bursting with energy and new ideas, and always on the cutting edge, always leading the world to the next frontier. This quality is vital to our future as a nation. If we ever closed the door to new Americans, our leadership in the world would soon be lost. - Ronald Reagan
Other Posts
Just as citizens in Europe and the U.K. have heroically supported displaced Ukrainians by opening up their homes or securing other housing, assisting with school enrollments, employment needs, and language learning, Americans now have the opportunity via the Welcome.us Sponsor Circles program to directly help newly arrived Ukrainians. The United States has committed to welcoming 100,000 Ukrainians temporarily for a period of two-years and the ability to apply for employment authorization in the U.S. as long as they have a U.S.-based sponsor to petition for them.
January 31, 2023
I quickly realized that in order for my friend Jahan to re-establish her upended art career, she would need some help from a local artist. Enter Ann Marie Coolick, an artist from Arlington, Virginia.
October 24, 2022
To me, the label "refugee" is a badge of honor. I invite you to honor and celebrate refugees and welcomers with me this month and to meet some of these heroes at TSOS's Virtual World Refugee Day event on 17 June.
June 8, 2022
Sign up for email updates