April 13, 2022
Mormon Women for Ethical Government Conference: Small Acts, Big Impact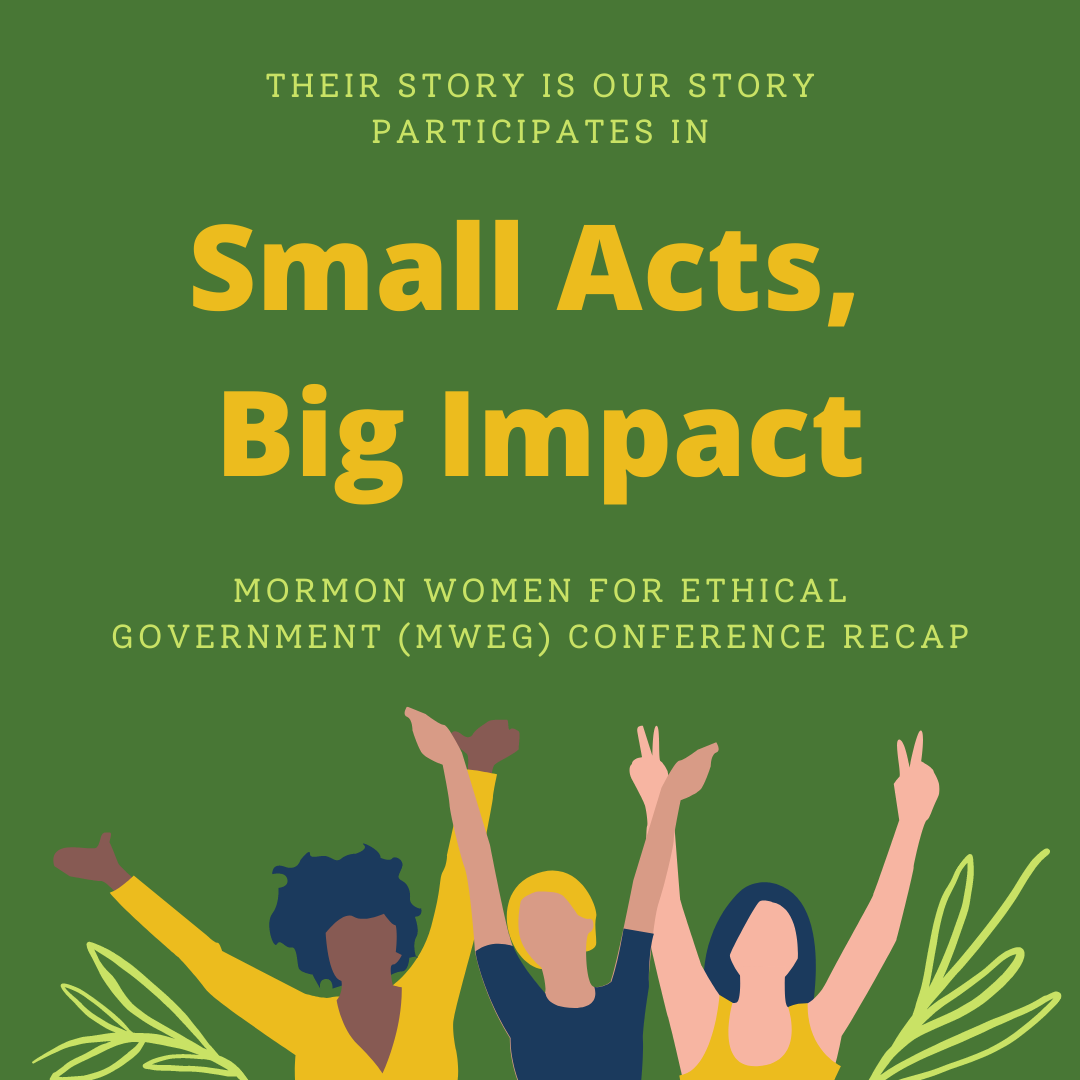 TSOS was happy to participate in the annual conference held by Mormon Women for Ethical Government (MWEG), leading a discussion entitled, "Making Space: Welcoming the Newcomer," focused on how we can build strong, welcoming communities through education, advocacy and integration and providing practical examples and ideas on how to get involved in this important work.
Christy Bishop, Sarah Webb and Kristen Smith Dayley each shared personal experiences, admitting that this work should come with a warning label. It's hard to just "dip your toe in," as once you realize you have a place in this work, it's hard to stop! The opportunities to get involved are as limitless as your imagination and the power of working with strong, inspiring, resilient people courageously starting over in their lives changes you for the better.
We enjoyed rubbing shoulders with old and new friends, many of whom have offered ways they can help magnify TSOS' work of changing hearts and minds, one story at a time.

Other Posts
Just as citizens in Europe and the U.K. have heroically supported displaced Ukrainians by opening up their homes or securing other housing, assisting with school enrollments, employment needs, and language learning, Americans now have the opportunity via the Welcome.us Sponsor Circles program to directly help newly arrived Ukrainians. The United States has committed to welcoming 100,000 Ukrainians temporarily for a period of two-years and the ability to apply for employment authorization in the U.S. as long as they have a U.S.-based sponsor to petition for them.
January 31, 2023
A beautiful event for TSOS's flagship Utah Community Programs office where the impact of a diverse and thriving community shines.
July 18, 2022
Sign up for email updates