April 8, 2022
Expanding University Involvement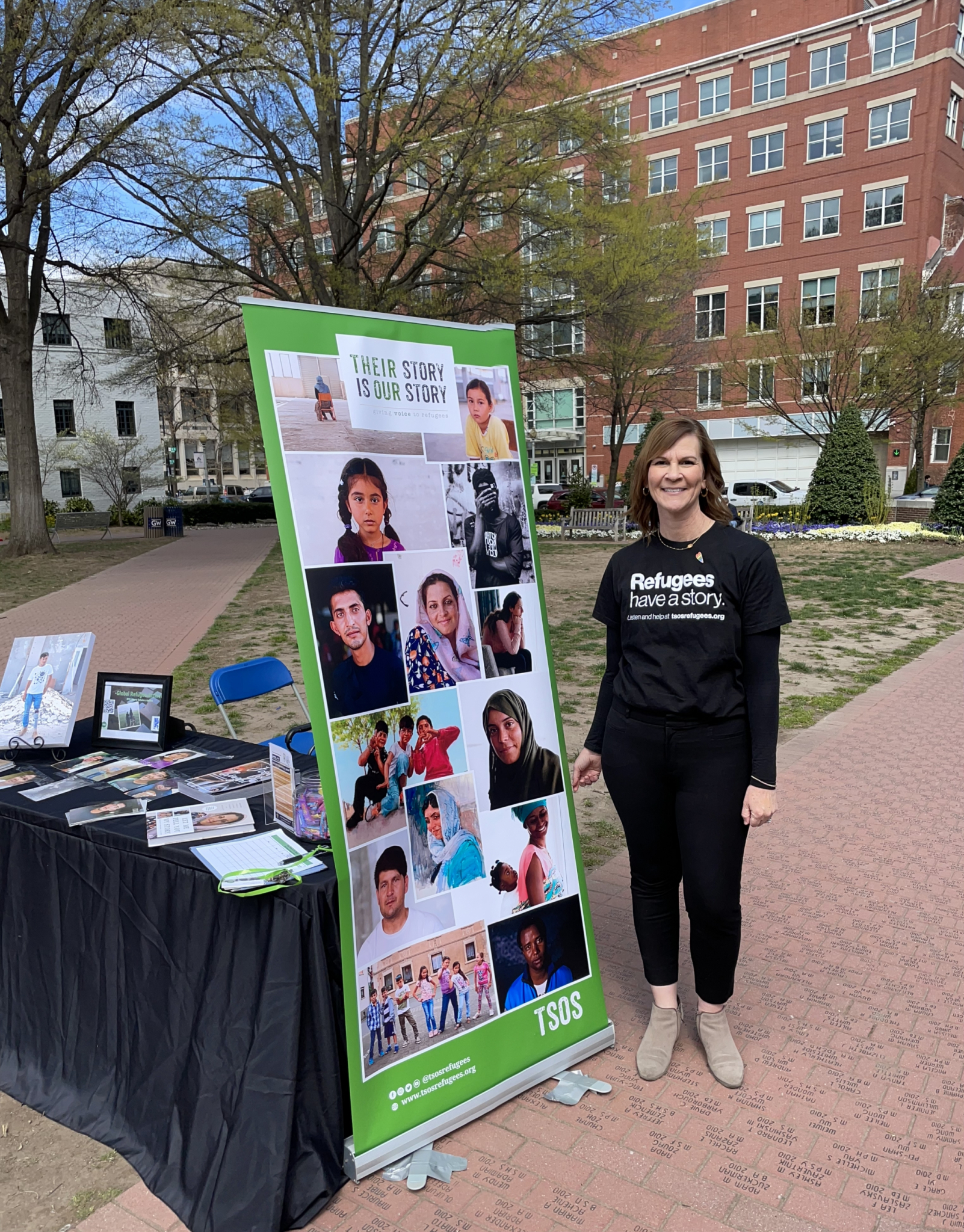 On Monday, 4 April 2022, I represented Their Story is Our Story at the George Washington University (GW) campus as No Lost Generation-GW launched their Refugee Awareness Week. University campuses are some of the most vibrant centers for bridging learning with activism. For students who want to learn more and support refugee children and adolescents, No Lost Generation (NLG) provides a channel for students on many campuses to get involved. Recently through No Lost Generation's efforts, GW passed an initiative to expand enrollment of students with refugee backgrounds. Other university students throughout the U.S. are supporting refugee resettlement through the Every Campus a Refuge initiative where university campuses host newly arrived refugee families and support them in their resettlement.
It was energizing to talk to savvy students and strengthen our relationship with our community partners NoVa Friends of Refugees, One Journey Festival, Lutheran Social Services (LSSNCA), Jesuit Refugee Service, UNHCR, and Safe Haven Space. TSOS applauds all the ways university students are helping to create welcoming and inclusive communities. If you are a university student (or know one), we hope you will get involved in the TSOS internship program, volunteer with one of our community partners, or start a refugee initiative at a campus near you.

Other Posts
Just as citizens in Europe and the U.K. have heroically supported displaced Ukrainians by opening up their homes or securing other housing, assisting with school enrollments, employment needs, and language learning, Americans now have the opportunity via the Welcome.us Sponsor Circles program to directly help newly arrived Ukrainians. The United States has committed to welcoming 100,000 Ukrainians temporarily for a period of two-years and the ability to apply for employment authorization in the U.S. as long as they have a U.S.-based sponsor to petition for them.
January 31, 2023
I quickly realized that in order for my friend Jahan to re-establish her upended art career, she would need some help from a local artist. Enter Ann Marie Coolick, an artist from Arlington, Virginia.
October 24, 2022
To me, the label "refugee" is a badge of honor. I invite you to honor and celebrate refugees and welcomers with me this month and to meet some of these heroes at TSOS's Virtual World Refugee Day event on 17 June.
June 8, 2022
Sign up for email updates