Idaho Conference on Refugees: Belonging Begins with Us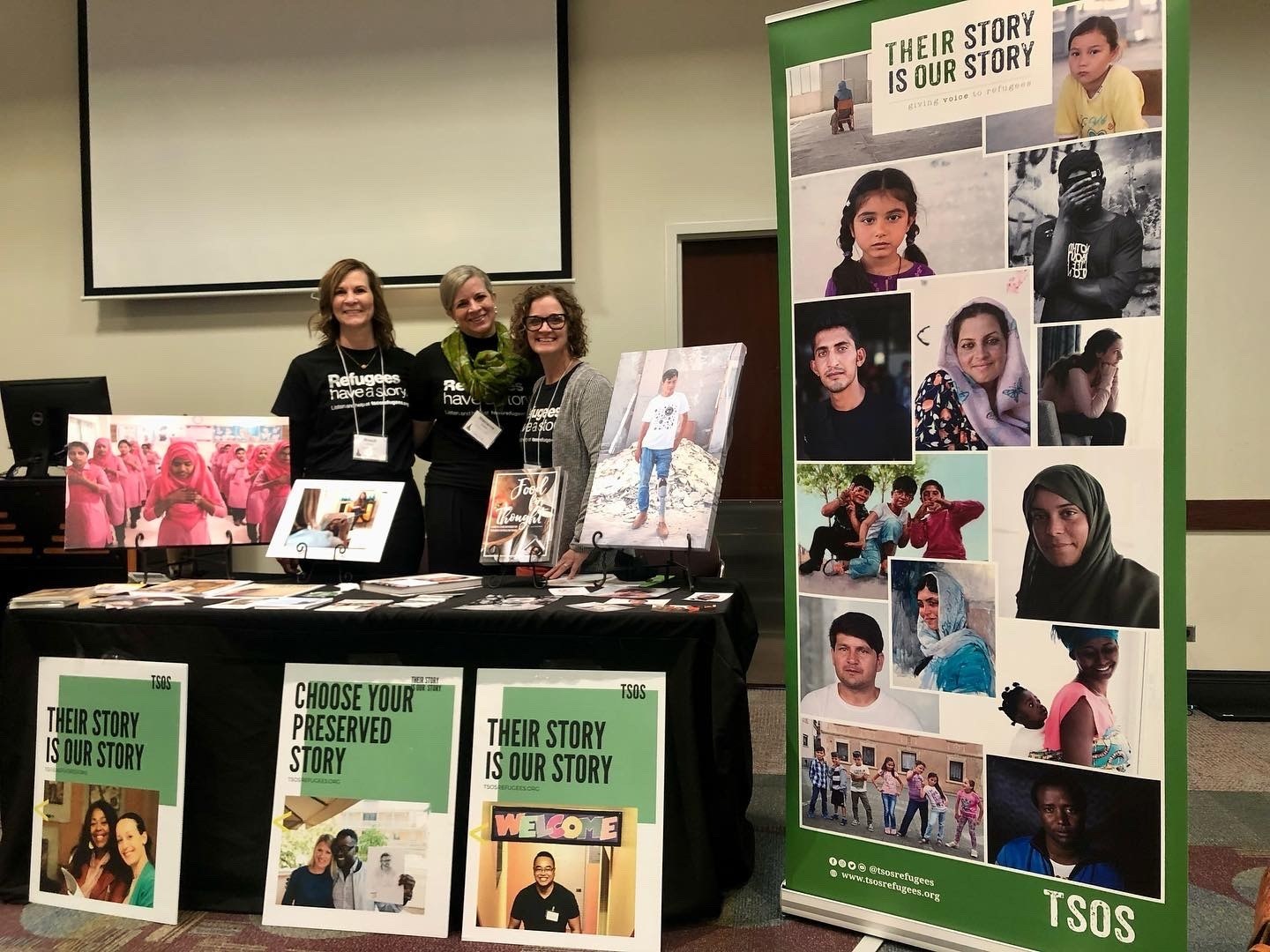 When you're part of a virtual organization like ours sprinkled throughout parts of the U.S., UK, EU, Africa and South America, it can be challenging to feel a sense of connection and camaraderie with other TSOS teammates and even more difficult to measure the impact of the work you are doing. So last week when three of us--Brandi from Washington D.C., Sherianne from Montana, and Robin from Arizona--were able to meet in person at the Idaho Conference of Refugees, we were almost giddy! Added to that, we each felt such a deep sense of satisfaction to be able to share stories from our Global Refugee Archive Mental Health collection to a packed house of like-minded individuals who strongly affirmed our message and mission.

Idaho has strong engagement from many organizations who are supporting refugee newcomers to successfully integrate. During this two-day event, we made connections with and learned from community partners like: Idaho Office For Refugees, One Refugee, International Rescue Committee of Idaho, Jannus Economic Opportunity, Global Talent,Idaho Commission On The Arts, College of Southern Idaho, and others.

We plan to incorporate the things we learned and expand our storytelling opportunities in the Idaho region. Special thanks to the Idaho Office of Refugees for inviting TSOS to help create communities of welcome and belonging for all who have been displaced.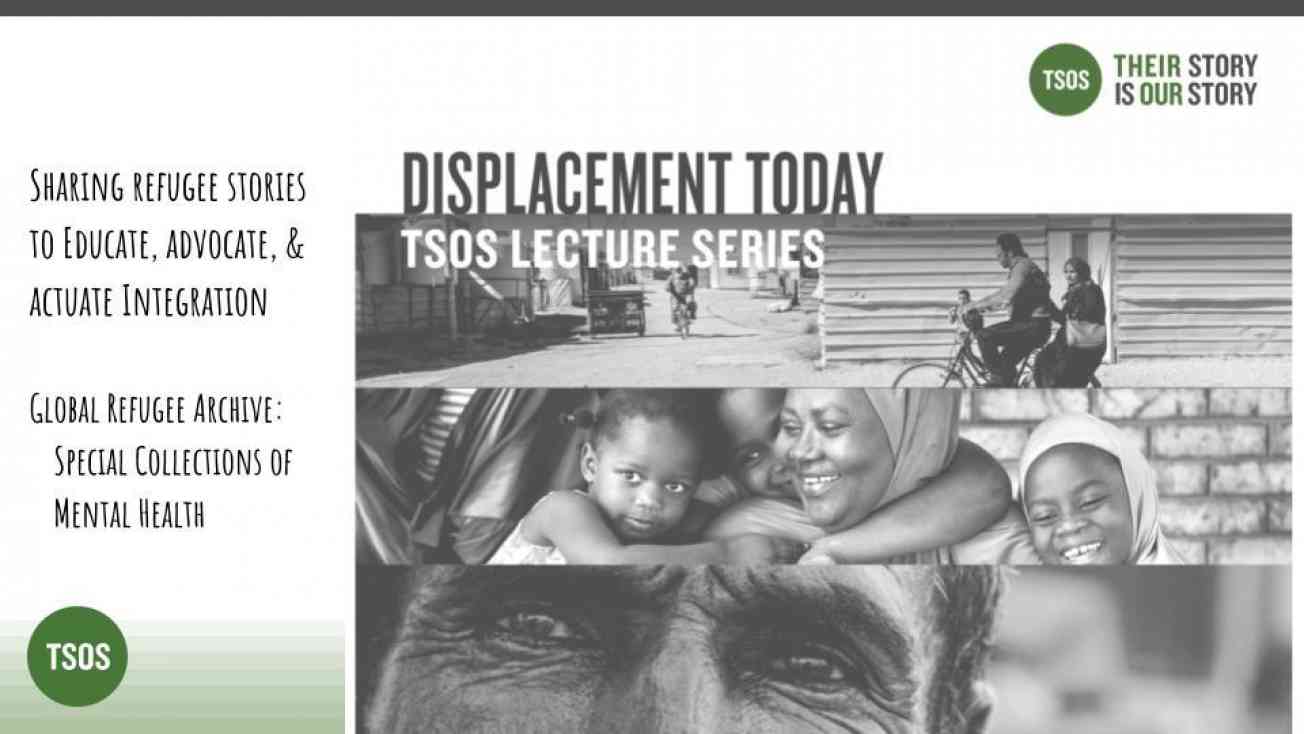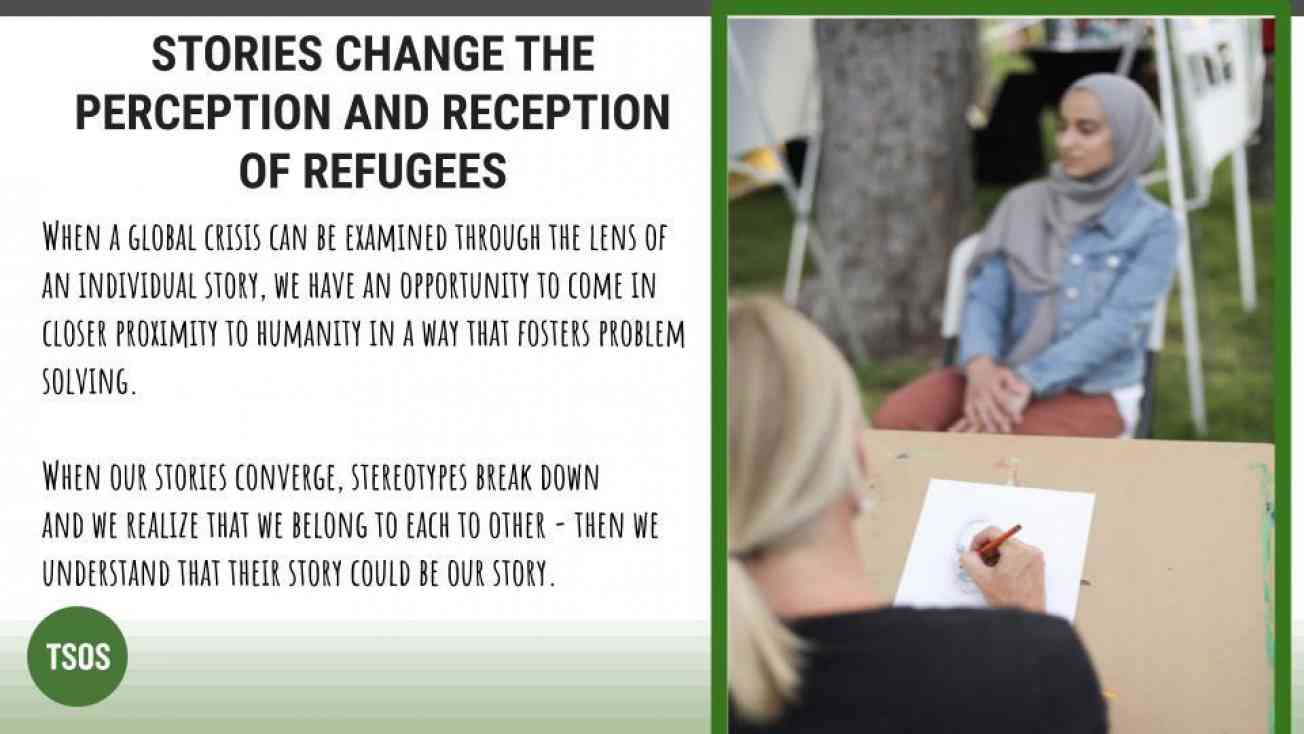 If you have a story you would like to contribute to the Global Refugee Archive or to discuss a special collaborative project contact us.
Other Posts
Just as citizens in Europe and the U.K. have heroically supported displaced Ukrainians by opening up their homes or securing other housing, assisting with school enrollments, employment needs, and language learning, Americans now have the opportunity via the Welcome.us Sponsor Circles program to directly help newly arrived Ukrainians. The United States has committed to welcoming 100,000 Ukrainians temporarily for a period of two-years and the ability to apply for employment authorization in the U.S. as long as they have a U.S.-based sponsor to petition for them.
January 31, 2023
When I was in high school, I was fascinated by geography, and it struck me that there was a highway that I could hop on in my car and drive all the way down into South America. As an imaginative young girl growing up on the Texas-Mexico border, the idea of a road that could take me from my sleepy border town, Laredo, Texas, to the edge of the world in South America, left me awe struck. In high school I learned that this highway is called the Pan-American Highway.
January 9, 2023
Egette was born and raised in a refugee camp in Tanzania, Africa. In 2021, she graduated with a B.S. in psychology from George Mason University. In 2022, she received her MA in psychology with a focus in Cognitive and Behavioral Neuroscience, also from George Mason. She was recently featured in Forbes on World Mental Health Day. She founded Safe Haven Space, to empower and educate refugee families in the US about mental health and wellbeing.
November 30, 2022
Sign up for email updates