Official Statement on Ukraine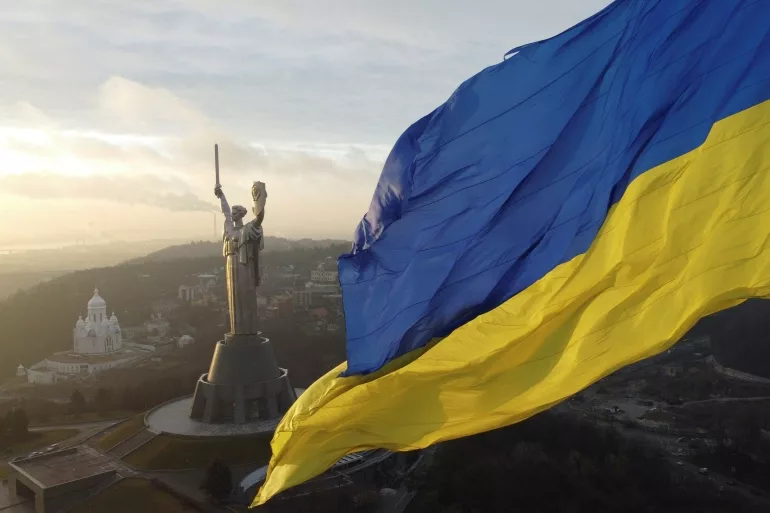 We continue to watch the unprovoked attack on Ukraine with deep sadness and horror. In the first week alone, over one million people were forced to flee their homes and country, and that number is rapidly rising. As the human toll of this unnecessary conflict unfolds before the world, neighboring countries are working to absorb and care for individuals and families caught up in what is now the largest refugee crisis since World War II.

As concerned neighbors and friends, we have an opportunity to assist the Ukrainians, as well as those across Europe, rushing to the border to assist them. Here are a few ways you can support their efforts and show your solidarity with the people of Ukraine:
Donate to agencies working directly at the Ukrainian border or volunteer your time and means to assist in their safe arrival and integration.

Listen to refugees and amplify their voices in your communities, media outlets, and in the halls of power by sharing their stories.
As we extend support to Ukrainian refugees, let us (re-)commit to providing a community of welcome and support for all forcibly displaced people.
Other Posts
Just as citizens in Europe and the U.K. have heroically supported displaced Ukrainians by opening up their homes or securing other housing, assisting with school enrollments, employment needs, and language learning, Americans now have the opportunity via the Welcome.us Sponsor Circles program to directly help newly arrived Ukrainians. The United States has committed to welcoming 100,000 Ukrainians temporarily for a period of two-years and the ability to apply for employment authorization in the U.S. as long as they have a U.S.-based sponsor to petition for them.
January 31, 2023
When I was in high school, I was fascinated by geography, and it struck me that there was a highway that I could hop on in my car and drive all the way down into South America. As an imaginative young girl growing up on the Texas-Mexico border, the idea of a road that could take me from my sleepy border town, Laredo, Texas, to the edge of the world in South America, left me awe struck. In high school I learned that this highway is called the Pan-American Highway.
January 9, 2023
Egette was born and raised in a refugee camp in Tanzania, Africa. In 2021, she graduated with a B.S. in psychology from George Mason University. In 2022, she received her MA in psychology with a focus in Cognitive and Behavioral Neuroscience, also from George Mason. She was recently featured in Forbes on World Mental Health Day. She founded Safe Haven Space, to empower and educate refugee families in the US about mental health and wellbeing.
November 30, 2022
Sign up for email updates