Their Story is Our Story Announces Launch of Community Connections Workshops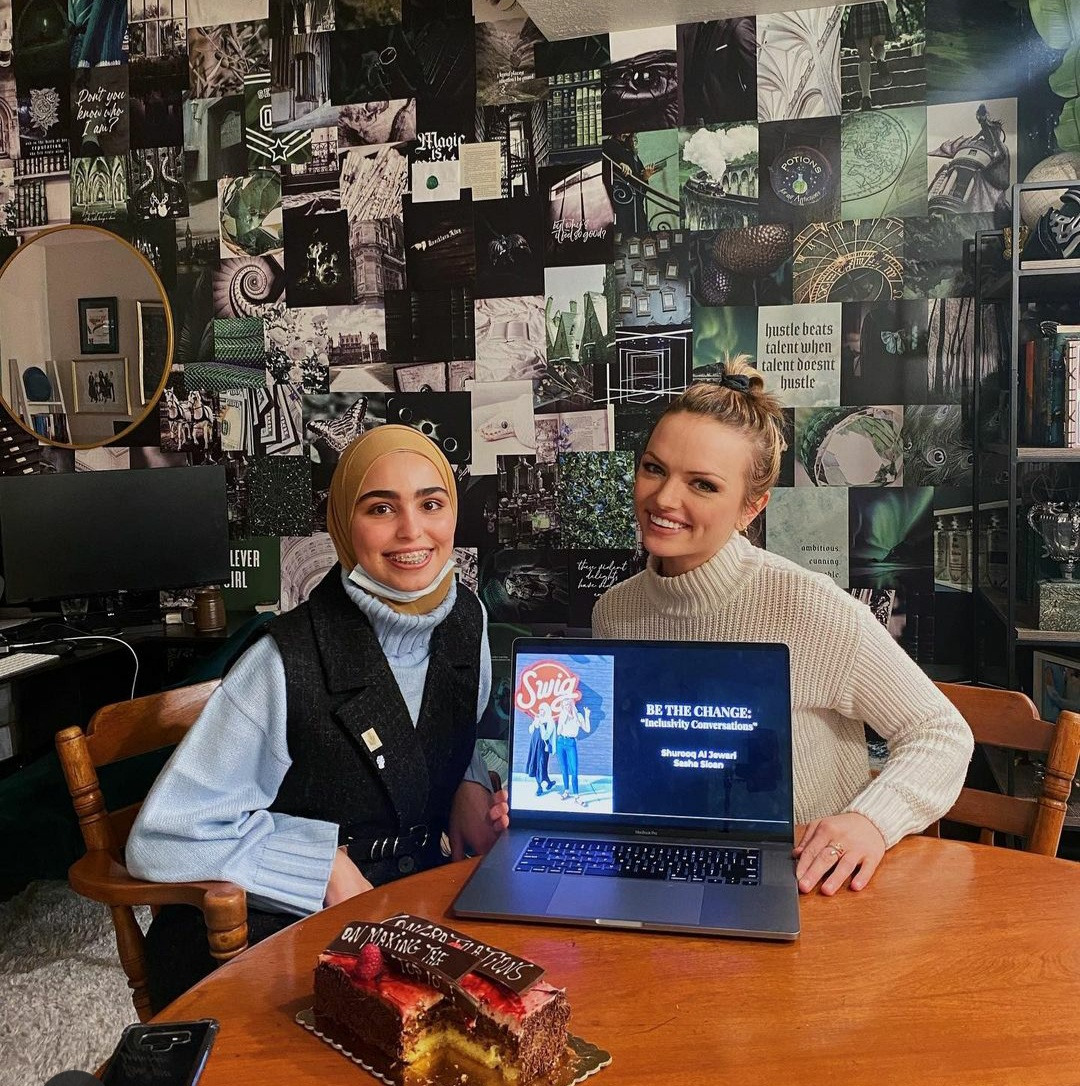 Salt Lake City, UT - February 21, 2022 - Their Story is Our Story (TSOS) today announced the launch of Community Connections Workshops, featuring Miss Utah 2021, Sasha Sloan, and TSOS' Utah Community Program Coordinator, Shurooq Al Jewari. The workshops are intended as school-based presentations and focus on friendship, inclusivity, and mental health.
"Shurooq and I share a passion for creating compassionate communities and destigmatizing candid conversations about mental health," said Sasha Sloan. "In these workshops, we reflect on our shared challenges throughout school and invite students to reflect on their own experiences with labeling and social exclusion."
A former refugee from Iraq and a current student, Shurooq Al Jewari said, "I want to offer these workshops because I do not want newcomers to have the same experiences I had with discrimination, racism, and exclusion. These experiences can lead to mental health issues. We simply want to have a peaceful life where we are included in school and the community."
The first Community Connections Workshop will be held on Tuesday, February 22, 2022 at 6 p.m. at Utah State University's (USU) Eccles Science Learning Center 046, hosted by the USU chapter of TSOS. All are welcome to attend.
To request a Community Connections Workshop for your school, contact TSOS' Director of Advocacy, Sherianne Schow at [email protected].
About Their Story is Our Story:
Their Story is Our Story (TSOS) is a 501(c)3 non-profit organization dedicated to sharing stories of the refugee journey to advocate and educate, and to actuate integration. For more information, visit www.tsosrefugees.org.
Media Contact:
Kandace Hyland
Director of Public Relations
Other Posts
A teacher in an inner city school describes how her school helps with the integration of students from all over the world.
September 7, 2022
Associate Director, Liz Jevtic-Somlai, was interviewed by Julie Rose on Top of Mind Podcast.
September 6, 2022
In these "Back to School" days, it is important to note that education is a vital step in self-actuation. Helping schools recognize best practices in supporting ESL is the basis of building communities full of strong and capable citizens with skills that will provide societal dividends.
August 30, 2022
Sign up for email updates