Their Story is Our Story Announces Launch of Community Connections Workshops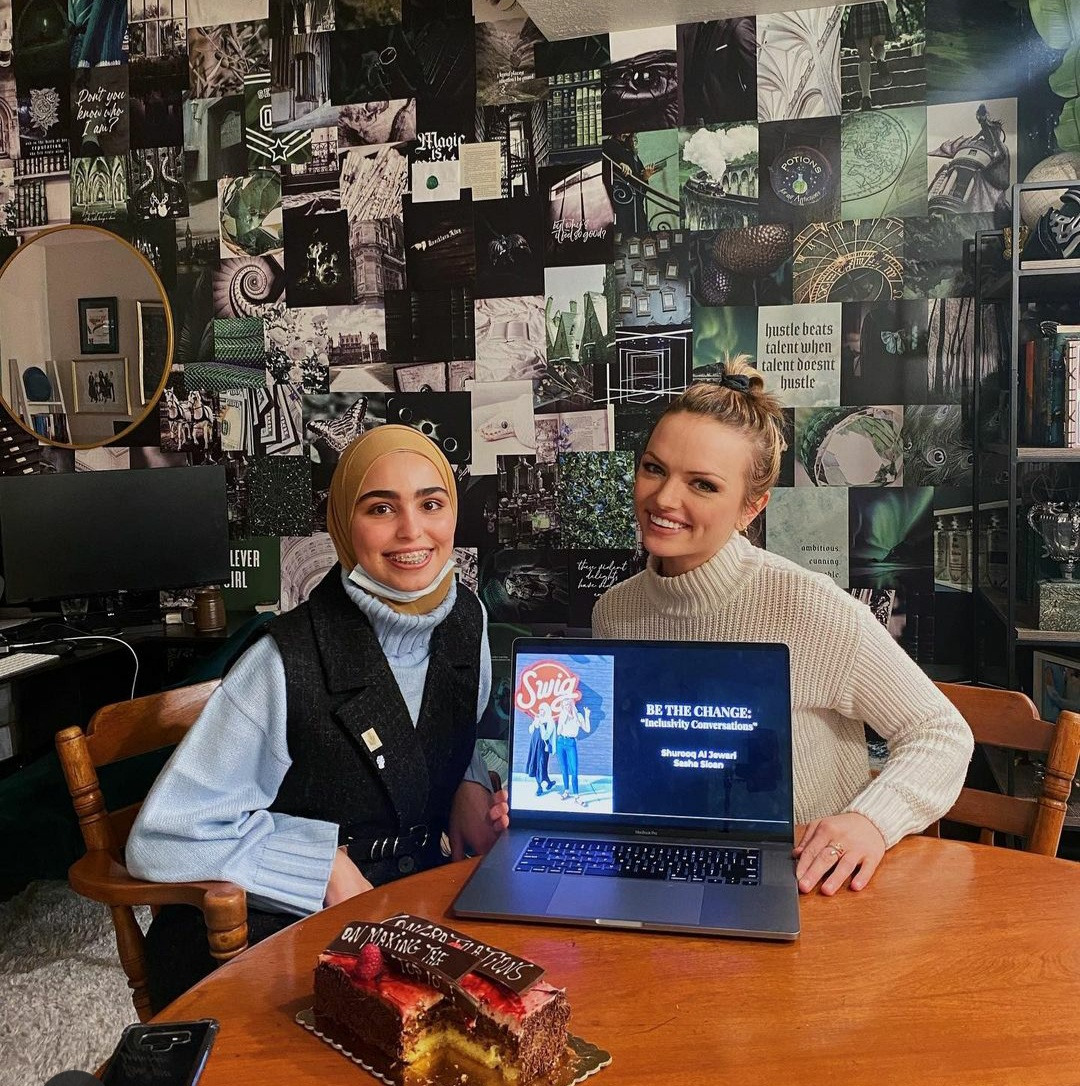 Salt Lake City, UT - February 21, 2022 - Their Story is Our Story (TSOS) today announced the launch of Community Connections Workshops, featuring Miss Utah 2021, Sasha Sloan, and TSOS' Utah Community Program Coordinator, Shurooq Al Jewari. The workshops are intended as school-based presentations and focus on friendship, inclusivity, and mental health.
"Shurooq and I share a passion for creating compassionate communities and destigmatizing candid conversations about mental health," said Sasha Sloan. "In these workshops, we reflect on our shared challenges throughout school and invite students to reflect on their own experiences with labeling and social exclusion."
A former refugee from Iraq and a current student, Shurooq Al Jewari said, "I want to offer these workshops because I do not want newcomers to have the same experiences I had with discrimination, racism, and exclusion. These experiences can lead to mental health issues. We simply want to have a peaceful life where we are included in school and the community."
The first Community Connections Workshop will be held on Tuesday, February 22, 2022 at 6 p.m. at Utah State University's (USU) Eccles Science Learning Center 046, hosted by the USU chapter of TSOS. All are welcome to attend.
To request a Community Connections Workshop for your school, contact TSOS' Director of Advocacy, Sherianne Schow at [email protected].
About Their Story is Our Story:
Their Story is Our Story (TSOS) is a 501(c)3 non-profit organization dedicated to sharing stories of the refugee journey to advocate and educate, and to actuate integration. For more information, visit www.tsosrefugees.org.
Media Contact:
Kandace Hyland
Director of Marketing and Public Relations
Other Posts
Just as citizens in Europe and the U.K. have heroically supported displaced Ukrainians by opening up their homes or securing other housing, assisting with school enrollments, employment needs, and language learning, Americans now have the opportunity via the Welcome.us Sponsor Circles program to directly help newly arrived Ukrainians. The United States has committed to welcoming 100,000 Ukrainians temporarily for a period of two-years and the ability to apply for employment authorization in the U.S. as long as they have a U.S.-based sponsor to petition for them.
January 31, 2023
When I was in high school, I was fascinated by geography, and it struck me that there was a highway that I could hop on in my car and drive all the way down into South America. As an imaginative young girl growing up on the Texas-Mexico border, the idea of a road that could take me from my sleepy border town, Laredo, Texas, to the edge of the world in South America, left me awe struck. In high school I learned that this highway is called the Pan-American Highway.
January 9, 2023
Egette was born and raised in a refugee camp in Tanzania, Africa. In 2021, she graduated with a B.S. in psychology from George Mason University. In 2022, she received her MA in psychology with a focus in Cognitive and Behavioral Neuroscience, also from George Mason. She was recently featured in Forbes on World Mental Health Day. She founded Safe Haven Space, to empower and educate refugee families in the US about mental health and wellbeing.
November 30, 2022
Sign up for email updates