Sponsor Circles: One way you can help Afghans resettle in the United States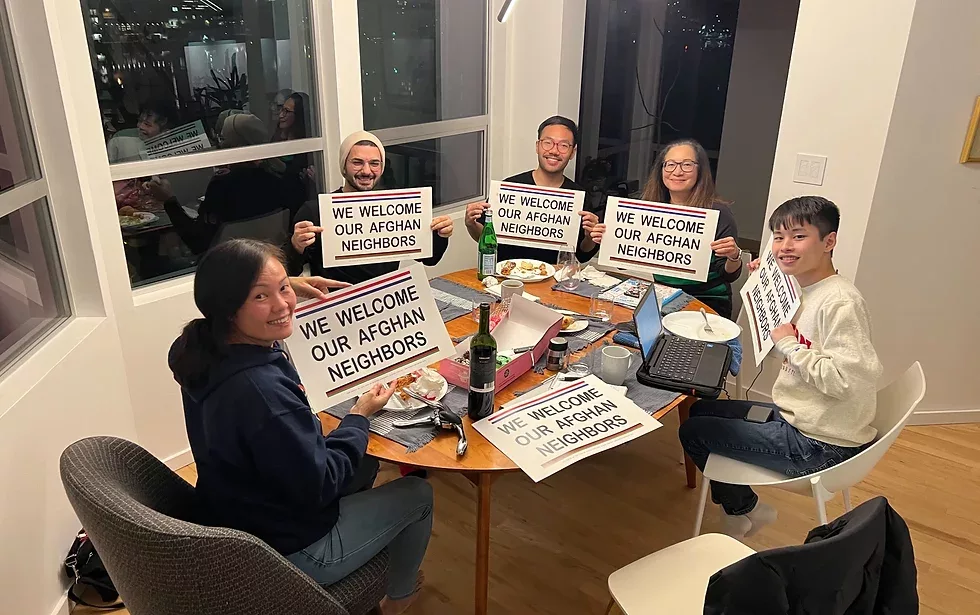 There is an URGENT NEED to help our Afghan Allies restart their lives in the U.S. Taking part in the Sponsor Circle project is a big way you can become directly involved with helping a family to transition into their new community. With at least 5 individuals, you can apply as a group to help resettle Afghan refugees and get support from organizations who have done this work. Many of you are already helping your new neighbors on your own. Thank you! By participating this a State Department facilitated initiative, you will gain access to additional resources, support, and advice from the Sponsor Circle network.

Our friends at Viets4Afghans share this experience:
As representatives of one of the first certified Sponsor Circles in the US, we write to personally thank you for your interest in forming a Sponsor Circle and welcoming an Afghan newcomer into your community. We felt helpless watching the situation in Afghanistan unfold. The opportunity to directly welcome Afghans through the Sponsor Circle Program made us feel like we are part of a solution. The experience changed our lives and the lives of the family that we are supporting.
Thousands of Afghan newcomers remain at U.S. military bases where they are being temporarily housed and many have been waiting for several months for communities to prepare for their arrival. There is an urgent need for Sponsor Circles to support the move of Afghan newcomers off bases and into welcoming communities in the coming weeks. You can play a critical role.
Join us by completing your Sponsor Circle application today. If you have questions about the application process, you can respond to this email or participate in an upcoming application support session. The Community Sponsorship Hub and Sponsor Circle Program Coalition are eager to support you. They will answer your questions, provide you with a coach, and connect you to resources, including free temporary housing made available through airbnb.org. (You'll receive guidance on how to access this once your Sponsor Circle has been approved!)
The bonds our Sponsor Circle has formed with the family we are supporting will last a lifetime. Seeing them restart their lives as members of our community has changed what community means to us. You can learn more about our experience by watching this piece that recently aired on The Today Show. Join us!
Yours in welcoming,

P.S. If you have already completed your application, thank you! We hope that you will share your experience with your friends and family and encourage them to apply as well.