January 27, 2022
SE DÉBROUILLER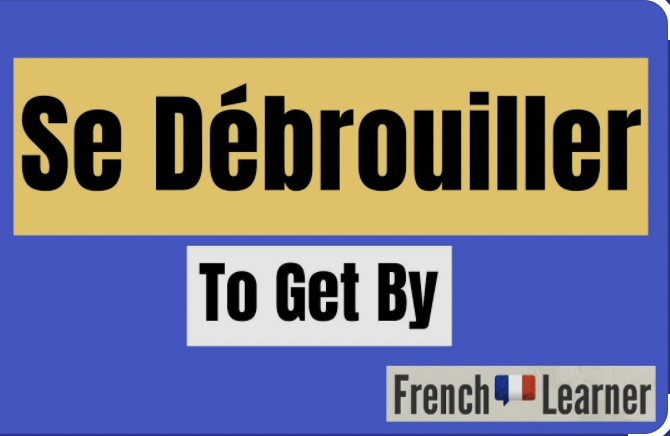 In my years of speaking French, this phrase has been liberally applied to many scenarios, like when something is difficult, but on 'se débrouille,' or when there isn't enough to go around but still, on 'se débrouille,' and when needing help with an onerous task, but left to work alone, 'on se débrouille.'
In the case of Paul Mwingwa and his family, 'se débrouiller' has become their motto of dedication to their own success and integration. When forced to make the difficult decision to flee their home in the Democratic Republic of the Congo, when facing scarce resources in a refugee camp, and very little help in starting over in a new country, speaking a new language, and adapting to a new culture in Montana, Paul and his family 'se débrouillent' beautifully. Their story has reminded me of the grit and determination that are the foundations of the best countries, and an example of perseverance in establishing oneself. Working with newcomers is a constant reminder of the potential joy that comes from hard work, accomplishment, friendship, sharing, and self-actualization."

This was my introduction to Paul Mwingwa's story. The beginning of our friendship happened last year when I met Paul during Advocacy Days with Montana Legislative Representatives, Jon Tester, Steve Daines, and Matt Rosendale. Paul and I met during our preparation meetings, worked on meeting strategies, and then worked as a team with IRC representatives to present the case for supporting a higher presidential determination number and a faster road to citizenship for new Americans.

Our friendship in Advocacy Days resulted in an invitation to conduct an interview and meet Paul's amazing wife and three darling daughters. I learned a lot about their family dynamics and personal philosophy of chipping away at every problem of resettlement with the concept of "se debrouiller." Little by little Paul and his wife have moved their family forward in work, schooling, and integrating into their community. They adapted to the bitter cold and snow of Montana winters and kept working even if it meant walking miles in the snow. They saved and patiently waited for years to build their credit to buy a home (I received the invitation to their house warming party in August). They have 'Se débrouiller' for their own integration, then turned their work ethic for helping incoming refugees; knowing the Mwingwa family is a privilege.