My Name is Tani...and I Believe in Miracles by Tanitoluwa Adewumi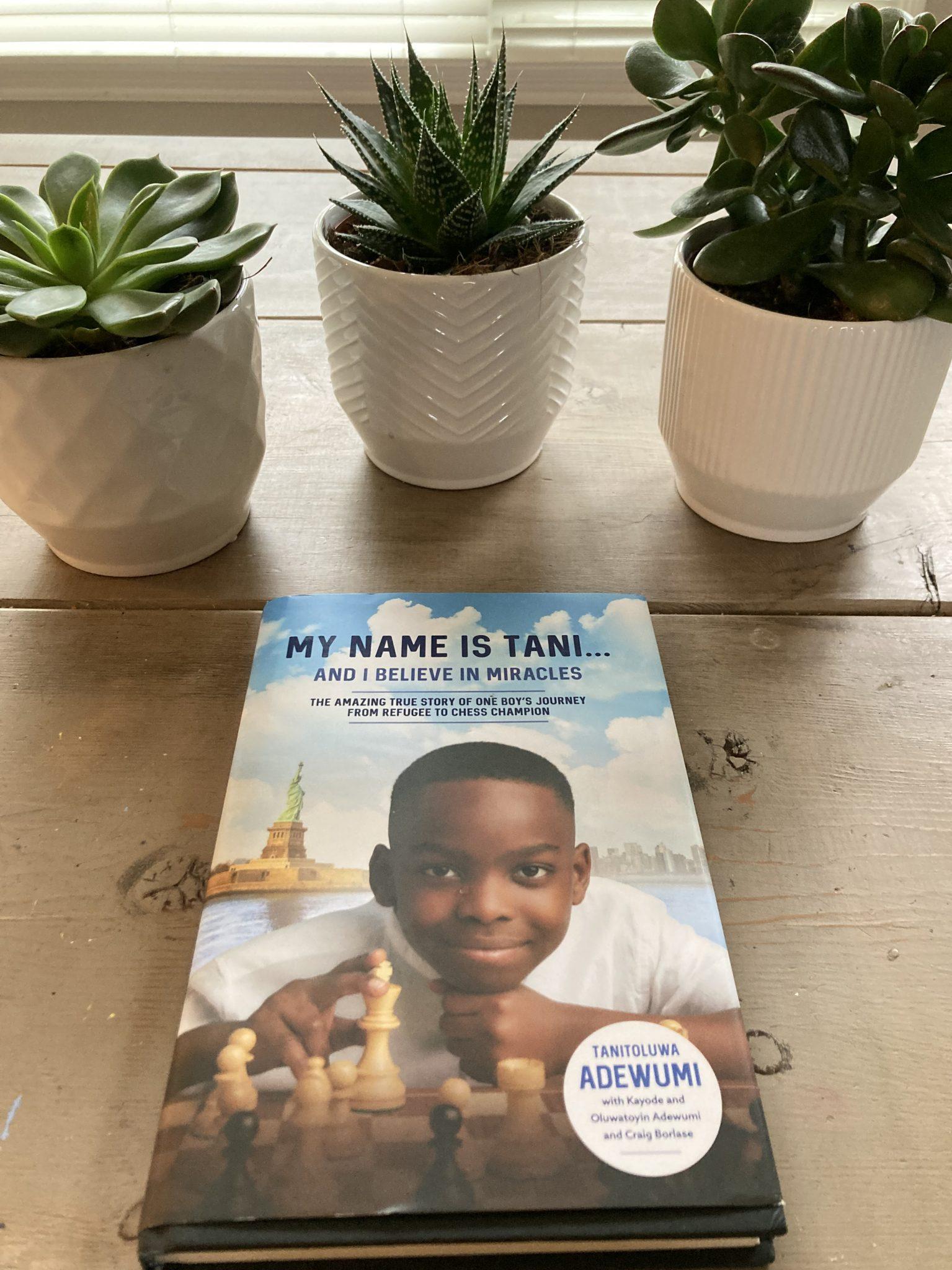 The story of Tanitoluwa Adewumi or "Tani'' and his family is one of hope and hard work. Tani and his family came to the United States from Nigeria in an effort to flee unrest and persecution from Boko Haram. The Adewumi family quickly found that while the United States offered them safety, there were still many difficulties. Through hard work and grit, Tani and his family have not only survived, but thrived. Tani has contributed to three different books about his story, first, a hopeful picture book called Tani's New Home written about how once in the United States, Tani is able to follow his passion and succeed in playing chess. Tani with the help of author Craig Borlase tells his story in more depth in My Name is Tani and I Believe in Miracles: Young Readers Edition. This edition is aimed at 8 to 12 year olds. Then for adults and older readers there is a full version of the story entitled, My Name is Tani… and I Believe in Miracles: the Amazing True Story of One Boy's Journey From Refugee to Chess Champion. This version is written by Tani, his parents, Kayode and Oluwtoyin Adewumi and Craig Borlase. This story is one that will be loved by all ages, just pick the edition right for you. Tani and his family will quickly steal a place in your heart. Their story is one of fulfilling the American dream and being able to give back. These books provide a great opportunity to talk as a whole family about hope and dreams and how hard work can lead to success.

Other Posts
A teacher in an inner city school describes how her school helps with the integration of students from all over the world.
September 7, 2022
Associate Director, Liz Jevtic-Somlai, was interviewed by Julie Rose on Top of Mind Podcast.
September 6, 2022
In these "Back to School" days, it is important to note that education is a vital step in self-actuation. Helping schools recognize best practices in supporting ESL is the basis of building communities full of strong and capable citizens with skills that will provide societal dividends.
August 30, 2022
Sign up for email updates