Blog
→ September 30, 2021
Book Review: When Stars are Scattered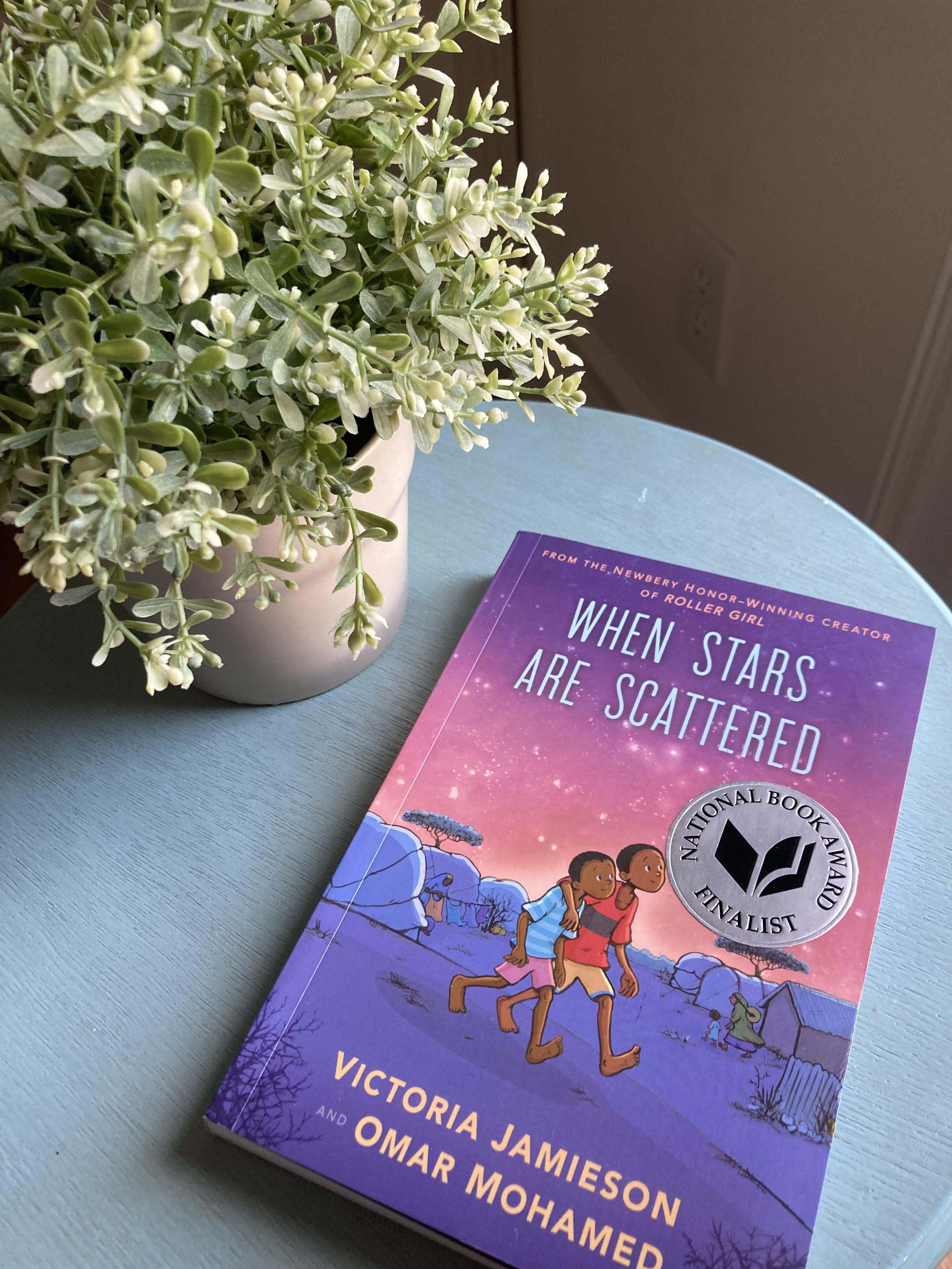 When Stars Are Scattered by Victoria Jamison and Omar Mohamed
This graphic novel is heartwarming and heartbreaking all at once. The story of two brothers from Somalia who have spent the majority of their lives alone in a refugee camp in Kenya. One brother is nonverbal and has several other health problems. This is the story of how they survive life in a refugee camp and how they find hope. I loved how accessible this book was. It was a quick, easy read appropriate for those around 8 years old and up. It did discuss hard truths such as days without food, but Omar always manages to come back to hope. I appreciated the focus on the importance of education and the difficulties of obtaining it. This book is a great book to help even young children gain perspective about how difficult life can be for a refugee. The one aspect I wish was different, was that the book ended as soon as Omar and Hassan are resettled. It gives the impression that once a refugee is resettled, their problems are over, which is not usually the case. I wish it had continued to tell the story of resettlement. This is definitely a book you will want to pick up.
Other Posts
As we strengthen our relationships with resettlement agencies, friends, and community partners, we are discovering that the work doesn't have to be big to be important.
May 21, 2022
Not only is restoring welcome the right thing to do as humans and as Americans, this week's meetings with fellow Virginians affirmed that I am not alone in believing that "it is vital to our nation."
May 12, 2022
For a small corner of the world, in Switzerland, what has happened in Ukraine has opened a door I didn't think I would ever see.
May 4, 2022
Sign up for email updates