Blog
→ September 30, 2021
Book Review: The Boy at the Back of the Class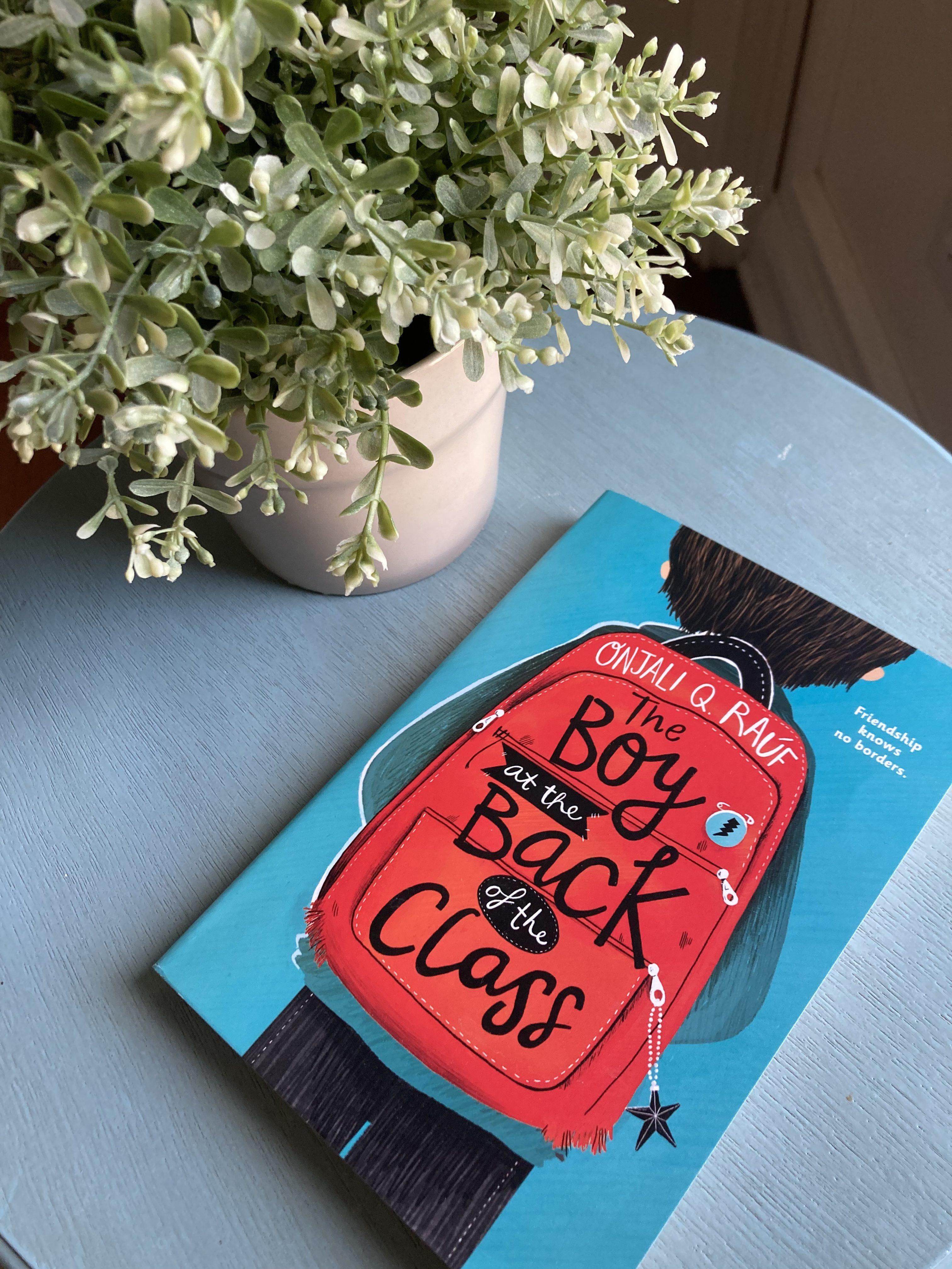 In The Boy at the Back of the Class, by Onjali Q. Rauf, five students learn they can make a difference and the value of friendship. Ahmet is a new student in school, he is a 9 year old Syrian refugee. This is the story of how he becomes friends with Alexa, Michael, Josie, and Tom. Ahmet continually shows his bravery as he learns to adapt to a new place and to trust his new friends. Alexa, Michael, Josie and Tom learn that they can speak out and stand up and that friendship is a joy no matter the differences. In this book, there were both children and adults that were unkind, something that we come across on a daily basis. However, the five main characters found ways to stand up to those that were unkind. They learned that by talking to helpful and kind adults around them, they could make plans and make a difference. This book would make a great read-aloud for 8 to 12 year olds and would provide for lots of discussion about how to be a friend and specifically how to support refugee friends. The book ends with several helpful pages of questions to consider and offers ideas of how individuals can help with the current refugee crisis. For other options to find ways to help visit: https://tsosrefugees.org/blog/2021/08/16/how-you-can-help-our-afghan-allies
Other Posts
A teacher in an inner city school describes how her school helps with the integration of students from all over the world.
September 7, 2022
Associate Director, Liz Jevtic-Somlai, was interviewed by Julie Rose on Top of Mind Podcast.
September 6, 2022
In these "Back to School" days, it is important to note that education is a vital step in self-actuation. Helping schools recognize best practices in supporting ESL is the basis of building communities full of strong and capable citizens with skills that will provide societal dividends.
August 30, 2022
Sign up for email updates