January 13, 2021
"Auntie Farida" - Supporting Refugee Women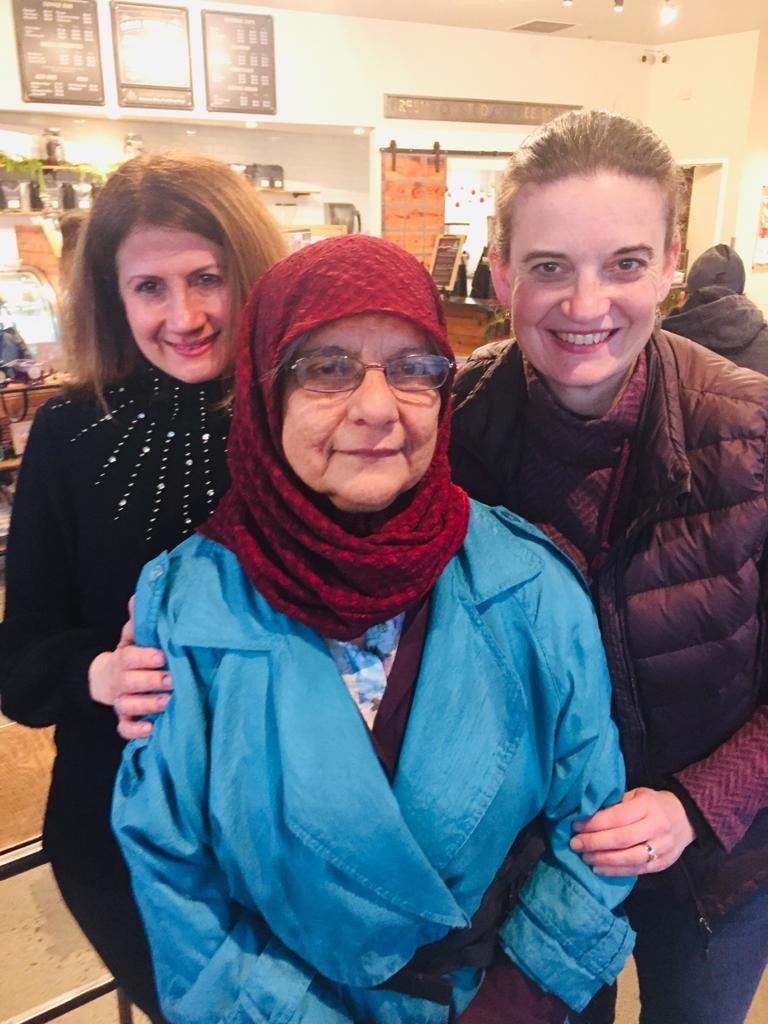 It started over cups of hot cocoa a little over a year ago. My friend Farida introduced me to her friend Dilek. "When we see something wrong we must try and do something about it. Dilek is a doer. You will like her," she said. All three of us had lived elsewhere (Turkey, Pakistan/India, Utah/Portugal) but moved to Bellevue where we raised our families. All of our children went to the same high school but graduated in different years. We have a lot in common including the shared experience of moving to a new country, with a new culture and language, difficult in the best of circumstances. For refugees, arriving with virtually nothing immensely complicates making a new life. What welcome would be most helpful?
Dilek and a group of Turkish women in our area started their own non-profit, TURKCHA to focus on welcoming, empowering, and supporting women refugees. To help with things like getting a first driver license, preparing for a new baby, taking an English class, and providing temporary assistance with food and housing insecurity. Dilek and her group visit women in their homes, develop relationships, and continue to check in after an emergency passes. Turkcha provides something they valued as newcomers themselves: caring connections.

"Auntie Farida" is a ball of energy, compassion, faith, and pragmatism who keeps us organized, having been a project manager at Microsoft for years. She is on the advisory board of the Muslim Community Resource Center and champions partnerships with interfaith groups, local services, NGOs, and community volunteers to serve those in need no matter their background. Her passion is to listen to individual stories and meet people where they are, one by one.

Over the months that followed, we went on walks, sent emails, visited families, and most importantly built connections between NGOs, private groups, and individuals—as mentors and friends, strengthening a network for newcomers. TSOS team members volunteering in the community acted as a bridge to services when families needed it. Interconnectedness further increased through story gathering as TSOS interviewed advocacy groups, highlighted education programs, and listened to our new neighbors. Then Covid hit Washington state.

Washington was quick to respond to the pandemic since the first breakout was here. Lockdowns, working from home protocols, limited travel, and remote learning changed the greater Seattle area in a heartbeat. Many recently arrived refugee families found their jobs either disappeared or became "essential." Our collective network was able to pass along curated Covid information and answer questions. In-person visits have become less frequent but caring connections endure. TURKCHA and MCRC were recipients of emergency grants from the Seattle Foundation, a huge local philanthropic organization supported by local businesses and individual giving. Thus the community outpouring of concern for newcomers is finding its way to some of our individual families because Farida asked a couple of friends to drink hot cocoa together.
Women of all faiths supporting refugees