January 9, 2021
A First Playdate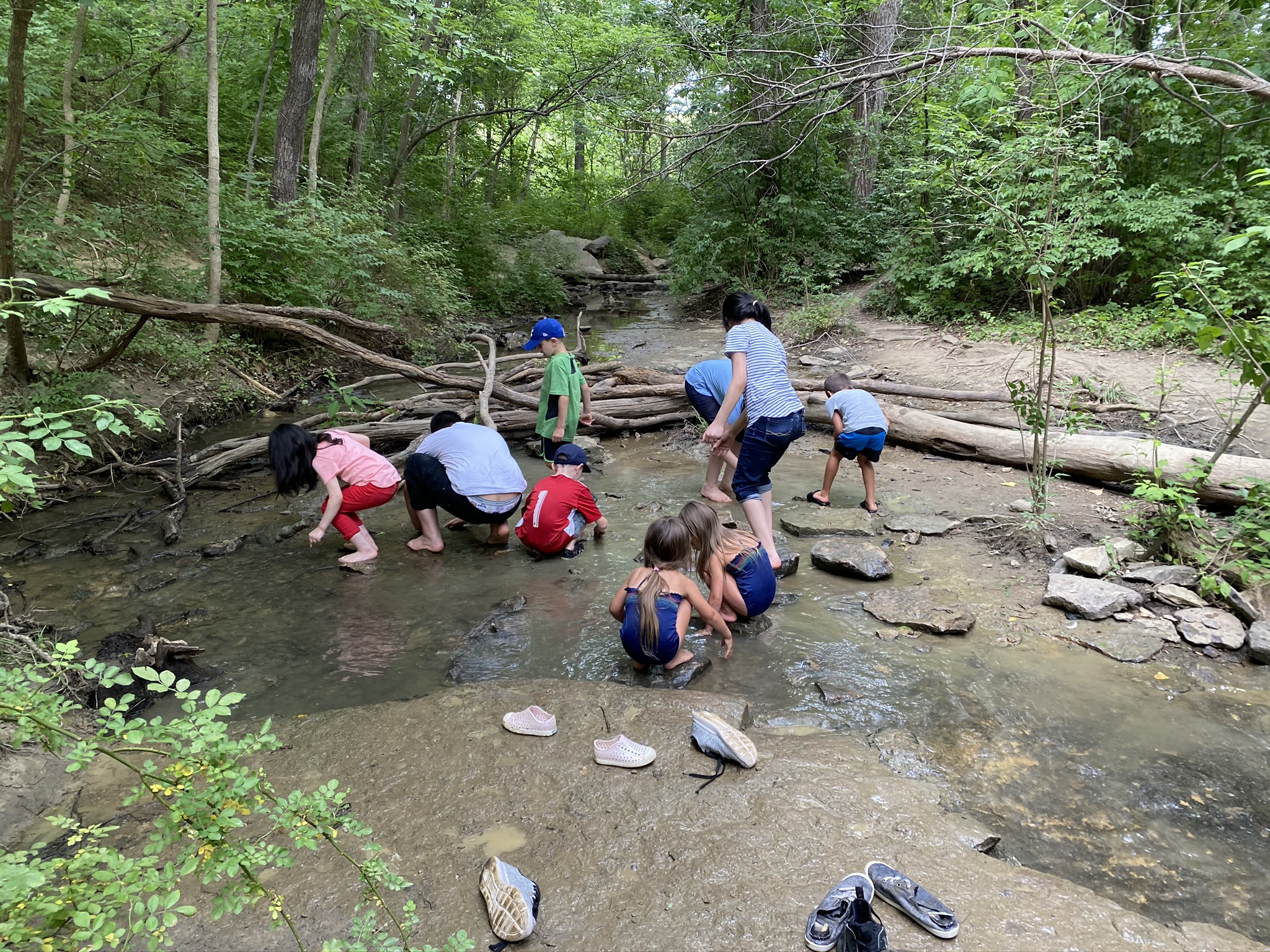 This sweet picture looks exactly like what it is- a fun playdate complete with a short hike and playing in a waterfall, climbing on trees, building dams in the creek. Just nine children playing together, enjoying nature, laughing, digging for shells, working together, and cooling off in the summer heat.

But there's more to the story. Four of these children are participating in their first play date. Yes, their very first. They have never felt safe enough to enjoy nature like this or to play with children outside their family. Where these kids are from, there is war, not waterfalls, gunshots ringing, not good friends.
This picture, this day, was a subtle part of the well-deserved new beginning these children need. They deserve a safe world to play in, friends to help them learn and grow, schools that teach them that they are important and that they can achieve anything they work hard for. Isn't that what all children deserve?
Hopefully, this playdate was a small step toward healing for children who have fled their homeland, uprooted their whole lives to find safety and freedom and a new beginning. And it was certainly a wonderful adventure for all the children! The fun and merriment that was had that day was definitely the start of a beautiful friendship.
Other Posts
As we strengthen our relationships with resettlement agencies, friends, and community partners, we are discovering that the work doesn't have to be big to be important.
May 21, 2022
Rugs? Why would they need rugs? Everything I thought I knew about helping someone acclimate to a new country and a new culture flew straight out the window of the resettlement agency that my TSOS colleagues and I were volunteering at.
March 21, 2022
If you have a story, experience or opinion to share in support of our Afghan allies, we ask you to share it to help us demonstrate public support for legislation that supports and aids these individuals and families.
February 9, 2022
Sign up for email updates