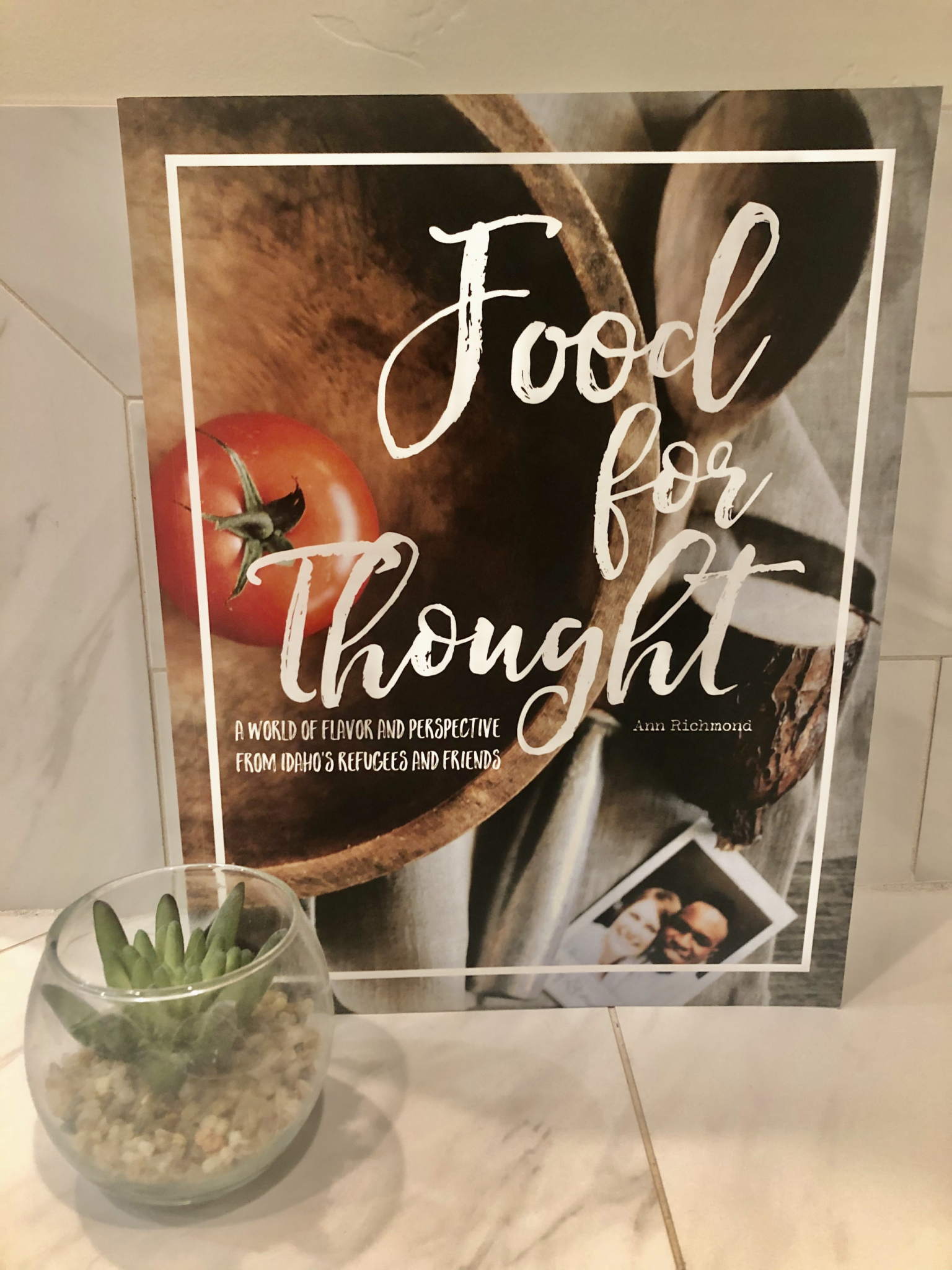 FOOD FOR THOUGHT
What can we possibly do against such odds? How can our minds even take it all in? It's almost impossible...millions turn to statistics in our minds. But ONE, one is a life. One is a story. One is a tragedy. One is a new start. One is renewed hope, and one is where we begin again to put our world back together.
"Food for Thought" is a very small offering, but it's a place to start. By reading it, by entering your kitchen and making someone else's recipe, a recipe that came from their home, you are letting that person in. And while you cook, I hope you read a small part of their story, and that you let that in, as well. This is only a collection of stories and recipes from refugees and people who work with them in one relatively small corner of America. But giving ourselves a chance to be open to a little "food for thought" is a place to start and a place to change our hearts and our thinking.
To qualify as a refugee, a person has to leave their home country and make it to a host country on their own. They then wait, usually with very limited resources and rights, to see if they will be resettled, usually by the UN. Unless a refugee already has family in a specific resettlement country, they usually have no choice about where they will be resettled. Asylum seekers usually need a relative or sponsor. They cannot simply go where they would like.
This book is by no means a complete picture. There are many countries that are not featured. Not every refugee population that comes to America has been resettled in Twin Falls. Not every population that has been resettled there is featured. However, it is a place to start understanding. I ask you not to see the incompleteness but to see the courage of those brave enough to share their stories.
As I entered the homes of the generous refugees who agreed to host me and share their stories and their foods with me, I often removed my shoes. It wasn't just politeness. When someone trusts us and allows us in, we should treat it as holy ground. In this book, each of these people is opening the door to you and offering you a seat at their table. By sharing their food, by sharing their story, they have opened the door of themselves to you, and it is a sacred trust to walk through it. When you walk through their door, they will become a part of you and a small part of them will be inside you forever. Things begin to change when we allow ourselves to become a part of each other.