June 29, 2019
One Journey Festival 2019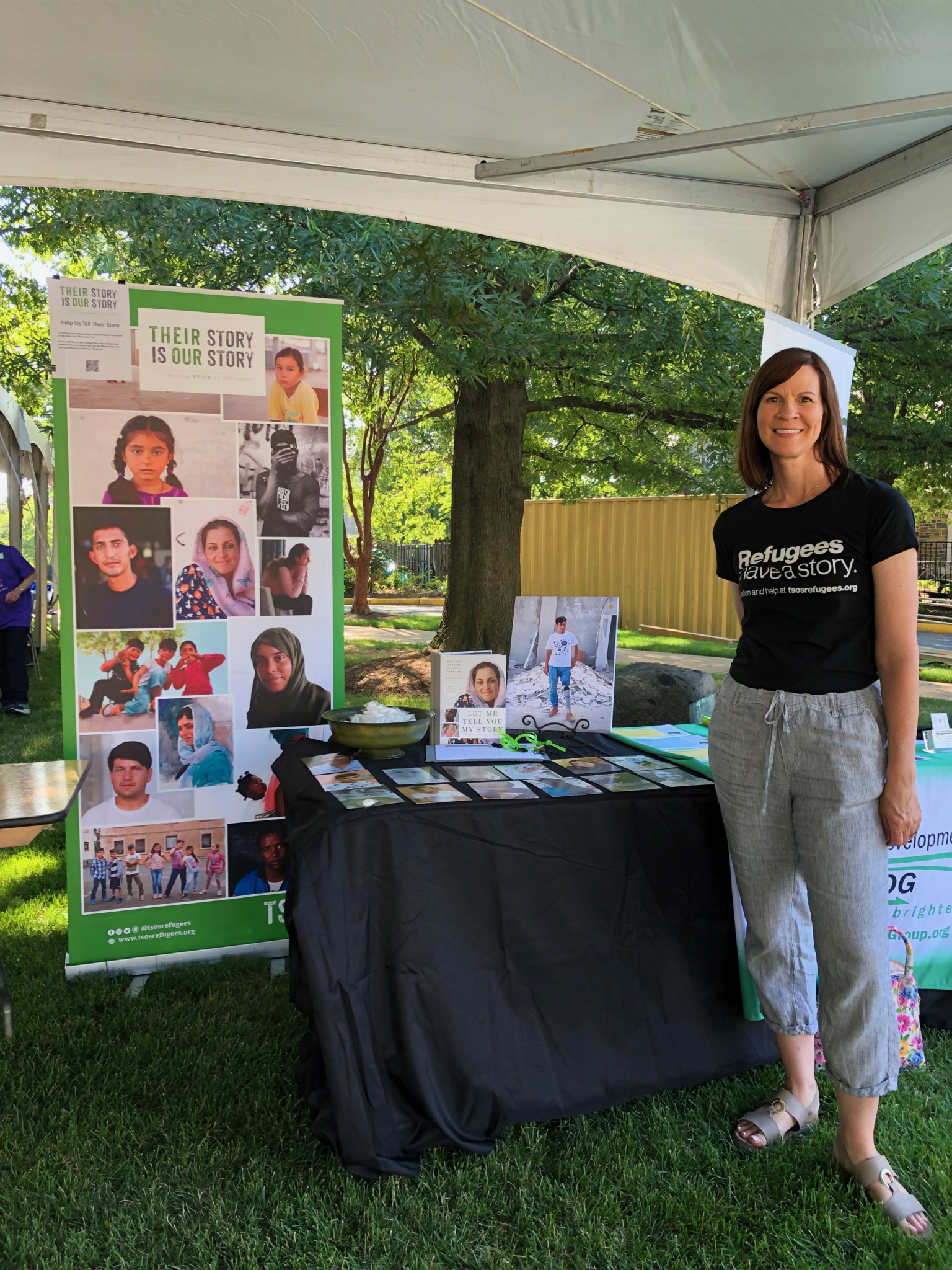 In concert with World Refugee Day celebrations, a D.C.-based non-profit organization, One Journey Festival, whose mission is to amplify refugee voices and enhance public awareness of refugee talents and contributions, hosted its 2nd annual event at the National Cathedral at the end of June drawing more than 5,000 participants. The day-long festival featured music, dance, storytelling, soccer, a take action tent, virtual reality, speakers, refugee-owned food trucks, a robust marketplace, unity parade and more. Their Story is Our Story took part in the event alongside 200+ organizations, businesses, and NGOs. Since then, we have formed important partnerships with One Journey Festival, NOVA Friends of Refugees, ECDC, Catholic Charities Diocese of Arlington, and have developed valuable friendships with individuals who want their story to be told.
Other Posts
I quickly realized that in order for my friend Jahan to re-establish her upended art career, she would need some help from a local artist. Enter Ann Marie Coolick, an artist from Arlington, Virginia.
October 24, 2022
To me, the label "refugee" is a badge of honor. I invite you to honor and celebrate refugees and welcomers with me this month and to meet some of these heroes at TSOS's Virtual World Refugee Day event on 17 June.
June 8, 2022
Not only is restoring welcome the right thing to do as humans and as Americans, this week's meetings with fellow Virginians affirmed that I am not alone in believing that "it is vital to our nation."
May 12, 2022
Sign up for email updates