June 20, 2019
2019 World Refugee Day Celebrations, Washington D.C.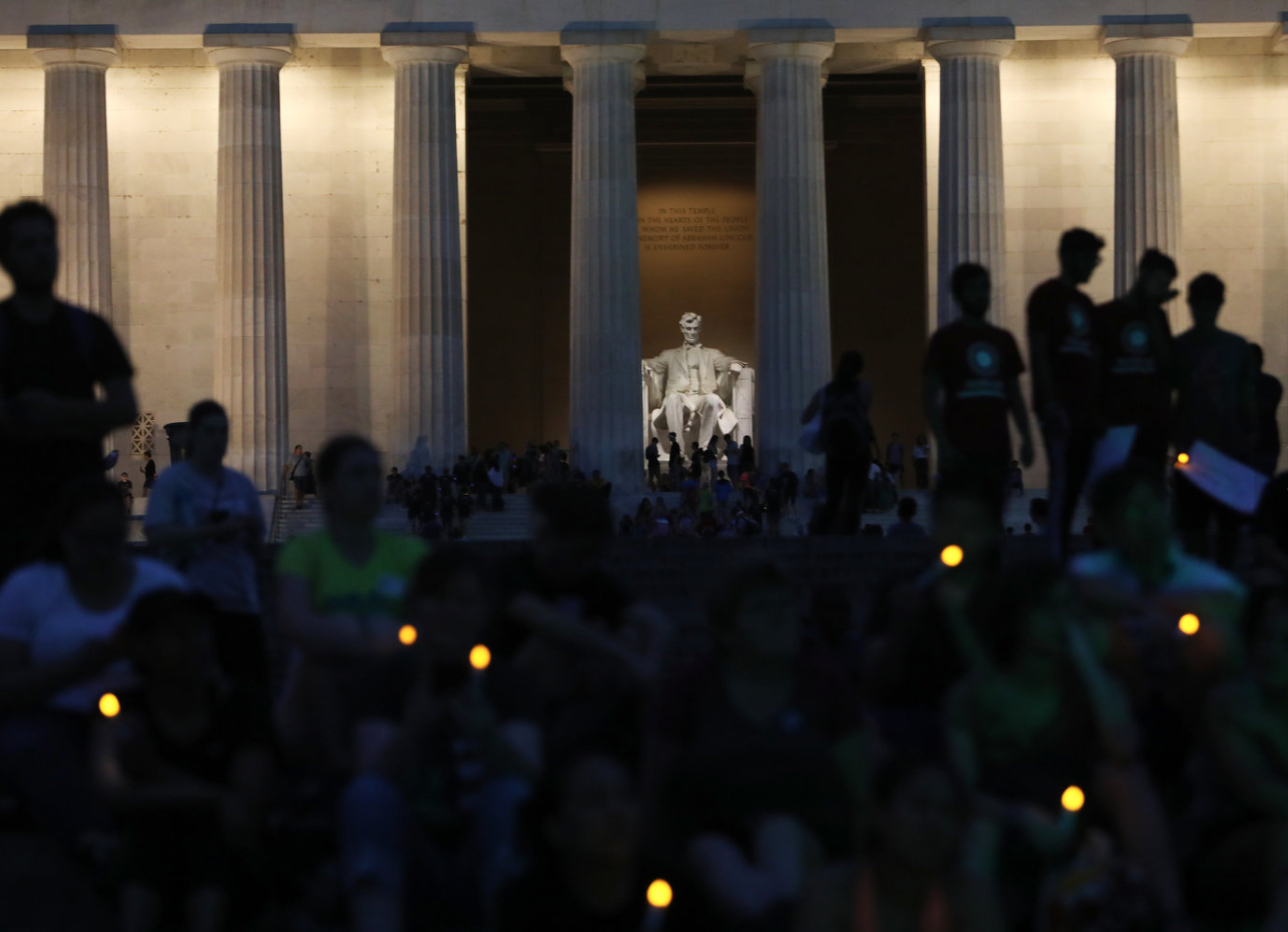 In solidarity with the 70+ million forcibly displaced people who walk sometimes for weeks over difficult and dangerous terrain seeking refuge, my family and I were proud to walk the 2-mile route from George Washington University's Elliot School of International Affairs to the steps of the Lincoln Memorial. Our walk was significantly shorter than the journey of a refugee considering that an Afghan family from Kabul seeking refuge in Frankfort, Germany would have to walk almost 4,300 miles, cross several 10,000 ft. mountain ranges, and make a treacherous sea crossing between Turkey and Greece in an overloaded, unseaworthy rubber boat. That distance--from Kabul to Frankfort--is the equivalent of walking from Boston, Massachusetts to San Diego, California then up the West Coast, past Seattle, Washington, to the Candian border. (Distances calculated using Google Maps.)

Despite the shorter distance, a walk to Lincoln Memorial has been a significant scene for other groups who have marched for freedom from oppression and to raise awareness of suffering. In this way, such a backdrop felt altogether fitting for the cause of shining light and hope out into the world in support of 1% of the world's population seeking refuge (UNHCR Figures at a Glance).
As sunset turned to night, participants lit candles while listening to stories from refugee support workers in Greece and from those who have successfully integrated in the United States. For me, one of the most moving moments of the evening was hearing the Star-Spangled Banner sung by a former refugee from Syria in his native language, a gesture showing that a newcomer can love both their own homeland and mine too.
2019 DC Sunset Run for Refugees