May 2, 2018
TSOS Subject of BYU Graduate Level Communications Course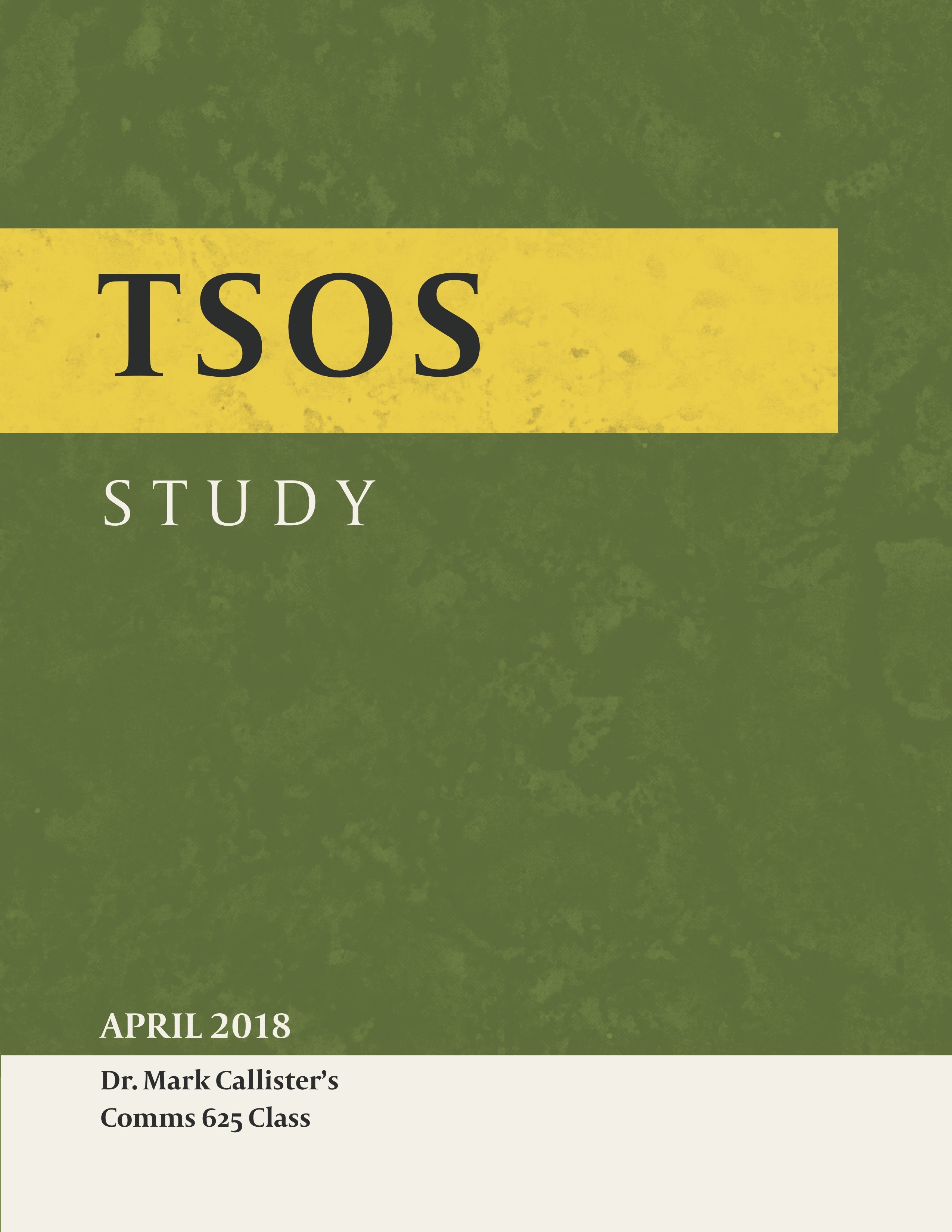 Throughout their winter semester at Brigham Young University in Utah, USA, graduate students in the department of Communications devoted their studies to analyzing the social media reach and strengthening the efficiency and impact of the work we are doing at Their Story is Our Story.

Overseen by professor Mark Callister and driven by their desire to best understand the nature of non-profit grass roots activism particularly in the world of humanitarian work, this group of astute and savvy scholars were able to offer impactful consultation to the founders of TSOS.
Via video conference call from Utah to Germany, where TSOS President Trisha Leimer and original TSOS team member Melissa Dalton-Bradford both live, the graduate students presented several detailed Power Point evaluations of topics as general as why and how storytelling impacts listeners to areas as specific as what immediate tasks millennial TSOS followers hope to leave with after visiting the organization's website. TSOS learned which kinds of stories and even what subject matter in photos tend to inspire viewers the most. And students understood why our drive to share these refugees' stories has not, in spite of the whimsy of news cycles, lessened but only intensified.
Detailed and well-organized, the two hours of direct consultation offered to both students and volunteers alike insights that will help to optimize the content and reach of our story-sharing efforts and gradually shift public perception of and engagement with refugees the world over. It also impressed on us that followers are not content with being emotionally moved by another's plight. What you want is to be authentically, proximately, really interconnected. What you want is to do something direct and human and helpful. You understand intuitively that what matters is building a human connection with these people who are in distressing and often desperate circumstances.
You want to help one-on-one. You want to do something with your gifts and time that really, truly matters.
This is why our next step at TSOS will be to build and refine a TSOS Tool Kit that you can access through a pull down tab on our wall. That Tool Kit will give options of daily, weekly, monthly and long-term actions you can take to help one refugee. An example of this might be to connect through social media our followers with specific refugees, allowing a relationship to grow as you share your stories with each other.
That is but one possible instrument to be found in our upcoming TSOS Tool Kit that literally will turn Their Story into Your Story, too.
A huge and heartfelt thanks to BYU's Graduate level Communications Persuasion course!
Our thanks go to Professor Robert Wakefield, who brokered the connection between this graduate level course and members of TSOS, to Dr. Callister himself for spearheading it.