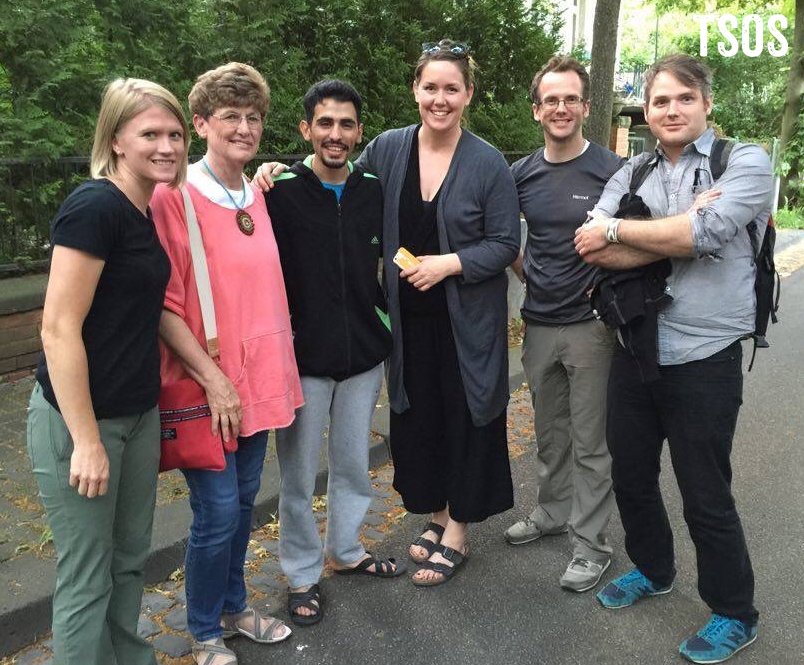 Here we are posing with award-winning pianist Aeham Ahmad near his temporary home in Wiesbaden, Germany, on the day we interviewed him (July 7, 2016). He had just returned from a long, tiring trip to Poland, where he had performed yet another concert without pay. He was tired but graciously met with us and shared his commitment to help solicit aid for his fellow refugees through his music. His longing for his wife and children, who were still awaiting travel documents before joining him, and his grief for those still suffering in his homeland were palpable.

Other Posts
To me, the label "refugee" is a badge of honor. I invite you to honor and celebrate refugees and welcomers with me this month and to meet some of these heroes at TSOS's Virtual World Refugee Day event on 17 June.
June 8, 2022
As we strengthen our relationships with resettlement agencies, friends, and community partners, we are discovering that the work doesn't have to be big to be important.
May 21, 2022
Sign up for email updates