Zarrin · Afghanistan
The Journey: The Sea Was Like a Storm
I don't want to ever go back to the sea.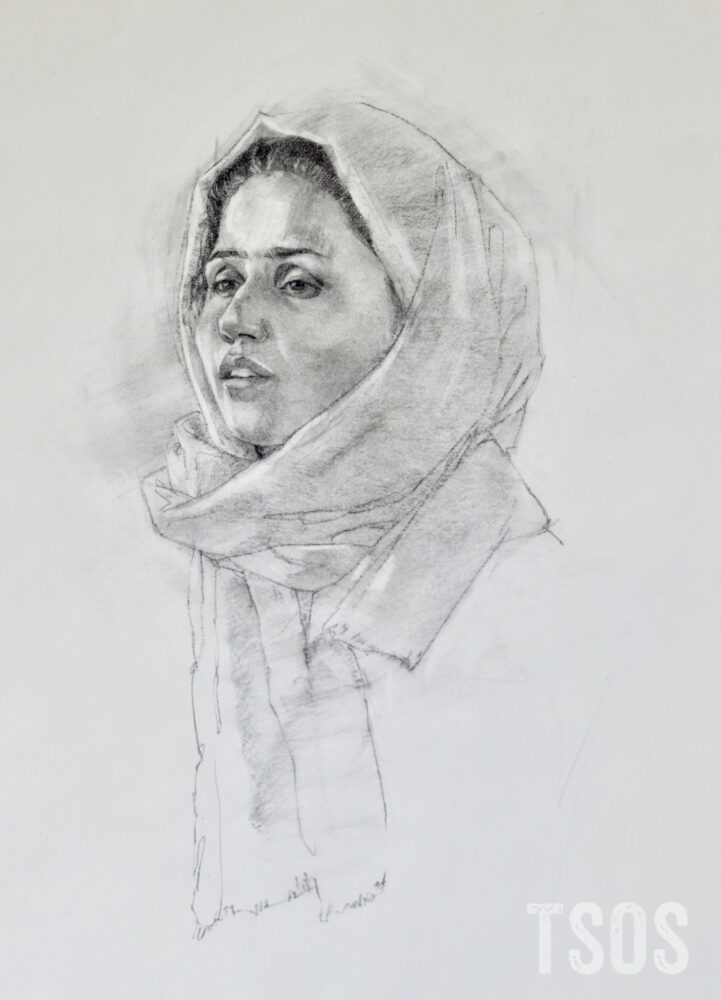 My name is Zarrin. I am from Afghanistan. I was a teacher, an English teacher. I didn't have any problem with my life. I liked my life. In Afghanistan, I had a big house like a garden. My husband was a rich man; he had lots of money. He was a businessman, a hand carpet worker. My life was very great in Afghanistan. My children studied in priority school.
All the time the Taliban was warning my husband. "Why your wife go to school and teach children? If your wife goes to school we'll throw acid on her face and take your children."

They don't like education, don't like the woman go to school. One day my husband drove me to school. He had lots of work and a meeting so he left. After that the Taliban they came in front of my school and stopped their car and called to me, "Come here." I did not go. I shouted. People began coming and they left.
Back in the school I told the principal and he called my husband and my husband came back to get me and take me. After that I called my brother. "What should I do? I can't live life here. This life is very difficult for me. Every time I wear my [proper] clothes, I go to the school, I teach, my mind is good to teach students. My life is very dangerous. What should I do?"
My brother said to me, "You must leave the country because your husband, you, and your children might be stolen and killed." After that it was hard, very difficult for me to make a decision because I liked my life but I worried that maybe the Taliban would steal me or my children.
We had to leave because of all the warnings, many times warnings my husband,
"Why does your wife go to school and teach? The woman should never go to school to teach the students. Just the woman stay at home. Not outside."
And after that my husband decided to leave.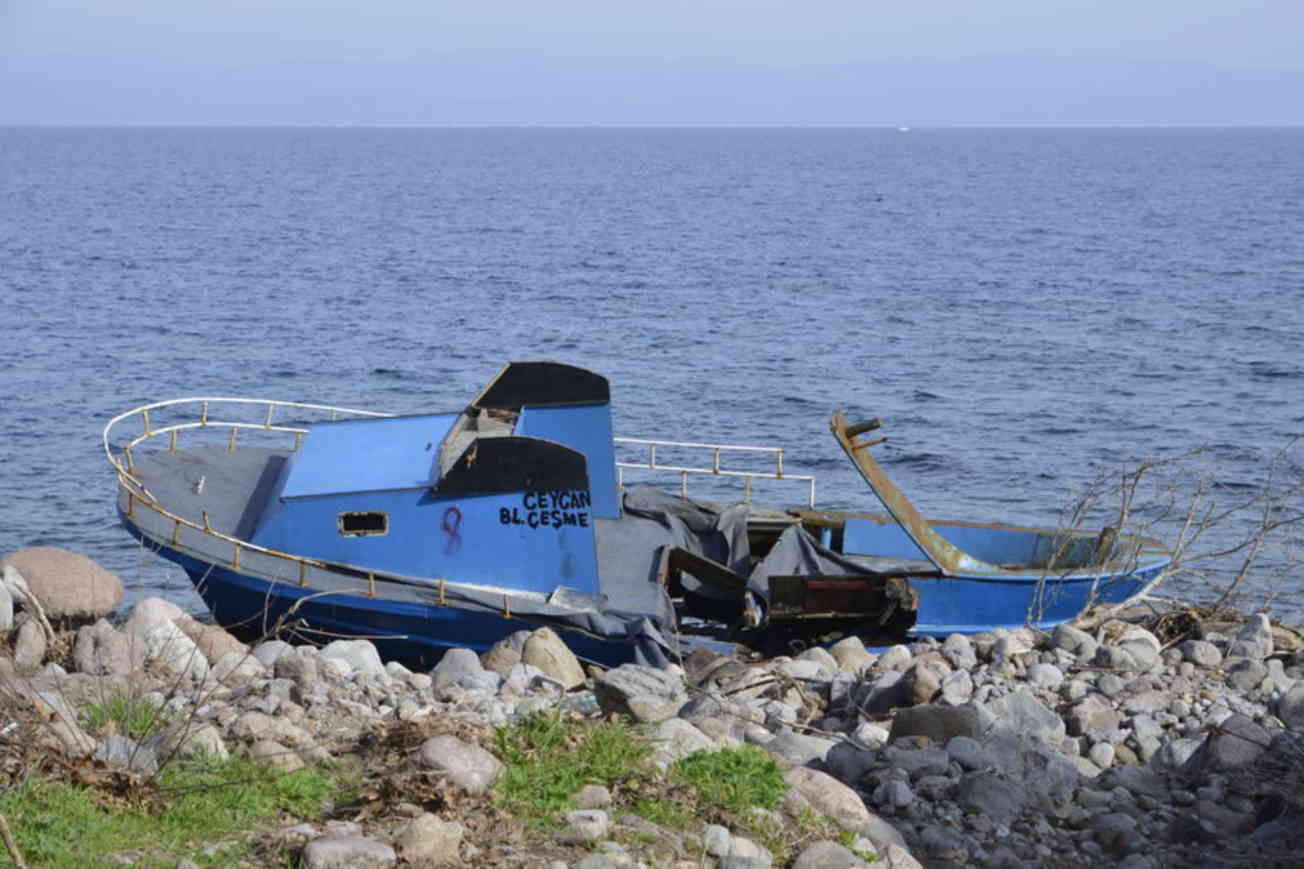 After receiving numerous death threats from the Taliban, Zarrin and her husband fled their home and journeyed from Afghanistan through Iran and into Turkey before crossing the Aegean Sea to Greece. Over the mountains, they each carried a child while their oldest walked alongside. At one point Zarrin was alone with the children for three days with nothing to eat but snow while her husband left to buy food and arrange for exorbitantly priced travel documents.

I went to the ship despairing. My husband said to the Mafia [smuggler], "I have lots of money give to you for my family to buy [a good ship], not the plastic boat." The Mafia said, "OK." Every time he said, "OK" but when I came in sight of the sea [and saw the inadequate boat], he said, "Go! Go! Go! If you not go, you never go to ship."
My family had to go. When we got into the boat, lots of water was coming in — my clothes, my children — I think maybe my children will be dead and into the sea. I'm shouting! The Mafia said, "No, no. Go! You must go!" When the boat began out into the sea, because the sea was like a storm, the boat tipped and the Mafia took the persons out. The sea was lots of storm! Much! The waves were coming into the boat but the police were coming and when my husband see, he shouted that he didn't want to stay here so we got back in and tried again.
My husband collected lots of money and our money was with me in the back [of the boat]. The Mafia said to me, "All in the back, all the persons take and throw your things into the sea. If you do not throw everything into the sea, maybe you will all drown." The ship was full of water. Water! My dress, yes, my clothes were wet. I was so distressed I didn't remember my money in the backpack. The Mafia took all things in the back [of the boat] and threw them into the sea.
When we arrived on the island, Greece, my husband called me.
"Where is your bag?"
I said, "Into the sea."
When my husband saw my bag was not in the boat, my husband began shouting and fell out onto the ground. After that the Greece police came and took the shoulders of my husband and carried him into the hall. And the doctor is there. The doctor came and examined my husband and called another doctor to come. And he checked him and after that they bring an ambulance and give oxygen because he doesn't have breath. Because he lost the money.
My family is shouting. The doctor is worried about him because his color was very yellow — very, very bad. Not he can speak. Not he can open eye. Not hear. (He is never sick or had an attack. Never.) And he doesn't breathe. I'm crying, "What should we do?" My children is crying and I am crying. "I want my husband. Maybe my husband is lost."

After two hours they gave oxygen and some tablets and the doctor examined and after two hours let him go on the bus into the island. Now he is OK. It was very difficult.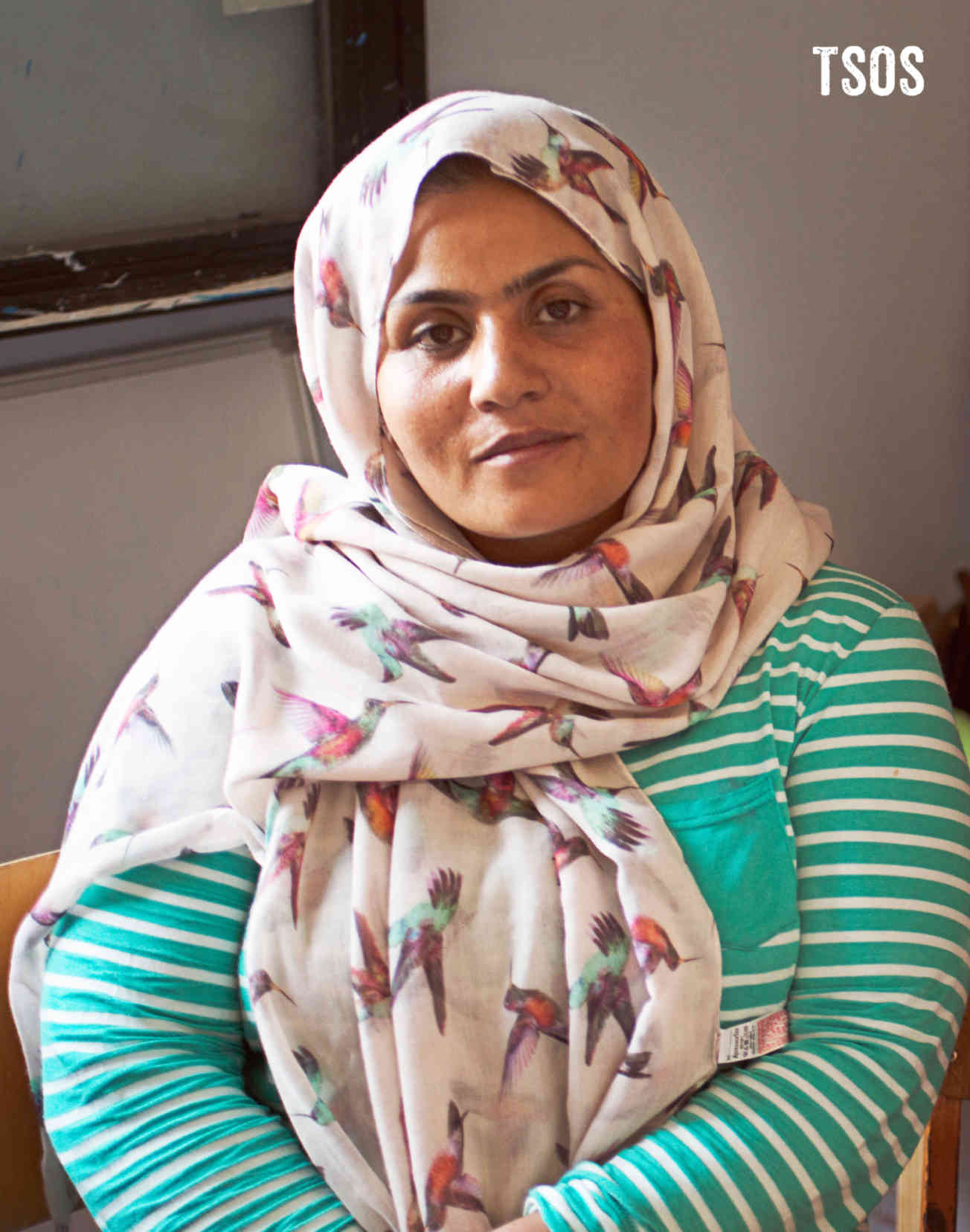 It is my advice for another person to never come by ship in the sea because the sea is really dangerous. All the time in my dreams I see my family drowning in the sea. Sometimes in the night I am crying in my dream. My husband calls me, "Why are you crying?" When I sit in my place I think about the journey, about the sea. I don't like sea. I don't want to ever go back to the sea.

Now we don't have any money here because I lost the money. This life is really difficult for me. This is very difficult for my family.
Informed Consent
Our team members obtain informed consent from each individual before an interview takes place. Individuals dictate where their stories may be shared and what personal information they wish to keep private. In situations where the individual is at risk and/or wishes to remain anonymous, alias names are used and other identifying information is removed from interviews immediately after they are received by TSOS. We have also committed not to use refugee images or stories for fundraising purposes without explicit permission. Our top priority is to protect and honor the wishes of our interview subjects.