Momo · Somalia
Why We Flee: I Don't Know How to Be Happy
"Call your family. Send money." I said, "I don't have family. I am an orphan."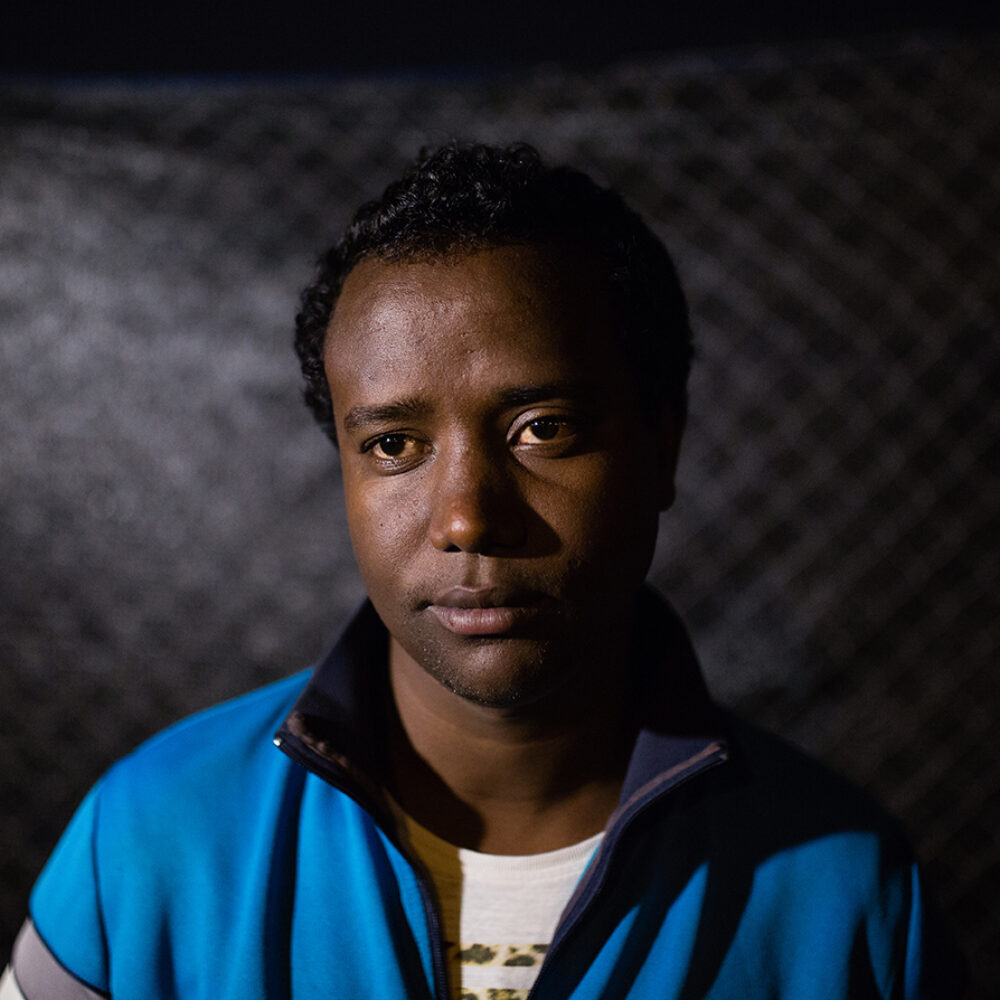 I was born in Somalia. One day, when I was nine years old, I came home from school and saw too many people at my house. When I went inside, I saw my father, my mother, my six sisters, and four brothers were all dying. Someone killed my family. I don't know why.
My uncle took me to live in Yemen; I lived there with him until I was sixteen years old. Then I decided to go to Europe. I went through Libya to get to the sea. But the militia took me to a prison for seven months. They said, "Call your family. Send money." I said, "I don't have family. I am an orphan." But he said, "No! Call them." I said, "I don't have a family to call." After that, he beat me until I was very sick, and I was in the hospital for three months.
In Libya, I saw sisters and brothers who were abused by the military. They would take the girls and do sex with them by force. If we tried to help, they would kill us. There's no justice. It is a desperate life.
I finally left Libya and went to Sweden to get a good life. I stayed there six years, but I was not happy. I remembered all the things that happened to me. Now I'm in Italy. I am always stressed about memories of my family and war. I don't know how to be happy. I see my family in my eyes, and I don't know what to do. I am not strong. I speak five languages. I need to work so I won't just think about my family anymore.
Informed Consent
Our team members obtain informed consent from each individual before an interview takes place. Individuals dictate where their stories may be shared and what personal information they wish to keep private. In situations where the individual is at risk and/or wishes to remain anonymous, alias names are used and other identifying information is removed from interviews immediately after they are received by TSOS. We have also committed not to use refugee images or stories for fundraising purposes without explicit permission. Our top priority is to protect and honor the wishes of our interview subjects.