Mariia · Ukraine
We Are a Welcoming Community
When a choir becomes a family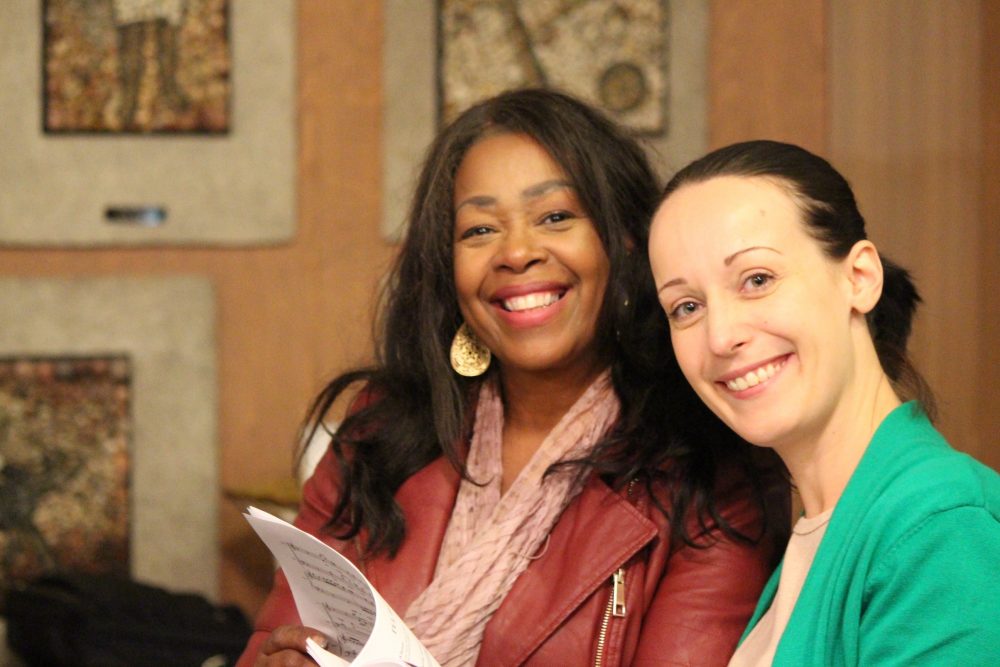 I grew up in Ukraine. I did a lot of different things. I used to sing professionally, and then my husband and I met. We opened youth hostels in 2010, and we ran those for six and a half, seven years before we moved to the States. But after the Orange Revolution, after Russia occupied Crimea, it wasn't that great for the tourism industry, or for economics in general.
In 2015, my parents-in-law urged us to consider coming here to the States until the situation in Ukraine improves. We came here, and have been here since.

I heard about The Tacoma Refugee Choir in the Tacoma Community House. I have always loved to sing, and it just so happened there was a performance that I attended. I was so impressed with how welcoming everybody was at the entrance, and so I attended the next rehearsal, and have been with the choir ever since. It has changed my life.

We are a welcoming community. The choir is creating a welcoming space for all people. It doesn't matter whether they're a refugee or an immigrant or just a member of this community to come and join the choir. We provide support. And that's really nice because a lot of immigrants are refugees when they come to the States. They come on their own. And simple things, just ordinary things like family or friends, they don't have that, and joining organizations like this, they find this group of people who is open to listening to them to support them, to understand them and help them with simple things. Like sometimes it's transportation, or sometimes it's just someone moving in that we're helping to find a truck to move all the stuff.

Ukrainian culture is also very welcoming. If you ever attend a holiday party or family party in Ukraine, you just feel like you are a member of the family of whoever is hosting it. And so with the choir, I'm very excited that I have an opportunity to teach my daughter that people are all the same. There are no differences. It doesn't matter where the person is coming from. It's a person and a human being is an individual, and we have to respect each other and help each other.

The political situation in Ukraine, in general, is very upsetting. I do respect our current president back there, and all he is trying to accomplish.
Interview conducted in 2019.
Informed Consent
Our team members obtain informed consent from each individual before an interview takes place. Individuals dictate where their stories may be shared and what personal information they wish to keep private. In situations where the individual is at risk and/or wishes to remain anonymous, alias names are used and other identifying information is removed from interviews immediately after they are received by TSOS. We have also committed not to use refugee images or stories for fundraising purposes without explicit permission. Our top priority is to protect and honor the wishes of our interview subjects.