Rohingya Children · Myanmar
Stateless and Homeless Through Birth
The first to see the magic - the last to lose hope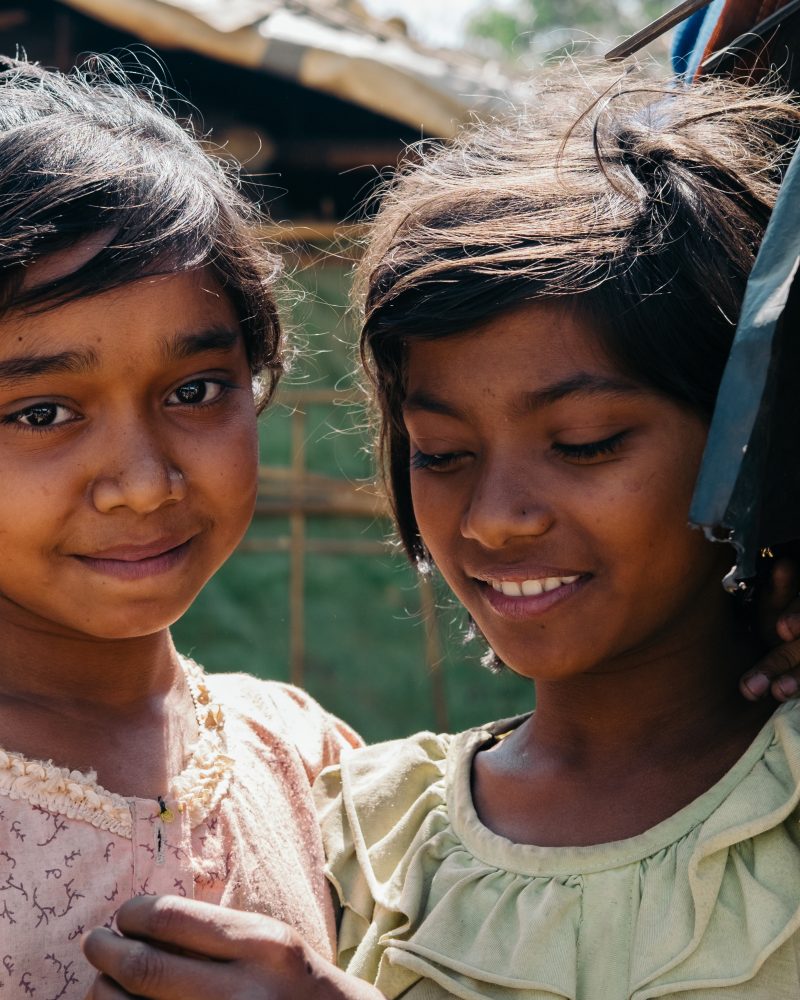 Since 2017, half a million Rohingya children have escaped Myanmar and traveled hundreds of miles to the "safety" of Cox's Bazar refugee settlement in Bangladesh. Many leave all that they know and love - the home country where they are denied citizenship - often with nothing but the memory of having watched one or both of their parents killed in front of them. Many have been orphaned or separated from their families and travel alone at severe risk of trafficking and sexual abuse. The journey out of Myanmar is desperate and the conditions treacherous; the children risk landslides as a result of intense rainfall, extreme heat, exhaustion and starvation.

These children live in a limbo; they have been forced to grow up quickly and yet are unable to look forward, due to the distinct lack of any educational opportunities. Yet, they are filled with enthusiasm, smile, and share their magic - the innocence of a child.
About the Rohingya
There are more than 900,000 Rohingyas at the Cox's Bazar refugee camp. They fled Myanmar after the violence erupted in August 2017. Rohingyas are a stateless Muslim minority in Myanmar. The latest exodus began on August 25, 2017, when violence erupted in Myanmar's Rakhine State, pushing more than 723,000 people to seek refuge in Bangladesh. Most arrived during the first three months of the crisis. Approximately 12,000 people arrived in Bangladesh during the first half of 2018. The vast majority of arrivals in Bangladesh are women and children, over 40 per cent of whom are under the age of 12. Many others are seniors who need extra help and protection. They have nothing and need everything.

Informed Consent
Our team members obtain informed consent from each individual before an interview takes place. Individuals dictate where their stories may be shared and what personal information they wish to keep private. In situations where the individual is at risk and/or wishes to remain anonymous, alias names are used and other identifying information is removed from interviews immediately after they are received by TSOS. We have also committed not to use refugee images or stories for fundraising purposes without explicit permission. Our top priority is to protect and honor the wishes of our interview subjects.