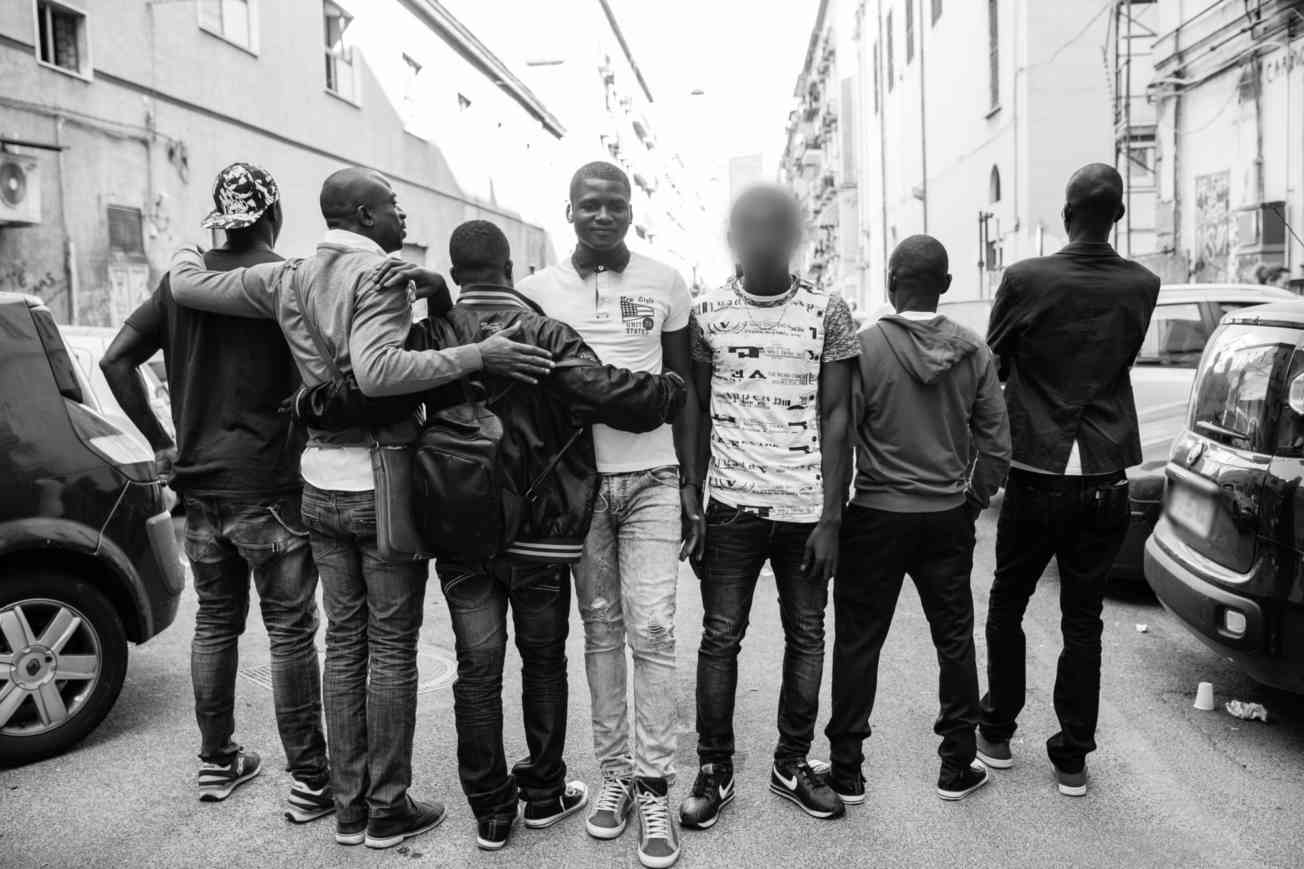 These young, African refugees traveled through the living hell called Libya while attempting to reach European shores. Each one has a horrific, personal story to tell. They are representative of tens of thousands more who face kidnapping, slavery, torture, extortion, and sexual violence in Libya before crossing the Mediterranean Sea to Italy — if they are not killed first. The risks, which are well known, are a stark gauge of how desperate African refugees and migrants are in their search for safety and better opportunities in Europe.
Since the fall of Muammar Gaddafi in 2011, Libya has become a breeding ground for gangs who kidnap, enslave, and extort money from migrants. People smugglers force their human cargo into overcrowded trucks for treacherous journeys across the Sahara desert. One refugee from Nigeria said:
"Libya, it was hell. To cross the desert, we were about 24 in the truck. Some Arabs on motorcycles jumped us in the middle of the night and started shooting. Eight of our people died. For about two days we were in the desert. We had no place to hide. We were drinking our own urine. Only six of us came out alive."
After crossing the desert, competing militias force refugees into detention centers where thousands of men, women and children are imprisoned in grim, unsanitary, overcrowded conditions, deprived of food and abused by their captors. They are treated as slave labor until they pay off what they owe to illegal, human traffickers. And when they are finally free, they face the final, almost unutterable horror of being forced into unseaworthy boats to cross the vast, unforgiving Mediterranean. Thousands never arrive at their destination.
"I spent nine months in Libya calling my family every month to help me get money," reported a refugee from Gambia. "Finally my mother sent me money and they let me enter the boat. From our place they pushed five boats into the sea. Four capsized. A lot of souls died in that sea."
A father from Sierra Leone, who was trying to shepherd his seven-year-old daughter to freedom, said: "They forced us to get into the sea, in a boat. They shot two people in front of me who didn't want to get in the boat. I didn't have any option. When the boat started going in the sea, my daughter cried, I cried. My daughter vomited in the boat. We were eleven hours in the sea then a big ship came and rescued us. They took us to Italy."
"Life in Libya is not good," he concluded, "The journey is very, very risky. Many people died — a lot. That journey is not easy. It is not good."