Afghanistan
The Taliban Slaughtered Gay Men like Animals
It was hard to be gay in my country. You can't live as a [free] man.
I am Nabi, and I'm twenty-five years old. I finished my bachelor's degree as an engineer, and now I am a refugee in Germany. I am also homosexual. It was hard to be gay in my country. You can't live as a free man. I also heard about the Taliban taking gay men and slaughtering them like animals. But the main reason I left Afghanistan was because of my sister. The Taliban wanted to stone her, so we left together.
We came through Iran in the summer, when it was very hot—115 degrees Fahrenheit. We were out in the open the whole time. Some of the people in our group died because we didn't have water. From Iran, we went on to Turkey, and then to Greece. After that we traveled for four months on foot through Macedonia, Serbia, and so on until we got to Germany.
I spent a year and a half living in the Rebstock camp. At first I didn't want to learn German. Then I met a German man online, and he visited me. We started dating, and he has helped me learn German. We write notes to each other, we do household chores, we go shopping, and we visit his parents, all the time speaking German as much as we can.
Now I have a house in Frankfurt, and I have a job so I can pay my bills, and it feels like I have my life back again. I am also helping others like me. There is a group called Rainbow Refugees for gay men from Afghanistan and Pakistan. I help them with the language, I explain the laws to them, and I help them be more open about who they are.
For now, I try my best to learn German well enough to get an internship in engineering and continue my studies.
I hope I can live like a normal man here, as a free gay man. And I hope that I can stay with my boyfriend and we can develop a life together because we love each other.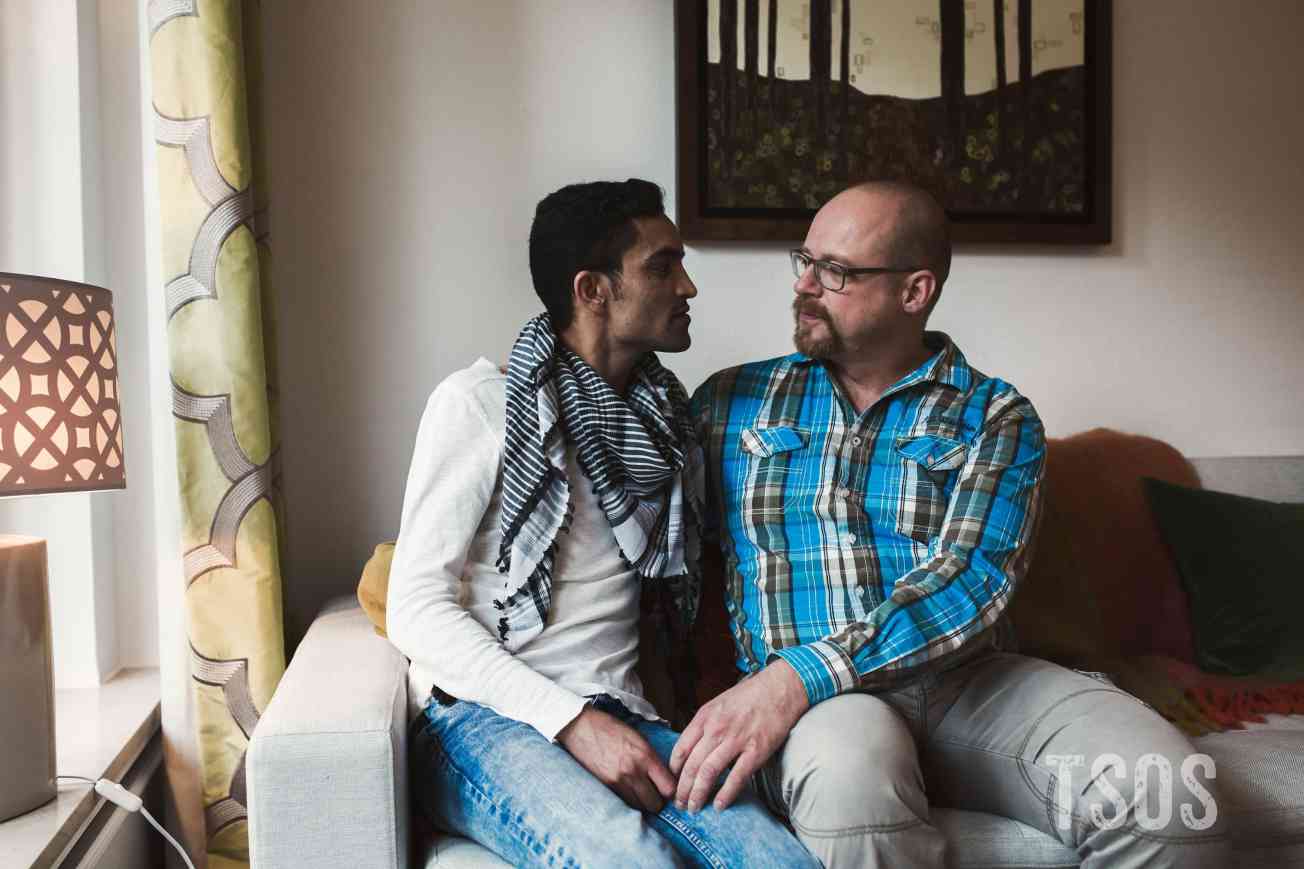 Informed Consent
Our team members obtain informed consent from each individual before an interview takes place. Individuals dictate where their stories may be shared and what personal information they wish to keep private. In situations where the individual is at risk and/or wishes to remain anonymous, alias names are used and other identifying information is removed from interviews immediately after they are received by TSOS. We have also committed not to use refugee images or stories for fundraising purposes without explicit permission. Our top priority is to protect and honor the wishes of our interview subjects.