The Art Creates Support for Families and Children
When I dropped off my first carload … I asked, "May I stay and help?"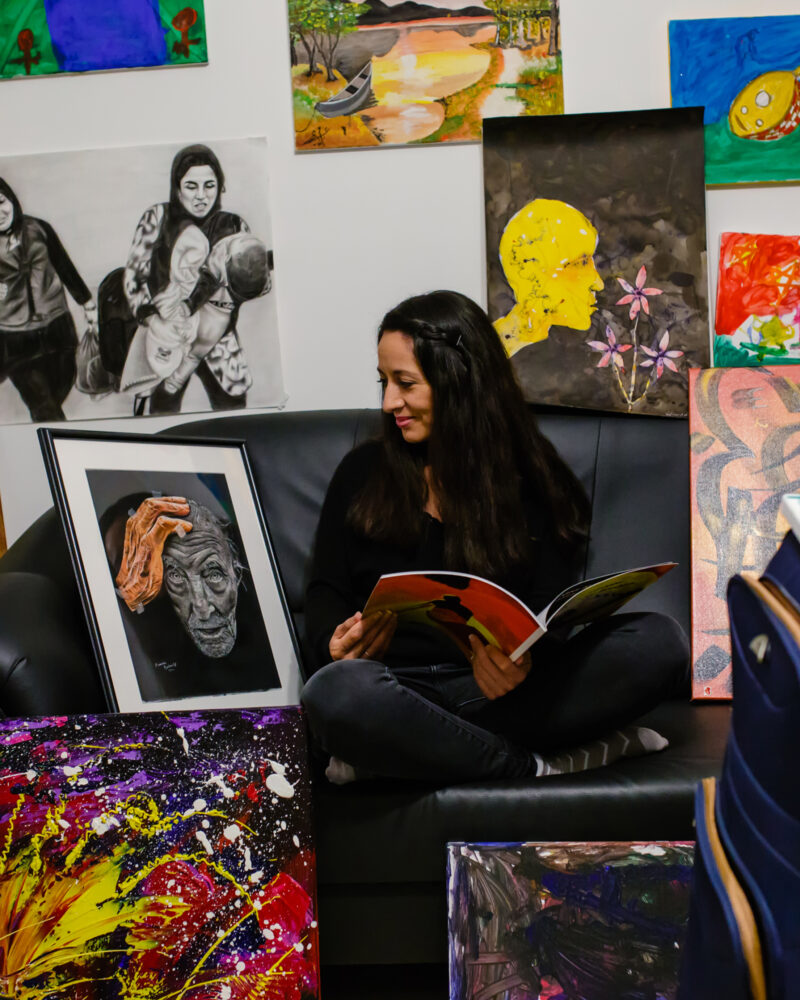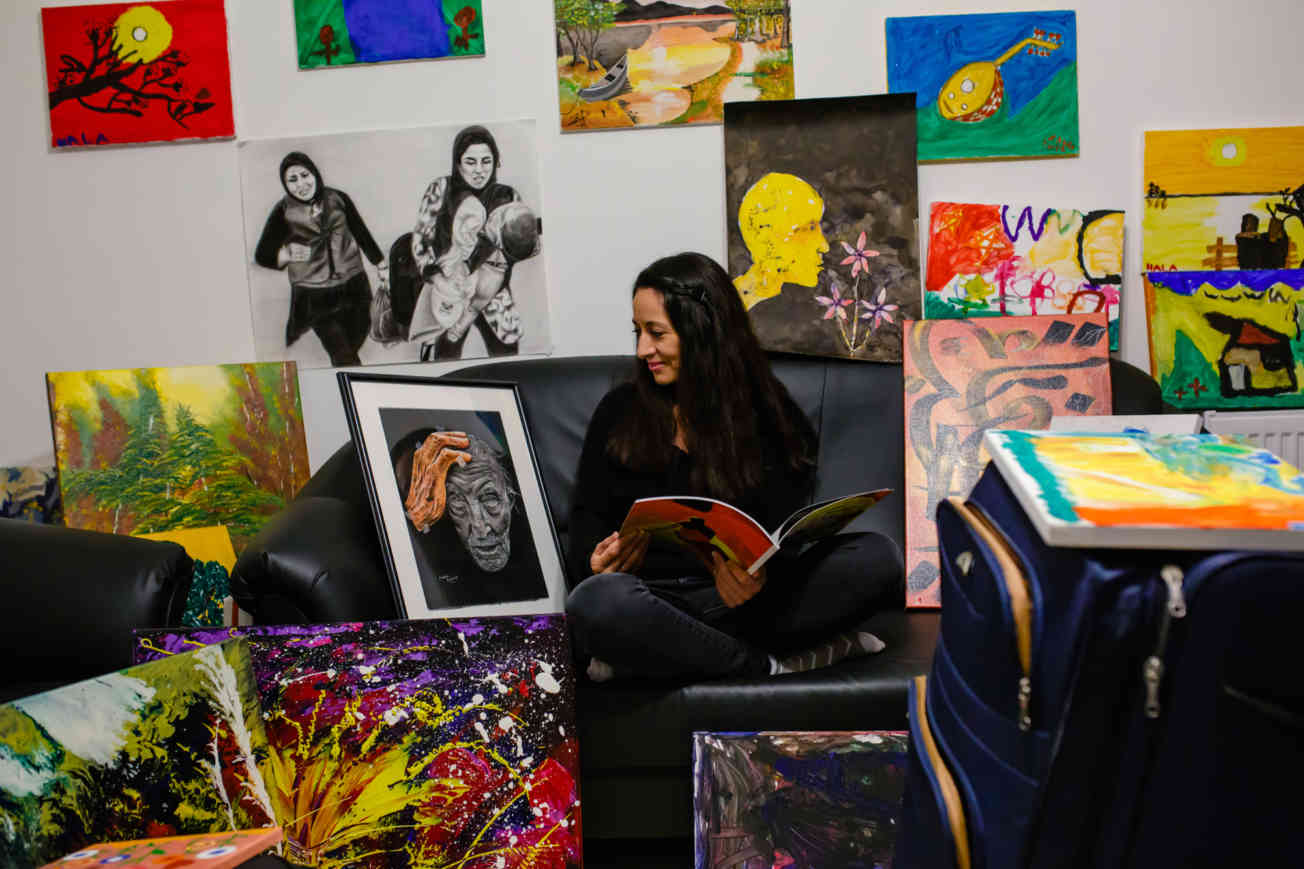 I have been a flight attendant for twenty-five years, and for most of that time my life consisted of traveling, fine dining, arts, and theater. Everything was about me. I was living in Frankfurt when refugees started coming in the summer of 2015, and they needed donations of clothing. When I dropped off my first carload of clothes and shoes, I asked, "May I stay and help?" Organizers said, "Absolutely." After that, I just kept volunteering.
Eventually, I went to Greece and volunteered at the Nea Kavala camp. I created a nonprofit called Nea Kavala Art Without Borders. We sell art created by refugees. This is not about just looking for talented artists. We're using this art to create support for the families and to help the children work through their trauma. We want to give displaced people some independence, some empowerment, and a way to make their own living. We have refugees making things like paintings, jewelry, and baby clothes. All the money earned goes to the artists.
For now, I've decided to focus on supporting refugees in Greece, but I am also helping artists in Serbia, Germany, and other countries. We supply all of the materials so they don't ever have to spend their own money. We're adamant about buying all of the materials in Greece. It's important to support the Greek economy because this poor country needs help, too. They've offered their country, so to speak, to refugees, so I feel like we can give something back.
This project started with children. We took a dozen children out of the camps where I was working and brought them to my house. We gave them each a canvas and explained they could draw whatever they wanted. In the beginning, the drawings were always about their journey from Turkey to Greece across the Aegean Sea. I think they saw a lot of death, a lot of devastation during this time. But as time went on, most of the drawings were full of hope and love. To me, that is success.
Informed Consent
Our team members obtain informed consent from each individual before an interview takes place. Individuals dictate where their stories may be shared and what personal information they wish to keep private. In situations where the individual is at risk and/or wishes to remain anonymous, alias names are used and other identifying information is removed from interviews immediately after they are received by TSOS. We have also committed not to use refugee images or stories for fundraising purposes without explicit permission. Our top priority is to protect and honor the wishes of our interview subjects.