Syria
KHALDIEH
The Boat was Sinking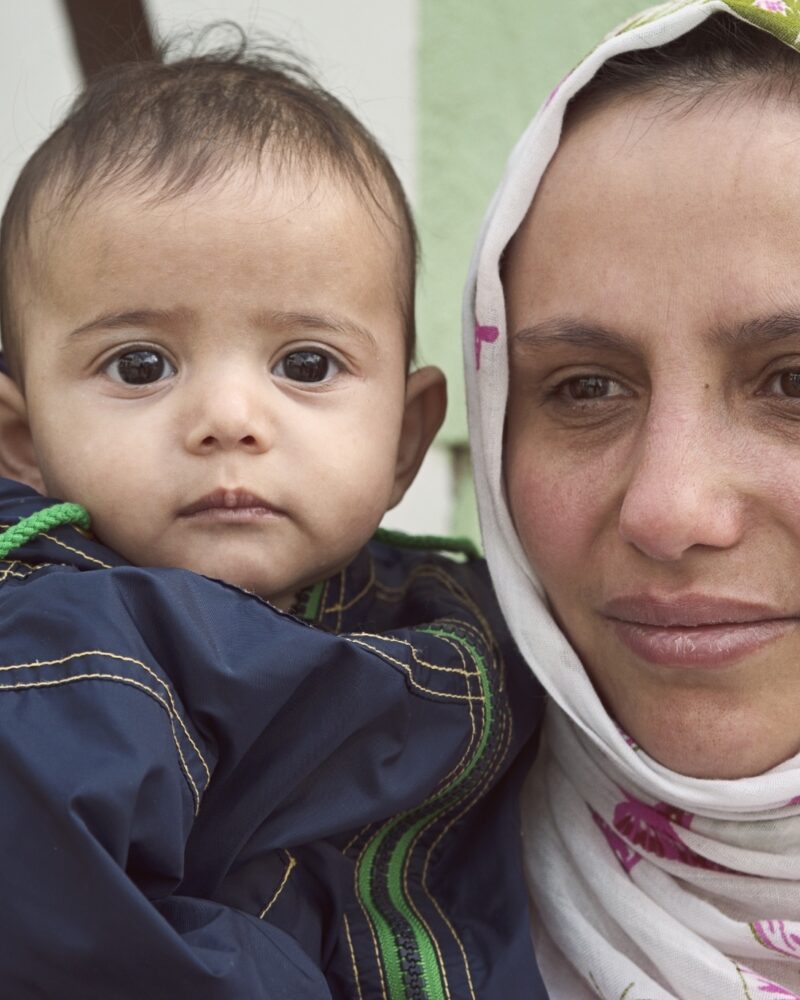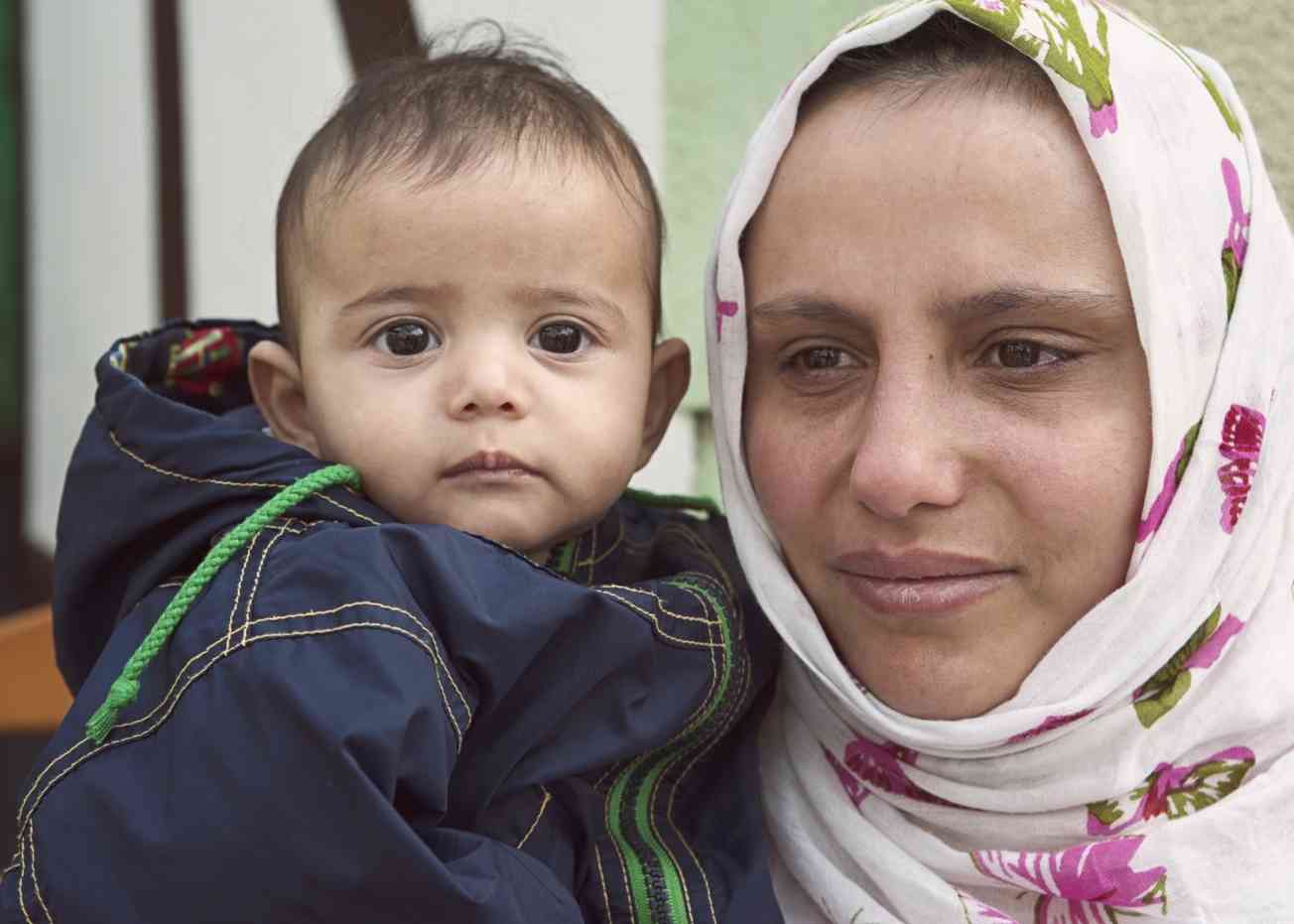 My husband is Palestinian. He is from Latakia. He is a Palestinian who migrated. Yes, he was raised there and people introduced us and it was fate. I am Syrian. He was thirty-five, I was seventeen years old. He was married before me and has two daughters but they are in Syria. My husband does many things, he doesn't have one particular job. Meaning he works as a fisherman and he does painting. I was a housewife.

We escaped from Latakia. There was bombing. Missiles and mortars were dropping. We escaped from death so we could save our children. There was bombing and war. Three of my brother's children died. They were twenty years old — my sister's children and brother's children. They were all around the same age.
We were smuggled out. It cost two thousand Syrian currency for all of us. We escaped to Turkey. We remained living in tents.
Some of us began to travel to Germany. We traveled in a boat. It was a big boat. It had three hundred and fifty people. There were a lot of people. The boat was sinking. The drivers left it in the middle of the sea and they jumped (to escape). We had many children on the boat so for the sake of the children's safety, my husband steered, meaning he took over. My husband was obligated to steer so he could save the children that were with him. Then the Greek police arrested him. The police took him and arrested him and he hasn't been out since.
Then I continued on my own with my children. I had six children with me. I walked just like the rest of the people. I walked along with everyone else who was walking. I was pregnant and with six boys. And I suffered a lot. I was on my own the whole way. I was pregnant with a little girl. I was very tired on the way. I was very exhausted on my own on the way coming here [to Germany]. I suffered a lot. I don't have a brother or a sister. I don't have anyone. I'm by myself with six children.
I remained in Serbia for four days sleeping on the muddy ground without food or drink until we got that document. Until we were able to get here. We suffered a lot on the way. Praise be to God, God gave us strength. Patience. From one country to the next, we would get off one train and board another, get off another train then board another. Macedonia. I can't remember their names anymore. In the middle of the night, the train let us off at three in the morning. Then we walked for about two or three hours until we reached the next train.
I want my husband to come back to his children. My children are giving me a very hard time here. I'm really exhausted with them on my own. I am really suffering in my life. I want him to get out of prison and come here to go back to restraining them. Two days ago, they took my son to a special school to discipline him because he is really making me suffer and causing problems for me. He didn't want to go to school. He wants his father. They want to return to Turkey. He doesn't like living here. He is suffering a lot. I want my husband to come back to his children. My two-year-old daughter is always crying, "I want my father, I want my father, I want my father." And my son is lying upstairs in the room with a broken leg from the bicycle. He also cries for his father. They are not used to living without a father, they are not used to living without their father for a moment.
I wish for my husband to get out of jail and return to his children. I wish a better life for my children. I wish my children a happy life and I hope their futures improve. Because my children are Palestinian, they didn't have the right to study in Syria and they didn't have any rights in Syria. They didn't have the right because of the war.
Praise be to God, Lord of the universe, we don't have to worry about bombings and missiles, oppression, and humiliation, which we were living. We are very comfortable here.
I wish a better life for my children and I hope they can live a stable and safer life, and I wish for my husband to return to his children so we can all be together again.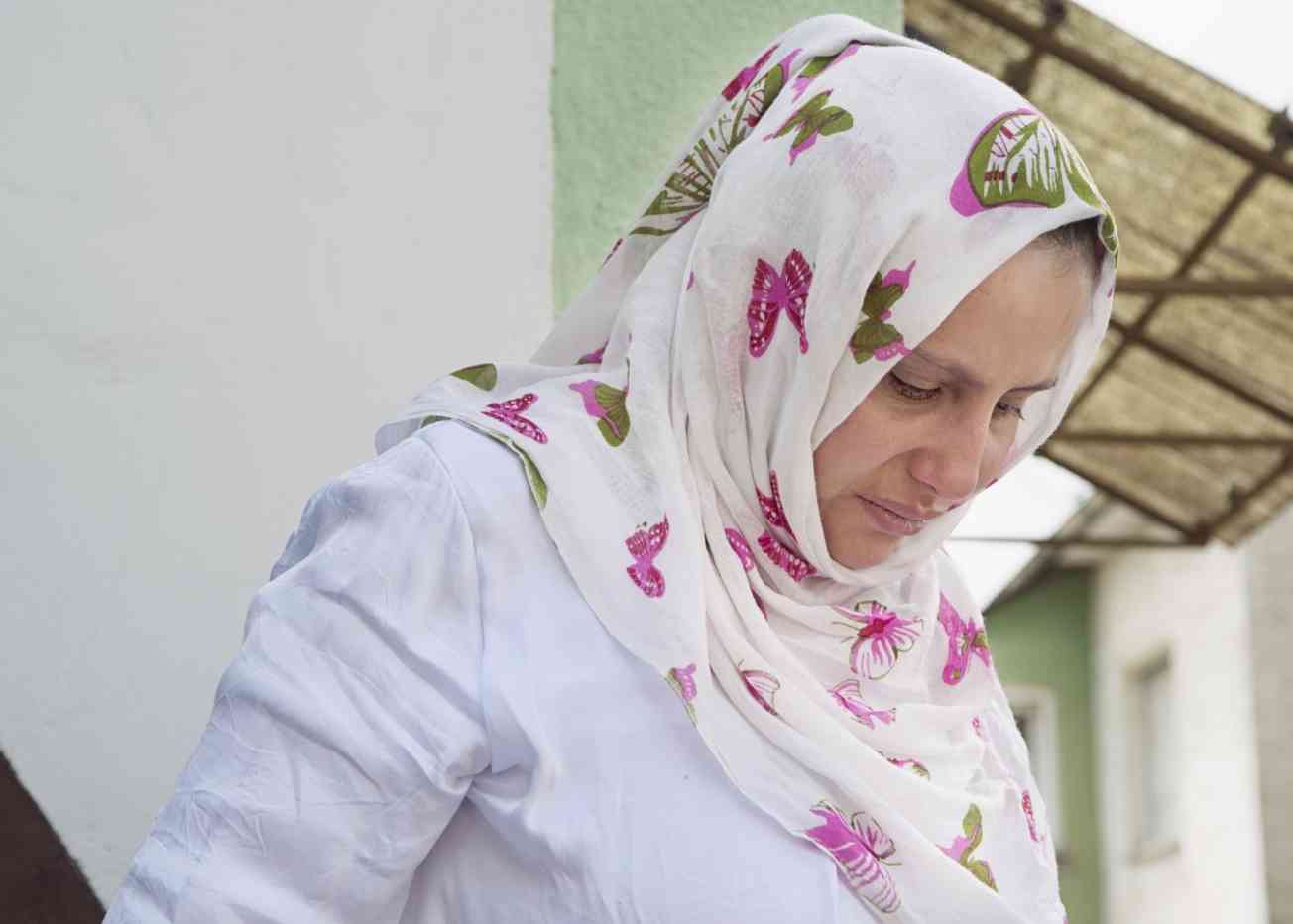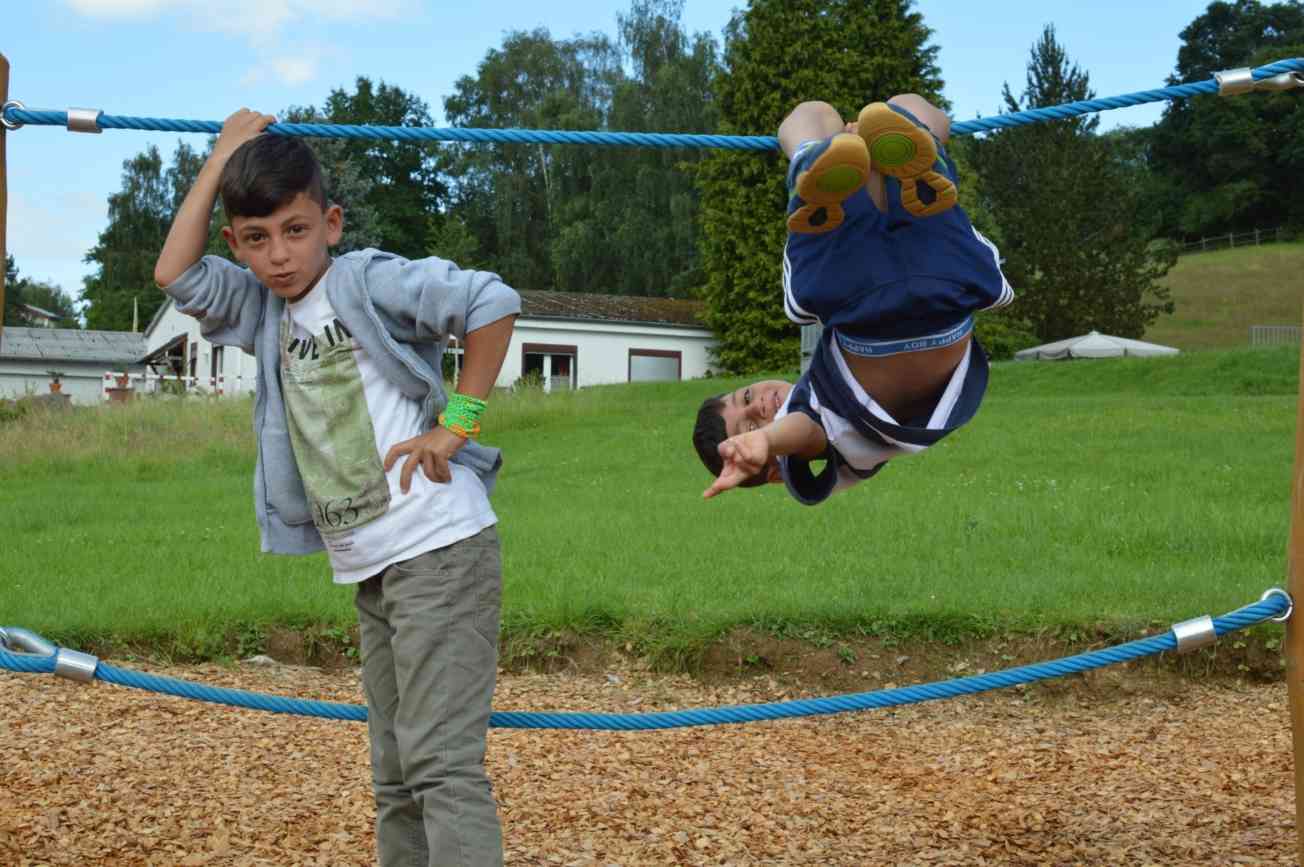 Informed Consent
Our team members obtain informed consent from each individual before an interview takes place. Individuals dictate where their stories may be shared and what personal information they wish to keep private. In situations where the individual is at risk and/or wishes to remain anonymous, alias names are used and other identifying information is removed from interviews immediately after they are received by TSOS. We have also committed not to use refugee images or stories for fundraising purposes without explicit permission. Our top priority is to protect and honor the wishes of our interview subjects.