Democratic Republic of the Congo
Where You Are Needed
Maybe it's not about what you want to become, it's about where you're needed.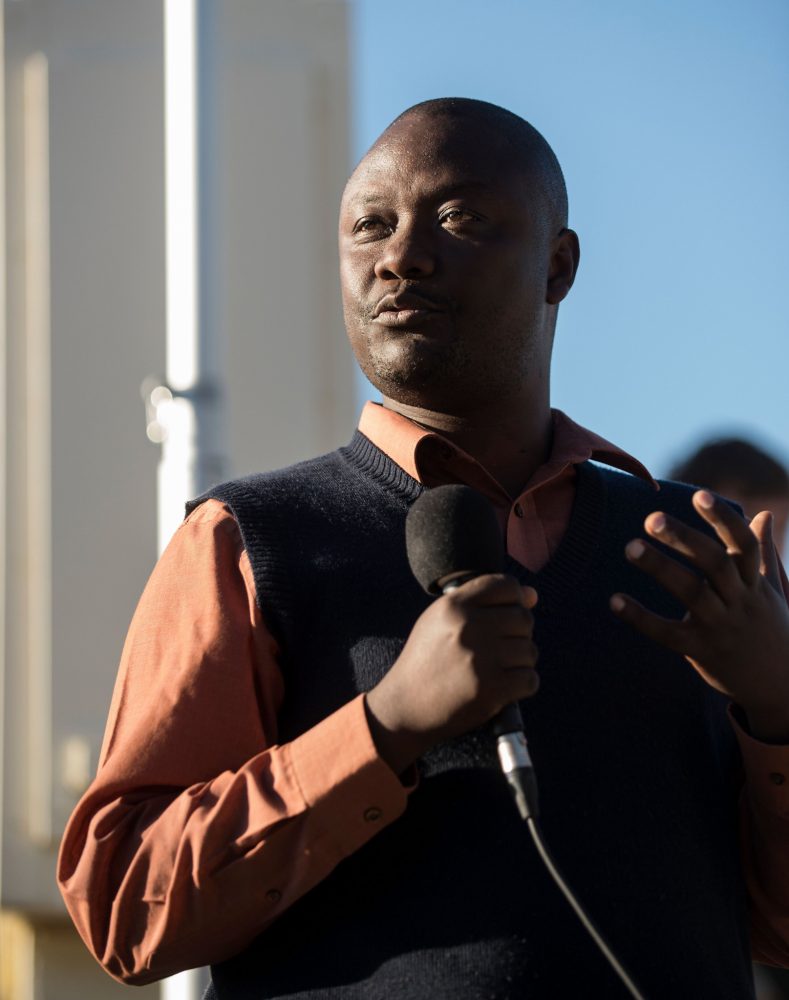 I decided to go into mathematics teaching. I knew I would get a job. I knew that teachers were needed in that area. I went for a mathematics teaching bachelor's degree....I had only one class left, then I got a job with the State of Utah. This was after I did all my student teaching. I was just ready to go. My goal was to just be an academic. I would teach at high school, then get my PhD and teach at college. That's what my plan was. But then, with my experience, I got a good job with the State of Utah, helping refugees. I sat down and I said, "Look at all that I have done, now what to do?" At that point, I started thinking. Maybe it's not about what you want to become, it's about where you're needed.
So I decided to drop that path that I had put so much time into, and I accepted the job. I went back for a bachelor's degree in social work. That's when I started being involved in managing programs. I managed one program, two programs. Then I said, ok, now, I think I'm better at designing programs, managing programs, so I should go for a master's degree in public administration. And when I got that degree, I really started designing programs and enjoying seeing things that I was designing and they were working very well. So I was enjoying that job that I had, and then [the job for the director of CSI's Refugee Center in] Twin Falls became available.
I came to Twin Falls for the first time for my job interview. I didn't know what Twin Falls was. It was a very big decision. I googled Idaho in general, and Twin Falls, and I started having a fear of accepting this job, because I see there are people who don't like others from other places. I saw stories of white supremacists in Idaho, and then I was just like, should I take this job? But I came....
What keeps me going is to see these refugees succeeding. I'll tell you that I have never seen a refugee program that meets the outcomes in a very short period of time like this one....I think it's a combination of [our employees and] support from the community that has been a big key. I will tell you that during this time that we had anti-refugee groups, the refugees themselves have received the best service ever that this agency has ever had for the refugees, because we got support from the community. We don't worry about clothing anymore. They have clothing they can come and get any time they need. We don't worry about recruiting volunteers, we have more than enough.
Informed Consent
Our team members obtain informed consent from each individual before an interview takes place. Individuals dictate where their stories may be shared and what personal information they wish to keep private. In situations where the individual is at risk and/or wishes to remain anonymous, alias names are used and other identifying information is removed from interviews immediately after they are received by TSOS. We have also committed not to use refugee images or stories for fundraising purposes without explicit permission. Our top priority is to protect and honor the wishes of our interview subjects.