Nigeria
In Libya Life is No Good
The first day I came to Italy, I had a friend, an Italian friend.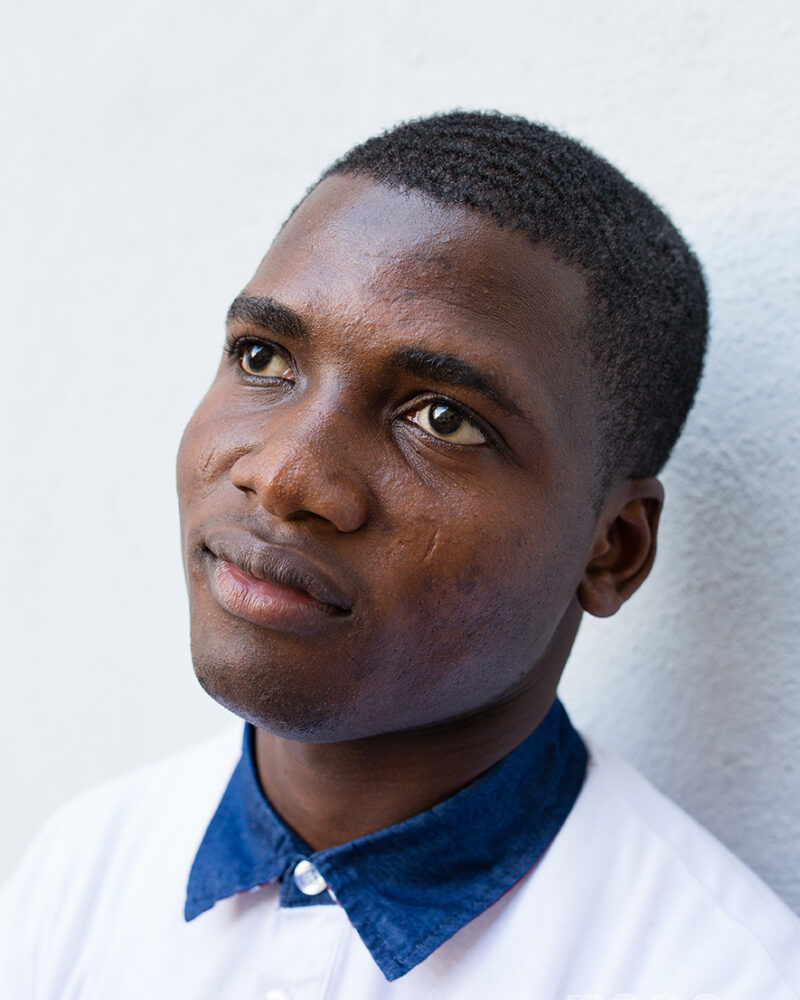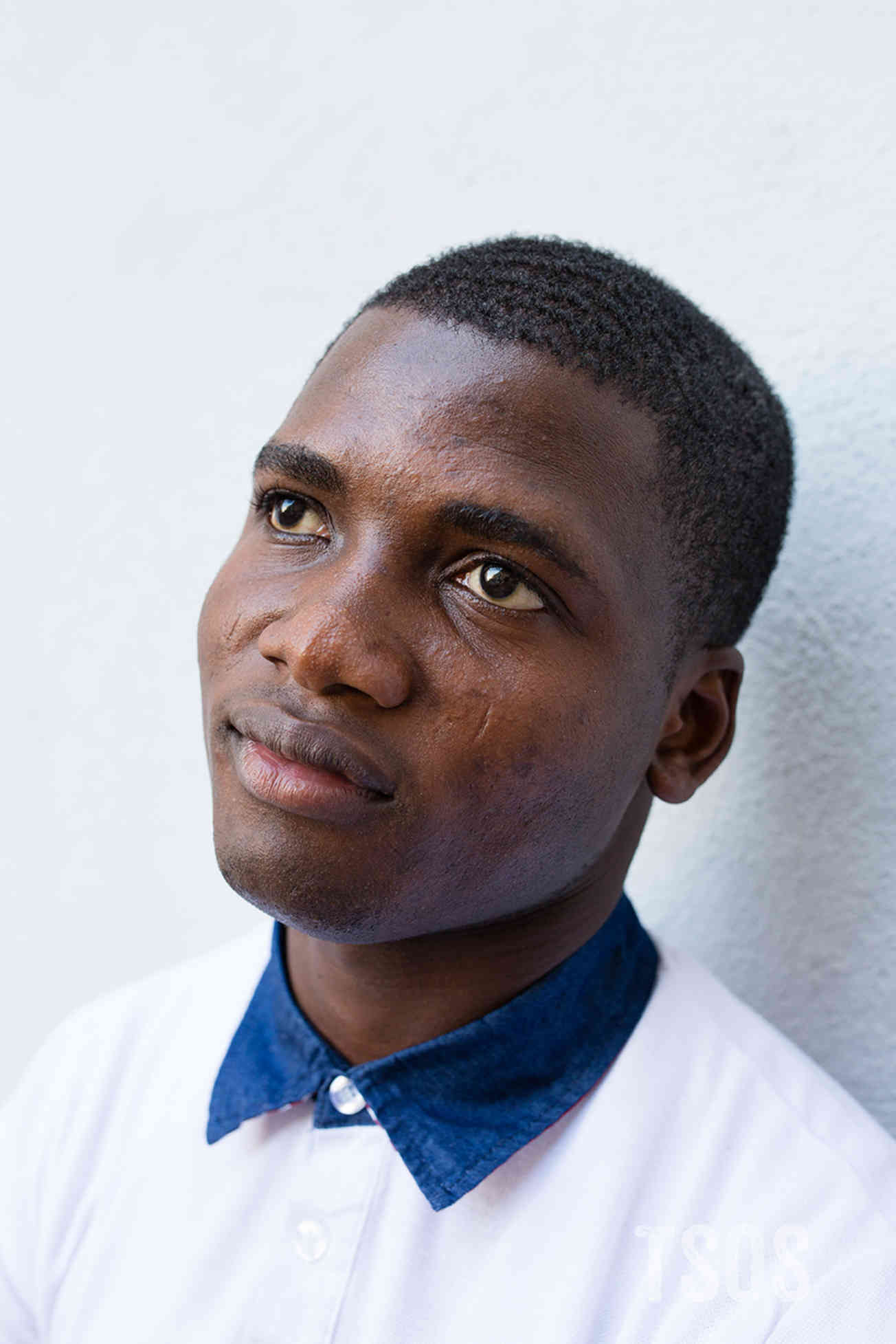 I am from Nigeria, and I have a family back home. My dad has seven children. My mom gave him five children. I left home about two months after coming back from a two-year mission for our church. Then my family supported me to go learn and work because of the love they have for me. They gave money to send me to Europe for school to study computer engineering. My family loves me so much.
I traveled to Congo then to Niger and to Libya. Before we got to Libya, there was a lot of struggling in the desert. They took about twenty-nine or thirty of us in the back of a truck, and the smugglers told us if we didn't sit tight while the motor was moving, we could fall, and if we fell, the driver would not wait. One friend died on the desert. We had to pay bribes to border guards to pass through the land. And we had to pay money to eat. The little we had was expensive. Many women died in the camp, where we slept on the ground like slaves. Many people died. A lot. The water we had was pink. We could not drink it because it was rotten. To drink it was to die. Some people, however, did drink it because there was no water. That journey is very, very risky.
When we reached the sea, we were held captive for money. The Arab people did not want us to go outside or to go for a walk. They could shoot you or send you back home. I spent nine months in Libya calling my parents every month to get more money. A man kept pushing me for money. My mom sent me 100,000 euro and I had to give it to the man that was pushing people [and they released me]. In Libya, life is no good.
Government people rescued us when we were on top of the sea [on our way to Italy]. We pushed out five boats; four capsized during the journey. A lot of souls died in that sea. There were people calling for their children—their son, their daughter. The others would lie, "They aren't here; we do not have them. They are not dead." For so long they were calling. Hoping. Not knowing they had died.
The first day I came to Italy, I had a friend, an Italian friend. I told her I want to locate a church to go to. She said she would help me find it. I told her I was a missionary. Finally we found one here, so from that time I have been able to attend the church.
Informed Consent
Our team members obtain informed consent from each individual before an interview takes place. Individuals dictate where their stories may be shared and what personal information they wish to keep private. In situations where the individual is at risk and/or wishes to remain anonymous, alias names are used and other identifying information is removed from interviews immediately after they are received by TSOS. We have also committed not to use refugee images or stories for fundraising purposes without explicit permission. Our top priority is to protect and honor the wishes of our interview subjects.