A West African Country
I Left Because of Religious Conflict
I wanted to stay in Africa, but I wanted my life to be secure, so I came to Europe.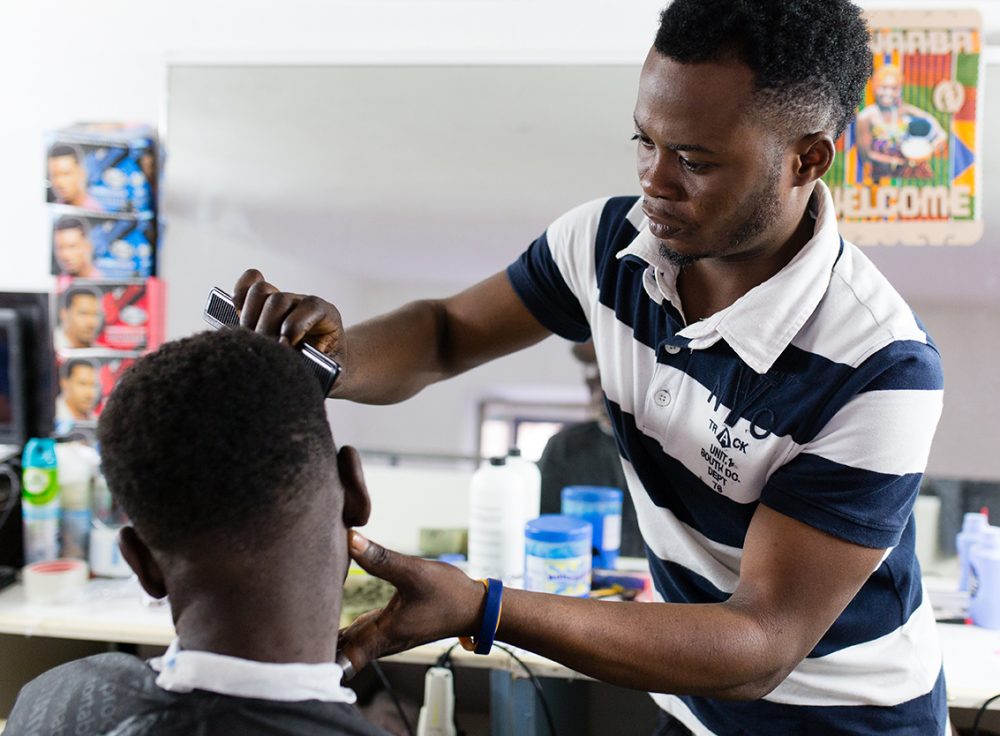 I left home when I was about fourteen because of religious conflict and violence. Our way of living in Africa is different from the Western world. We are not used to a police system or police people [who protect citizens]. If you have money, you are safe. If not, you are powerless.
My family is from West Africa. My mom was from the southern part of our country; my dad was from the northern part. In the north, most people are Muslims. If a Muslim wants to marry a Christian or convert to Christianity, it's difficult. The Muslims there didn't allow my dad to convert to [Christianity], so he never did.
Several years ago, my father took me to visit his parents in the north. One day, early in the morning, a fight [broke out in the] community and two died. Some people came to my dad's house. They had a gun and killed my father. They said, "He married a Christian. Where is his bastard? We want to kill him so we finish off the family." I was taking my shower. The bathroom and tub were outside the house. I had just tied my towel around me when I ran to the road. Alongside the road, I stopped a car and was crying. In our country, if you see someone who is in difficulty, if you know him or not, you help. The man asked me, "What has happened?" I explained. He took me to a border town, and I stayed with him. Then he took me to Libya, and I found a job before going on to Italy.
I have come to seek asylum. I want to continue my education and go to school to be a barber. I don't have the intention of buying a house or car. I only want to live my life as my own, and if I want to buy shoes or food, I [want to be able to] buy them.
I wanted to stay in Africa, but I wanted my life to be secure, so I came to Europe.
Informed Consent
Our team members obtain informed consent from each individual before an interview takes place. Individuals dictate where their stories may be shared and what personal information they wish to keep private. In situations where the individual is at risk and/or wishes to remain anonymous, alias names are used and other identifying information is removed from interviews immediately after they are received by TSOS. We have also committed not to use refugee images or stories for fundraising purposes without explicit permission. Our top priority is to protect and honor the wishes of our interview subjects.