Afghanistan
I Just Want Him to be Safe
That's why we came here—so they would not take him away from me.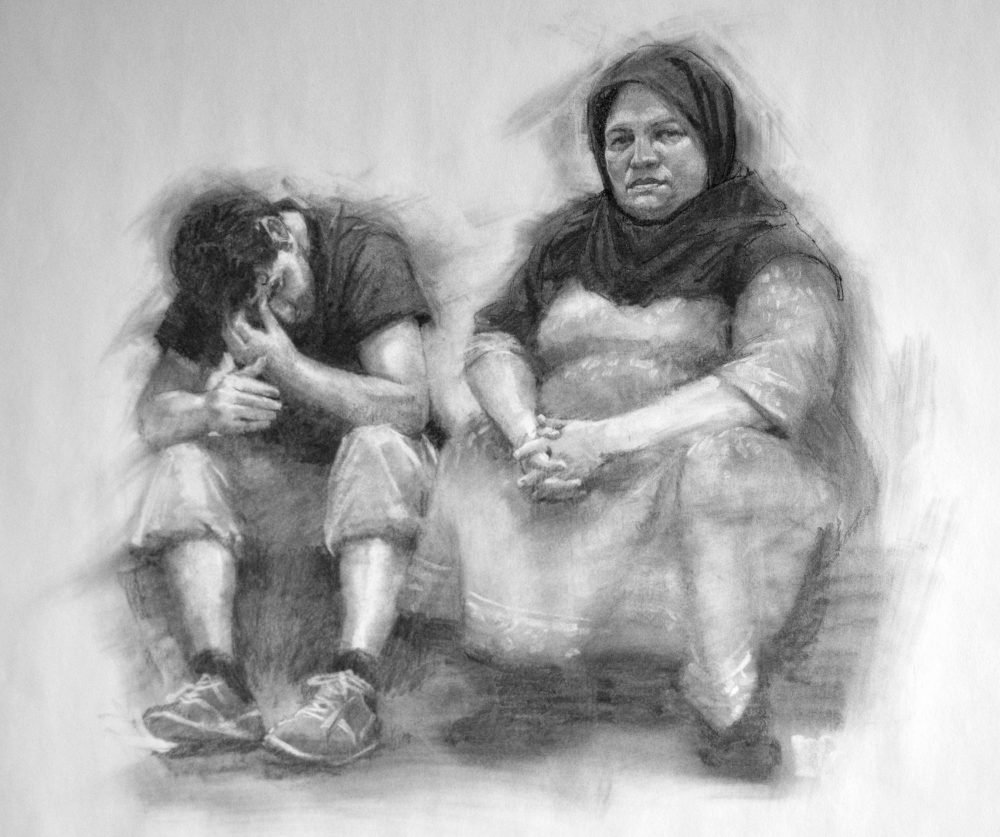 My husband had two wives. I was the second one. When he died sixteen years ago, the first wife's children took our house, land, and everything he owned. My two sons and I fled to Pakistan. Later, we returned to ask for our share of my husband's possessions. Because of that, they killed my older son and beat Obaid, the younger one. I hid him, then went back and buried my older son with my own hands. They beat me, too, but we escaped.
We went to Turkey and were staying with my brother, but my husband's first family called me there and sent warnings. They said they would come and kill my other son, too. I was scared. I didn't have a husband. I have only this one child now. That's why we came here—so they would not take him away from me. I just want him to be somewhere safe from his enemies. I don't want anything more. I just want him to be safe.
Informed Consent
Our team members obtain informed consent from each individual before an interview takes place. Individuals dictate where their stories may be shared and what personal information they wish to keep private. In situations where the individual is at risk and/or wishes to remain anonymous, alias names are used and other identifying information is removed from interviews immediately after they are received by TSOS. We have also committed not to use refugee images or stories for fundraising purposes without explicit permission. Our top priority is to protect and honor the wishes of our interview subjects.