Safi · Afghanistan
Hope is Very Big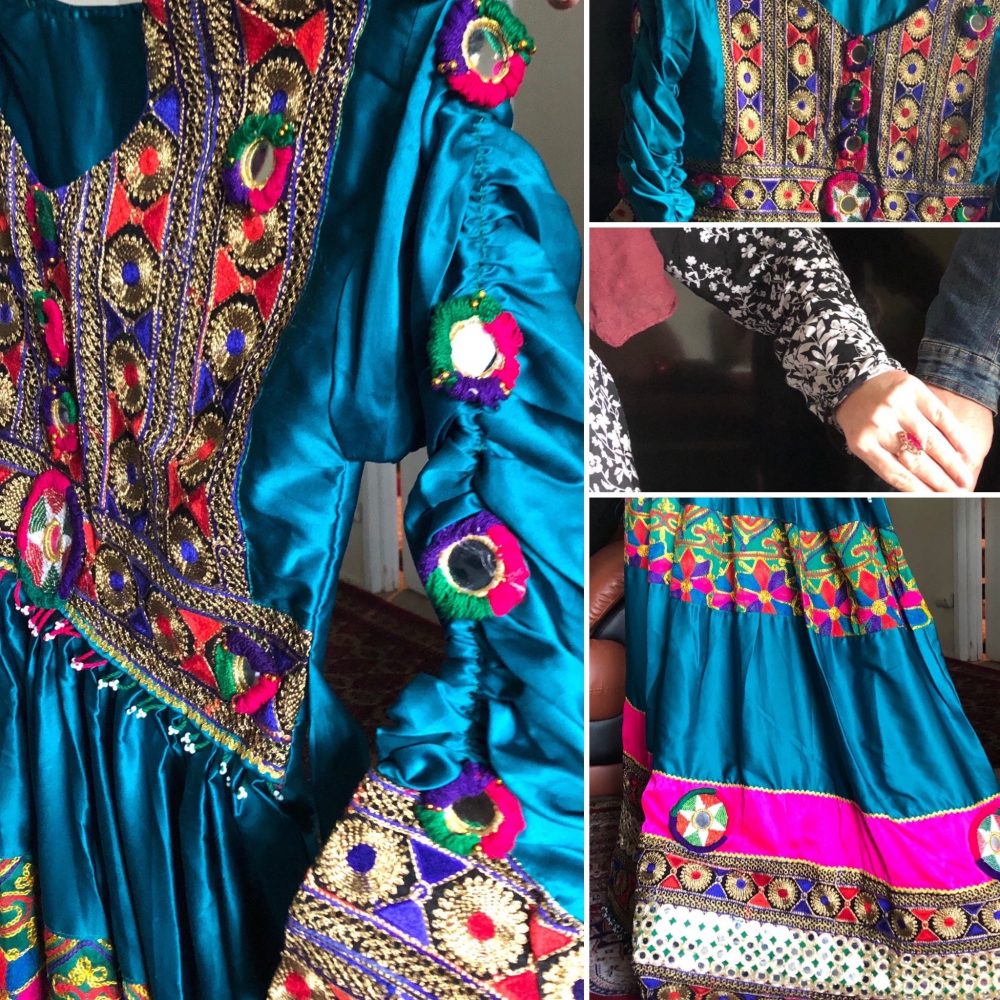 My name is Safi. I have been in the United States for almost three years. I'm from Afghanistan. I lived in the capital, Kabul, and I graduated from school and university there.
We were happy in my country. I have a big family, and we had many big family celebrations together. My favorite was Eid. Everybody wore new clothes. We brought food to poor people, then we went back home to cook for our family. People came to our house, then we went to their houses. Until bedtime, my house was full of many children. They were very happy.
I studied civil engineering, then worked at an international organization, doing construction for the National Army of Afghanistan. I worked with the US Army Corps of Engineering. From there, I got my Special Immigrant Visa (SIV) to come here [the United States].
When the UN called me to come, that my ticket was ready, I knew that I would leave my home very soon. I was very happy, and I was really sad. I was happy because there are too many problems, like the Taliban. I worked with the military, so it was is hard for me to stay over there. My kids also were going to school, so there they could be kidnapped. It was dangerous. My sadness was that I had to leave my family.
I live in Seattle, and I like it here. But the first year was so hard. I worried about things like how to find a job, how to pay rent, and what I should do. I didn't know. I was really confused about all these things.
Recently, I received a call from my brother and he told me he was coming in the next week [to live in Washington]. It's very, very big news. It is so exciting for me and especially for my kids. They're always saying, "When can we go back to see my grandma and grandpa?" and other things. So when I told them their seven cousins were coming, they were very happy.
We have so much hope for the future. There are a lot of opportunities for engineers. I go to school at Highline College, and I want to study construction management. Even though I have to start from the beginning, in the future I will have a good position.My wife is very happy because she also gets to go to school again. She loves school! She goes to ESL class and math class. She wants to be a dental assistant. Right now she can't study very much, because she has the children and they're small. But she tries her best, and her hopes are very big.
Informed Consent
Our team members obtain informed consent from each individual before an interview takes place. Individuals dictate where their stories may be shared and what personal information they wish to keep private. In situations where the individual is at risk and/or wishes to remain anonymous, alias names are used and other identifying information is removed from interviews immediately after they are received by TSOS. We have also committed not to use refugee images or stories for fundraising purposes without explicit permission. Our top priority is to protect and honor the wishes of our interview subjects.