Afghanistan
Discouraged and Alone: How One Afghan Refugee Is Struggling to Make a Home in Germany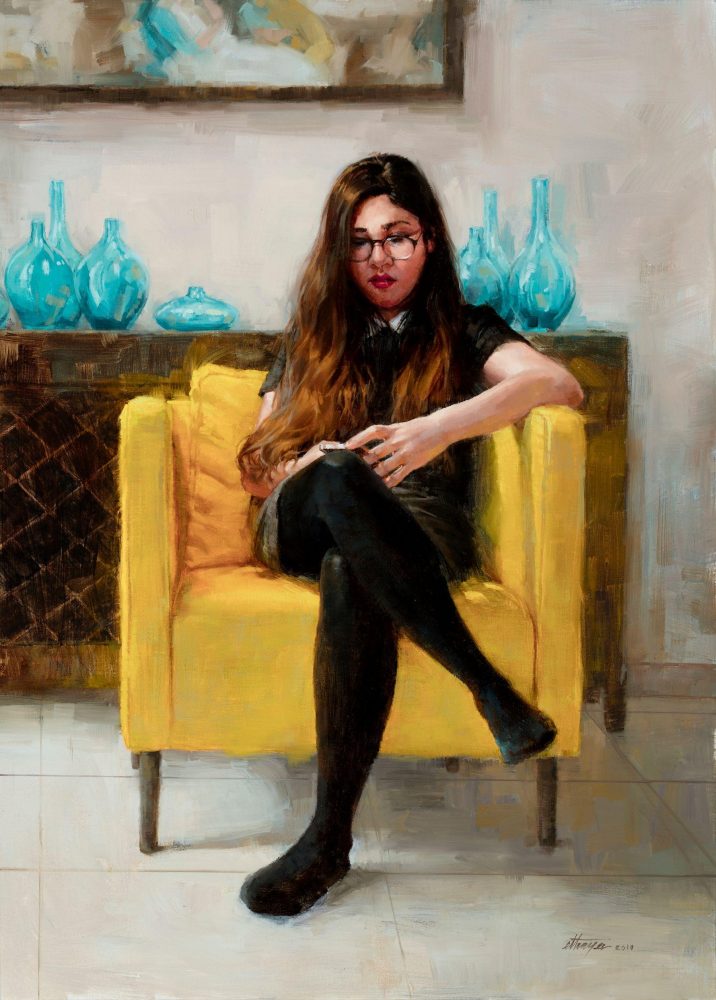 Before she was even born, Norina and her family fled to Iran to escape persecution. But Taliban fighters tracked down her brother. They tortured him, beat him, ran him over with a car. He was all but dead when locals found him and transported him to a hospital. He stayed there, unresponsive in a coma, for days.

Norina pales as she remembers. "This is what the Taliban does," she says.

The youngest of 13, Norina only remembers some of the horrors of her early childhood. And though Iran initially offered hope of refuge, the attack on her brother brought reality into sharp focus: They would have to leave the Middle East altogether.

So, at age 14, Norina fled with her family to Germany and applied for asylum.

With a new chapter starting, Norina's grinning effervescence emerged. She laughed, smiled, joked. The future would be challenging, she knew, but safe — and bright.

The family leaned heavily on Norina and her older sister in their early days in Germany. They were the only ones who could speak English, and spent much of their time translating for others. But in 2016, her sister returned to Iran to marry, leaving Norina to navigate the complicated bureaucracies of a foreign country alone.

"We are all human, all the same, no better and no worse. If you see me as Afghan and yourself as German, you make your world smaller."
She managed well — beyond what anyone would expect of a teenager. She juggled school, doctor's appointments, social worker visits. She helped her family schedule interviews, coached them on manners and customs, went shopping, managed finances. The responsibilities were overwhelming — and yet she handled them gladly. Building a home in Germany was a gift, she believed, no matter the struggles.

Over time, however, these weighty responsibilities began taking a toll. Mounting mental and emotional drain was exacerbated by never-before-shared stories from her siblings. During asylum interviews, it was revealed that many had been brutally tortured by the Taliban.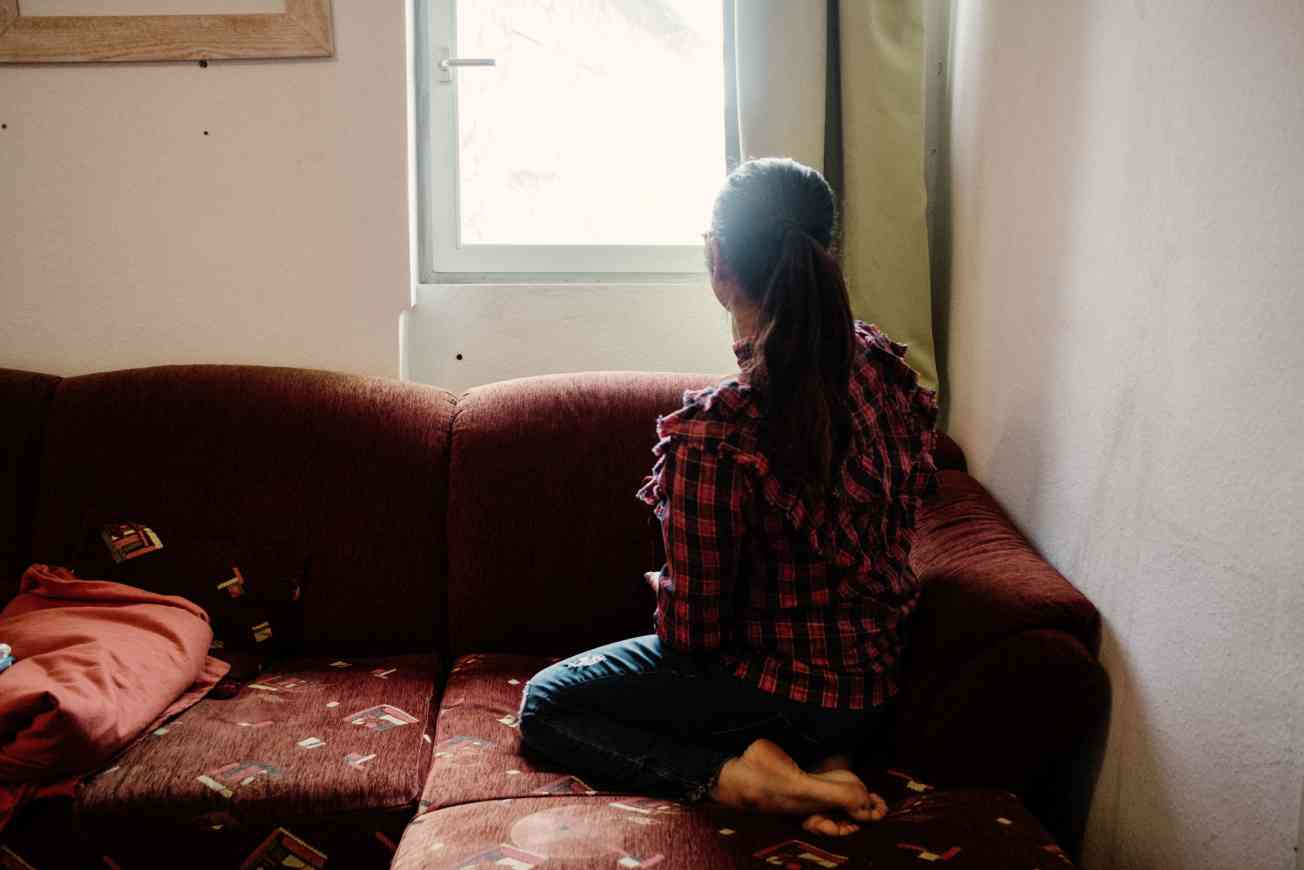 Despite this trauma, Norina knew that a better life was possible in Germany — for all of them. It depended on doing well in school and guiding the family to health and independence. She had to steel herself for the sake of her siblings.

Norina doubled down on school and, as a result, her command of German improved dramatically. Unfortunately, it wasn't good enough. Intellectually ready for 10th grade, she was knocked down to 8th and placed in a special class for non-German speakers. Many of her classmates were younger, troubled, confused. She felt a striking sense of unbelonging, distance from those whom she wanted as friends.

Still, she persisted. During her first few years, she excelled in math and science. Her still imperfect German made testing difficult, however, and her formal advancement was slow.

She was also weighed down by the fear of deportation. "My mother and I were told we wouldn't be deported," she remembers, "but one day my three older brothers received a notice that they would be — within thirty days. I had to quickly find a lawyer to appeal the German government's decision for them."

Even day-to-day existence was a challenge. While focused on education, she says, "I often had to miss school to translate for my family at doctor's appointments and government offices." She even stepped in for other Iranian and Afghan families, helping many look for places to work.

Social integration was equally challenging. While Norina attempted to connect with her peers, she didn't make many close friends. Some classmates even criticized her, labeling her a money-chasing foreigner.

"Sometimes, students think [refugees like us] come here to take their money, to take from the government," she said. "I have had enough money in my life. For me, my family and my freedom are good enough."
For many Germans her own age, Norina says she is seen first as Afghan and refugee, marked by the terrors of the Taliban and the poverty of her birth country. She doesn't see it that way. And when they treated her as "other" in her early days in Germany, she was quick to respond: "We are all human, all the same, no better and no worse. If you see me as Afghan and yourself as German, you make your world smaller."

These early efforts at connecting with German students and peers have waned. She's endured mobbing, mockery, jibes. The barrage of ridicule has forced her to pull back. She's quieter now, more anxious, less excited about school. She's even suffered panic attacks. And while she once sought help from a psychologist, she couldn't make a meaningful connection. There was no pathway to understanding.

Meanwhile, her family struggles to recover from past terrors and physical trauma. Norina still helps them navigate daily life, but the weight of it is almost too much for her. They all feel like interloping outsiders, unwelcome in their German community. Norina has attempted to compensate, obsessing about her looks. Maybe, she thinks, if she's attractive enough, she'll gain acceptance.

In some ways, this has worked. There have been social wins for Norina — warm conversations with classmates, the spark of connection — and in those moments, her effervescence re-emerges. Before the pandemic, she would occasionally go out with new friends. But since early lockdowns, isolation has cut deep. Panic attacks have returned. With her wavering mental health, jobs come and go. Excitement about school has dried up.

Just a few short years ago, Norina was excited about the future despite a myriad of challenges: "I want to go to school, to dress how I want, to make decisions for myself," she said.

But 2021 is a different story. Now working at a bar, Norina's once-bright light has faded. Her educational goals have been diluted, her ambitions soured. She's living one day at a time now, unsure of what she can and cannot accomplish.

All the while, she feels the weight of her family's needs on her shoulders. They depend upon her to live, to work, to build a new home. Increasingly, it's too much to bear — and the future is frighteningly uncertain.
Informed Consent
Our team members obtain informed consent from each individual before an interview takes place. Individuals dictate where their stories may be shared and what personal information they wish to keep private. In situations where the individual is at risk and/or wishes to remain anonymous, alias names are used and other identifying information is removed from interviews immediately after they are received by TSOS. We have also committed not to use refugee images or stories for fundraising purposes without explicit permission. Our top priority is to protect and honor the wishes of our interview subjects.